Cameron Diaz With Jason Segel on the Set of Sex Tape
Cameron and Jason Make Picture-Perfect Parents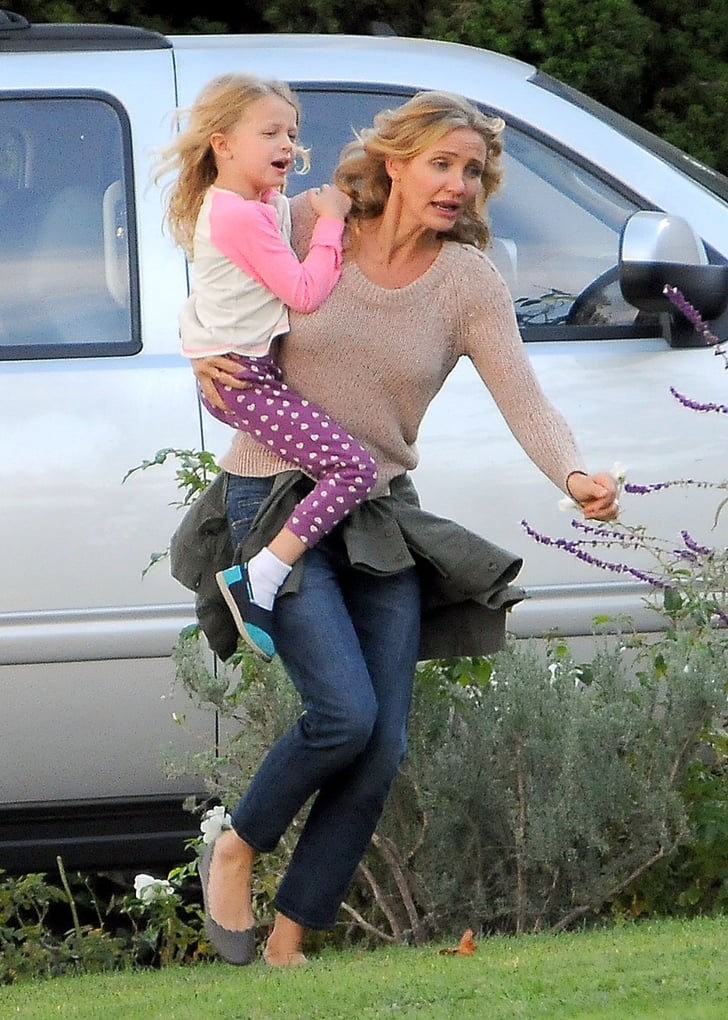 Cameron Diaz and Jason Segel showed off their parental skills while filming a scene with two young actors outside a home in LA on Wednesday. The two ran from their minivan to their front door with the tiny tots. On Tuesday, Cameron and Jason filmed more relaxed scenes outside the home, which included the actors carrying their sleeping kids. The two funny stars are currently working on their latest feature, Sex Tape, which follows a married couple as they try to retrieve an NSFW video they had made for themselves. Cameron has been dividing her time between LA and NYC, where she is filming the movie revival of Annie, costarring Jamie Foxx and Quvenzhané Wallis.
Back in September, Cameron and a very skinny-looking Jason filmed scenes for Sex Tape at Tufts University near Boston. The two looked like a couple of college students as they strolled through the campus in youthful outfits.
Keep reading to see more photos of Cameron and Jason on set.