Cameron Incites Jealousy in Surfer Chicks Everywhere
Perhaps reports of Cameron Diaz's jealous streak have been greatly exaggerated, because there's supposedly a new hot man in her life--professional surfer Kelly Slater. Kelly may not be gifting his own member anytime soon, but he's certainly not too hard on the eyes, eh? TMZ has the story: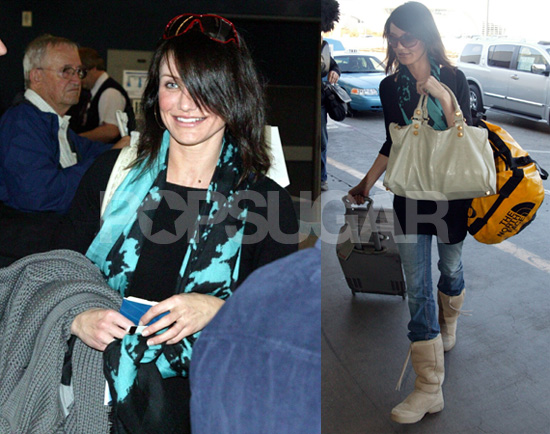 We're told the couple shared a romantic oceanfront dinner at Haleiwa Joe's restaurant before heading back to Slater's place. Indeed, we're told Cameron is staying with Slater.
The match seems perfect for Cameron, who loves to break her nose on surfboards every chance she gets. And we all know that nothing says fresh love like a new nose job completely ruined. Hey, at least if Justin maintained ownership of their recently purchased Hawaii estate, she's got a place to crash after a day in the water, brah.