Cameron and Justin Reunited
JT looked typically adorable while strolling through Beverly Hills this weekend. In fact, it feels like we've been seeing a lot more of him and his ex, Cameron, recently. Since the break-up both have been linked with multiple other people, including Cameron's most recent conquest, Djimon Hounsou. Now we hear JT and Cammie reunited this weekend at the Whiskey Bar where they were spotted leaving together. Here's more: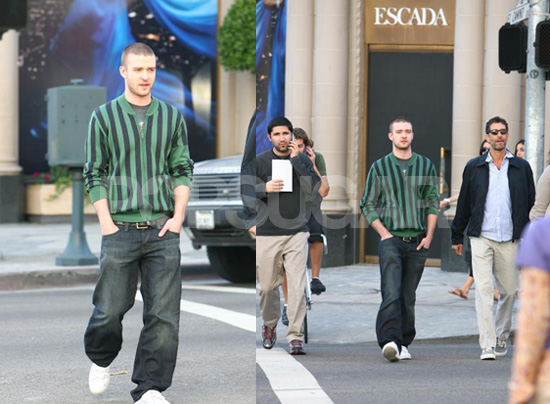 "Cameron never joined their table," says the observer. "She just showed up and Justin got up and started talking to her. They were being very discreet.

"They weren't kissing or holding hands or anything, but they were being very friendly," the observer adds.

The pair, who broke up last month after nearly four years together, then walked out the front door together a half-hour later.
I wonder what happened next. Justin seems to be enjoying the single life way too much to get back together with Cameron, but who knows? Maybe they haven't found exactly what they were looking for in all the other people.