Cameron Makes $3 Million in Just a Day
Cameron's popularity isn't limited to the US. In fact, the a-lister was recently paid $3 million to make a Japanese cell phone commercial that only took 6 hours to film. How's that for a day's work? She has worked for the company in the past, but this upcoming ad sounds more elaborate than her previous work. In the ad, Cameron is so involved in her phone call that she doesn't notice she's surrounded by a bunch of aliens, pirates, cowboys and gangsters. Hopefully we'll be able to get a glimpse of it stateside.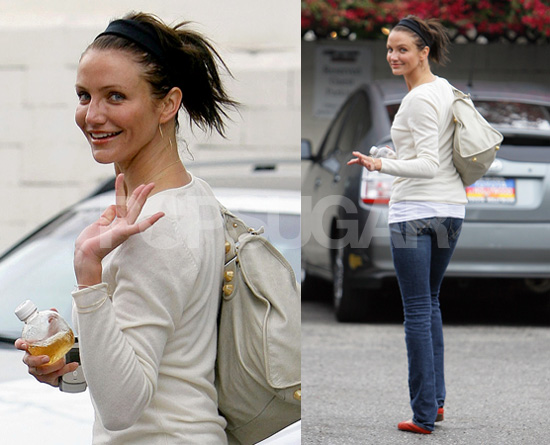 Cameron's (multi) million dollar smile isn't all she's got going for her. The rest of her was looking fabulously happy while leaving the gym the other day. We also noticed that she's still loving the way her butt looks in those William Rast jeans. Hey, she broke up with Justin, not his clothing line after all! Learn more about Cameron's fab bag here.