Caption It, Sugar: Avril, Why You Have To Be So Complicated?
There was whole a lot going on with Avril Lavigne's outfit at a photo shoot in LA yesterday. From her crazy Winehouse-inspired hair to the bright colors and mismatched patterns of her clothes, our heads are just spinning. We had so much fun with our last caption it — comment No. 14 is our winner — we wanted to open it up to you again. If you're feeling similarly mystified or inspired to comment on Avril's ensemble, leave your best caption in the comments below!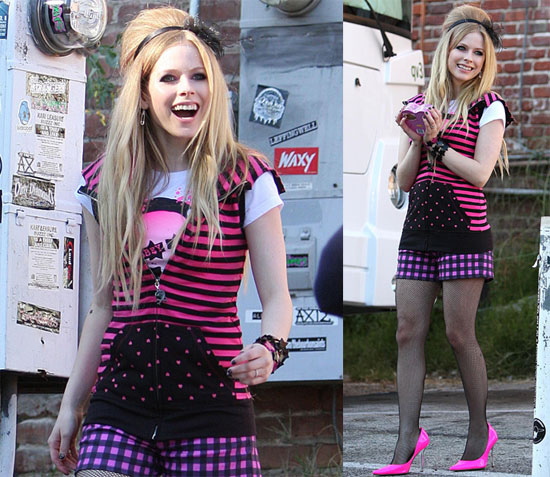 To see more photos of Avril, just read more.