Carmen, Jodie and T.R. Come Out for Trevor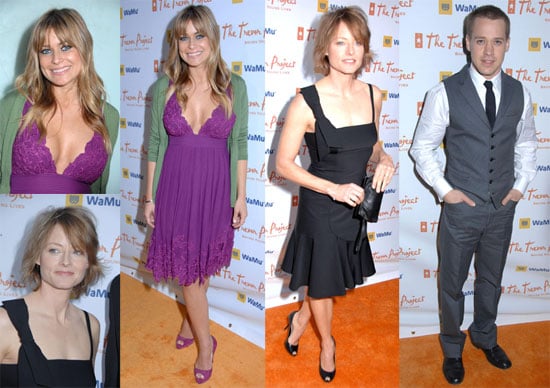 0
Carmen, Jodie and T.R. Come Out for Trevor
Carmen Electra, Jodie Foster and T.R. Knight were just a few of the stars in attendance at The Trevor Project's 10th Annual Gala in LA last night. The event benefits the 24/7 nationwide suicide helpline for gay, lesbian, bisexual and transgender youth. Carmen and Jodie both looked cute in their short dresses and peep-toe pumps while T.R. was showing off his new haircut in a snazzy suit. We wonder how he feels about his BFF Katherine dishing about George and Izzie's relationship on Grey's. After all the drama he went through last year, he probably doesn't mind letting someone else be in the spotlight for a change.
More pics from the event including Joely Fisher and Ricki Lake so just
Images include Carmen Electra, Joely Fisher, Ricki Lake, T.R. Knight, Jodie Foster.