Catching Fire on POPSUGAR Live
The Hunger Games: Catching Fire Is Taking Over POPSUGAR Today!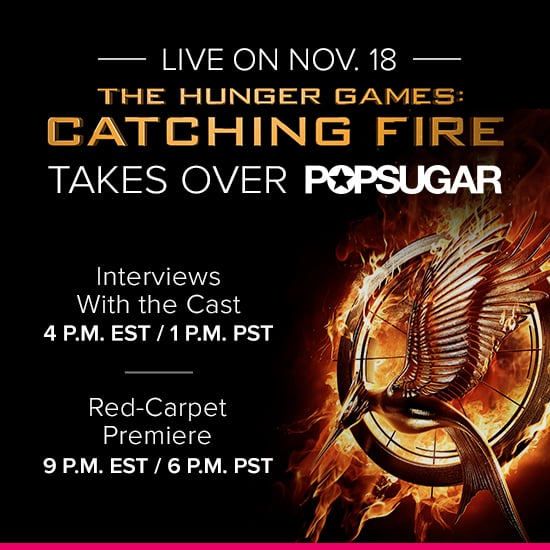 We are thrilled to announce The Hunger Games: Catching Fire is taking over POPSUGAR today!
First POPSUGAR is bringing you a special episode of POPSUGAR Live! featuring interviews with Jennifer Lawrence, Josh Hutcherson, Elizabeth Banks, and more at 4 p.m. EST/1 p.m. PST!
Watch POPSUGAR Live Catching Fire Cast Takeover Now!
Then we are taking you live on location at the Catching Fire red carpet premiere at 9 p.m. EST/6 p.m. PST! We will be bringing you up close and personal with your favorite cast members. We're excited to see Jennifer, Josh, and Liam Hemsworth together again on the red carpet.
Watch Live From the Premiere Now!
Be sure to catch The Hunger Games: Catching Fire in theaters Nov. 22.
And keep up to date on all things Hunger Games at District POPSUGAR!