Cate Blanchett and Andrew Upton Attend Toy Symphony in Sydney on November 14
Cate Blanchett Goes Geek Chic for a Night at the Theater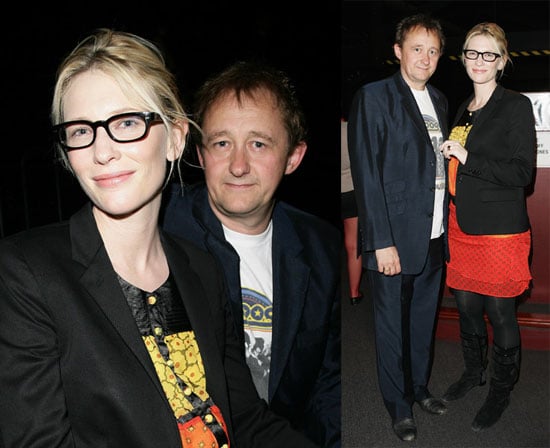 0
Cate Blanchett Goes Geek Chic for a Night at the Theater
It was a fun-filled (can't you just feel the excitement?) convention of pregnant Australian actresses last night in Sydney, as Cate Blanchett and Toni Collette celebrated with Cate's husband Andrew Upton at the premiere of the play Toy Symphony. While Cate just announced the pregnancy of her third child two weeks ago, Toni's first child is due in December. Even though it's always a treat to see high-fashion Cate, her geek-chic glasses actually look pretty cute on the usually glamorous actress.
To see more of the Australians at the theater just
Images include Andrew Upton, Cate Blanchett, and Toni Collette.