Celebrities at Beat the Odds Awards 2013
Matt Damon Does Good With Jennifer and Reese, but Where's Ben?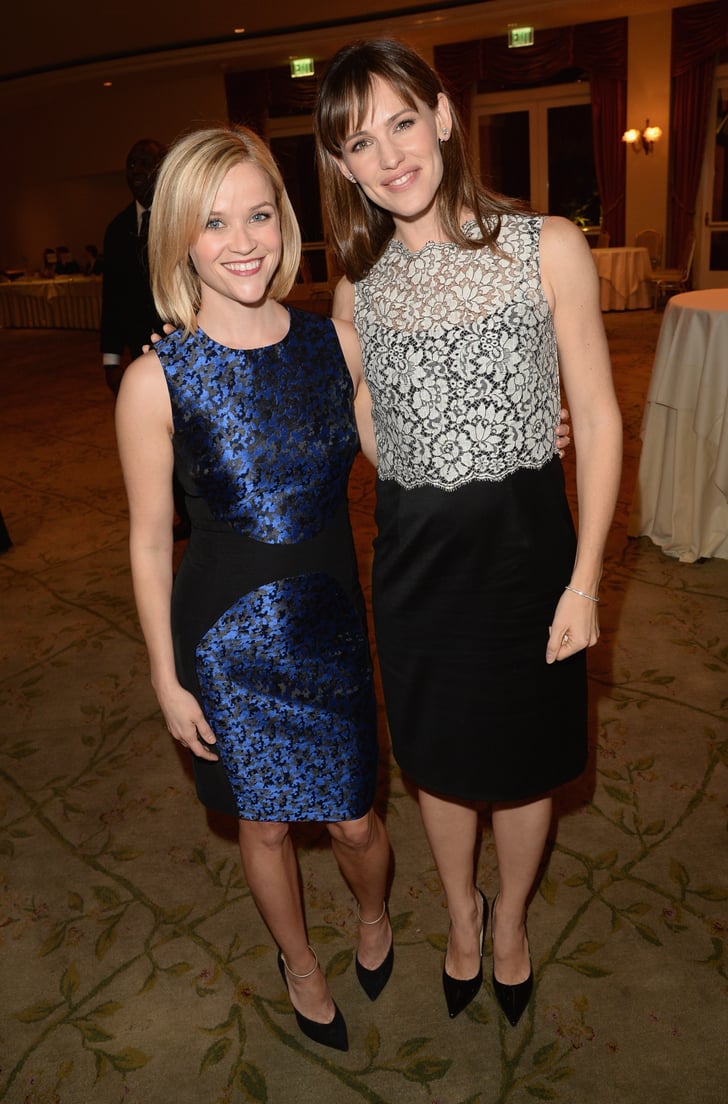 Reese Witherspoon and Jennifer Garner, in Valentino, got together for the Children's Defense Fund's annual Beat the Odds Awards in LA on Thursday night. The ladies posed solo on their way into the event, and then met up to chat inside where Matt Damon and his wife, Luciana, as well as Conan O'Brien and his wife, Liza, were in attendance. Reese has been a staple at the event for years, having also hit the red carpet in 2012 just months after giving birth to her son Tennessee. Matt and Luciana stepped out after taking a quick trip out of LA over the weekend. They mingled with other guests, including producer J.J. Abrams, though one person was noticeably absent — Matt's pal Ben Affleck wasn't photographed with his wife, Jennifer.

Read on for more from the charitable event.