Celebrities Carved Into Pumpkins
These Pop Culture Pumpkins Are Actually Kind of Incredible
It's Halloween, and we've already seen plenty of celebrities getting into the spooky spirit. But what happens when celebrities become the Halloween spirit? We're taking a look at jack-o'-lanterns that feature our favorite celebrities and pop culture characters, so don't be surprised if you see a few familiar faces in these gourds.
Lady Gaga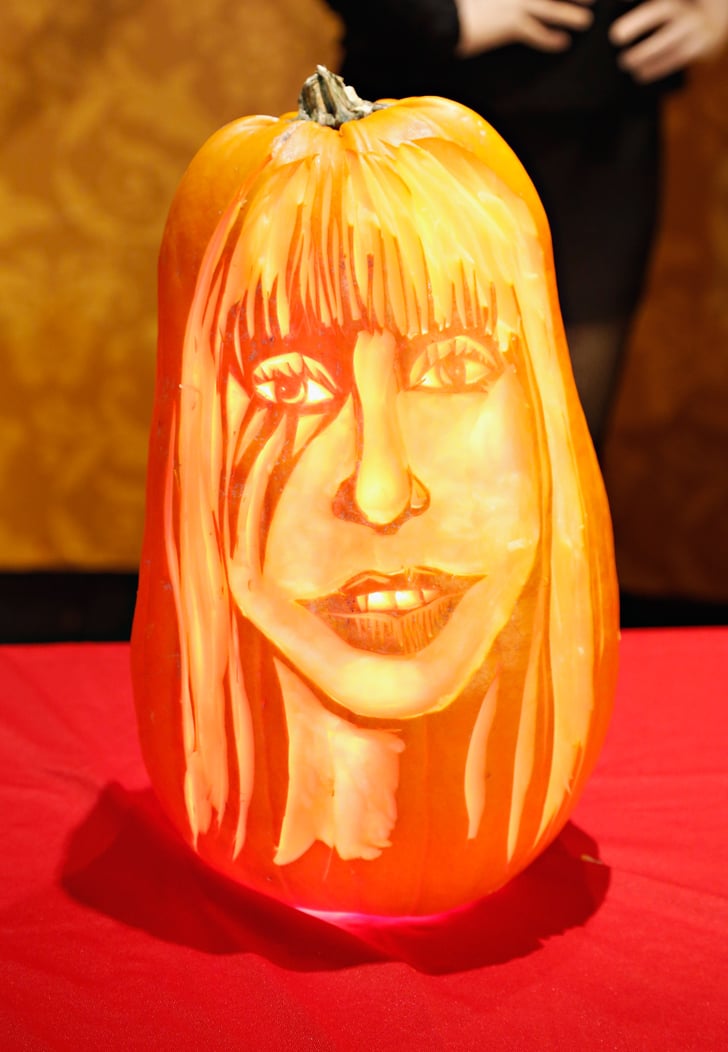 She was born this way, guys.


Kanye West

and

Taylor Swift
I'MA LET YOU FINISH BUT THIS PERSON HAD ONE OF THE BEST PUMPKINS OF ALL TIME.


With the new hit single, "Grown Pumpkin."


Walter White
Spoiler Alert: This one dies at the end.


See the rest of our favorite celebrities as pumpkins below!
Ellen DeGeneres

and

Portia de Rossi
The one couple that really squashes the competition.


Thor
This pumpkin cares not for your pitiful human traditions.


Brad Pitt

and

Angelina Jolie
Here's one couple that's at the top of pulp culture. Get it?
Carrie
The jack-o'-lantern you probably shouldn't be teasing.


Benedict Cumberbatch
Get at it, Cumberb*tches.


Johnny Depp
We're pretty sure this pumpkin is in, like, every Tim Burton movie.


Robert Pattinson

and

Kristen Stewart
Their love may have fizzled out, but they're emblazoned forever on this lucky guy.


Rick Grimes

The pumpkin that's definitely going to survive the zombie apocalypse.
Barack Obama
We tried to think of a pun, but the best thing we could come up with is "Ba-Jack O'-bama (Lantern)." Sorry to put you through that.


Loki
This squash has been burdened with glorious purpose.


Ian Somerhalder
Nothing accentuates his smolder like actual fire.


Dexter
If there's one pumpkin that'll stab you back, it's probably this gourd-turned-serial killer.