Celebrities Dressed Up as Miley Cyrus
Celebrities Who Twerked Really Hard on Their Miley Costumes
It's Halloween, and you know what that means: Miley Cyrus costumes galore. While we've already provided you with plenty of different Miley Cyrus costume ideas, but there really only seems to be one version in particular that celebrities have been emulating: the singer's VMA performance with Robin Thicke. From the teddy-bear bodysuit to the infamous foam finger, check out all the celebrities who are having a Miley Cyrus Halloween!
Jenny McCarthy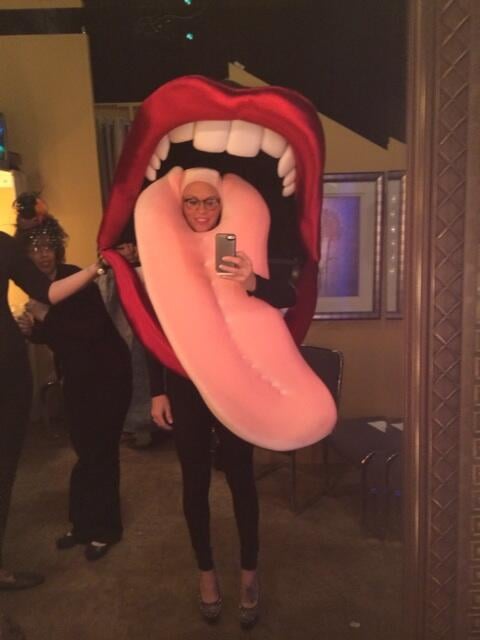 Jenny McCarthy dressed up for The View, and she literally went as Miley's tongue. She even tweeted, "I craved sledgehammers all day."
Kelly Ripa
Kelly Ripa and Michael Strahan dressed up as the infamous duo for the LIVE With Kelly and Michael's Best Halloween Show Ever.
Lara Spencer
On Good Morning America, anchor Lara Spencer literally came in like a wrecking ball. You can't really top that.
Paris Hilton
Paris Hilton dressed up as VMAs Miley (before the latex bikini reveal) for the Halloween party at the Playboy Mansion.
See more of the celebrity costumes when you keep reading.
Joan Rivers
For the Halloween episode of Fashion Police, Joan Rivers sported a really bizarre interpretation of Miley's tongue and foam finger.
Crystal Harris
For the Playboy Mansion Halloween party, Hugh Hefner dressed as Robin Thicke, while his girlfriend, Crystal Harris, dressed as Miley.