Celebrities Expected at Spike TV Guys Choice Awards 2013
Mark Wahlberg, Chrissy Teigen, and More Added to Spike TV's Guys Choice Lineup!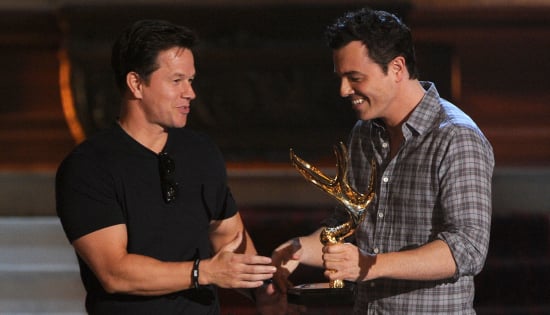 The 2013 Spike TV Guys Choice Awards hit Hollywood in June, and the show is promising a big star turnout. It was already announced that Ben Affleck will be honored with the guy of the year award and Jimmy Kimmel will take home the statue for Funniest M.F., and now we've got early access to a whole new list of celebrities to look forward to!
Presenters and attendees include Seth MacFarlane, Mark Wahlberg, nominee Jeff Bridges, Jason Sudeikis, and Chrissy Teigen, who is up for the Our New Girlfriend award. Check out all the Spike TV Guys Choice nominees, and make sure to tune in when the big show airs on Spike TV on June 12 at 9 p.m. EDT/PDT.