Celebrities at Justin Timberlake's 20/20 Experience Concert
Matt Damon Drops By JT's Concert, but Where's Ben Affleck?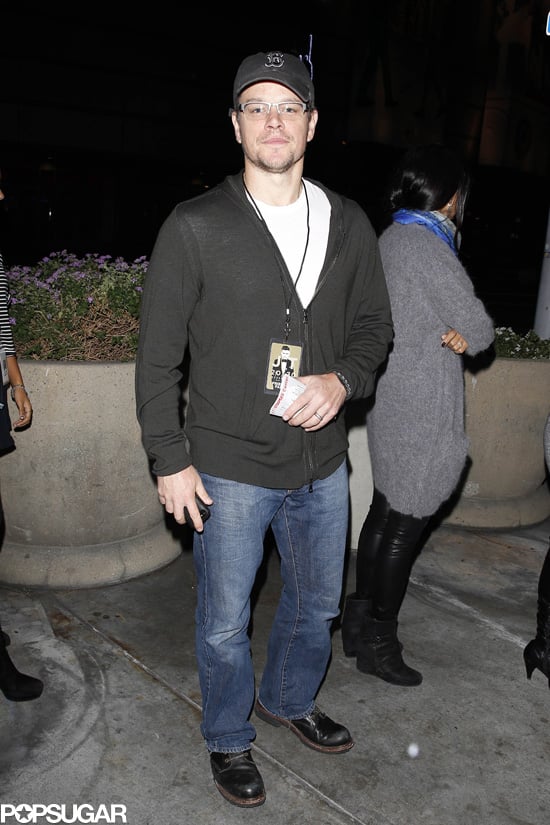 Justin Timberlake got star support when he brought his 20/20 Experience tour to LA on Tuesday night. Matt Damon, Amy Adams, and Justin's former bandmate Lance Bass all stopped by the gig at the Staples Center for a night of music with JT. Interestingly enough, Matt's pal and Justin's Runner Runner costar Ben Affleck was not spotted at the concert, but we know he is a fan of Justin's music. While promoting their film back in September, Oscar winner Ben admitted that he feels insecure around Justin because he is so talented. "He dances like Michael Jackson, sings, writes music," Ben said. "There's 400 million boy bands and he's the one guy that became a gigantic star."