Celebrities Show Off Posing With Surfboard Skills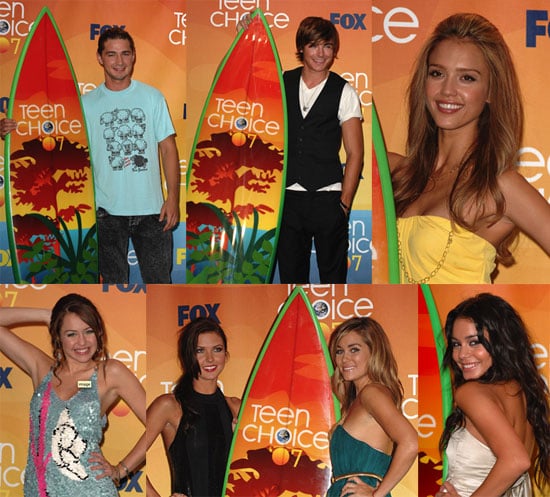 0
Celebrities Show Off Posing With Surfboard Skills
A few months ago we asked you who the big stars of tomorrow will be and Shia & Zac were your two favorites. Last night at the Teen Choice Awards it looks like they have proven they are the stars of today! Shia took home a surfboard for Best Male Movie Breakout star and Movie Actor in a Horror/Thriller while Zac won for the Choice Male Hottie. We were actually pulling for this guy but since HSM is all the rage we understand why Zac won the title. His lady Vanessa also scored her own board so now maybe we'll see them hitting the waves together. Another exciting win was for one of our favorite shows on tonight, The Hills! Great score for a fav guilty pleasure but LC could have said a little more.... kinda lame. To see the complete list of winners just click here.
To see lots of people posing with surfboards including John Travolta, Snoop and many more just
Images include Shia LaBeouf, Miley Cyrus, John Travolta, Jessica Alba, Lauren Conrad, Zac Efron, Audrina Patridge, Sophia Bush, Snoop Dogg, Jared Padalecki, and Vanessa Hudgens.