Celebrities Who Sing Holiday Music Poll
Which Singing Celebrity Would You Want to Go Holiday Caroling With?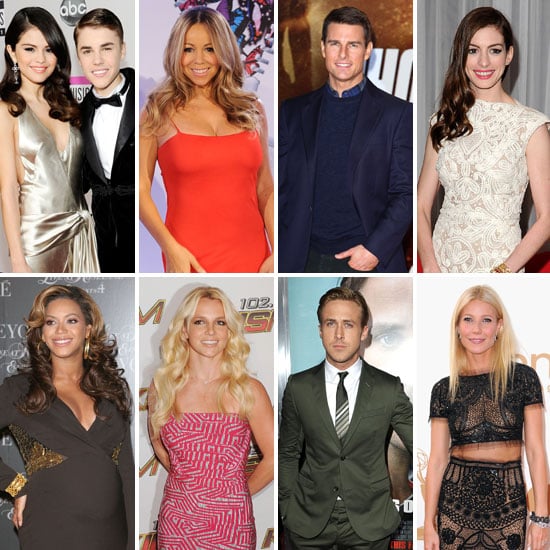 Happy holidays and Merry Christmas from all of us at PopSugar! We hope you're all surrounded by love this season and relaxing wherever the break may take you. Some of our favorite celebrities have been getting in the holiday spirit whether they're cozied up somewhere snowy, staying close to home, or relaxing on the beach somewhere. Tis the season for presents, treats, and, of course, holiday music. So we're wondering, from Britney to Tom, which of these musically inclined stars would you love to have by your side for an evening of caroling?