Celebrities Who Took a Long Time to Reveal Baby Names
Kim and Kanye Haven't Picked a Baby Name Yet!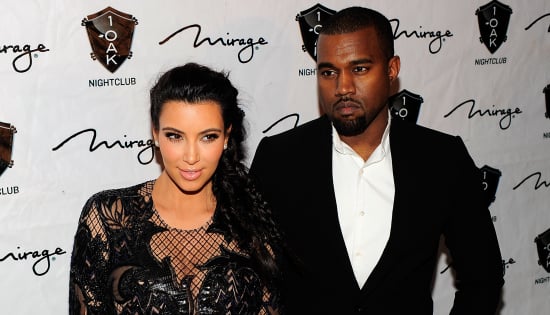 Update: Kim and Kanye are reportedly "close" to picking a name for their baby girl but apparently weren't quite ready for her arrival on that front! Apparently there is nothing official yet, but the world awaits the name of the newborn Kardashian-West!
Kim Kardashian gave birth to a baby girl in LA on Saturday, and while her family confirmed the exciting news, they have yet to reveal the new addition's name. Khloé Kardashian teased on Twitter that "more info will come when the time is right!", but fans of Kim and Kanye West just can't wait to find out the little one's moniker. Will it start with a K or maybe honor Kanye's late mom, Donda? Questions are whirling, but the happy couple aren't the only new parents to keep the public guessing for days following their baby's birth. To see more celebrities who made us wait for their big baby-name reveal, read on!
Three days:
Kimberly Stewart welcomed her daughter with Benicio Del Toro into the world in August 2011. Her rep quickly announced the news but didn't include the baby's name. Three days later, Kim's dad, Rod Stewart, spilled the first name, Delilah, during an interview with USA Today, and in September the full moniker, Delilah Genoveva Stewart Del Toro, was revealed.
One month:
Britney Spears's second son was born in mid-September 2006, and immediately after his birth it was widely reported that Britney called him Sutton Pierce. In late October, though, the birth certificate became public record, revealing that Jayden James Federline was the actual name.
Four months:
Uma Thurman gave birth in July 2012, but she and her boyfriend Arpad Busson didn't reveal the mouthful of a moniker until October that same year when Uma's rep shared, "I would like to announce Uma and Arki's daughter's name for the first time officially: Rosalind Arusha Arkadina Altalune Florence Thurman-Busson, better known to family and friends as Luna."
Eight months:
Isla Fisher and Sacha Baron Cohen were famously mum on their second daughter's name, not sharing it with the world until almost eight months after her August 2010 birth. In March 2011, we found out Elula Lottie Miriam Cohen was the latest addition to the funny family.
Nine months:
Anna Paquin and Stephen Moyer welcomed their twins in September 2012, but it wasn't until a June 2013 True Blood event that they spilled the names — Charlie and Poppy!