Celebrity Reactions to Beyonce's Haircut
Celebrities Embrace Beyoncé's New Hair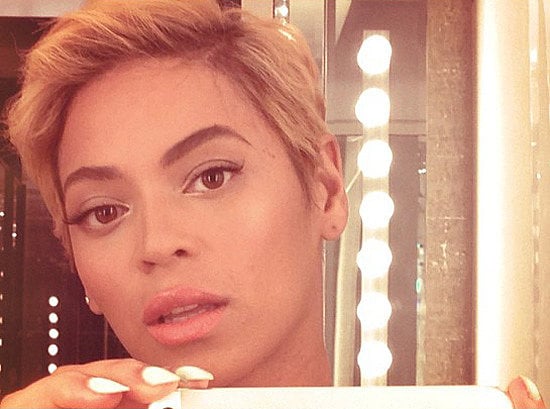 Just like us, celebrities are reacting to Beyoncé's new pixie cut that rocked Instagram when she shared it last night. The star chopped off her locks even though Beyoncé's hair flipping has proven to be an integral part of the Mrs. Carter Show World Tour, which incorporates high-power fans and choreography that highlight her formerly long locks. The tour has been wildly successful, selling out venues across the United States before moving on to Europe next week, and it seems Queen Bey is using her downtime to try out a new style. While she does, her famous fans are also getting used to it. See all the dramatic reactions to her new look now.
Oh no. I can't even tell who's in the picture.
If you had trouble telling me and @Beyonce apart before… pic.twitter.com/N6wAHyxMbK

— Ellen DeGeneres (@TheEllenShow) August 8, 2013


No, Emma Watson! Be strong!
Nearly got out my scissors this morning after seeing @Beyonce 's pixie cut. I only just managed to restrain myself. Close call though..

— Emma Watson (@EmWatson) August 8, 2013
Check out the rest of the hilarious tweets when you read on!


I feel like Anna Kendrick is kind of getting a little off track here.
#ShorterThanBeyoncesHair Um, some actress, I mean I imagine..but they're probably fine w it & don't feel intimidated at parties w tall girls

— Anna Kendrick (@AnnaKendrick47) August 8, 2013


At least Lena Dunham's not afraid to admit her struggles.
I feel like Beyonce is having a very different experience of short hair than I am #bowdown

— Lena Dunham (@lenadunham) August 8, 2013