Celebrity Shirtless Pictures Contest and Giveaway
The 2011 Shirtless Bracket Is On! Which Star Has the Hottest Abs in Hollywood?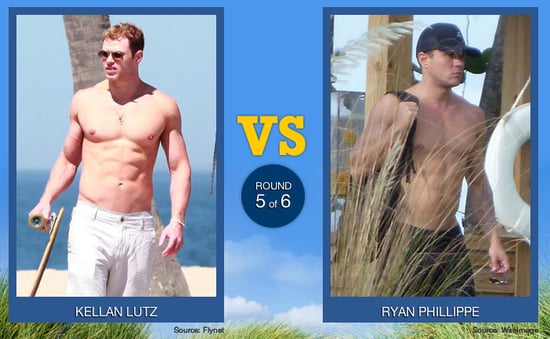 It's August and our annual PopSugar shirtless bracket is going strong! From Daniel Craig to Jake Gyllenhaal and David Beckham, tons of sexy stars showed off their amazing six-packs this year. There are 64 stars in the running for this year's title, and we need your help to crown the best abs in Hollywood. This year's winner will follow in the footsteps of the 2009 and 2010 champs Robert Pattinson and Taylor Lautner. Zac Efron is currently in first place with Robert Pattinson right behind. Start by clicking above, and go through the first-round matchups by picking your favorite shirtless picture each time. Once you've done that, we'll take your favorites and pair them against each other. Continue to click on the hottest eye candy until there is only one guy left. At the end of the month, we'll tally up your votes and crown our new winner. Plus, when you finish choosing your winner, you'll have the opportunity to enter to win $1,000 to J.Crew. What are you waiting for? Play now, and check back for our shirtless guy bracket on PopSugar soon!