Celebrity Sighting: Fashion Week & Victoria Beckham
Celebrity Sighting: Fashion Week & Victoria Beckham
It's no secret that we have come to adore Posh here at PopSugar, so image our excitement when one of our fabulous readers sent in a picture and lovely story about her encounter with Victoria Beckham during fashion week. Turns out Posh was just as stunning, cute and gracious as we'd hope to hear she would be. Here's more: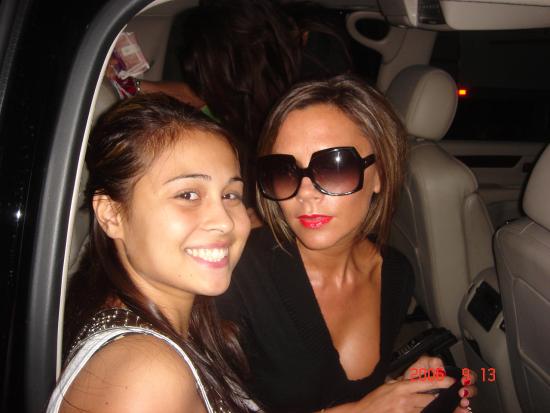 This woman is flawless! Very skinny, yes, but gorgeous!
She was so kind and gracious to me! I simply asked her for a picture, when
she simply could've said no, but she said yes! She invited me over to her
car to take the picture because of the "photographers" (paparazzi). She
was SO poilte and said to me, "thank you, it was very nice meeting you!"
Which, I don't think many celebs say when candidly meeting their fans.
I've met quite a few celebs, and I must say she is probably one of the
nicest.
To read more about the sweet encounter click here. Do you have a good celebrity sighting story to tell? Join our Celebrity Sightings Group and post your stories and pics. We will feature user submitted celebrity sightings on PopSugar!