Celebrity Sighting: Kisses with Axl Rose!
Our very own FabSugar (left) got pretty up close and personal with Axl Rose after a Guns N' Roses show last year. Sure he's a little past his prime but that doesn't make it any less impressive. Oh, our 1980s selves are lovin' it. For the rest of the story (including how they made his girlfriend jealous) just click here.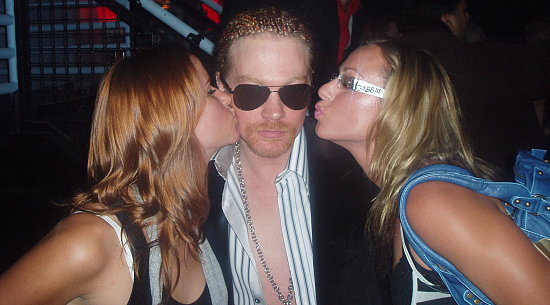 We love hearing about your Celebrity Sightings so keep them coming. They're easy to do and we always feature our favorites on PopSugar.