Celebs Get Glamorous for Women
Last night the stars came out for Glamour Magazine's Women of the Year event in NYC at Carnegie Hall. It's obvious that Queen Latifah and Catherine Zeta-Jones were feeling the love. Catherine presented her Chicago costar with an award for best role model. Here's more: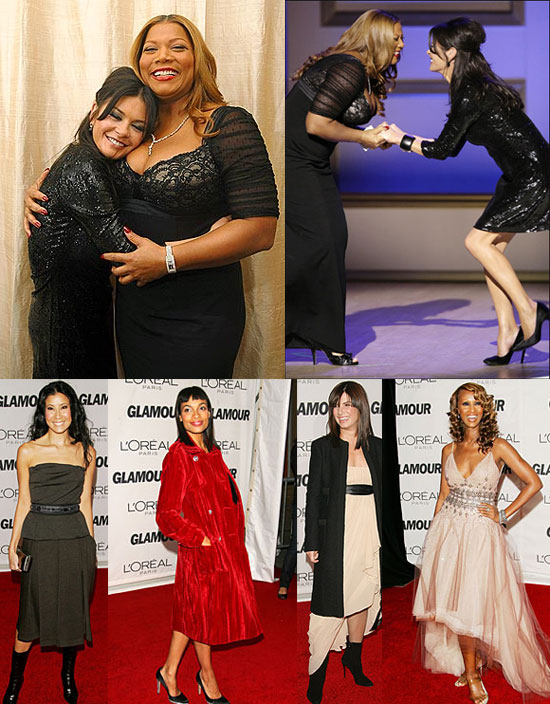 [Catherine Zeta-Jones], who was looking youthful in a sequined black mini, was among a series of A-listers who went along to see some of the world's most courageous people honoured for their inspirational efforts to further women's causes.

Among the other big names in attendance for the event were Rosario Dawson, Sandra Bullock and David Bowie, who was escorting his model wife Iman. The real star of the evening, however, was Cambodian activist Somaly Mam, who was presented with the main prize in recognition of her campaign against forced prostitution.
The celebs just keep on doing everything they can to support great causes. And it's good to know that women's rights haven't gotten lost among all the others. More pics of the glamorous event including Emmy Rossum, Anjelica Huston, David Bowie, Frederique Van Der Wal and many more so read more