Celebs Give The Clothes Off Their Backs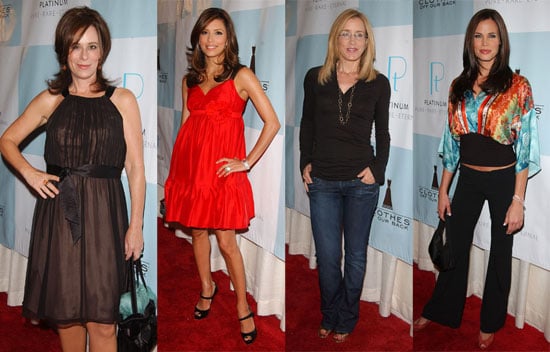 0
Celebs Give The Clothes Off Their Backs
While some TV stars have already put their Emmy party hats on, others are taking their clothes off for a good cause. Eva Longoria, David Boreanaz and Felicity Huffman are just a handful of celebs that attended an LA fundraiser yesterday for Clothes Off Our Back, an organization through which stars auction off their outfits, gowns and accessories for charity. While we wouldn't mind being on the receiving end of Eva's fabulous red dress - we're more excited to see what our favorite stars put together for the Emmy red carpet on Sunday.
Lots more including Rex Lee, Cheryl Hines and Brooke Burns when you
Images include Jane Kaczmarek, Eva Longoria, Felicity Huffman, Rex Lee, Brooke Burns, Cheryl Hines, Brandon Rogers and David Boreanaz.