Celebs Speak Out in Defense of Children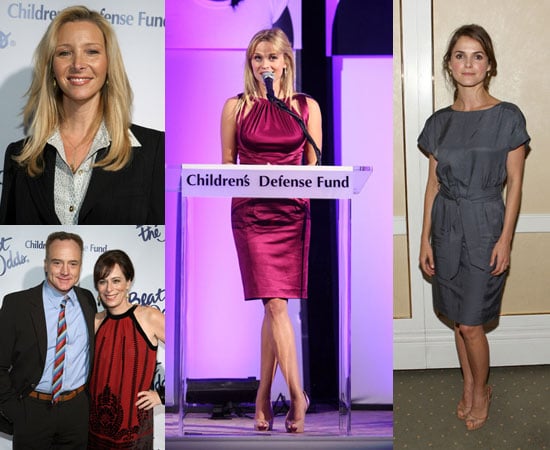 0
Celebs Speak Out in Defense of Children
Reese and Keri lit up the house with their smiles at last night's Beating the Odds Dinner for the Childrens' Defense Fund. Both women are longtime supporters of the cause, which must mean even more to Keri now that she has a child of her own. They were joined by some of our favorite TV stars of past and present including Elisha Cuthbert, Lisa Kudrow and Sarah Chalke. After spending the week watching famous celebrity kids celebrating Halloween, it's wonderful to know that Hollywood comes out to advocate for less fortunate children as well.
Lots more pics of the event including J.J. Abrams, Jennifer Morrison and Elisabeth Shue so just
Images include Bradley Whitford, Jane Kaczmarek, Elisabeth Shue, Jennifer Morrison, J.J. Abrams, Reese Witherspoon, Keri Russell, Lisa Kudrow, Elisha Cuthbert, Sarah Chalke.