Chace and Mary-Kate Are Curious About Benjamin Button
While the stars of the movie didn't make it, some big names hit the red carpet at a NY screening of The Curious Case of Benjamin Button last night. The movie scored all the big Golden Globe nominations walking away with five total. Mary-Kate Olsen's role in The Wackness wasn't quite recognized by the HFPA but she was happy to come out and see the unusual looking film. Ciara pulled off a daring dress while Chace Crawford stepped it up but skipped the tie. At least he didn't have Taylor Momsen with him as a date since we agree the age difference is a bit much. While the movie doesn't hit theaters until Christmas day, audiences are already pretty curious about seeing it.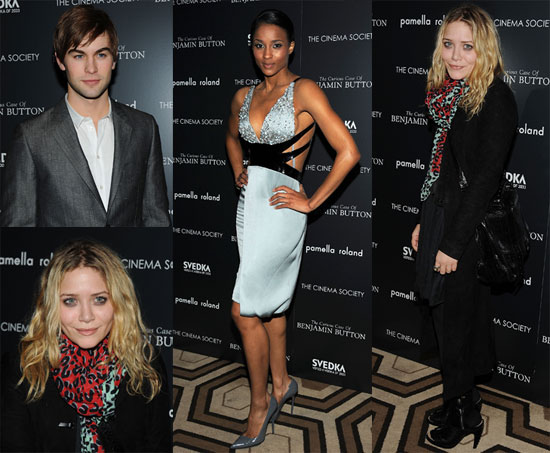 To see more from the premiere including Danny Masterson, Ciara, Moby, Lauren Bush and others just read more.
Images include: Mary-Kate Olsen, Ciara, Chace Crawford, Danny Masterson, Moby, Lauren Bush