Channing Tatum on the Set of 22 Jump Street Pictures
Channing Tatum in Tight Pants With a Puppy = Touchdown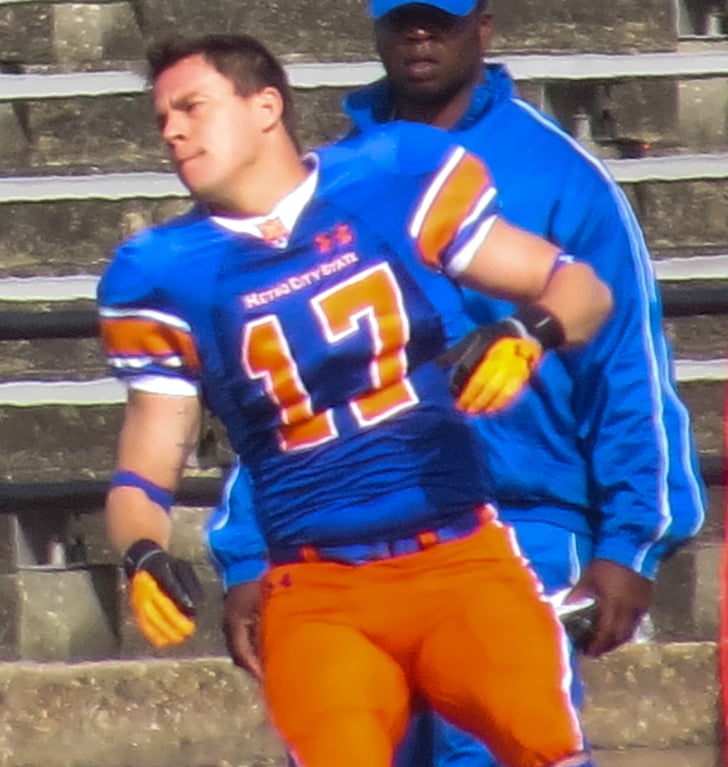 Channing Tatum steamed up the New Orleans set of 22 Jump Street yesterday. He and his costar Jonah Hill are working on the sequel after the success of last year's 21 Jump Street and were first spotted back in character as Jenko and Schmidt in October. This time, though, they suited up for a few scenes on the football field at Tulane University, where Channing showed off his assets in uniform, played with a pup, and even rode around in a hilarious football helmet car.
Don't Act Like You Don't Know You're Hot and Sweaty
You Just Had to With the Puppy, Didn't You?
We're Just Looking at That Cute Dog, We Promise
Keep reading for more Channing hotness!
Is There Room Under There For Us, Too?
Hey, Jonah, Can You Move Over? That Looks Fun!
It's Just So Hard to Look So Good
Oh, of Course, You're Really Funny, Too