Charlize Brings The Valley To LA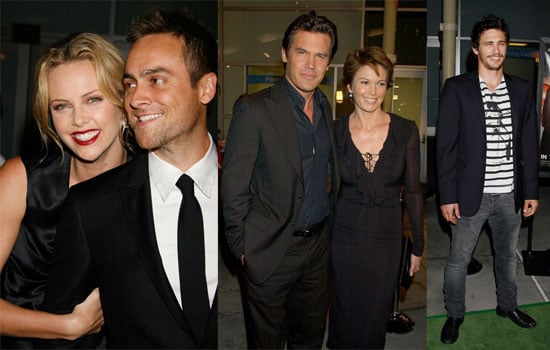 0
Charlize Brings The Valley To LA
Strongwoman Charlize was lovefest central with her husband Stuart at the LA premiere of In the Valley of Elah last night. James Franco finally made it out to a screening (too busy for the festival circuit I guess), but still couldn't be bothered to upgrade from jeans. Diane Lane was there to support her husband Josh's movie, but I am so not loving that haircut. Hey, at least it's low maintenance?
To see more pictures from the premiere including Jonathan Tucker, Paul Haggis and everyone above just
Images include Charlize Theron, Diane Lane, James Franco, Jimmy Jean-Louis, Jonathan Tucker, Josh Brolin, Paul Haggis, Stuart Townsend, Jake McLaughlin, Stephanie McLaughlin, Jonathan Tucker and Libby Berlacher.