Charlize Premieres Her Pet Project
Start Slideshow
ADVERTISEMENT ()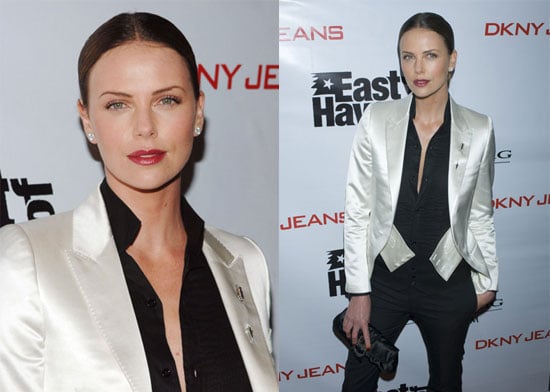 0
Charlize Premieres Her Pet Project
We have not seen Charlize Theron in a while but she has been busy making films as well as producing a pet project called East of Havana which premiered last night in NY. It's a documentary that looks at the Cuban Hip-Hop scene and youth movement. Charlize says that she was inspired by the young people who risked their lives by participating in the film. Here's more:
"I think the younger generation is starting to say, 'You know what, it doesn't work. We're not happy. We want to have freedom of speech. We want to be able to travel,'" she said.

Though "East of Havana" has political overtones, Theron said she didn't set out to make the film with an agenda in mind. She let the political discussion happen organically.

"I find sometimes when you let people speak, when you go into a country like that, naturally you'll get the best insight on the political situation," she said. "Just don't force people to talk about it. We never did that."
As always, Charlize looked super slick and stylish at the event. Be prepared to see lots more of the actress in 2007. She has four films coming out this year alone! For more pics of the premiere including Bill Pullman, Donna Karan, Marlo Thomas, Justin Theroux, and Bernadette Peters just