Charlotte's Web Hits the Big Screen
Charlotte's Web Hits the Big Screen
Charlotte's Web premiered this weekend at the ArcLight Theatres in Hollywood. The classic children's book scored some big names for their latest movie including Julia Roberts as the voice of Charlotte and Dakota Fanning who plays Fern. Here's more: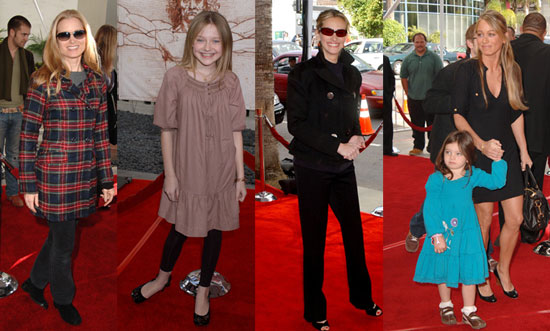 "I was intimidated by the character at first," Roberts says. "You want to capture her essence, which is so complicated and interesting, and yet she really is a spider. So it was definitely tricky."

Dakota Fanning, who plays Fern, always wanted to play the classic character.

"I was such a fan of the book. I read it so many times and it meant so many things to me," Fanning says. "It's about life and friendship."

Fanning also saw a strange reaction from those who know her the best.

"My Mom cried when she saw me in the yellow Fern dress with the little red ribbons. Getting to see the classic illustrations come to life was special."

Working with some Hollywood-inspected swine was also special.

"My first Wilbur was only four weeks old," she says. "We had 50 to 60 of them working on the set and the pigs were all so sweet."

And smelly? "No, everyone thinks they smell, but they really don't," Fanning says.
Charlotte's Web hits theaters December 15th. Other big names helped out on the film as well including Oprah as Gussy the goose, Robert Redford as Ike the horse and Cedric the Entertainer as Oprah's husband Golly the goose. Christine Taylor brought her cute little girl to the premiere and Bridget Fonda was there too. For more pics including Beau Bridges, Jamie Lynn Spears, Kathy Bates, Lauren Holly, Lori Loughlin, Reba McEntire, and Steve Buscemi, just read more