Chelsea Lauren Red Carpet Photographer Interview
Red Carpet Photographer Chelsea Lauren Reveals the REAL Way to Win Over a Celebrity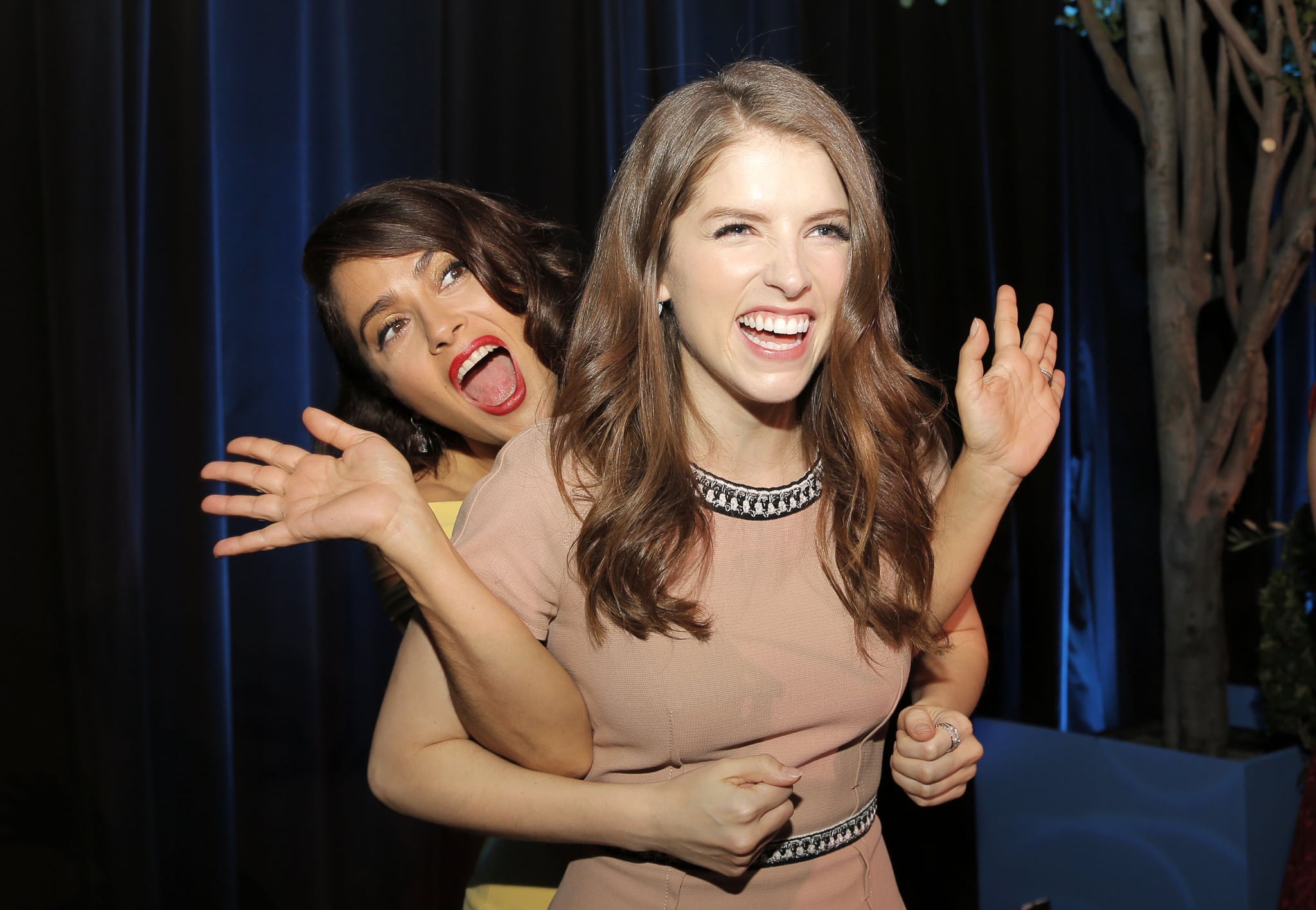 In Hollywood, celebrity and red carpet photography is a crucial component that is impossible to exclude. These frozen moments allow us to behold every red carpet gown from the Oscars. They allow us to get in on all the top-secret Met Gala action. We can witness the shining regalia of the world premiere of Black Panther, as well as the quite literal royalty of historic moments like Prince William and Kate Middleton's wedding. Each of these captured moments has one unmissable thing in common: a photographer behind the lens.
In the wake of this year's dazzling award season, I hopped on the phone with a bonafide event photographer name Chelsea Lauren. With more than a decade of experience under her belt, Chelsea has seen the gamut of everything Hollywood has to offer: red carpets, award shows, special events, afterparties, concerts, galas — you name it. Over the years, she's learned a few tricks of the trade when it comes to being around celebrities. And, of course, it wouldn't be Tinseltown if she didn't get a little starstruck here and there.
What's that "secret sauce" that helps you nail a red carpet shot? What happens during award season in the spaces where the cameras aren't flashing? What's it really like with the explosion of the #MeToo Movement and the "Time's Up" initiative? Read on to see all her secrets, as well as a selection of some of her stellar photography over the years.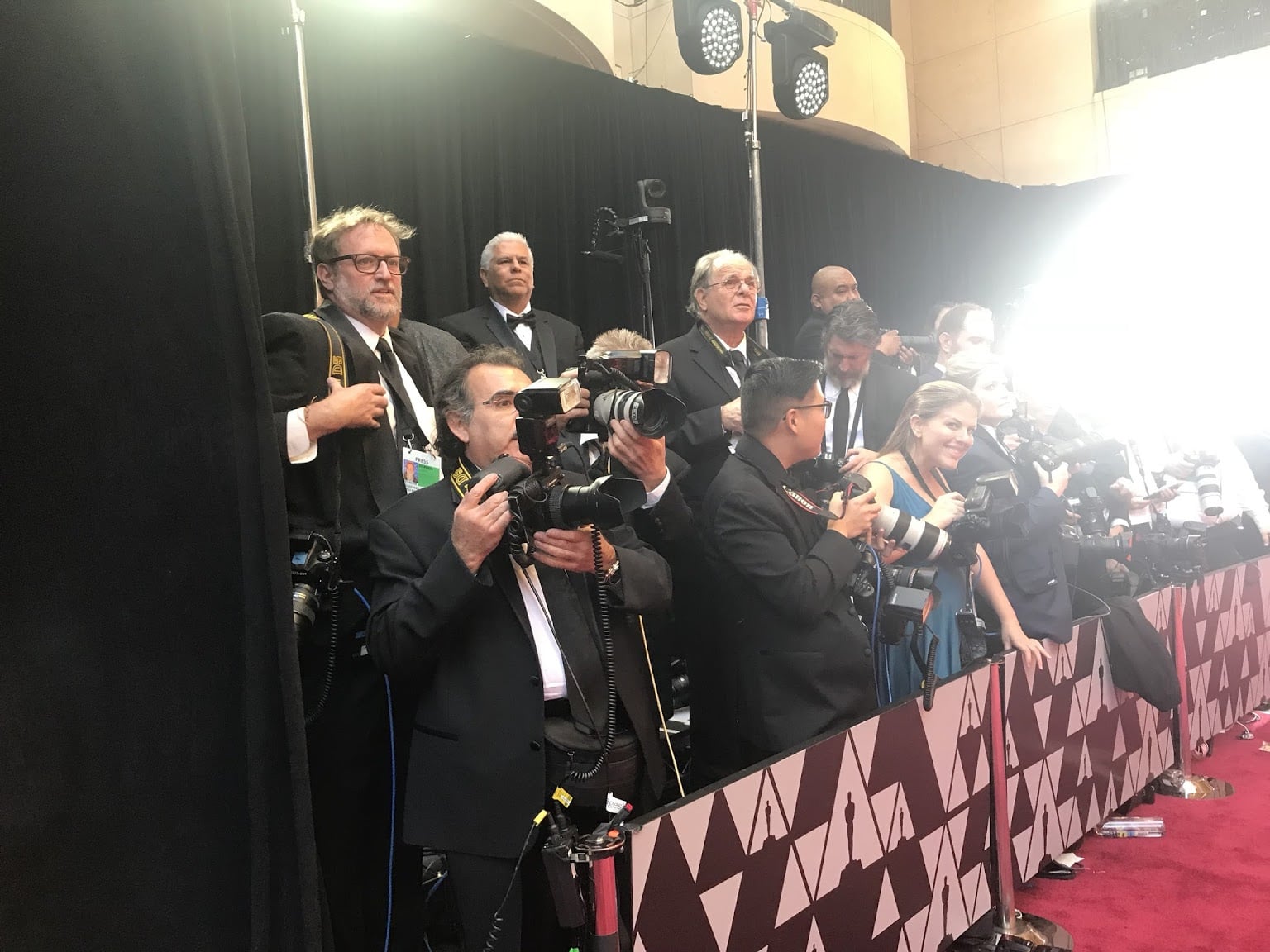 If you look closely, you can spot Chelsea in the pen!
POPSUGAR: How has everything felt on the red carpet in light of the #MeToo movement and "Time's Up" initiative? What's changed?
Chelsea Lauren: There's definitely a fresh kind of a buzz on the carpet about it, about women empowerment and about equality . . . any conversation that's needed to happen is starting to happen. And I love that people are feeling more free and feeling like maybe they won't be punished for speaking out and standing up for themselves.
PS: Has your experience as a female photographer shifted at all behind the scenes?
CL: Shutterstock brought me in two and a half years ago, and it's been really, really wonderful. So, as far as what's in my company, there's not really a shift, because I don't feel like there needed to be a shift. I'm very, very lucky for that. In the industry as a whole, it's still pretty male-dominated on the carpet. I feel like some of the men that were a little less politically incorrect, or a lot less politically incorrect may be biting their tongue a little bit more, because they might be afraid of somebody outing them. Because in this climate, if somebody's speaking in a way they shouldn't be speaking, they'll finally be held accountable.
PS: That's an interesting point. I think it's great that men are modifying their behavior, but it's interesting that it comes from a place of fear, and not that it's the right thing to do.
CL: Very, very true. I think this movement has been interesting and a lot of men who didn't realize that they were doing things that others found offensive or people in general that were doing things they didn't realize others found offensive . . . I think a lot of people have realized, "Oh shoot, maybe I have hurt people's feelings in the past and not realized it."
PS: Right. I mean, it all seems like it's generally a positive shift.
CL: It's a movement in the right direction. Hopefully, eventually, we hit a place where it isn't a behavior modification. Where it just doesn't exist at all. Where people don't act like that in the first place. And hopefully, people in our generation will be raising their children to be more conscientious as well.
PS: Do you have any fun event stories from this year's Oscars?
CL: Andra Day laid out on the carpet right in front of us and took some photos. And then Ansel Elgort came up behind her and I said, "OK, Ansel, your turn." And he looked at me and he laughed and he's like, "Laying on the carpet?" And I said, "Well, you've got to do something. You have to do something because she just set the bar." And so he said, "OK, here we go." And he counted and then he jumped really high in the air . . . that one is my favorite from the Oscars.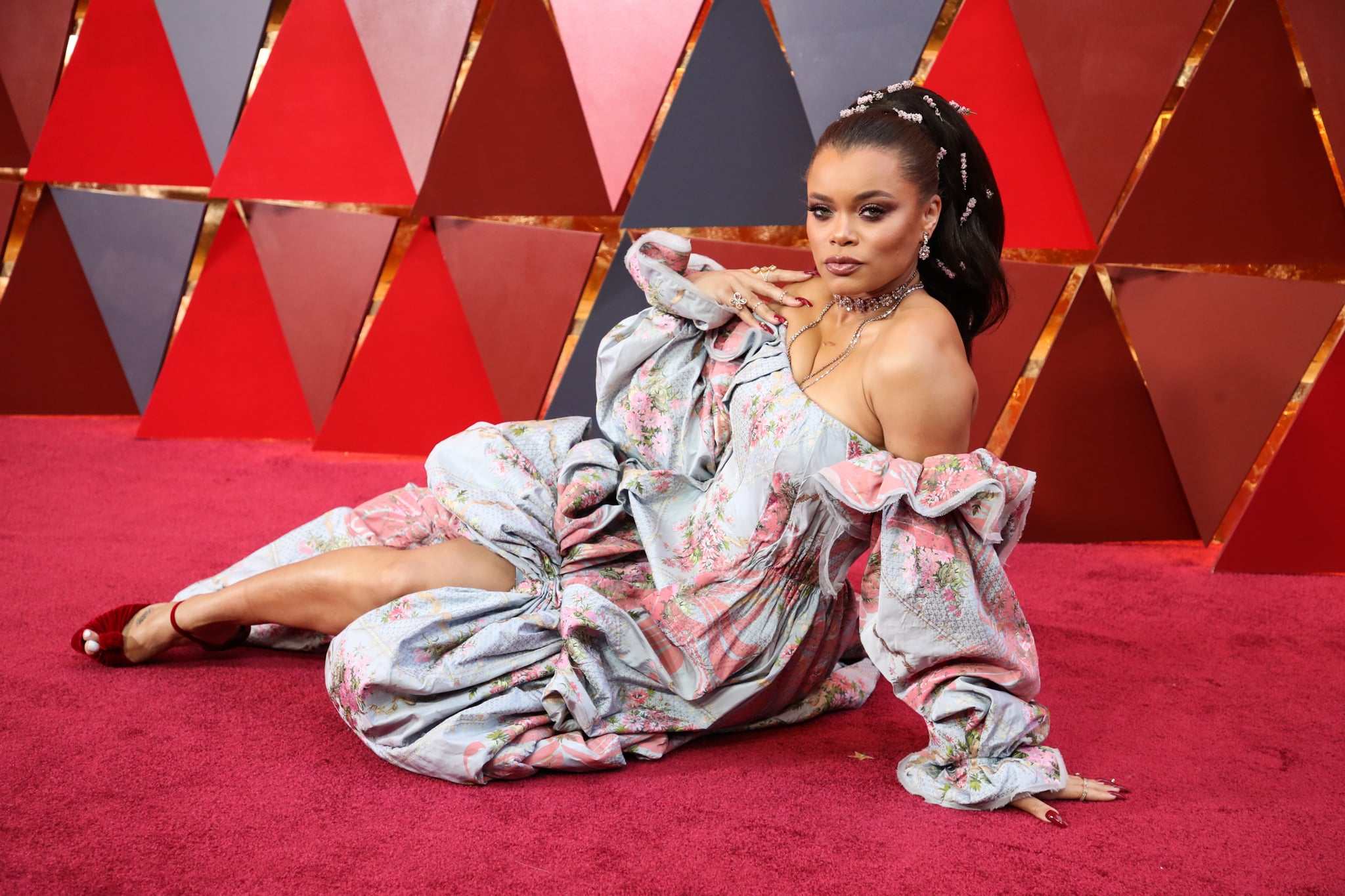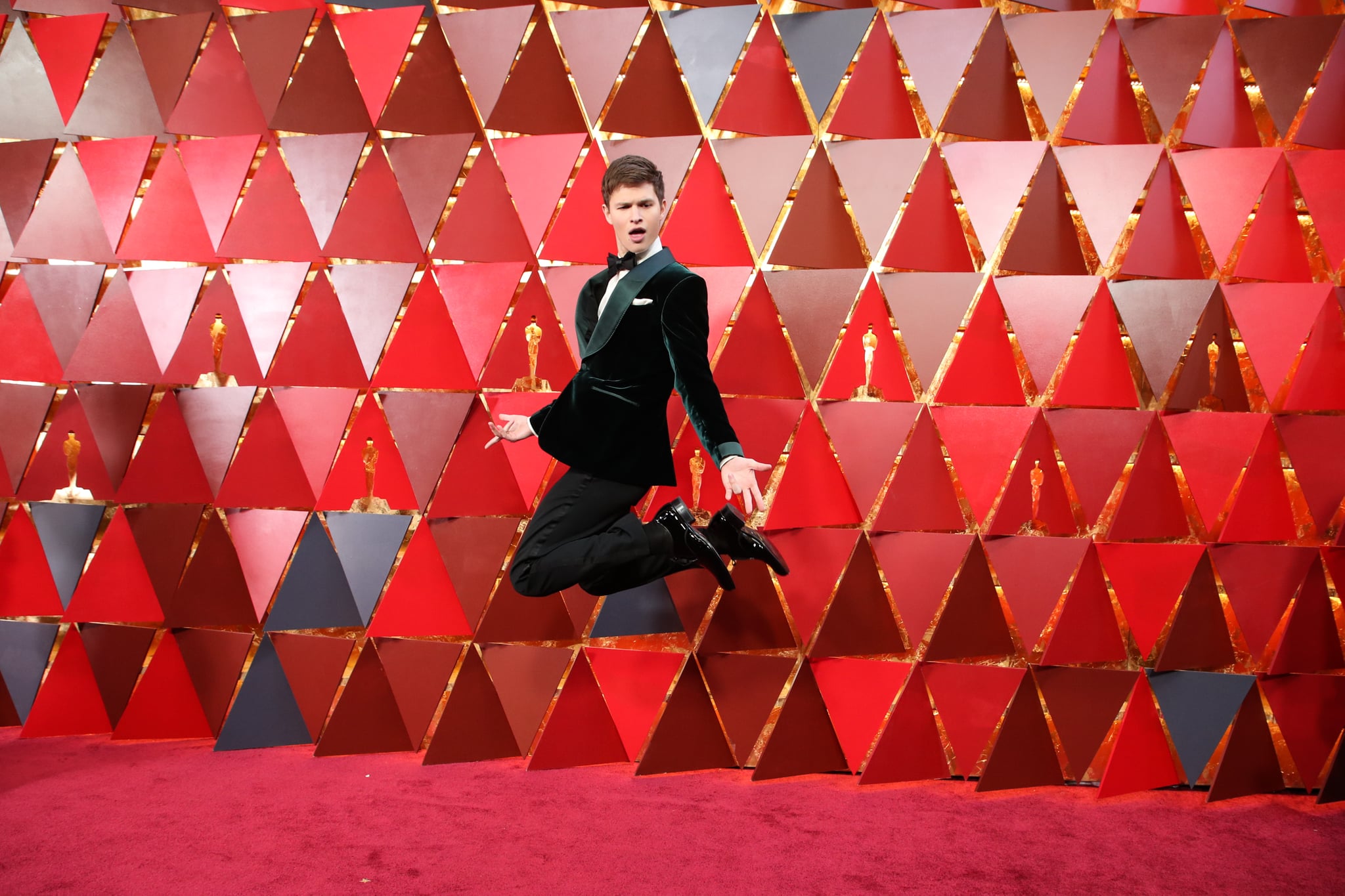 PS: I love that. Do you have any other stories?!
CL: I'm not going to say who, but one of the best actor nominees that I met before the Oscars had a 20-minute ordeal inside of a party. He had a crisis, and I was helping him with it. I didn't do it because he was an actor, he was just a guy that needed help with something and we were in the back corner of this party trying to take care of the situation that he was having a crisis with. And when he came on to the carpet at the Oscars he looked at me and he screamed at me "That's my G!" And then he stared at me until I got everything I needed, and I yelled back "No, you're my G". It's just the little things, being a real authentic human to them and not doing things for ulterior motives and them seeing you're a genuinely nice person.
PS: Oh man! It's amazing how far you can get if you just add a little humanity into your work.
CL: That's always been my priority: being a human over being a photographer [instead of] a person trying to get something out of a celebrity. If somebody has a wardrobe malfunction or something, I won't photograph that. If there's something wrong with their makeup, I'll physically block them until they're able to fix whatever it is . . . it's just things like that, being a person.
PS: I love that. Moments like that can really go a long way.
CL: A lot of photographers like a bad photo. Sometimes I get yelled at because someone has their bra hanging out, or a button undone, or they're showing a little too much, and I'll help them fix it. The other photographers get upset with me sometimes because the photo of the malfunction, or the photo of the messed-up makeup, or the lipstick on their teeth, or whatever it may be is more valuable, to be honest, because it will run. And they know that photo will get purchased, because people love to find flaws.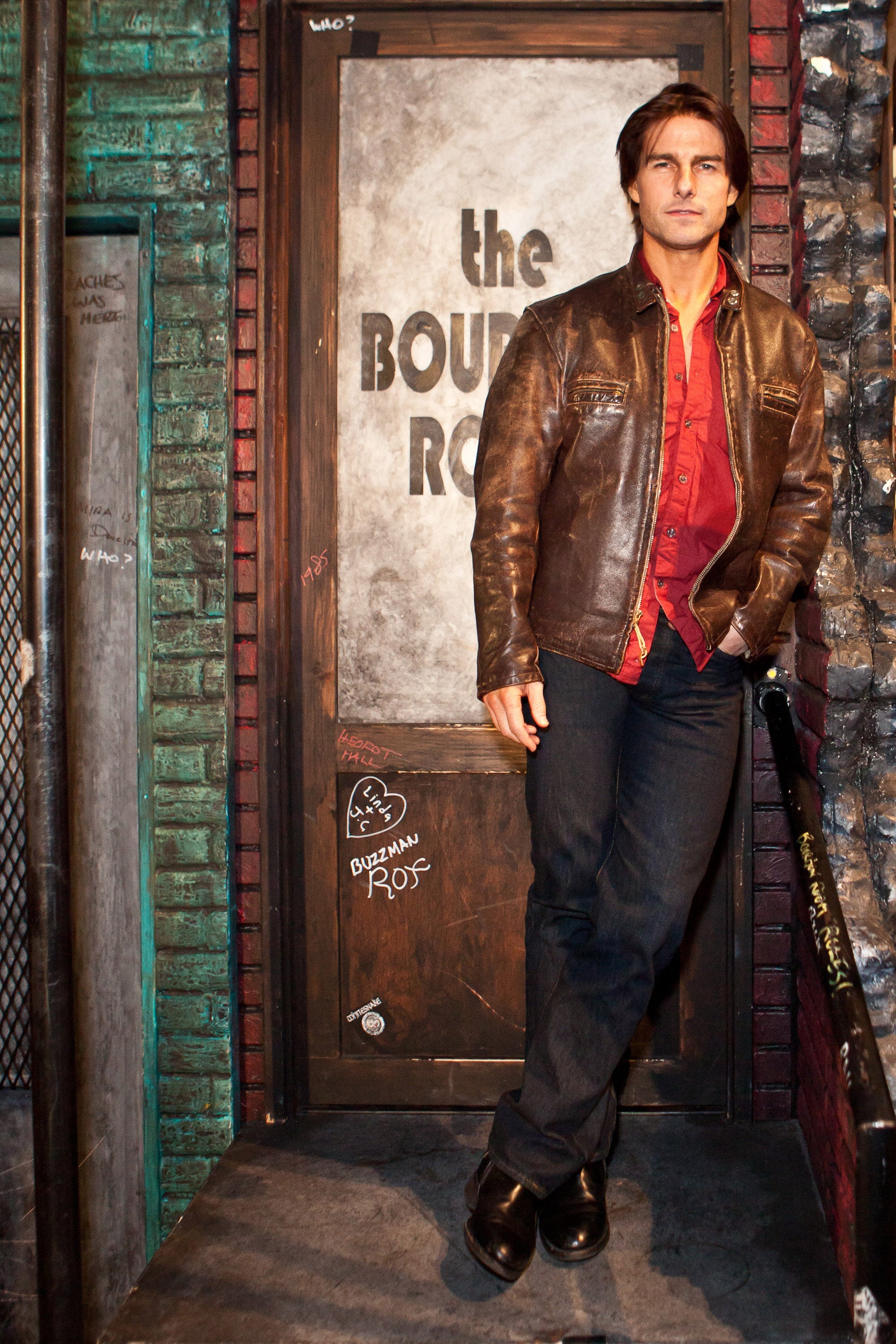 Image Source: Getty / Chelsea Lauren
PS: Can you recall an up-close moment with a celebrity that really left you starstruck?
CL: Starstruck. Yes. Many years ago, I was working with the Pantages [Theater], and they had Rock of Ages coming, they said, "Can you come in? We have Tom Cruise coming to see Rock of Ages. And he's going to take photos with the cast." And I said, "Well, yeah." . . . So I'm there and I'm in the lobby during intermission and Tom and Katie [Holmes] were just kind of hanging out in the lobby like normal people . . . somehow there was a miscommunication that Tom was doing photos, but Tom was literally just there to see the play.
So they asked him, and he was very generous. After the play, he went on stage when they cleared the theater out, and met the cast, met the crew. And he spent probably the better part of an hour taking selfies with people, signing autographs, chatting with people. And not just the cast of the play, but the props people, and the lighting guys, and the guys that move the equipment. All of that. He just spent time with everybody, not just the actors. And then he posed and took photos with the actors for me. And we did every configuration of the lead three plus Tom possible. And I could tell he was getting a little antsy. You could just kind of feel it after a while as a photographer. You can tell when they're kind of over it.
"If somebody has a wardrobe malfunction or something, I won't photograph that. If there's something wrong with their makeup, I'll physically block them until they're able to fix whatever it is."
PS: Oh, totally.
CL: And Tom was kind of stepping down off of this fake staircase, and I said, "Tom. I know you've done a ton of photos but would you do a couple singles for me?" And he goes, "Sure, honey. Whatever you need." And he goes right back up on the stairs and poses for me by himself. And afterward I said "Thank you so much, sir." And he leaned over under somebody else's arm to shake my hand and he goes, "No, thank you, sweetie. What's your name?" And I said, "Chelsea," and he said, "Thank you, Chelsea."
PS: Oh my god!
CL: I was very confused. I was like, "You're welcome?" You're welcome for taking your picture? And it was funny because I was like, "Yeah, yeah, I'm going to take photos of Tom Cruise." But afterward, I went, "Wow. That was Tom Cruise." It changed my perception of him from being like, "Oh, here's another actor," to, "Wow, that's a star." I've met thousands of celebrities but this guy's a star. And I can see why so many people are enamored by him.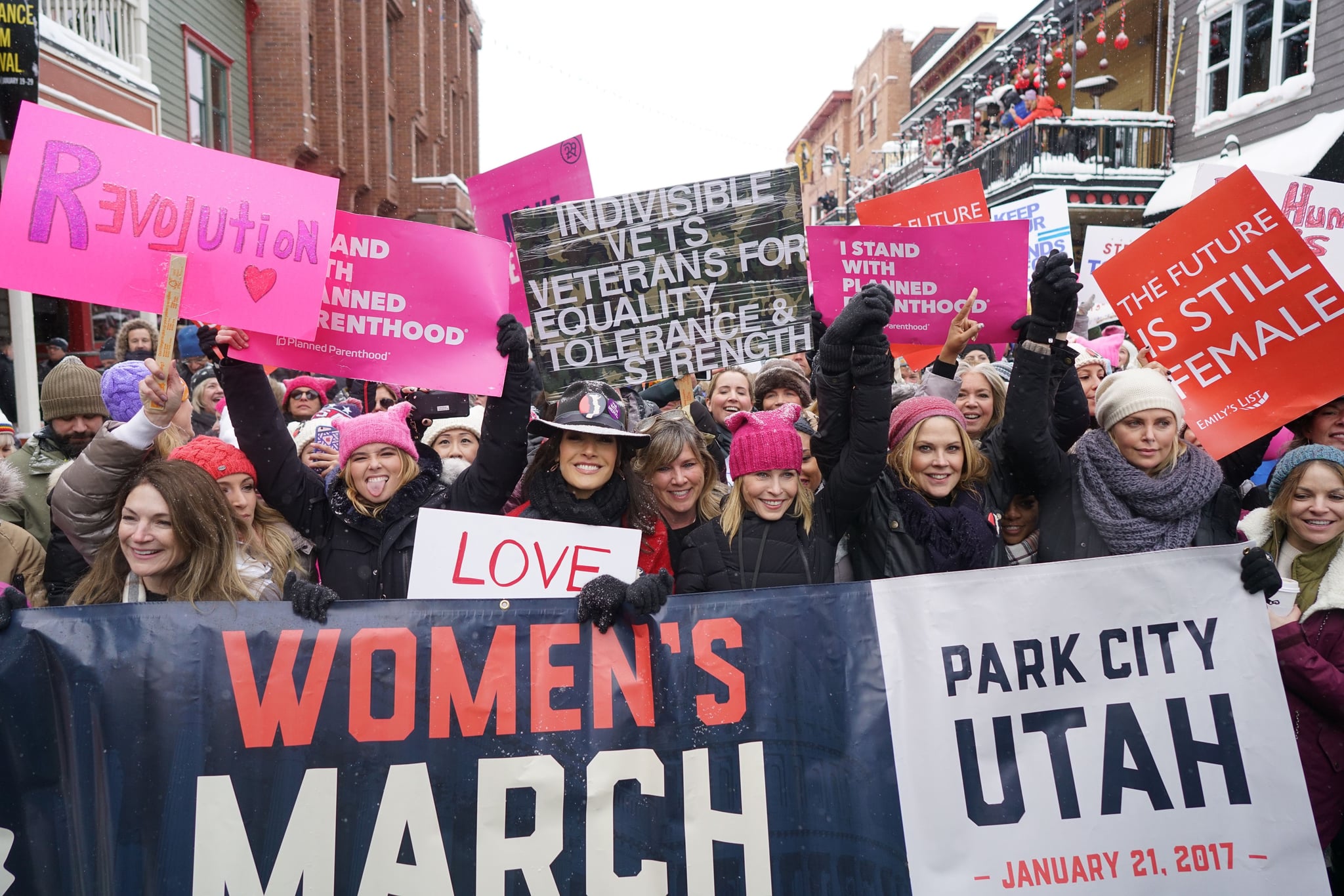 What do you do on days when you're frustrated, or you feel like you're not where you want to be?
CL: I try to unplug, first, if I need to. If I'm feeling overwhelmed or stressed. Go to yoga, go to the gym, do something that's unrelated. Talk to friends that have nothing to do with the industry, about things that have nothing to do with the industry.
PS: Totally.
CL: I have a number of balls in the air. I have a little whiteboard on my fridge with the names of all of the talent that I've spoken to about doing one-on-one shoots, and I keep that there so if I'm starting to feel a little bummed out, I look at it and I say, "Okay, who can I talk to and start solidifying something creative and fun?"
PS: That's awesome!
CL: And things that matter to me . . . when all of the protests were happening with Donald Trump, I went downtown on my own and just photographed those, and I got some really incredible shots of that. The Women's March, I went and photographed that. So I really appreciate those kinds of photos as well.
PS: Like, doing things for yourself, as opposed to someone else.
CL: Exactly. I mean, I do very much enjoy my job, and I very much enjoy the events, and I'd be a fool to not love what I do. I'm very blessed, and I get to spend my time with the most creative, artistic, talented people in the world. But, I also feel very fulfilled by other things, so protest photos, traveling photos, photo shoots, things like that are a good way to change it up.