Chris Klein is a Jerk
Who Knew Chris Klein was Such an Ass?
It's was actually a good thing Katie Holmes did not marry Chris Klein. He gave an interview to Elle and he sounds like a total jerk. Maybe he is pissed that the world found out Katie was a virgin which meant he went 5 years with her and no sex but the make chauvinistic comment he made sound ridiculous. Chris said: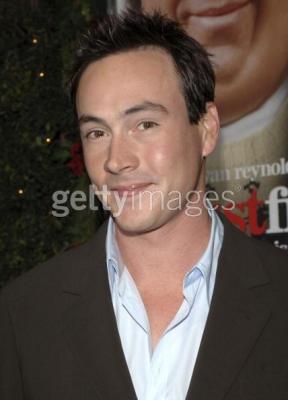 "I don't need food to impress, man," boasts the cocky "American Pie" C-lister. "It's a flash of a smile and a nice conversation. And at the end of the day, she's cooking the food."

Chris, 26, a self-described "alpha heterosexual" who only dates "8 to 10's," also reveals how displeased he is if a woman he's seeing gains a few pounds.

"I'm not tolerant of that at all," declares the actor, who says he has no problem telling his swollen squeeze to shape up.

"When a woman isn't feeling good about herself and you combine that with her period, eventually she'll ask you if you like her body," he pontificates. "You have to say no."

Klein then rejects the interviewer's suggestion that "they're just looking for you to say, 'You look beautiful to me, honey.'" "If they do, it's placating," he scoffs. "I don't placate."

A few other gentlemanly gems from the chat include Chris describing wooing a woman as a "predator-prey situation" and admitting he stays "very closed off until a woman deserves to know me completely."

Asked if this approach makes it tough for potential partners to unravel the enigma that is Chris Klein, he sneers, "Hey, man, I'm not here to hold hands and babysit. She's got to come to the table with something."
Here is a pic of Chris at the Just Friends premiere. Considering the D-list celebs that were there that evening, he shouldn't sound so cocky. Even in this picture he has a certain smirk on his face that makes me like him less.