Chris Pine With a Beard on the Set of Stretch | Photo
See Chris Pine's Bizarre New Beard!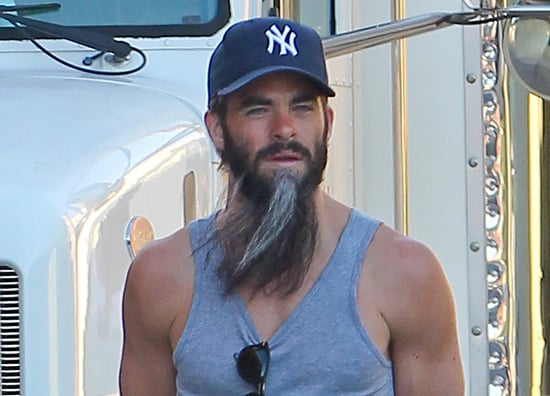 Chris Pine took his beard to a whole new level when he was spotted walking around with long, fake facial hair on the set of his new film, Stretch, in Hollywood yesterday. The Star Trek star has been recently rocking a groomed beard, but he added brown and gray facial-hair extensions to his look to get into character. The project, which is slated for a March 2014 release, follows a chauffeur who takes a job from a billionaire who makes his life a living hell. Stretch also stars Ray Liotta and Ed Helms, but there's been no word on whether they'll be sporting strange facial hair for the project. Keep reading to see the full photo of Chris Pine's beard!