Chris Pratt Shirtless Photos
Whoa! Chris Pratt Shows Off His Buff New Look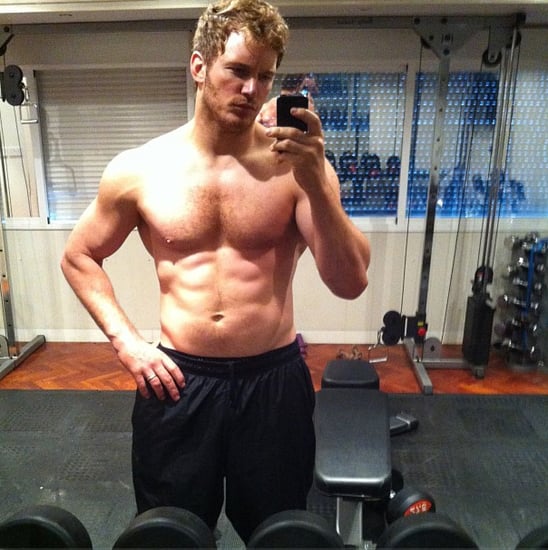 Chris Pratt revealed a big transformation on Sunday when he shared a shirtless photo of himself while preparing for his upcoming superhero film, Guardians of the Galaxy. Alongside a shot of his ripped abs and toned pecs, Chris wrote, "Six months no beer. Kinda douchey to post this by my brother made me."
This isn't the first time that the Parks and Recreation star has toned up for a role. Chris memorably shared a buff snap of himself (at right) wearing nothing but white boxer briefs when he appeared on Conan last year. Back then, Chris said his new frame was for his role in Zero Dark Thirty, but had to quickly ditch his new look and gain weight for a different project.
Chris's new look may come as a surprise to fans who best know him for his softer appearance on Parks and Recreation. Back in June 2009, Chris went shirtless during a trip to Maui with a bikini-clad Anna Faris. Keep reading to see Chris during his Hawaiian trip before he got buff.