Christian Bale Apologizes For His Rant on the Set of Terminator
Christian Bale's Apology — Forgiven or Too Little Too Late?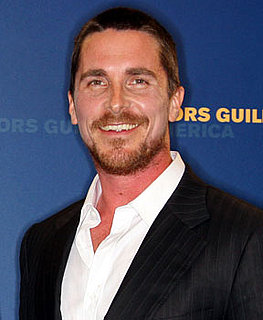 ICYMI, earlier this week a recording leaked of Christian Bale going off on a profanity-laced rant at one of the Terminator crew members back when the movie was being filmed. Since then plenty of people have thrown in their two cents on the rant — both defending and reprimanding — and there have been remixes and mash ups all over the Internet.
Today, Christian himself called into the Kevin & Bean LA morning radio show to issue an apology. He takes full responsibility for his actions, calling himself a punk and his behavior inexcusable and even saying that he deserves to be made fun of. He sounds surprisingly modest and has a lot to say, quite honestly, on the matter.
Listen to the clip here and tell us — do you forgive Christian Bale?