Christian Bale Arrested for Assault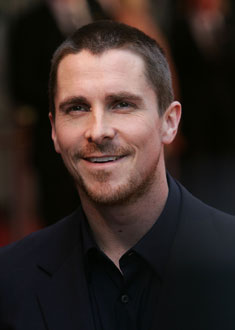 Christian Bale was arrested for assault in London today, after allegedly lashing out at his mother and sister Sunday night before Monday's British Dark Knight premiere. Following the supposed incident at Park Lane's Dorchester Hotel where Christian was staying, his mother and sister brought the accusations to the Hampshire police station who referred it to the London police. The police held off on arresting him until today and although Bale remains in custody he has not been formally charged.
Update: Christian has been released from custody and was ordered to return to deal with the matter in September.
Update #2: Christian's rep has released the following statement: "Christian Bale attended a London police station today, on a voluntary basis, in order to assist with an allegation that had been made against him to the police by his mother and sister. Mr. Bale who denies the allegation, co-operated throughout, gave his account in full of the events in question, and has left the station without any charge being made against him by the police. At this time, there will be no further comment by Mr. Bale."