Christina Aguilera To Release New Single "Not Myself Tonight" 2010-03-23 11:30:00
Christina Aguilera Teases Forthcoming New Music — Excited or Over It?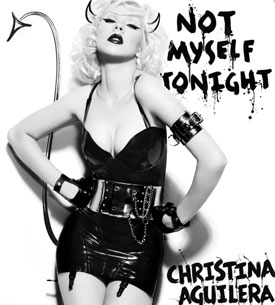 Christina Aguilera has been out of the spotlight for the past couple of years, but she's finally ready for her big return. There have been rumblings over the past few weeks that she was behind a series of mysterious YouTube videos, and now her official website is teasing a single "Not Myself Tonight" which will be released within the next day. She posted this photo to get fans excited as well. Christina has had some huge hits in her time, but it's been a while since she's been at the top of the charts. So tell us, are you excited to hear new music from Christina or have you moved on in her hiatus?