Christina Applegate Wears a Revealing Swimsuit in Hawaii
Christina Applegate Has a Happy Family Vacation in Hawaii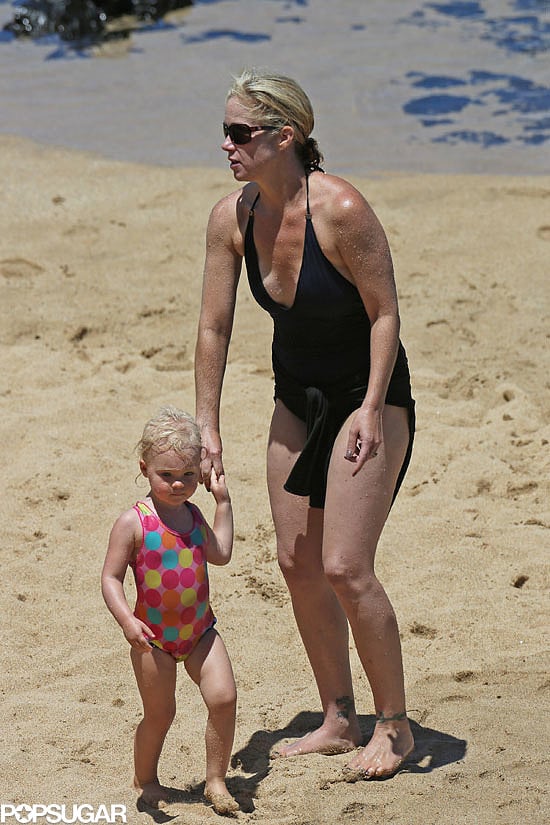 Christina Applegate showed off her figure in a black swimsuit with a plunging v-neck for a relaxing getaway to Haleiwa, HI, with her husband, Martyn LeNoble, and her daughter, Sadie, last week. During the family-filled beach day, Christina's fearless 2-year-old even donned a pair of goggles to dive in the water with her dad. When they weren't doting on their adorable daughter, the couple snuck in a romantic kiss on the sand.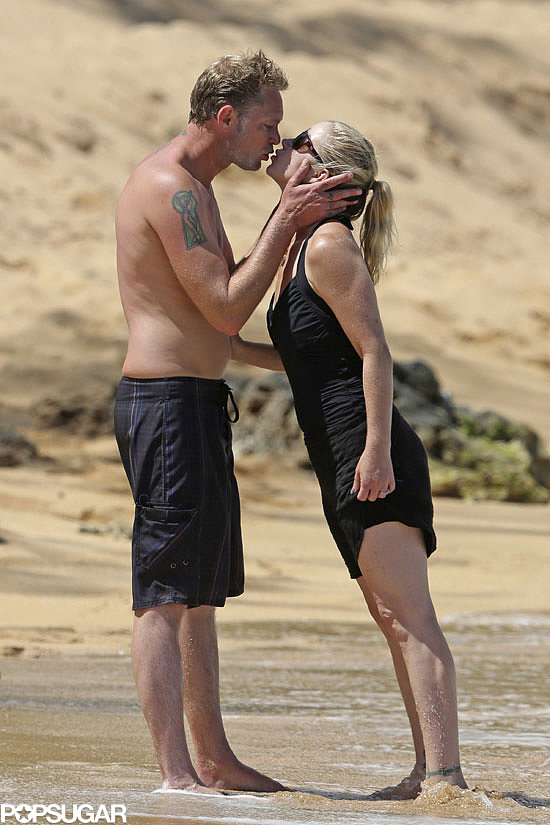 Christina's tropical vacation comes after a much more suspenseful recent family event when she accompanied her father, Bob, for an episode of TLC's show Who Do You Think You Are to uncover the mystery of his mother's unsolved death. Ultimately, the decision to support her dad on the show proved to be a positive once since Christina was able to bond with her father, who she saw little of while growing up, over the experience. She took to her Twitter account to express her feelings following the show, writing, "Thank you all for the outpouring of affection for me and my dad. We are moved beyond words. It was a tough week."
See more photos from Christina's family-filled Hawaiian getaway below.