Christmas Comes Early For Jennifer Hudson
Start Slideshow
ADVERTISEMENT ()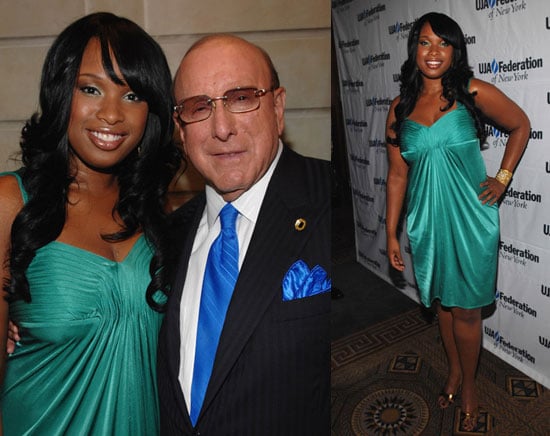 0
Christmas Comes Early For Jennifer Hudson
Jennifer Hudson glowed in green yesterday as she performed at an event honoring Clive Davis, where he won an award for Music Visionary of the Year. Jennifer is definitely not showing signs of disappearing after her big Oscar win. She's already made tons of appearances and performances at a variety of different events, and her next movie Winged Creatures is due out next year. In the meantime, Jennifer has signed on to perform on Elmo's Christmas Countdown, a one hour special that includes Ben Stiller, Jamie Foxx and Alicia Keys. Somewhere in between all this she even found time to create her own perfume for Avon. There's no slowing this AI contestant down.
More pics including Gayle King, Tiki Barber & Fall Out Boy's Patrick Stump so
Images include Jennifer Hudson, Clive Davis, Patrick Stump, Gayle King, Tiki Barber.