Christoph Waltz Backstage Oscars Quotes
Christoph Waltz Talks About His "Awesome" Win Backstage at the Oscars
Christoph Waltz was once again victorious at the Academy Awards this evening, this time winning best supporting actor for his work in Django Unchained. After thanking his cast and Quentin Tarantino on stage, he stepped back to the press room to talk about his second Oscar win and why this one means even more to him than the last win. Here are highlights: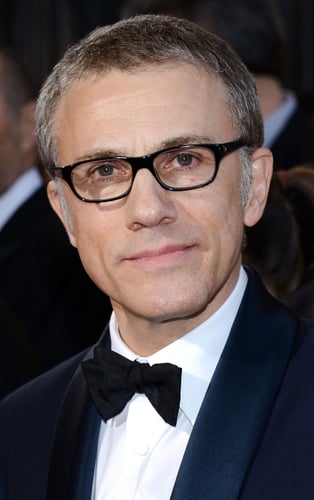 On winning an Oscar for the second time: "I don't know if it can mean more, but if it can then it does."
On Django being the highest-grossing Western ever: "I'm just an actor, I'm not an accountant. I love this movie not because it's the highest-grossing one. I love this movie because it's a fabulous, engrossing piece of entertainment with a really important message."
On being shocked to win again: "I still am. Literally that's why my answers are somewhat incoherent. I thought about what one could say in case. As Seth MacFarlane said in the beginning, there's literally a million people watching, I mean you're nominated, there is an off chance. I didn't prepare a speech but I thought of something."
On knowing Django was a special movie: "When I read the script for the first time, I realized there was something special about this film. I know Quentin and I read the pages more or less as they came out of the printer and page by page I realized it was something special in the making."
On how he feels tonight: "It's awesome. I am in awe of the people in my category. The very fact that I am one of them would have meant the world and that's why I keep mentioning them. Robert De Niro and Alan Arkin are role models for me since I started in this profession."