Claire Danes in Toronto With Baby Cyrus
What's Behind Claire Danes's Smile?
Claire Danes appeared to be in a cheerful mood when she went for a walk with husband Hugh Dancy and their son, Cyrus, in Toronto on Saturday. The actress's smile could be coming from the fact that the third season of Homeland is currently getting kicked into high gear. The series earned its best ratings ever when it premiered last week, despite overlapping with the series finale of Breaking Bad, which, like Homeland, is a favorite amongst critics.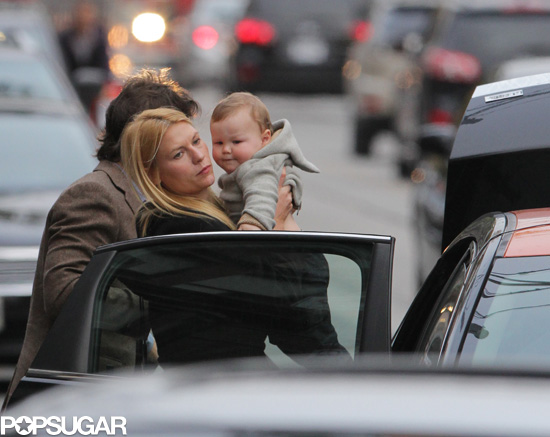 Claire's smile could also be a sign that she's well-rested. The actress revealed to British Vogue that her husband has taught her that some of her problems could be solved by sleeping, not therapy. "I come from the land of therapy and love it, therapy is great, but Hugh really helped me discover that, a lot of the time, I'm just tired," Claire said, adding that she sometimes can "just be in need of a nap."