Colin Egglesfield of Something Borrowed as America's Next Heartthrob
Is Colin Egglesfield the Next Hot Hollywood Heartthrob?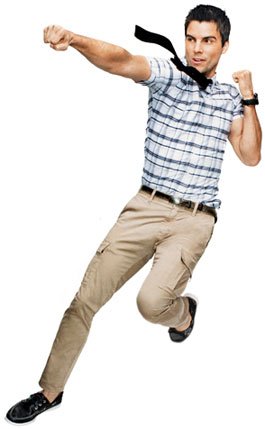 Colin Egglesfield may become a household name with his new role as the charming and very sexy Dex in Something Borrowed, which hits theaters this weekend. The actor, who posed for a spread in the new issue of GQ, is no stranger to the camera. The former medical student started modeling for Versace and Calvin Klein to make ends meet before ditching his M.D. dreams for acting, so he's also got the brains to back up his good looks. Still, his big-screen breakout is coming relatively late in life. His part opposite leading lady Kate Hudson marks the 38-year-old's first real feature film following stints on soap operas and a short-lived part on Melrose Place. We'll see how their romantic comedy fares at the box office, but tell us what you think of Colin himself — do you see him as Hollywood's next hot heartthrob?