Conan O'Brien Tweets About Orange Is the New Black
The Funniest Celebrity Tweets of the Week
This week in our favorite celebrity tweets, Conan O'Brien comes to his own conclusions about Orange Is the New Black, while Ellen Degeneres has her own ideas about modern romance. Also, is it just us, or is Max Greenfield stuck in the '90s?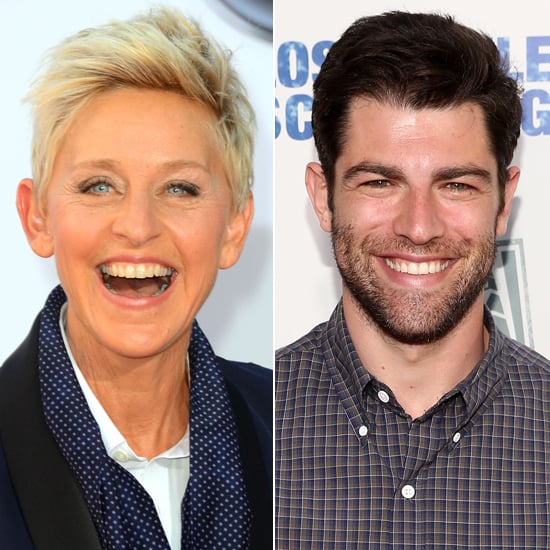 Check out all that and more in the funniest celebrity moments of Twitter this week.


Hear this, Conan O'Brien: you do not have to engage in lesbian sex.
"Orange is The New Black" is proof that I wouldn't survive five minutes in a minimum security women's correctional facility.

— Conan O'Brien (@ConanOBrien) September 4, 2013


Damon Wayans Jr. better be careful, or someone might call LL Cool J Control on him.
Just put up my "Beware of LL Cool J" sign on my gate.

— Damon Wayans Yunior? (@wayansjr) September 5, 2013


Why can't you just roll through like everyone else?!
Dear woman who honked at me for coming to a complete stop at a stop sign, I hope someone coughs in your mouth.

— kelly oxford (@kellyoxford) September 4, 2013


See the rest of our favorite tweets when you read on.


Also, don't forget about growing up in year-round rain and depression in Seattle.
When LA is this hot I think about how growing up in Boston is just an 8-month-a-year struggle not to freeze to death

— Mindy Kaling (@mindykaling) September 4, 2013


Wait, people still call people "doll"?
When someone calls you "doll" they either think you're flawless or have dead eyes and no personality

— Whitney Cummings (@WhitneyCummings) September 4, 2013


Listen, you can never be too safe.
Special thanks to the mysterious person in Albertsons who just crop dusted me. Repeatedly.

— Mark Duplass (@MarkDuplass) September 5, 2013


Hey! Those half-eaten ice cream cartons were in my freezer before I heard!
Feel like there are tons of girls in a pit of ice cream & despair going "Lance Bass got engaged before me!?"

— Lena Dunham (@lenadunham) September 2, 2013


Speak for yourself. I happen to think it's romantic. And so does Liz Lemon, probably.
Are you gonna finish that sandwich? #WorstPickupLines

— Ellen DeGeneres (@TheEllenShow) September 5, 2013


YEAH! Welcome to 1999, Max Greenfield!
Everyone, I got an Email !!! #bestdayever

— max greenfield (@iamgreenfield) September 5, 2013


That's why I do it every day!
Counting calories is so great because it's two fun things in one: self-loathing and math!!!

— Megan Amram (@meganamram) September 5, 2013


Well, everyone was probably getting started on their Jewish New Years resolutions.
Just fyi, everyone in LA isn't in Temple today- they're at Equinox.

— Busy Philipps (@Busyphilipps25) September 5, 2013


We're moderately excited about it, to say the least!
Are you indifferent for some football!!!

— Michael Ian Black (@michaelianblack) September 5, 2013