Courteney Cox and Matthew Perry Reunite on Cougar Town
This Is One Friends Reunion We Will Definitely Watch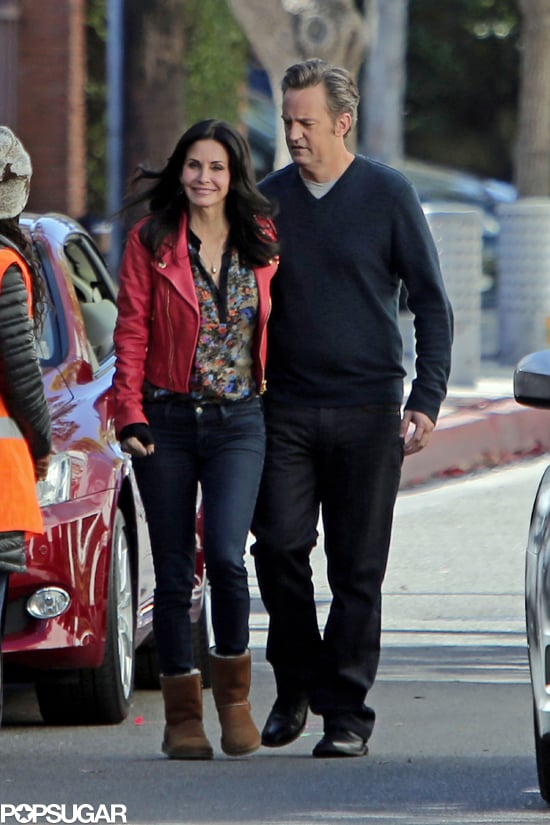 Courteney Cox and Matthew Perry had a mini Friends run-in on the set of Cougar Town in LA on Wednesday. TBS announced in November that Matthew would be appearing on the show for a guest stint. This isn't the first time that the onscreen couple have reunited since Friends went off the air in 2004 — Courteney made an appearance on Matthew's short-lived NBC show, Go On, and the two met up with Jennifer Aniston on The Ellen DeGeneres Show in May. Watch the clip below.
Cougar Town has been a hot spot for cameos from Friends stars. Lisa Kudrow appeared on the show during its first season, and Jennifer met up with her pal Courteney in the second season. Now all that the show is missing is an appearance from David Schwimmer and Matt LeBlanc!
Keep reading for more photos from the Friends reunion on Cougar Town.