Cressida Bonas Bio
Cressida Bonas Might Just Take Prince Harry Off the Market For Good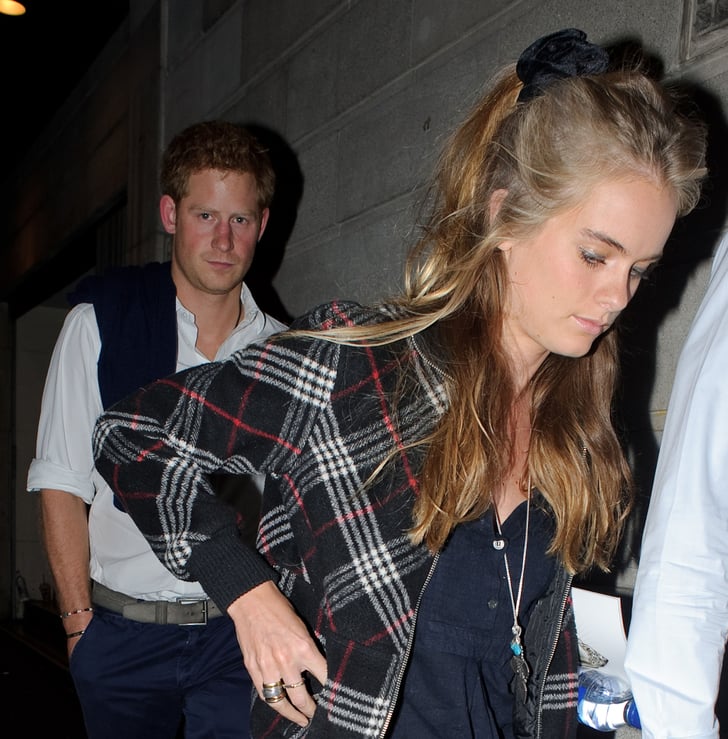 I have good news and bad news for all you Prince Harry lovers out there. Let's do the bad news first: the eligible bachelor prince may soon be off the marriage market for good, ending your irrational fantasy of becoming Kate Middleton's sister-in-law and raising redheaded royals. The good news: we might get another royal wedding next year, and who can forget how captivating Will and Kate's 2011 nuptials were?! "Cressy is going to marry Harry," is what a friend of Cressida Bonas told The Telegraph. The British paper is out with a new report claiming Prince Harry will wed next year.
Harry's girlfriend, Cressida, has been in the spotlight ever since the two were first linked last Summer, but how much do you know about the lucky lady? Called "Cressy" by her friends, the 24-year-old Brit made several stylish appearances this Summer, turning heads at the Glastonbury Festival (in overalls) and at a royal wedding. Just last week, she and Harry took in a James Blunt concert and a West End showing of The Book of Mormon, where Cressida was seen sporting a scrunchie of all things — does that mean they're coming back?
While Cressida's 24 years might seem young by today's standards, it is a relatively mature age for royal brides, at least compared to Harry's mom, Princess Diana, who was 19 when she wed Prince Charles. But if they are to marry so soon, it would deviate from Prince William and Kate's near decade-long courtship. Between that and her more daring fashion choices and bohemian family, Cressida differs from Kate in more than a few ways. Then again, William has always been the more serious brother, and it could be perfectly fitting that Harry's better half matches his fun-loving persona. Let's get to know the younger prince's plus one a bit more.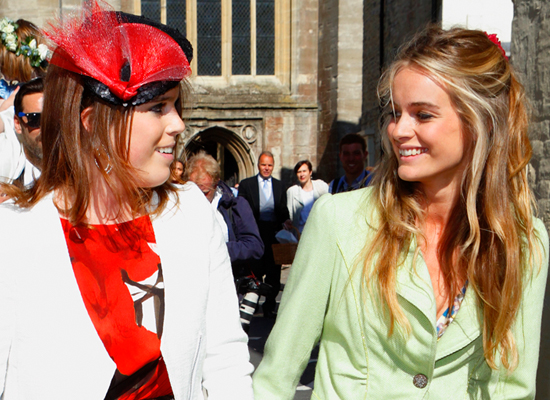 How she met Prince Harry: Cressida has been friends with Princess Eugenie (seen above) since birth, and reportedly, it was Harry's cousin who connected them. The couple was first spotted getting cozy at the premiere for The Dark Knight Rises in July 2012.
Her royal connections: Cressida's mother, Lady Mary-Gaye Curzon, is the daughter of the late Earl

Howe

, godson of Prince Harry's great-great-great-grandfather King Edward VII. Lady Mary-Gaye was also an It girl throughout the '60s and has been married four times.
Her sister's connection to Prince William: Kate might be one person who would rather Cressida not join the family. Cressida's half-sister Isabella Anstruther-Gough-Calthorpe (seen below with Cressida) was once romantically linked to Prince William — apparently he had an unrequited crush on her back in the day. In 2007, "sources" reported that Isabella was the one woman Kate "simply could not bear." Today, she is an actress who married Sam Branson, Sir Richard Branson's son, earlier this year. Both Princess Beatrice and Princess Eugenie attended the nuptials.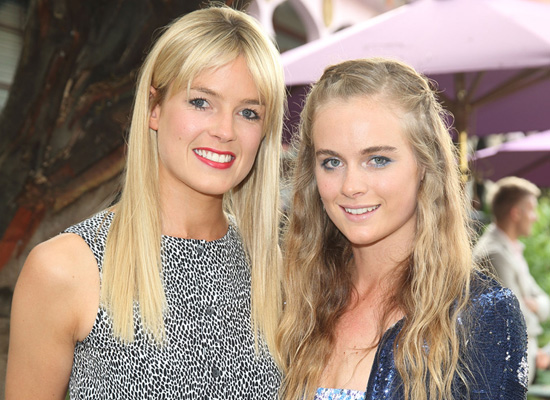 Keep reading for more fun facts!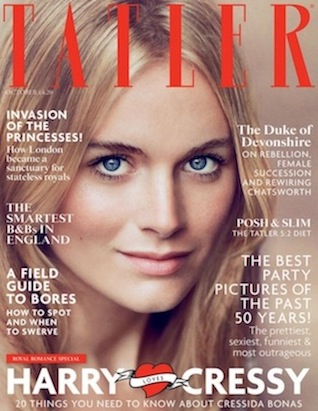 Her normal likes and dislikes: For its October issue, society magazine Tatler put Cressida on the cover and filled the pages with little-known facts. She likes to drink rum, loves The West Wing and "smelly" candles, hates Dirty Dancing, and says "cringe de la cringe!" when she's embarrassed.
Her passion for the arts: At the University of Leeds, Cressida studied dance, and she just completed studies in contemporary dance at Trinity Laban Conservatoire of Music and Dance in Greenwich, England. She also seems to be a music fan, since she recently made an appearance at the Glastonbury Festival and also joined Prince Harry at the London Mumford & Sons concert.
The couple's cute getaway: Prince Harry and Cressida are rarely photographed together, typically arriving and leaving events separately. In February, though, the couple was pictured together on a Switzerland ski trip. While they were in Verbier, apparently to celebrate the birthday of Harry's uncle Prince Andrew, the two spent time with Princess Eugenie and stopped by a local club.
— Additional reporting by Laura Marie Meyers