Cressida Bonas Walking in London
Why Wasn't Prince Harry's Girlfriend at George's Christening?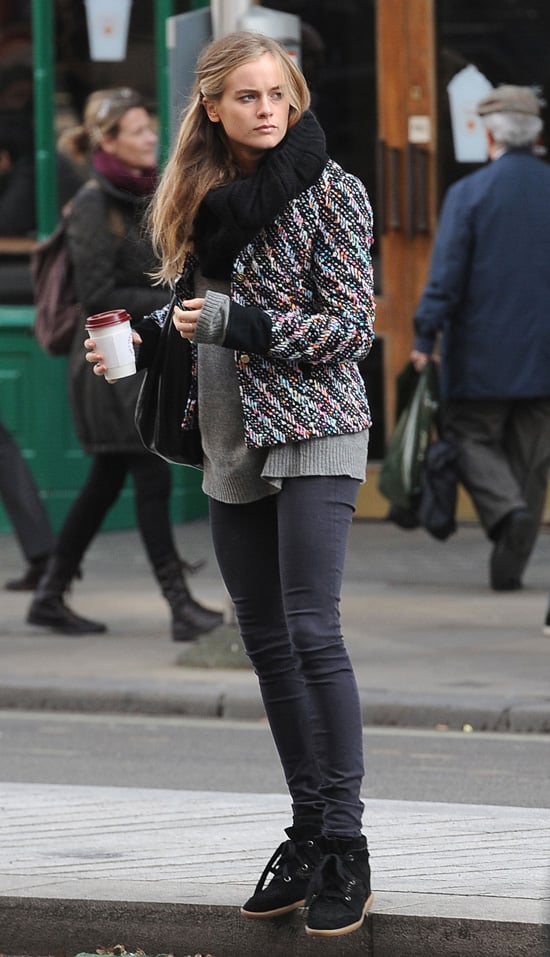 It looks like Prince Harry isn't the only guy who can get charmed by Cressida Bonas. The young royal's girlfriend met up with a group of male friends on the streets of London today while she was out on a morning coffee run. Cressida popped up just as Kensington Palace announced that Prince Harry will take part in the Walking With the Wounded South Pole Allied Challenge next month despite breaking his toe. "He's broken his toe, but he will still be taking part in the South Pole Challenge," an official said, adding, "It's still very much on." Harry will join three teams of injured veterans as they make a 208-mile trek to the geographical South Pole. The group will travel to Cape Town, South Africa, next month to undergo final training and endurance tests, and they hope to reach the South Pole by Dec. 17.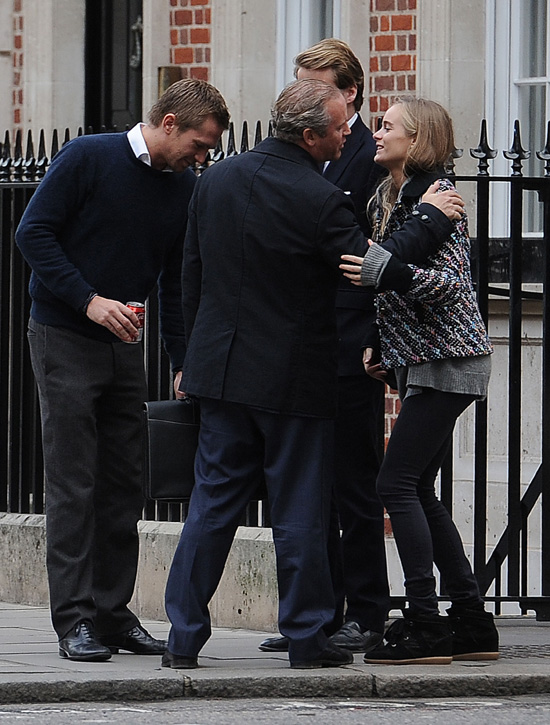 Last week was a big one for the royal family, as Kate Middleton and Prince William gave Prince George a royal christening in London on Wednesday. While there were rumors that Cressida would be attending the event as Harry's plus-one, those reports were quickly squashed when the blond beauty didn't attend the very private affair. Indeed, the guest list was strictly limited to close family and friends, and neither of Kate's siblings brought their significant others to the event.