Criss Pronounces His Love For Cameron, aka Trouble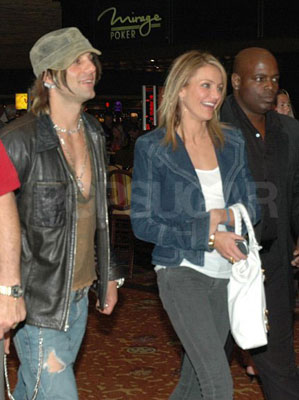 Just when I thought we had seen and heard the last of the Cameron Diaz/Criss Angel Celebrity Couple MindFreak (seriously), Criss goes and makes an awkward public love pronouncement. This morning, as Criss Angel escaped from his latest stunt -- something with cement and a box raised above Times Square, I try not to pay too much attention -- he had this to say:
"I'd like to dedicate this escape to my girl 'Trouble,' a.k.a. Cameron. I love you baby. Have a safe trip to Europe for your Shrek tour."
Oh man, the L-Bomb and cutesy nicknames for Cameron?!? I wonder how Miss Trouble herself feels about his making things so public?