Critics Choice Awards Photos Red Carpet and Show 2010-01-16 12:08:43
Critics' Choice Awards Make Friday Fun and Glamorous in LA
One of the busiest weekends of award season got underway last night with the star-studded Critics' Choice event. Diane Kruger and Marion Cotillard were both among Fab's best dressed in their light hues while Anna Kendrick and Sandra Bullock were stunning in black Ellie Saab and Alberta Ferretti respectively. Weigh in on all the night's fashion and beauty with Fab and Bella's love it or hate it polls. While the actors and actresses posed down below, Nick Jonas and The Administration played from the Hollywood Palladium's roof. Everyone was eager to gush about their competition at the awards, though Josh Duhamel might have been a little disappointed to find out the person he was most excited to see — which he joked to us was "Robert Pattinson!" — wasn't among the guests. The whole evening was abuzz with the season's excitement as every winner seems to predict what's to come from the future shows.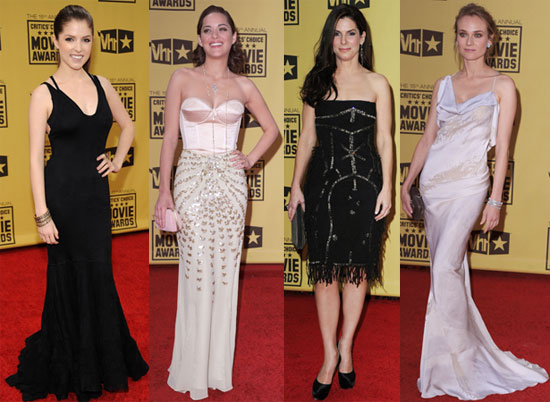 The show itself was fun and sweet including a heartfelt tribute to John Hughes complete with Amy Poehler and John Krasinski dressed up as classic Pretty in Pink characters. There were, of course, some serious moments as well as actors like Tobey Maguire spoke about what everyone can do to help the situation in Haiti. Meryl Streep and Sandra Bullock shared the title of Best Actress, and after Sandra planted a kiss on Meryl on stage, the two came back to the press room where they gushed about each other. Sandra declined to answer what she has donated to Haiti,though the news of the generous $1 million to Doctors Without Borders came out anyway. The cast of The Hangover also kept the audience laughing, while Jeff Bridges and Kevin Bacon both melted our hearts by gushing about their wives. The night's big champion was The Hurt Locker — check out all the winners here. Most of you are excited for all the fashion at all the shows, but there's also still time to fill out your Golden Globes Ballot before tomorrow!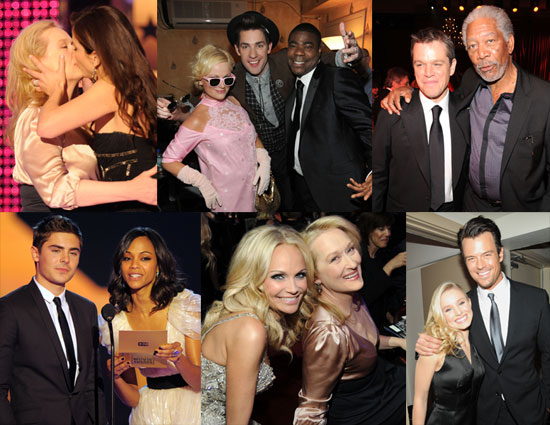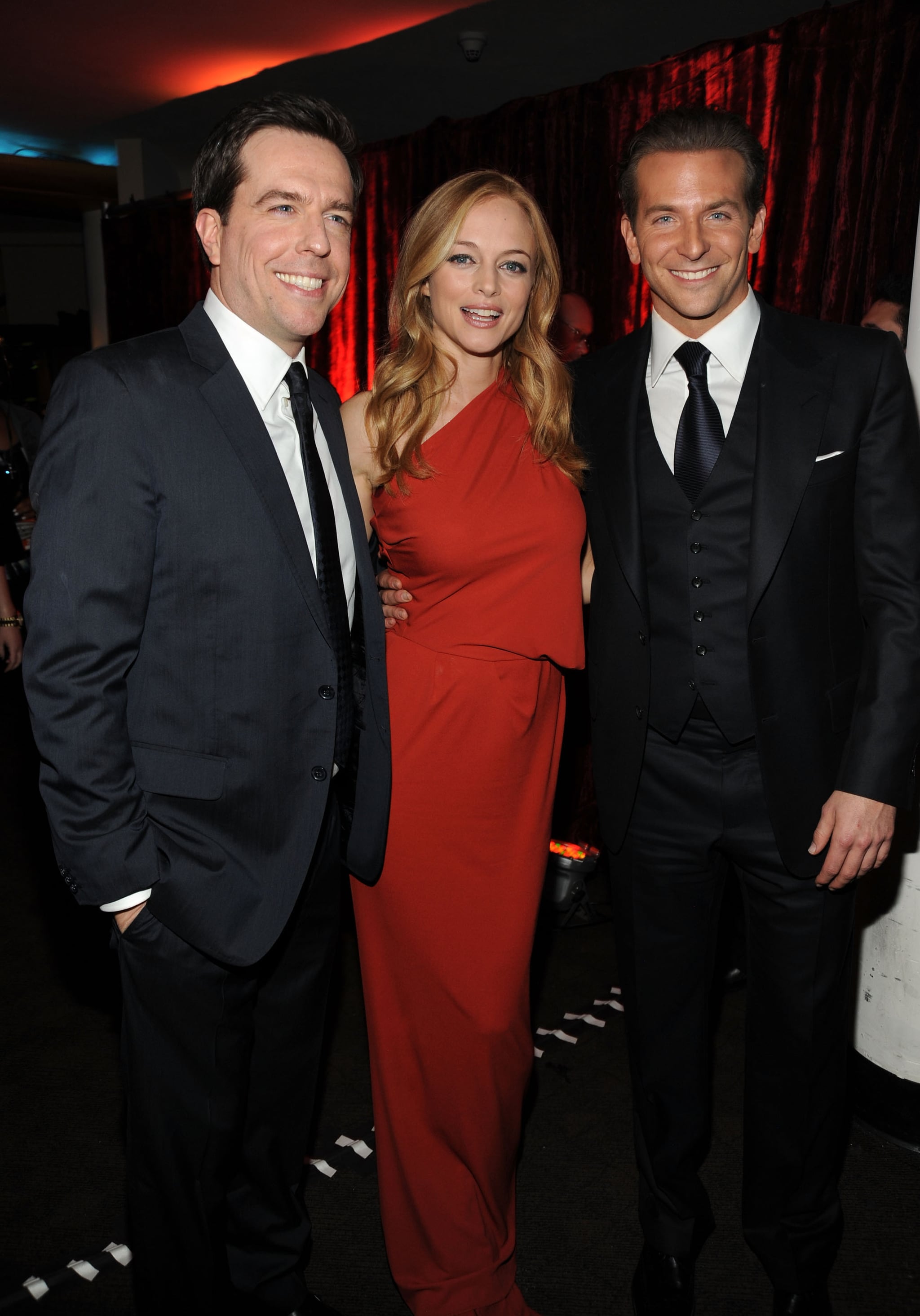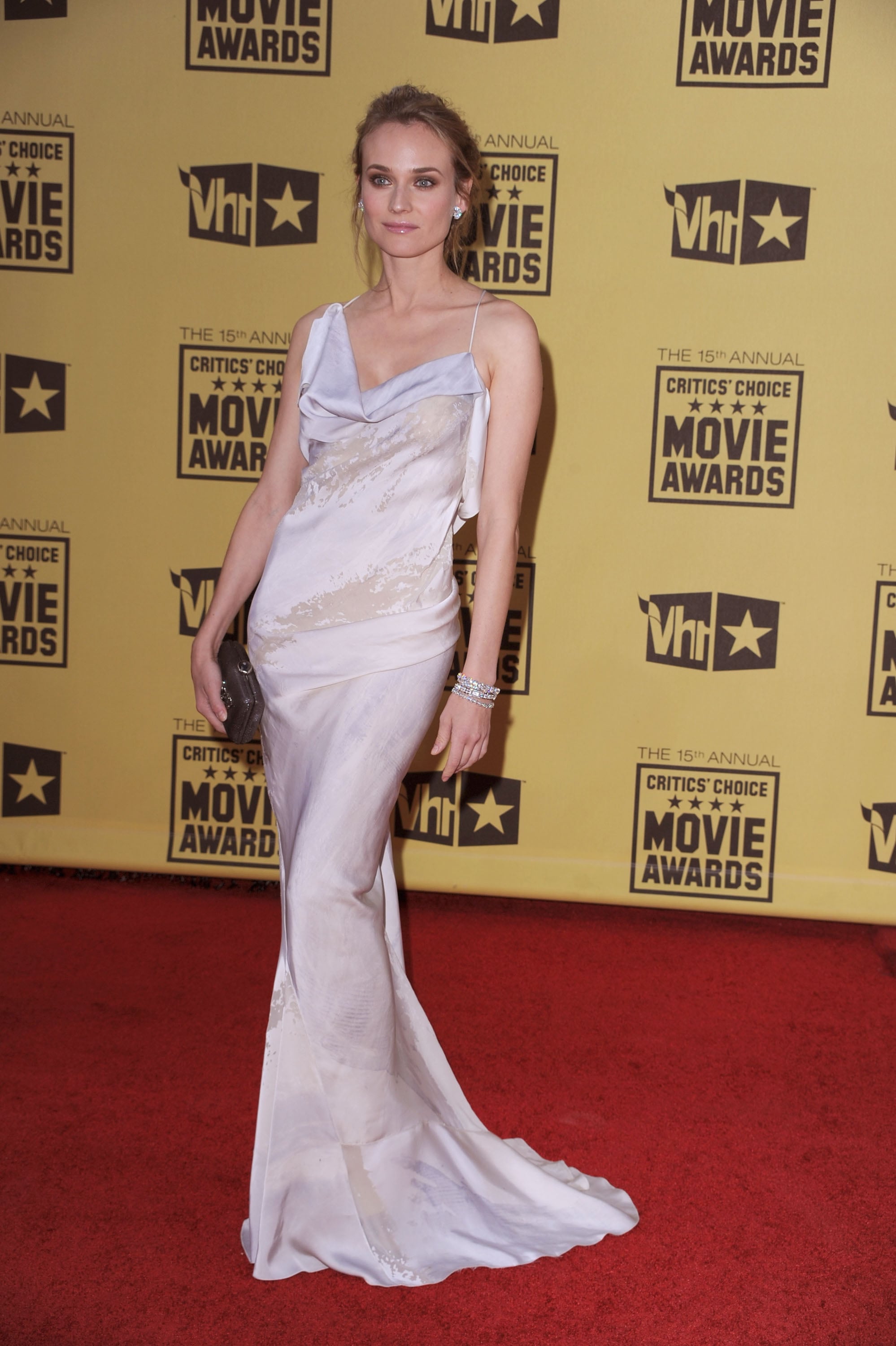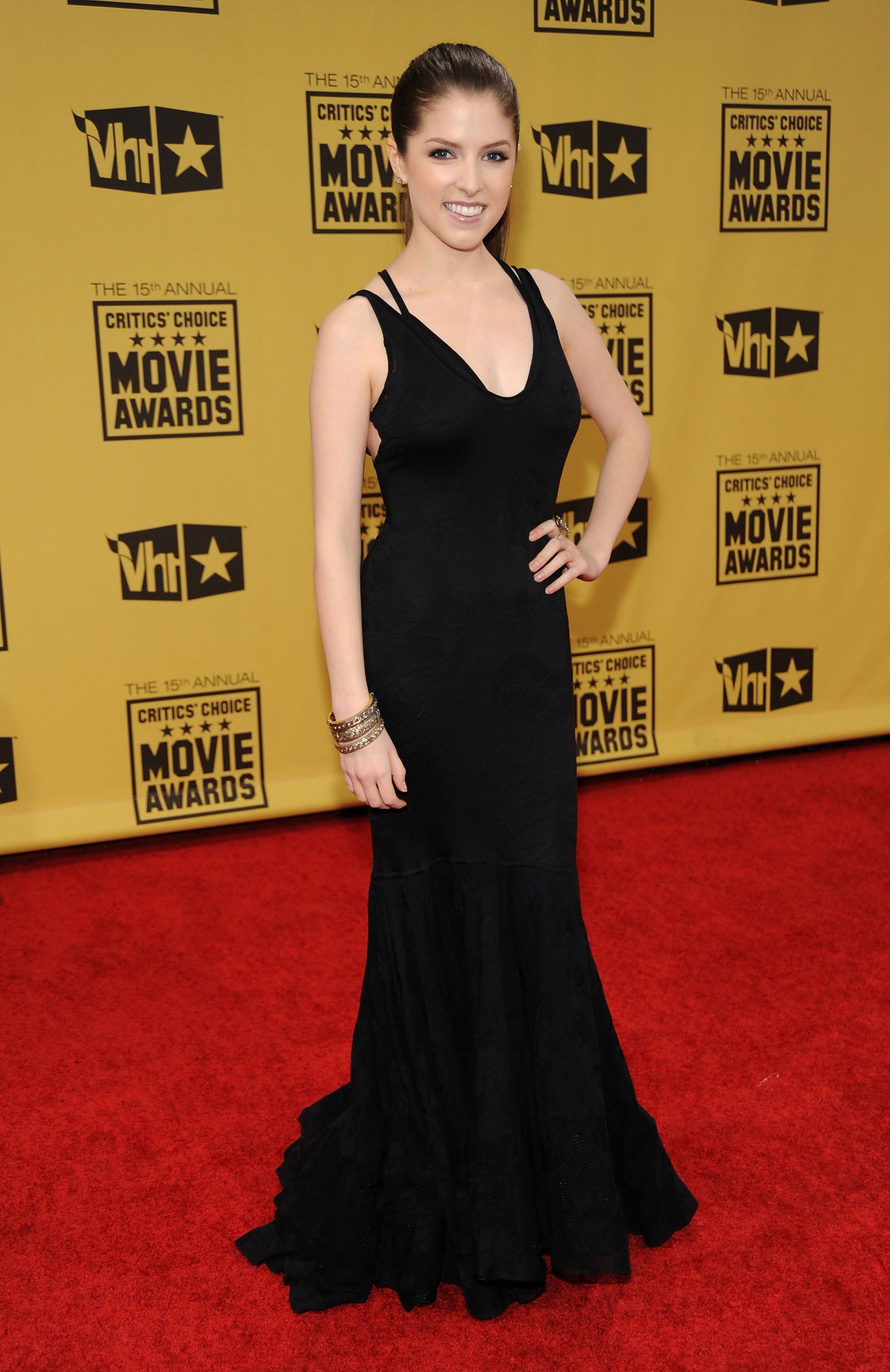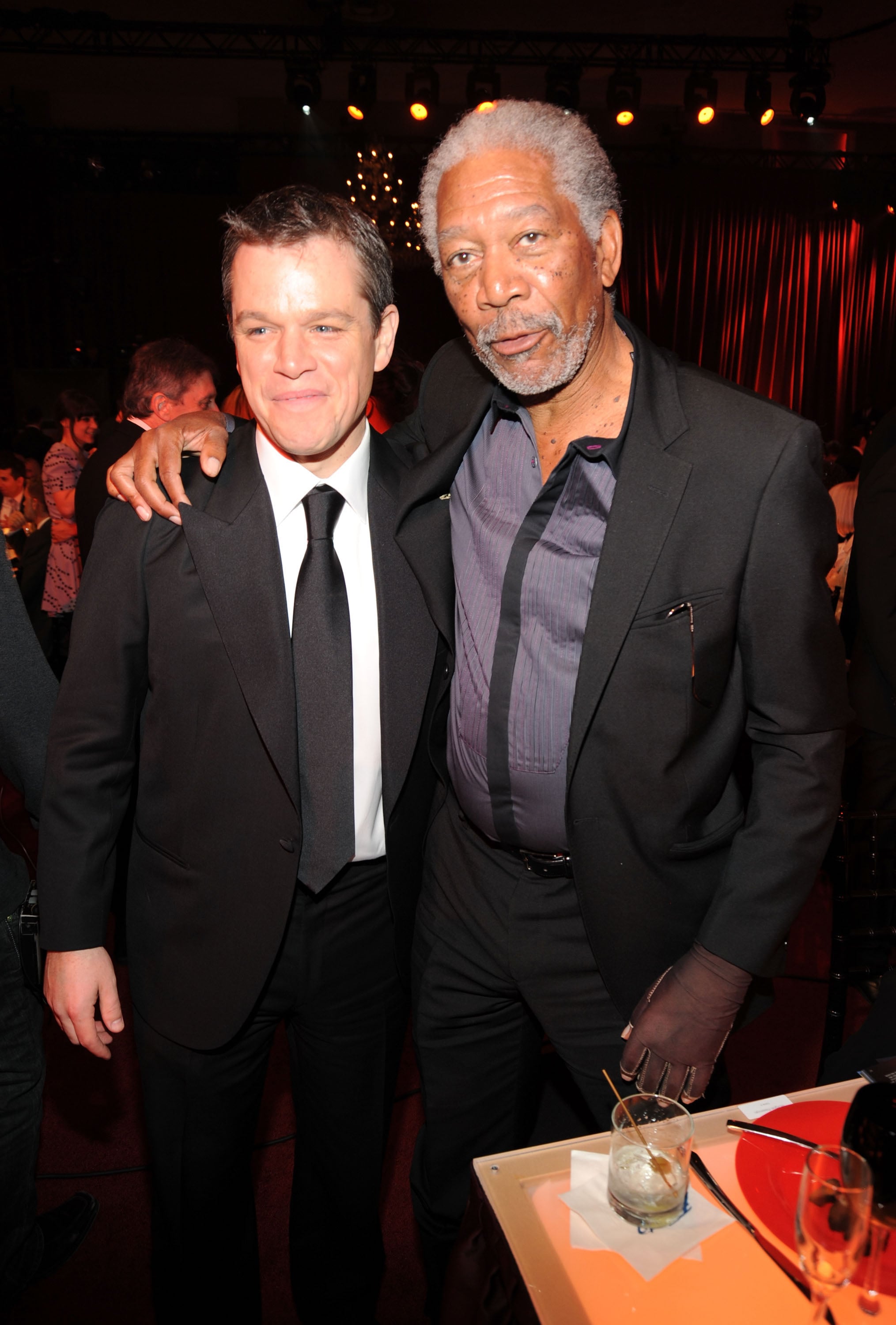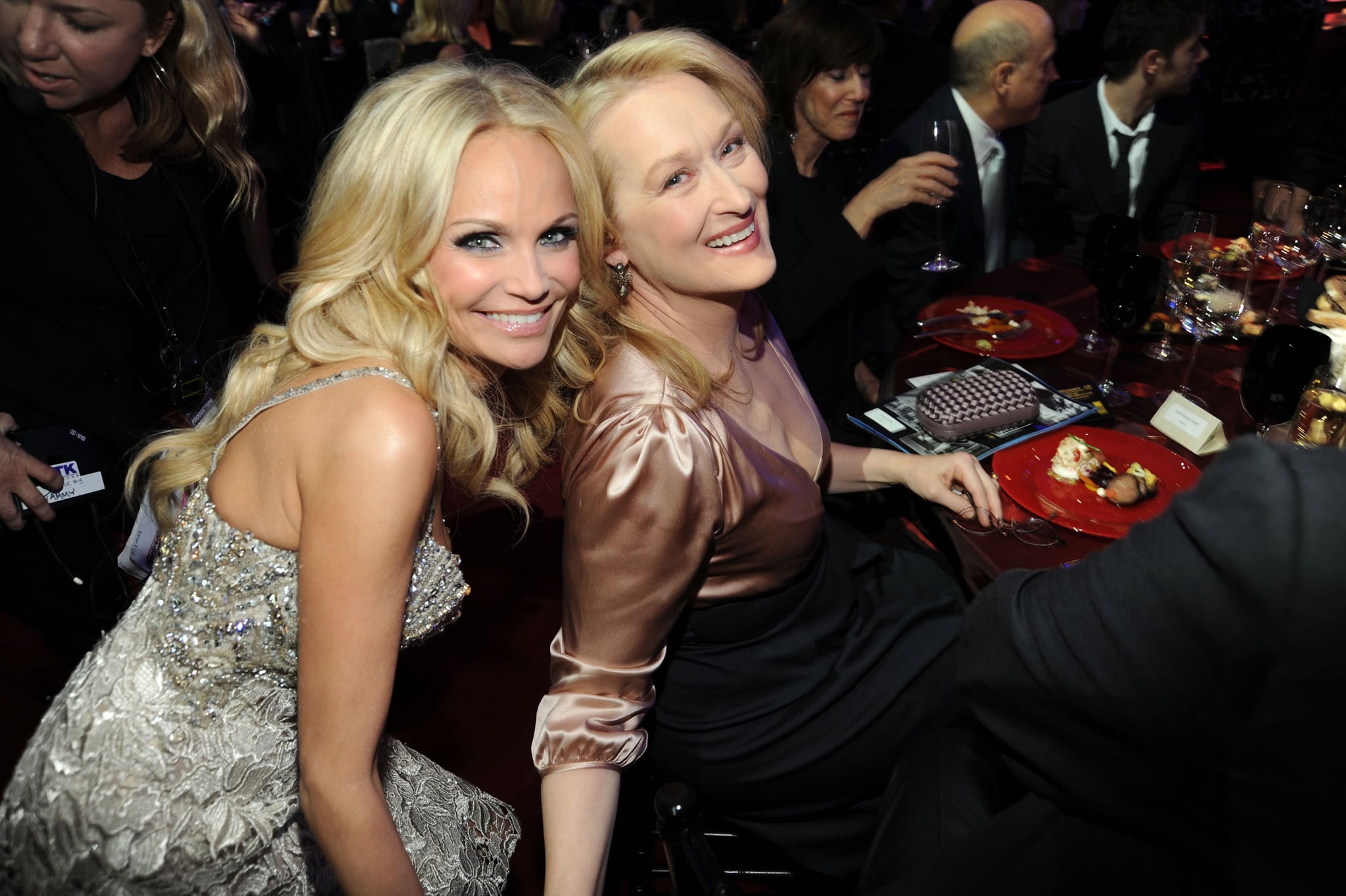 LOTS more photos from the show so
.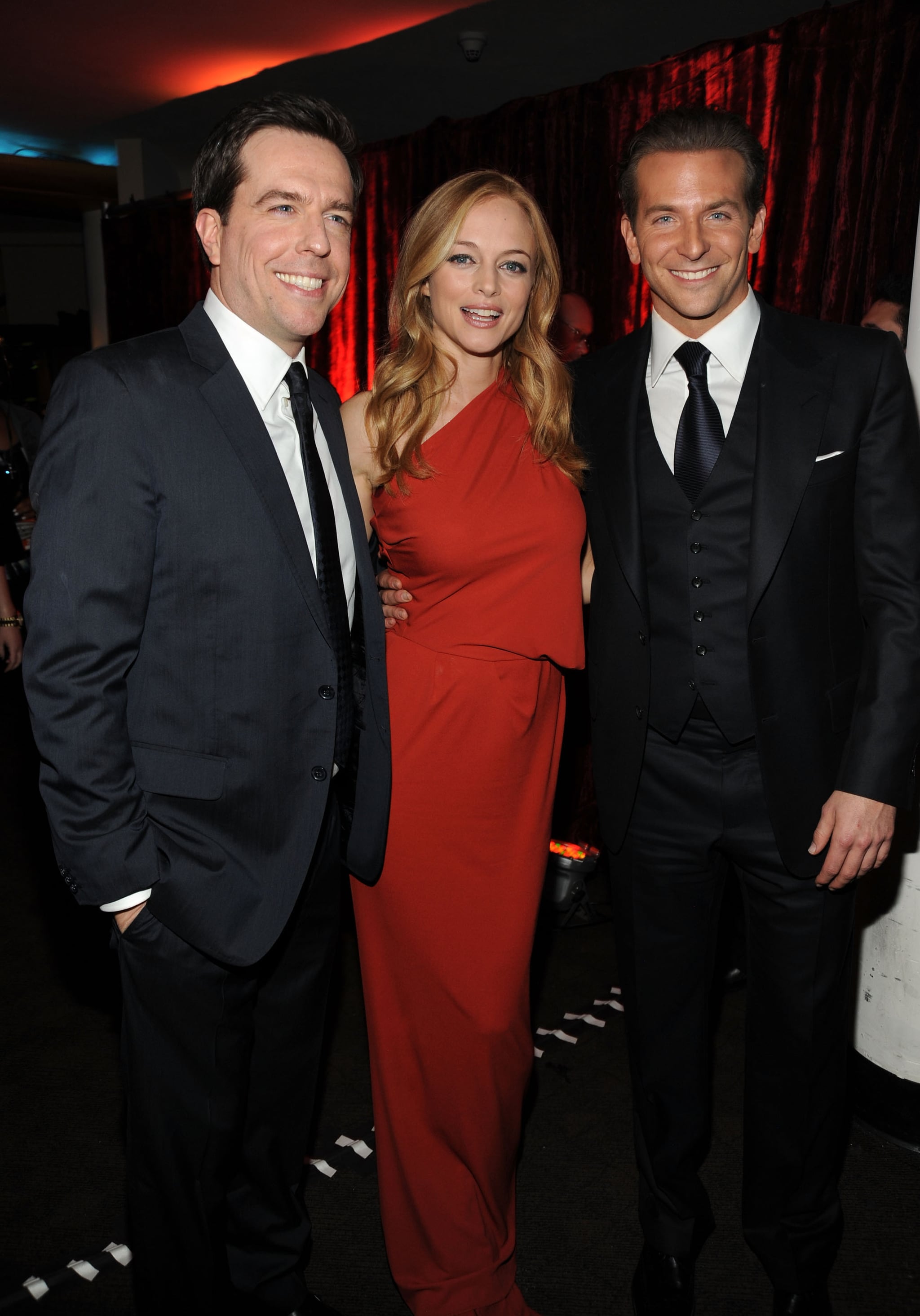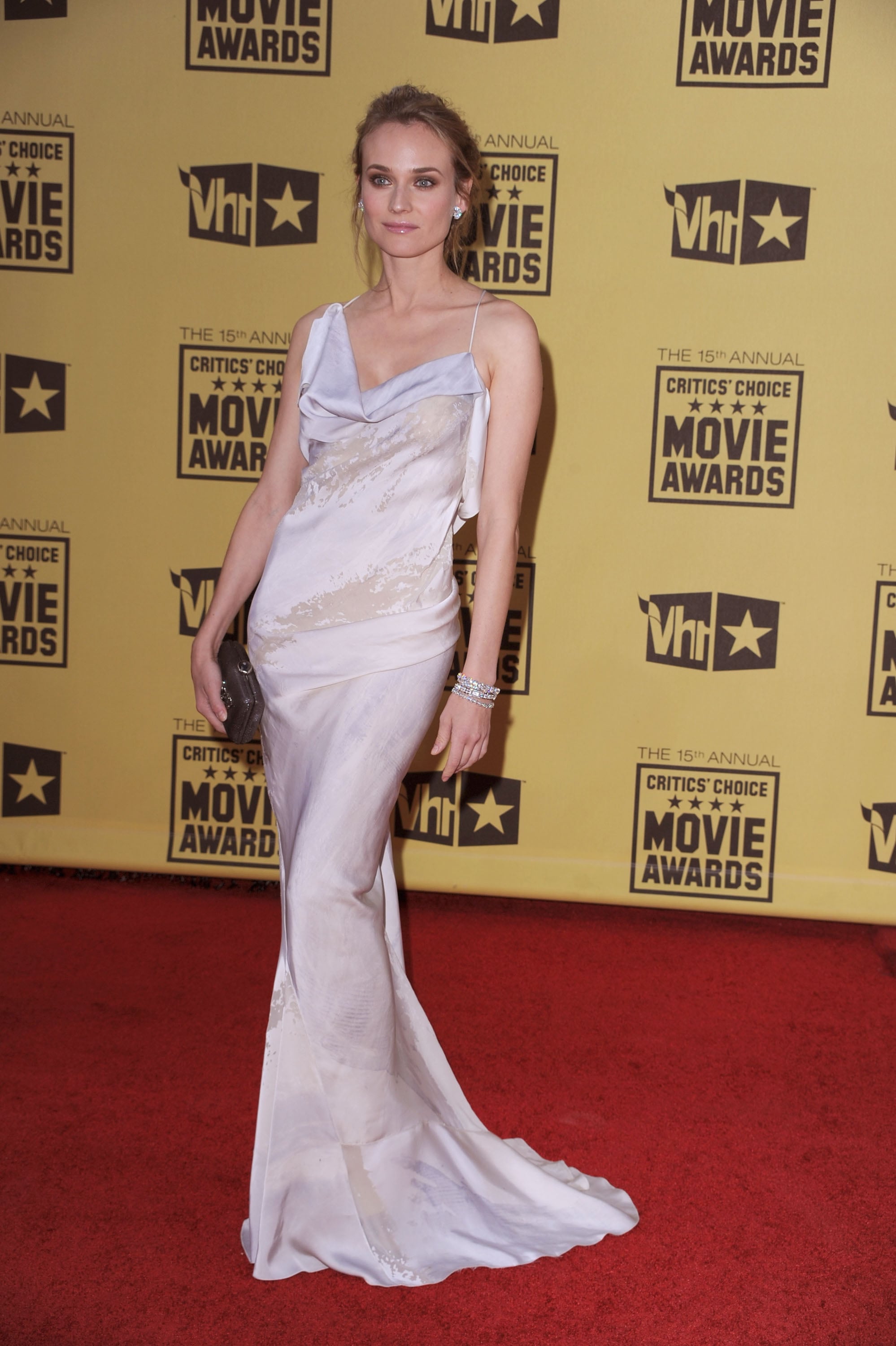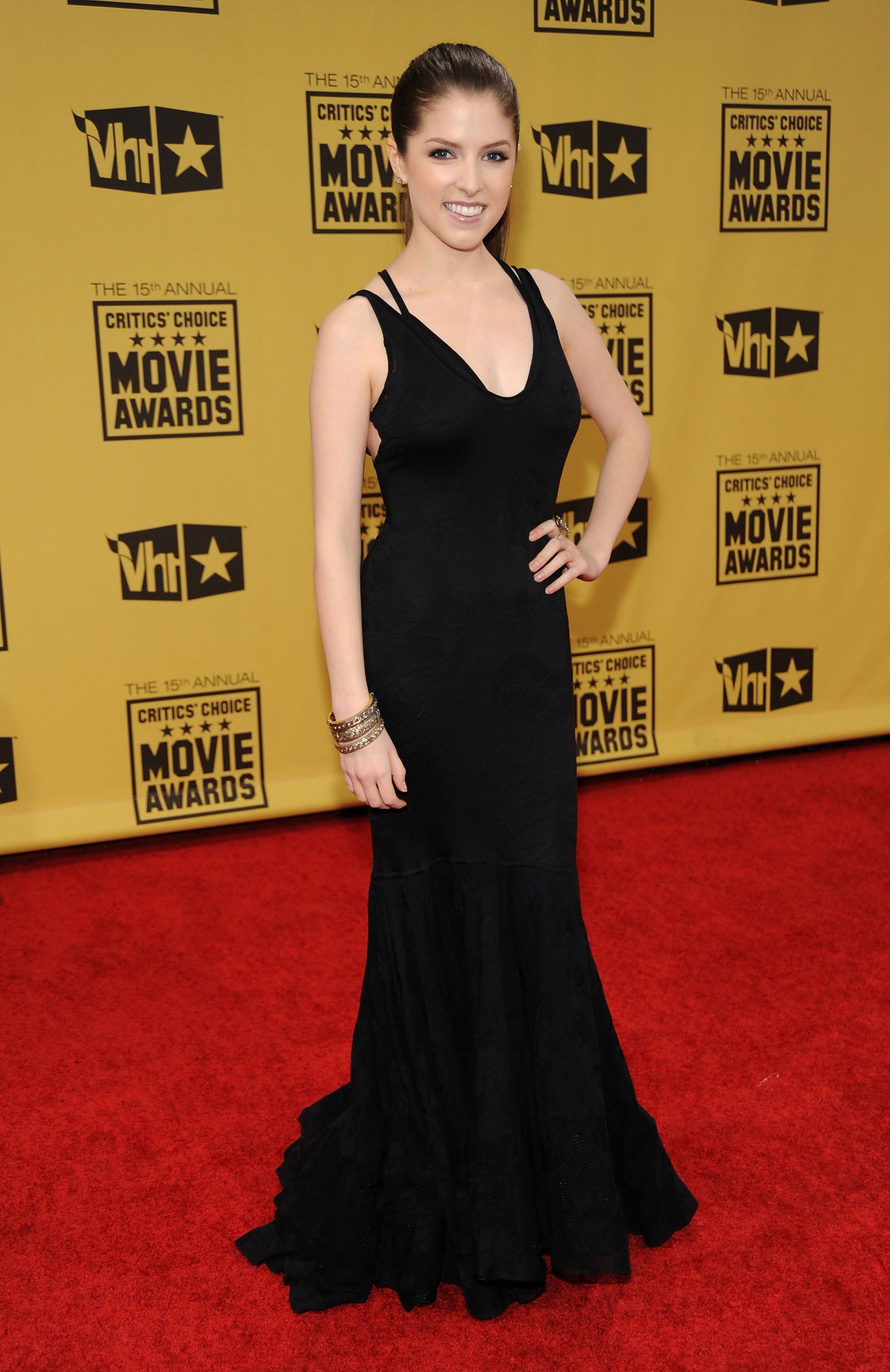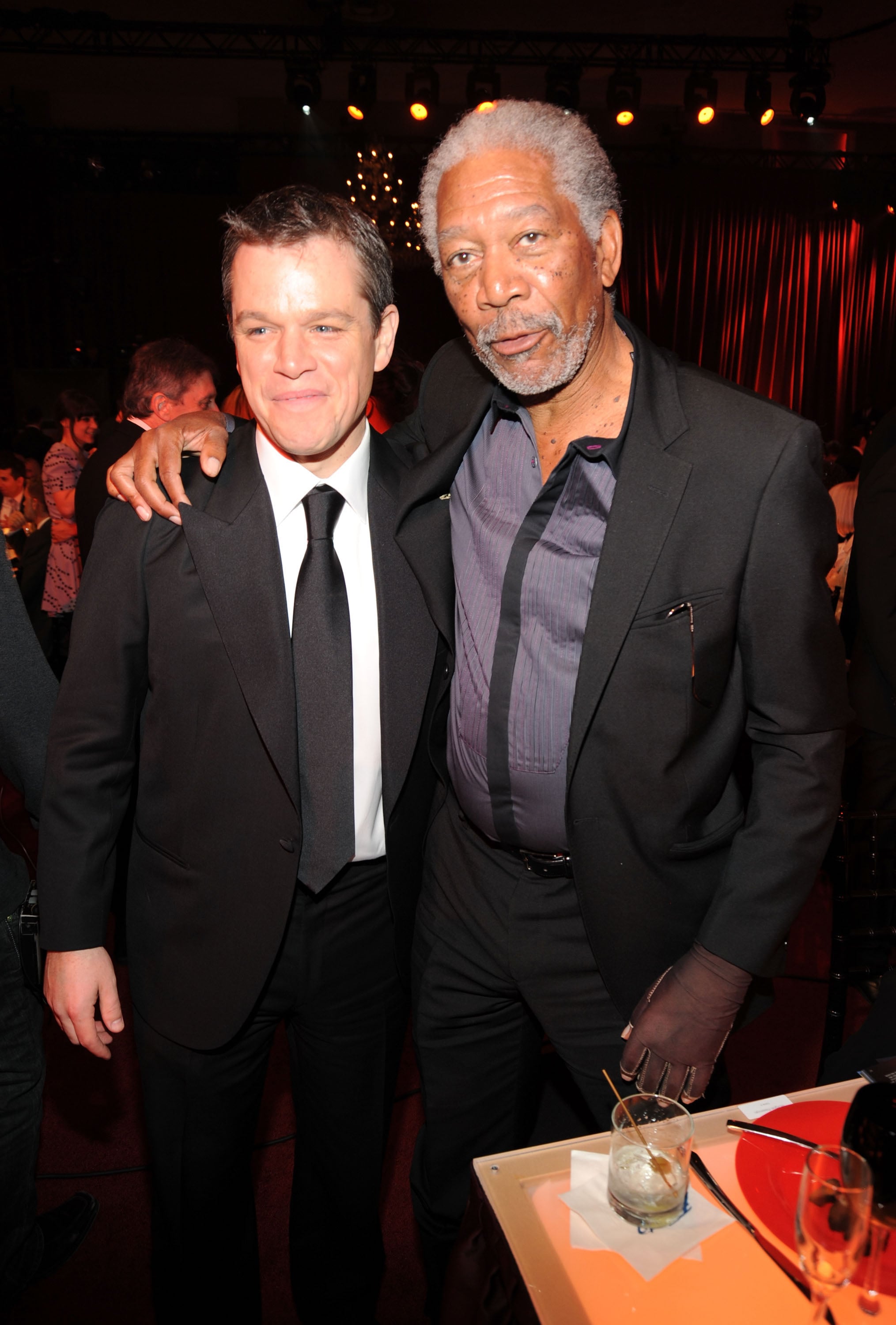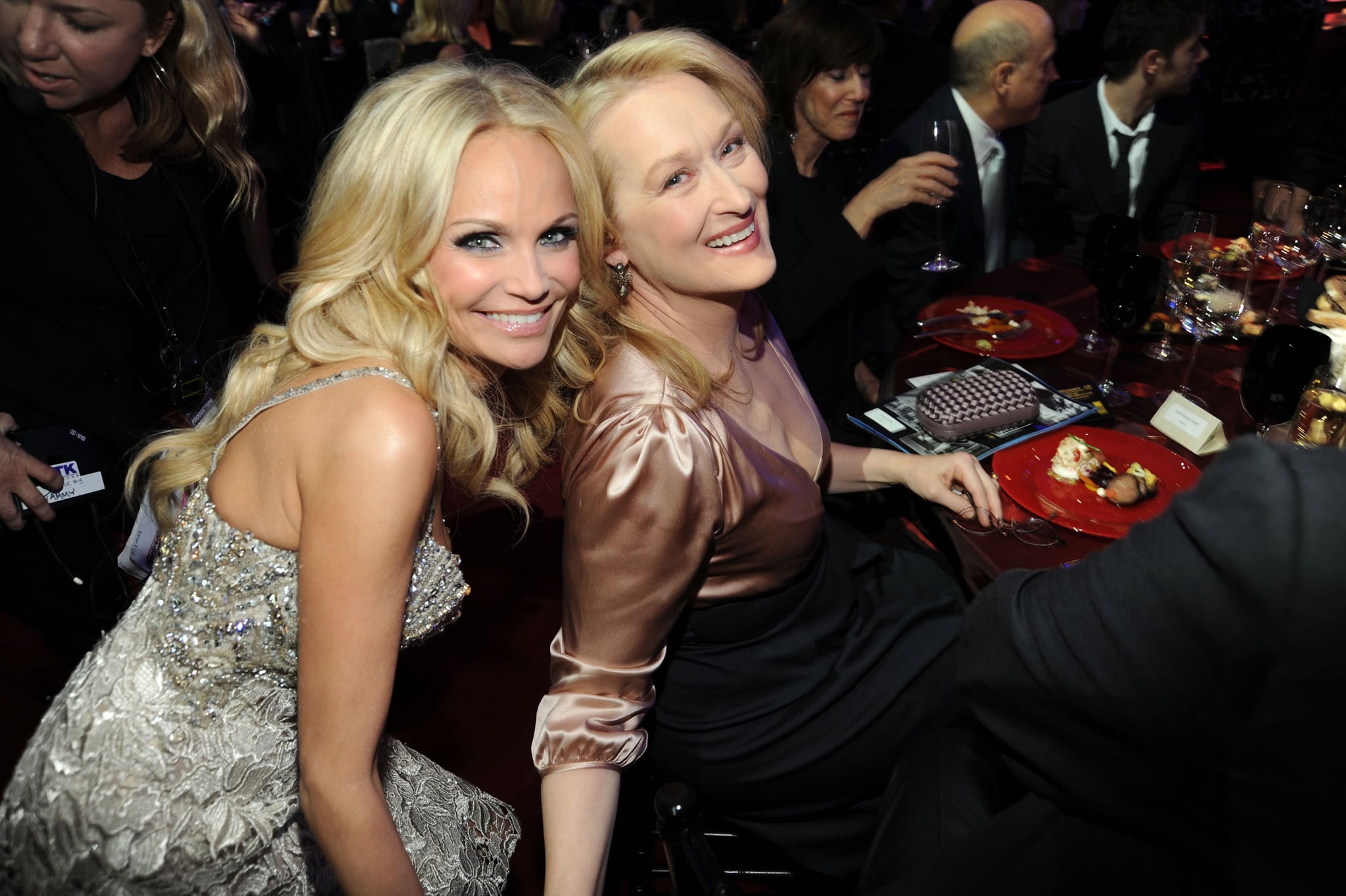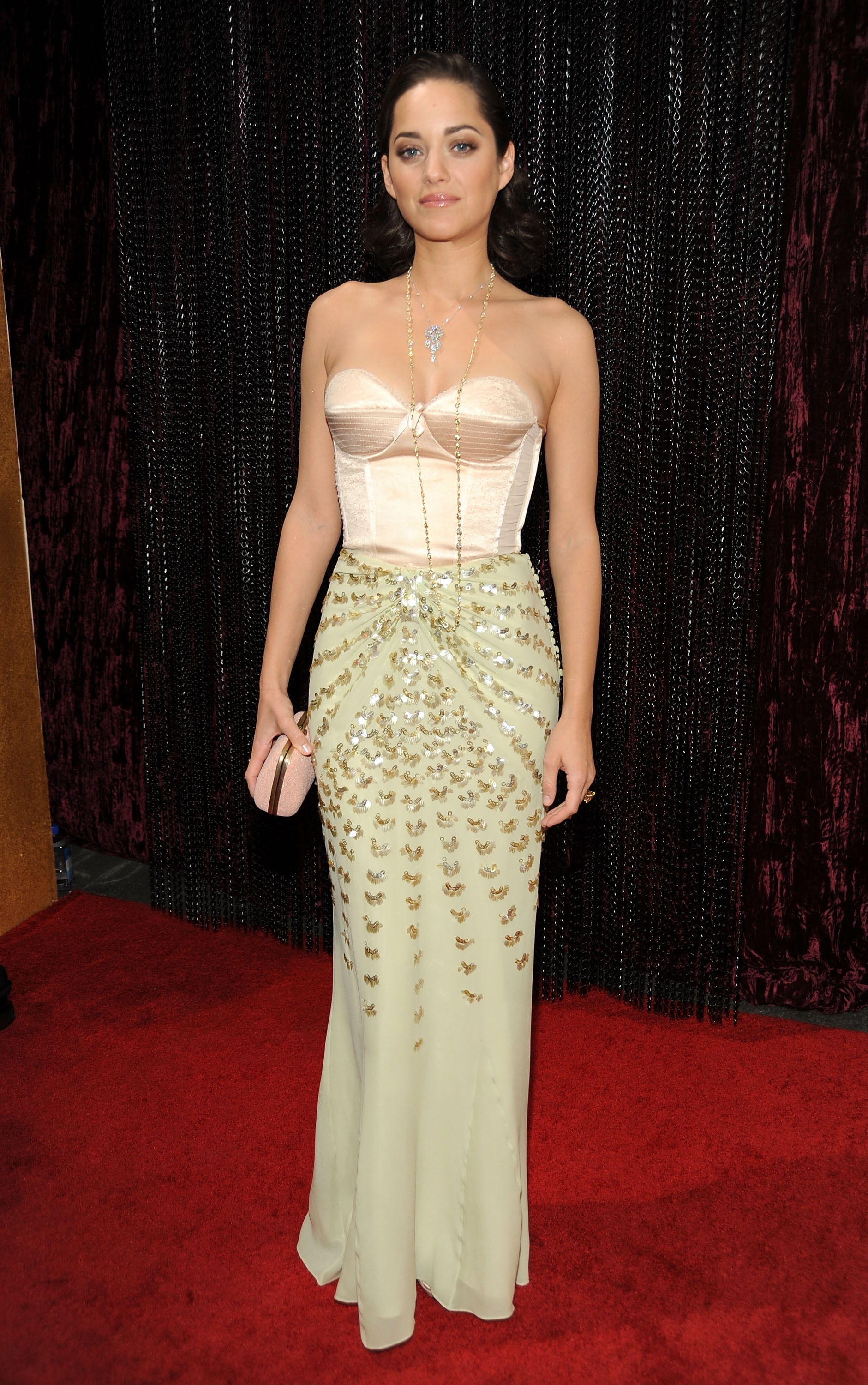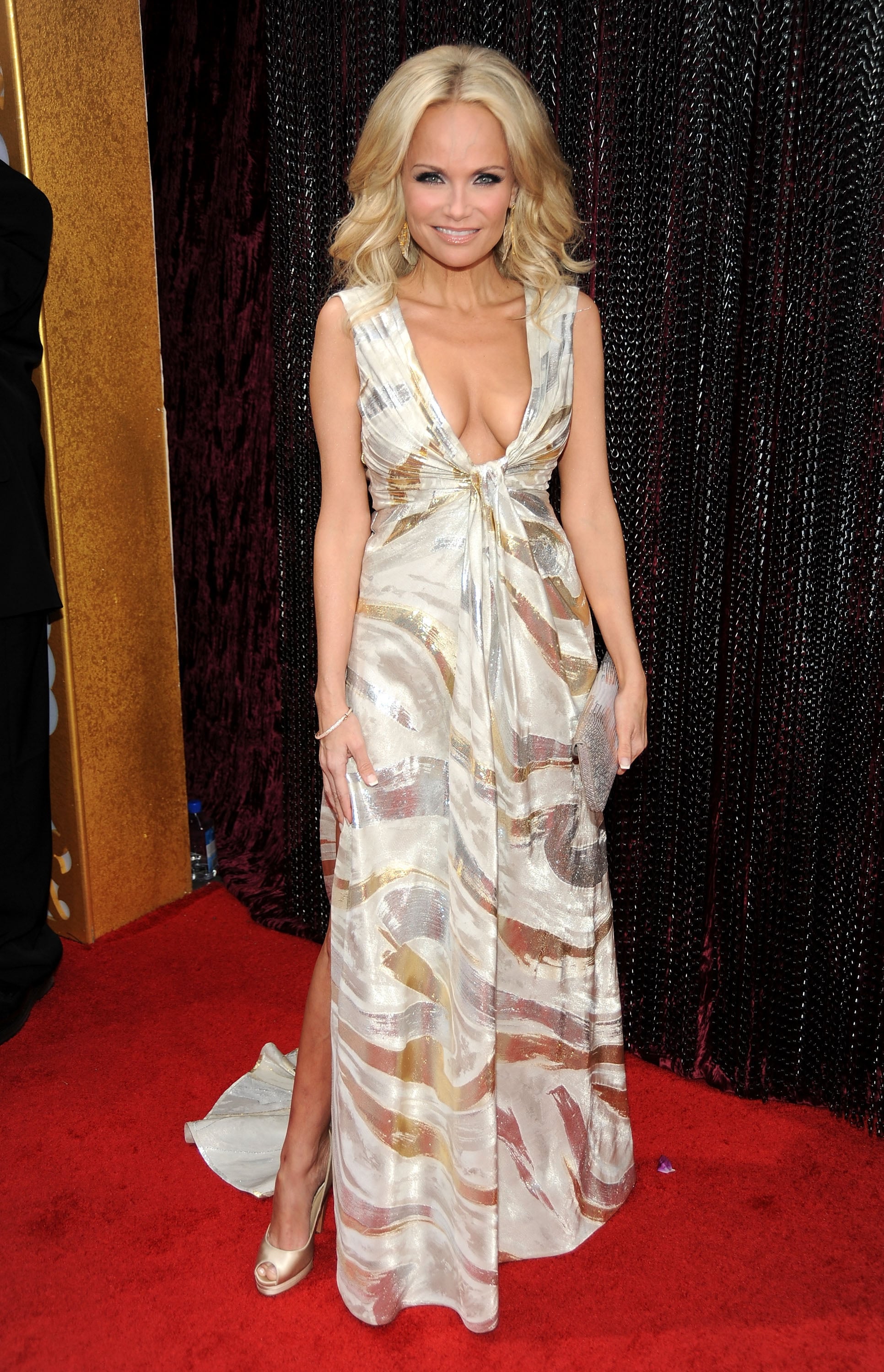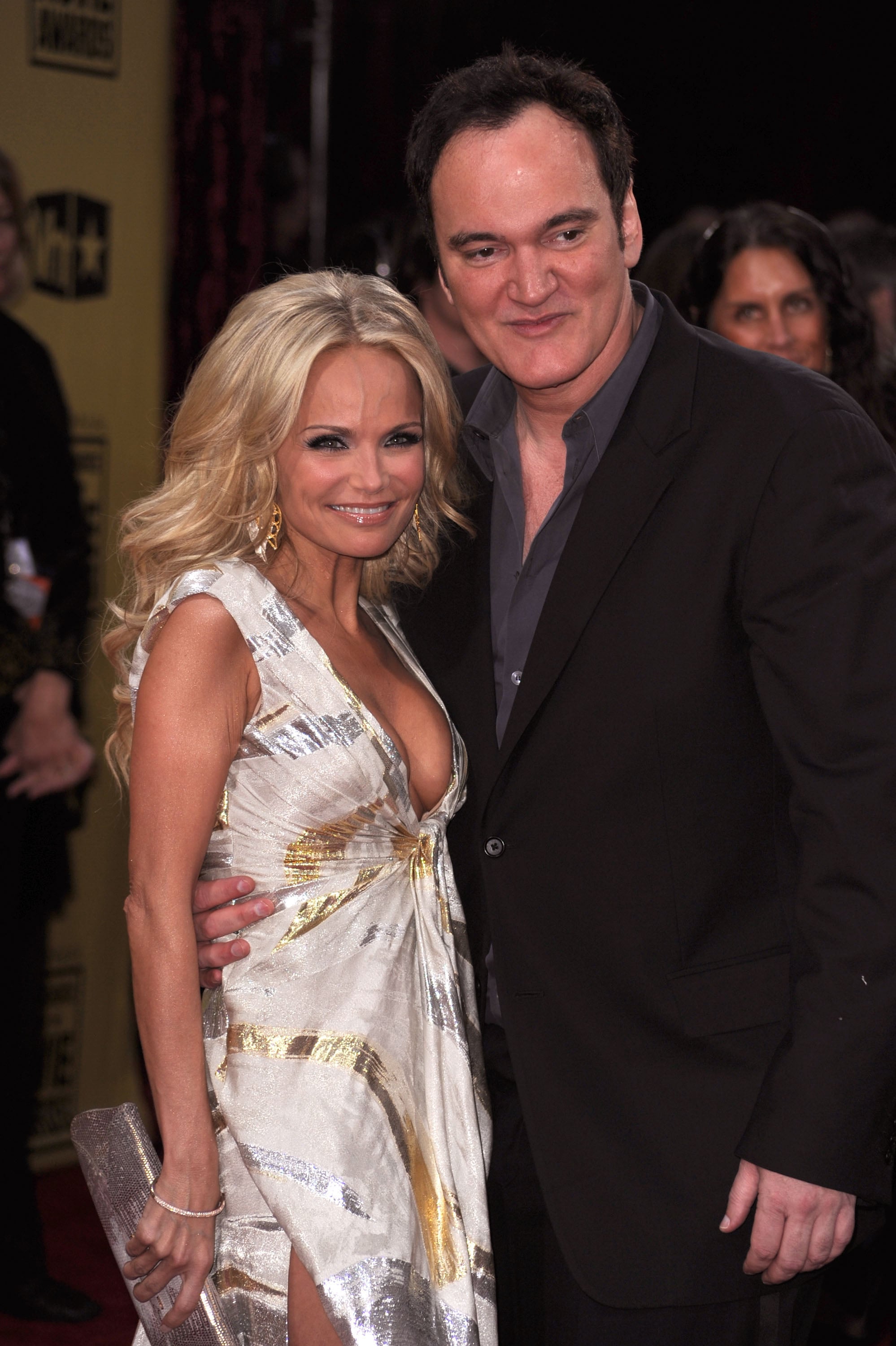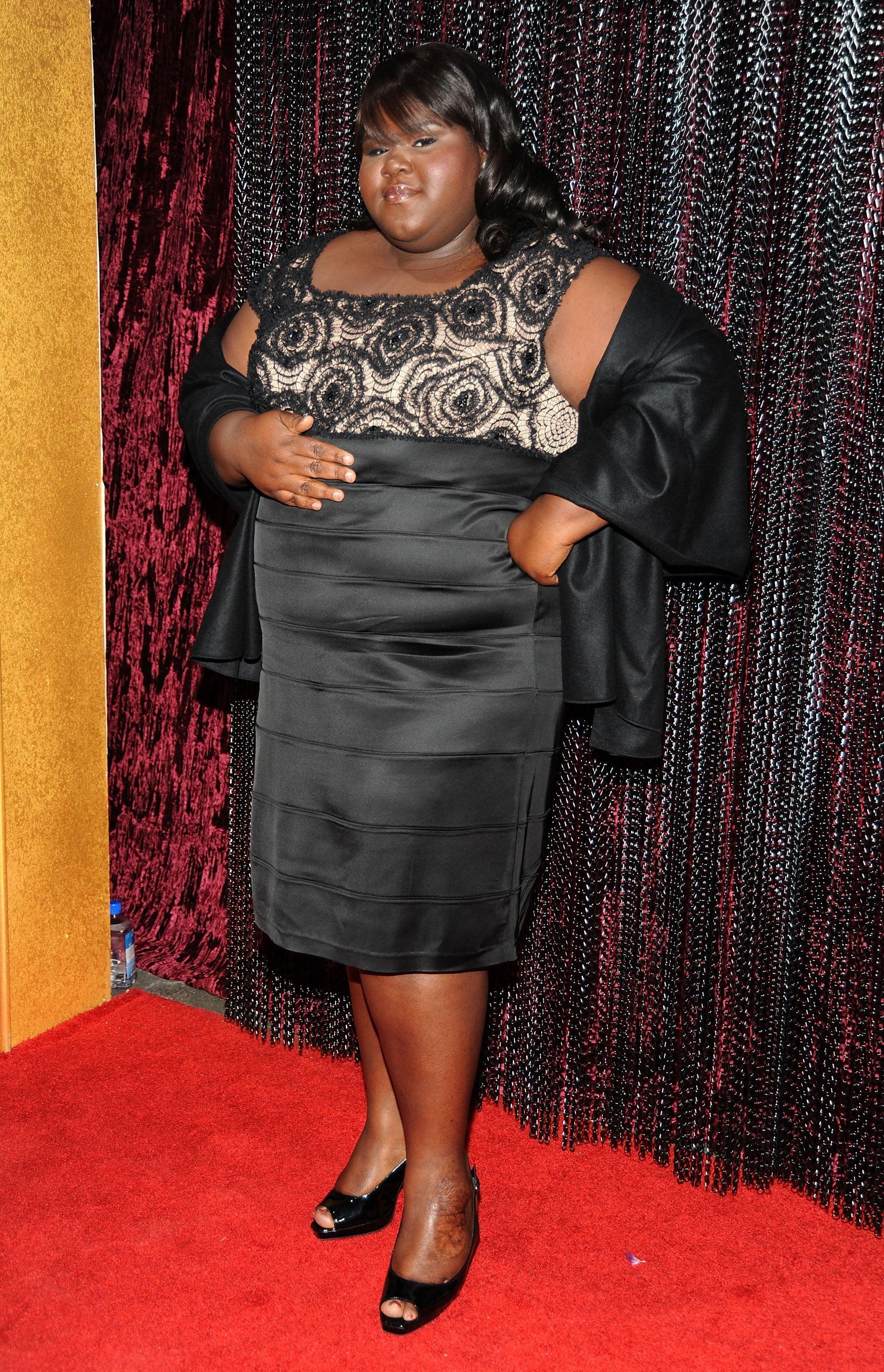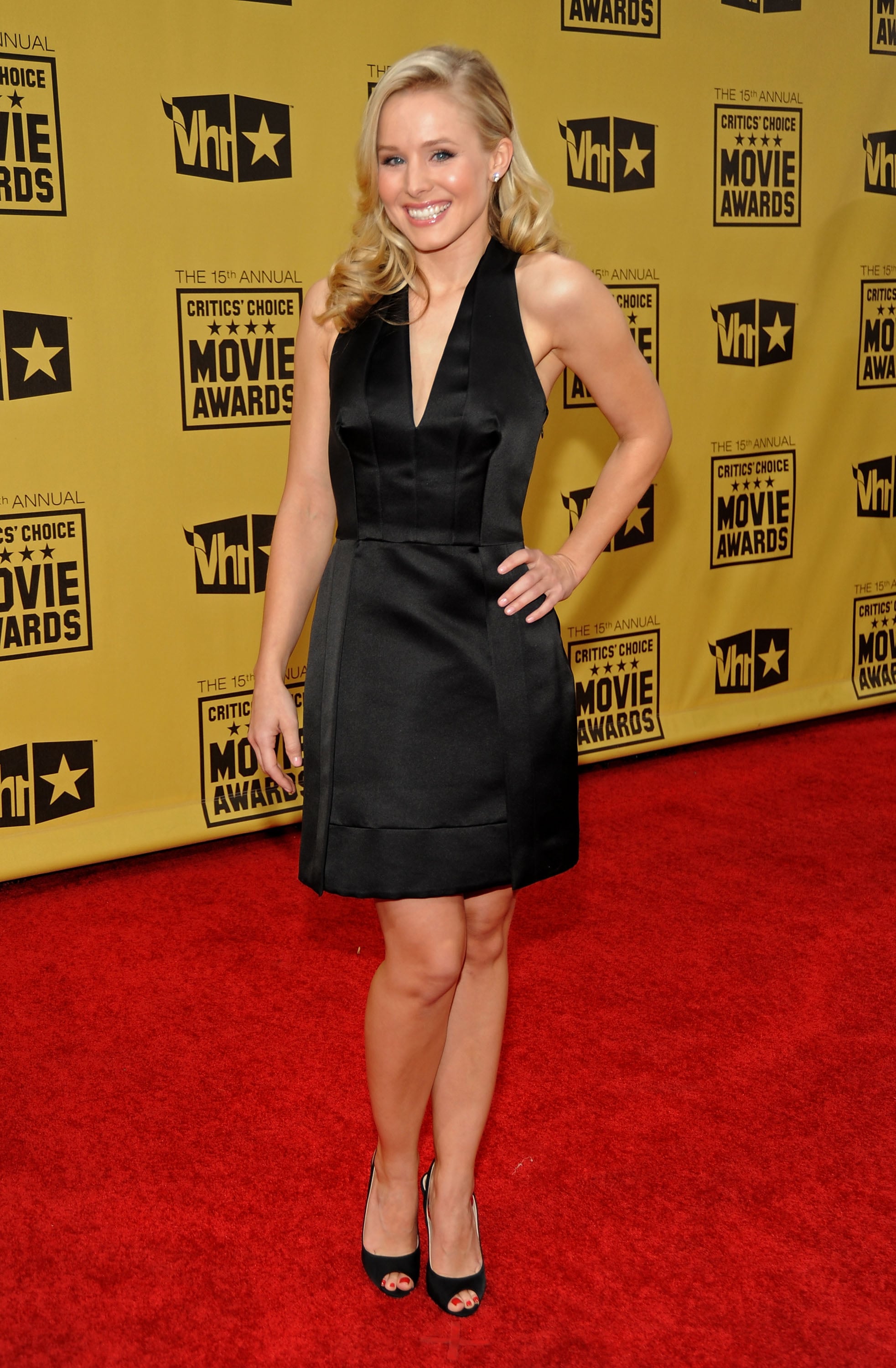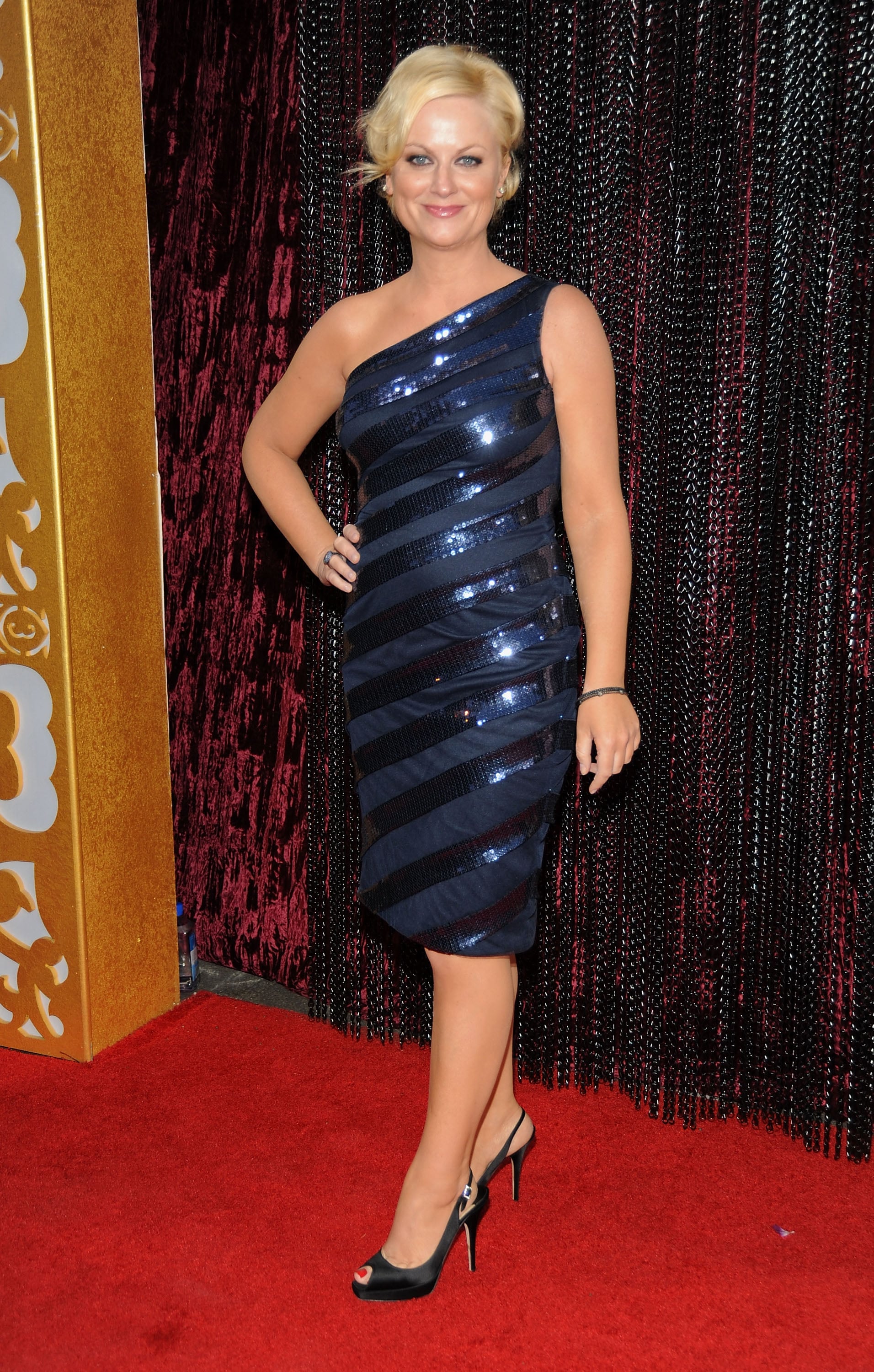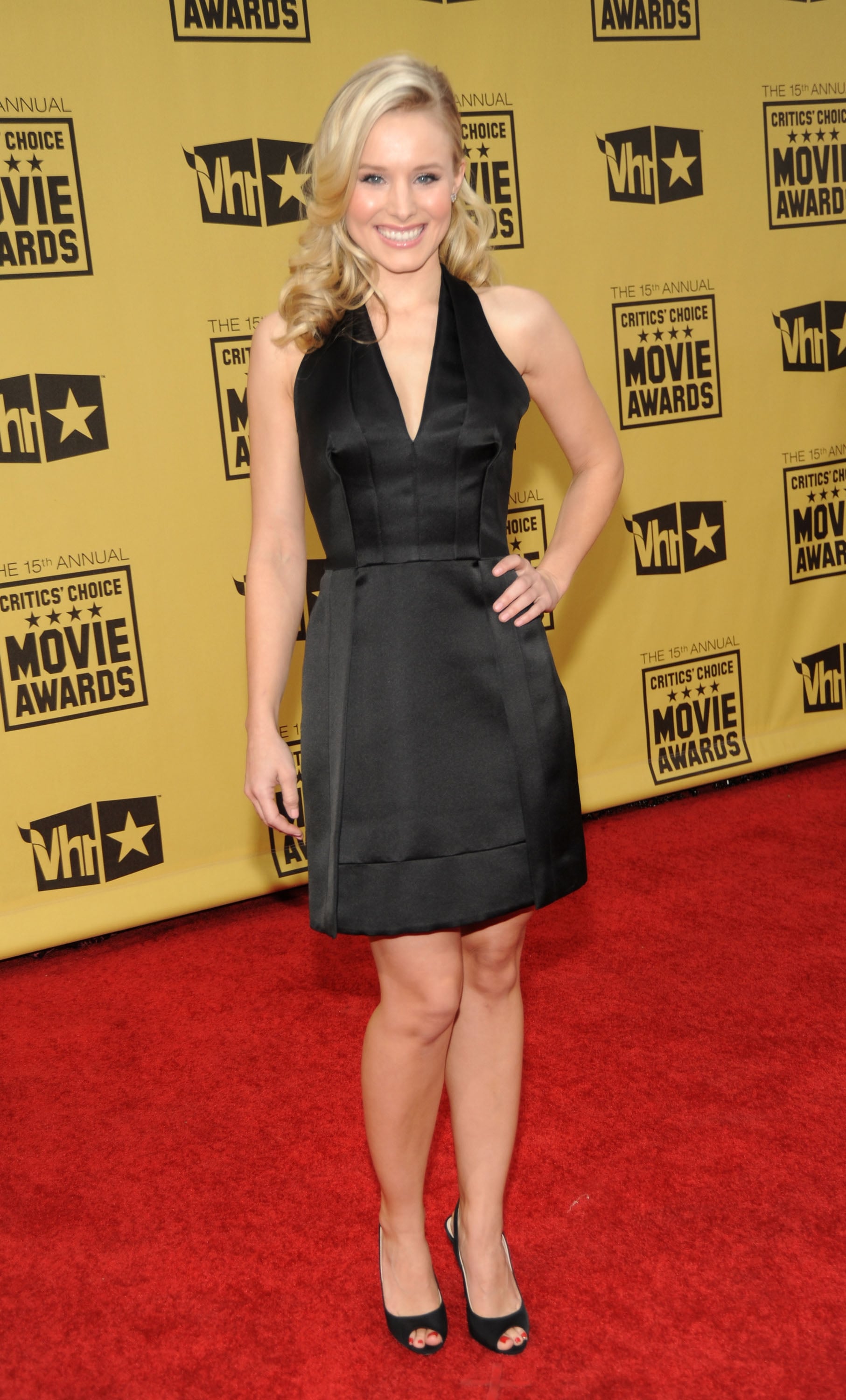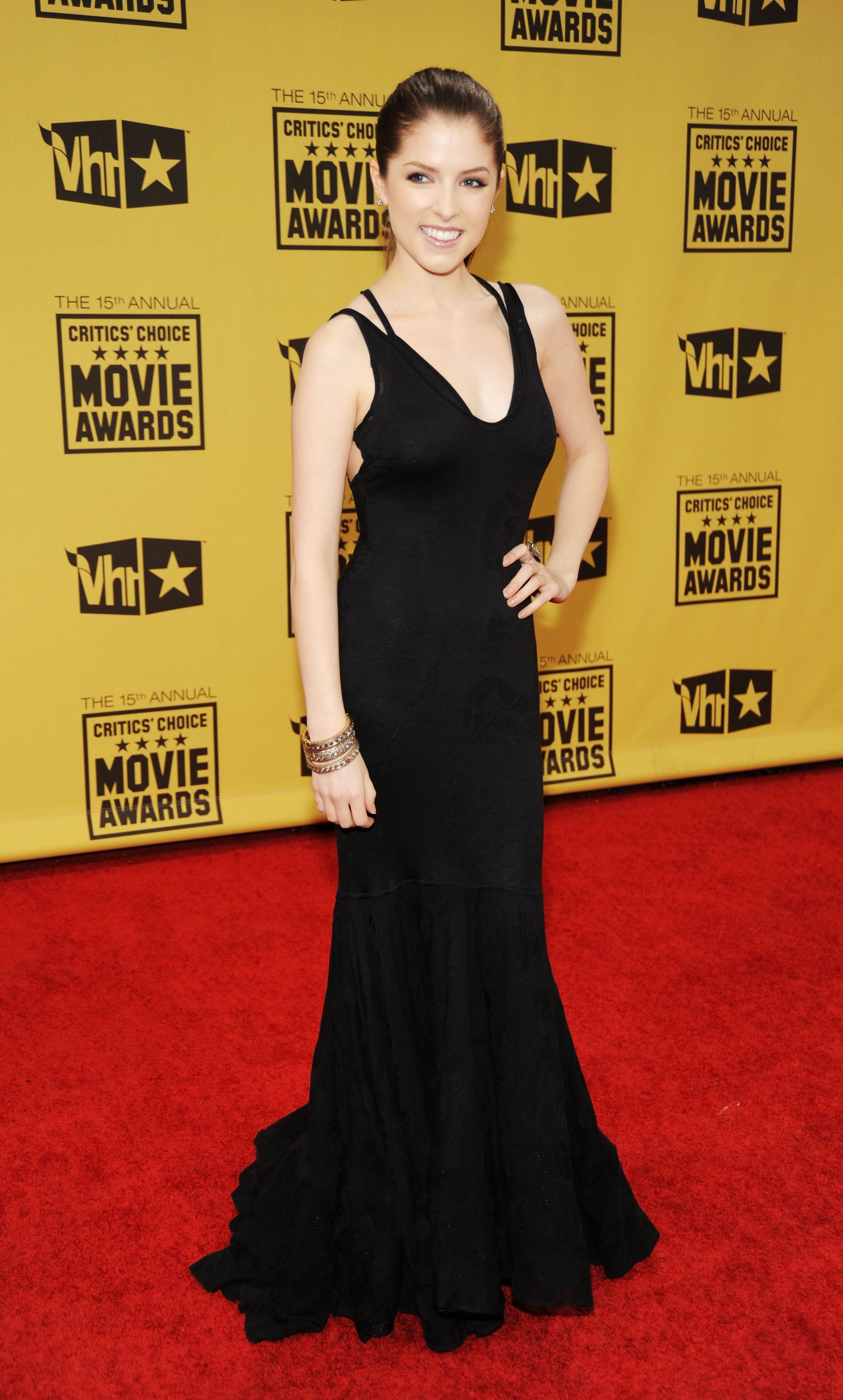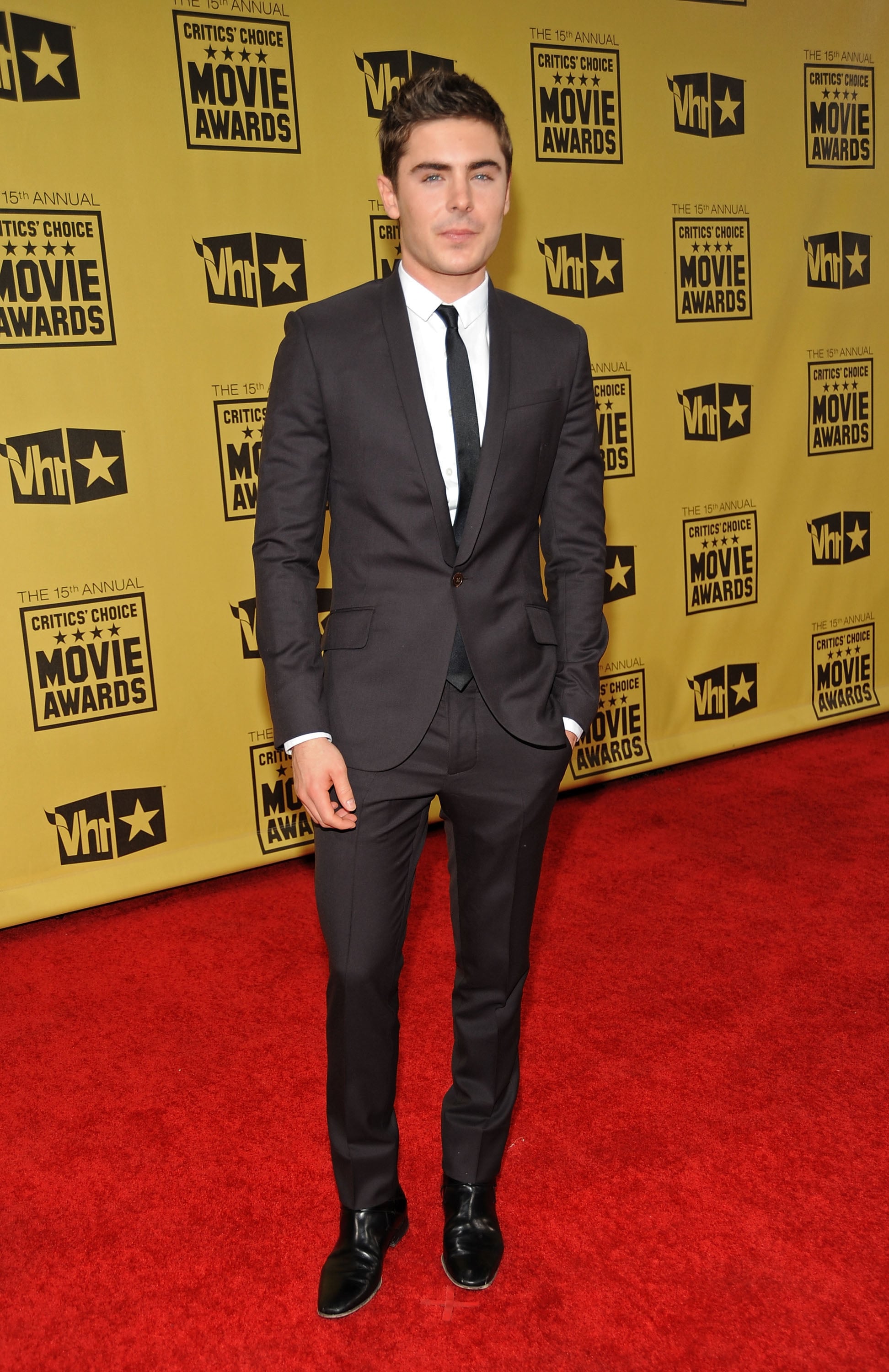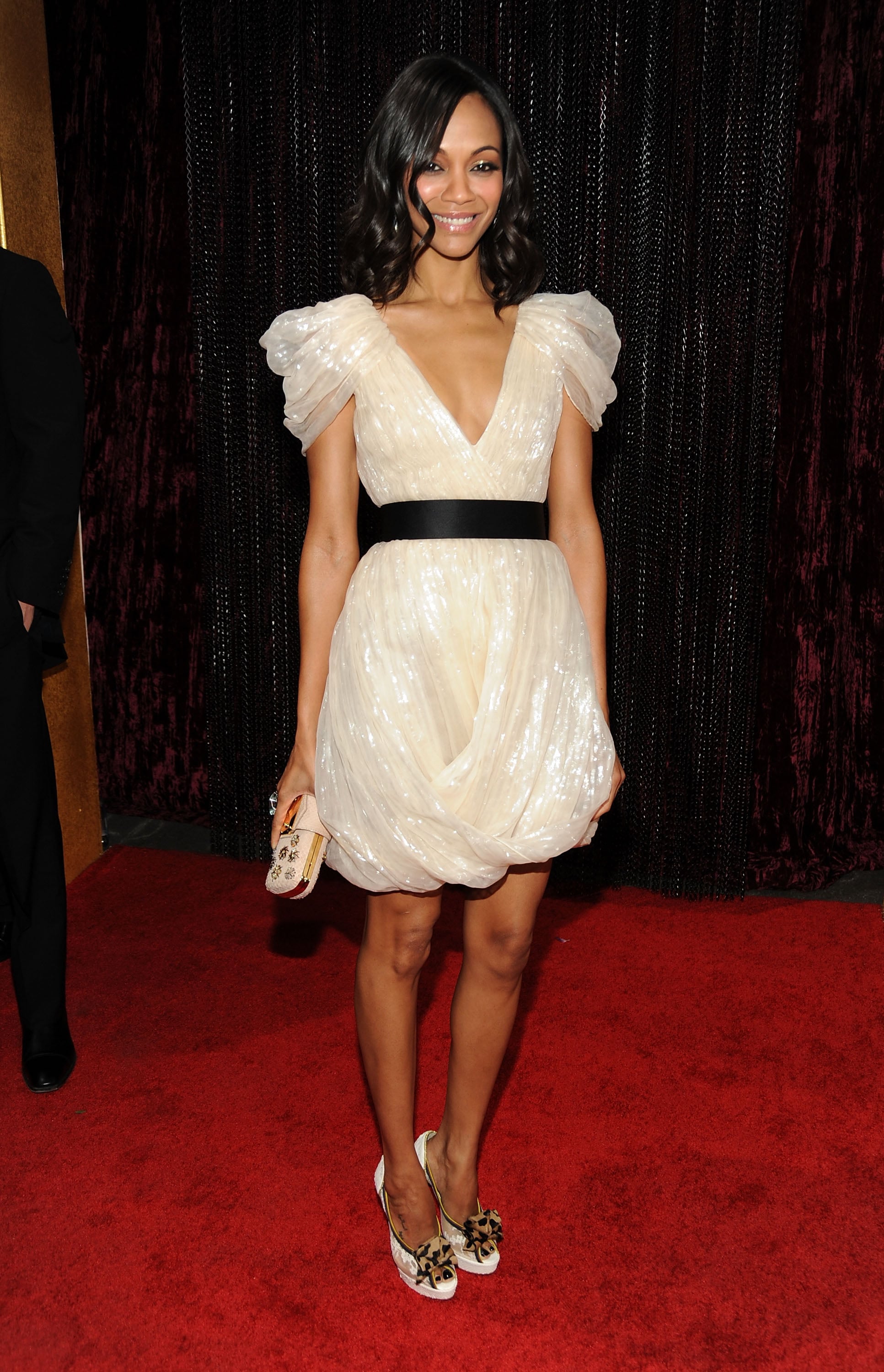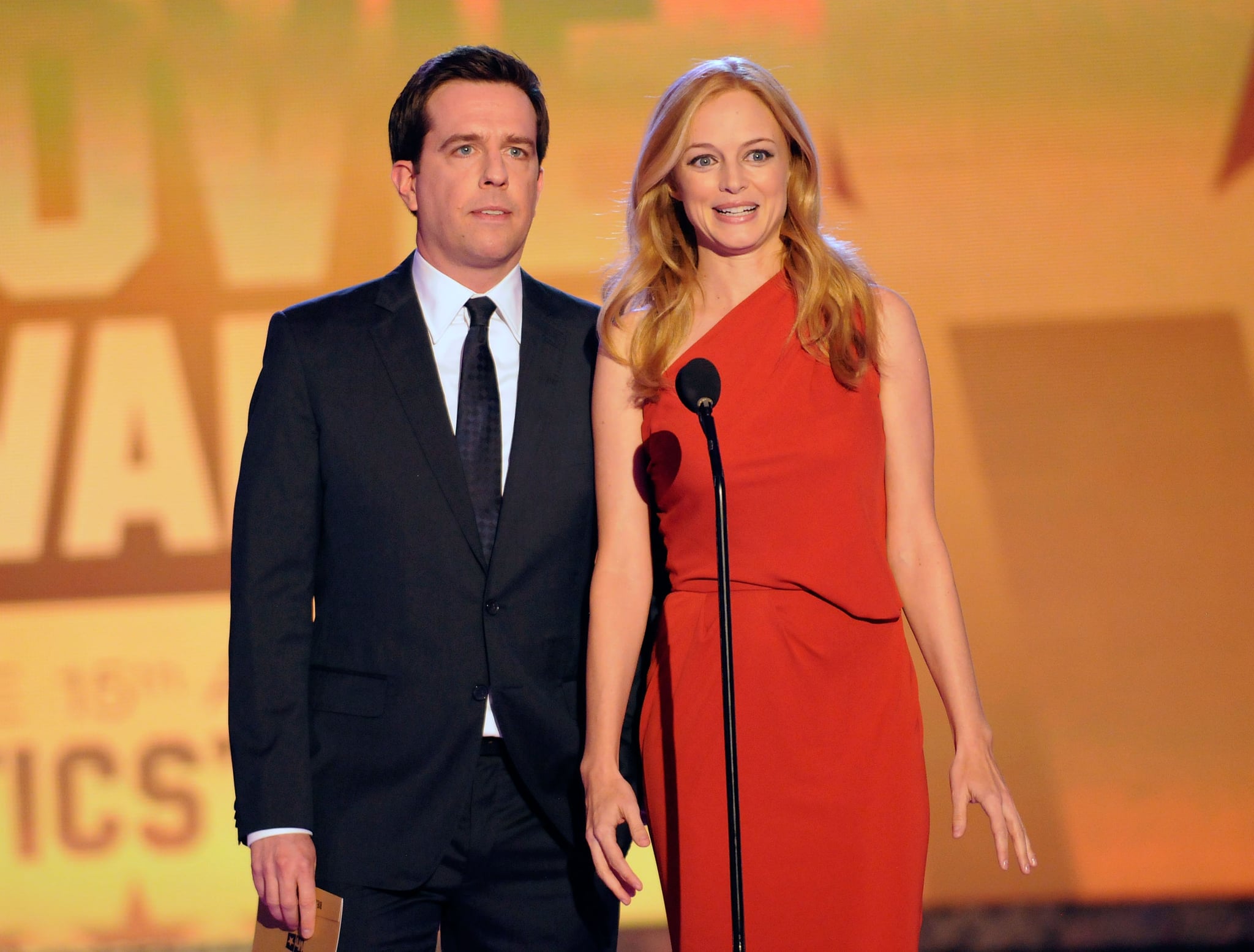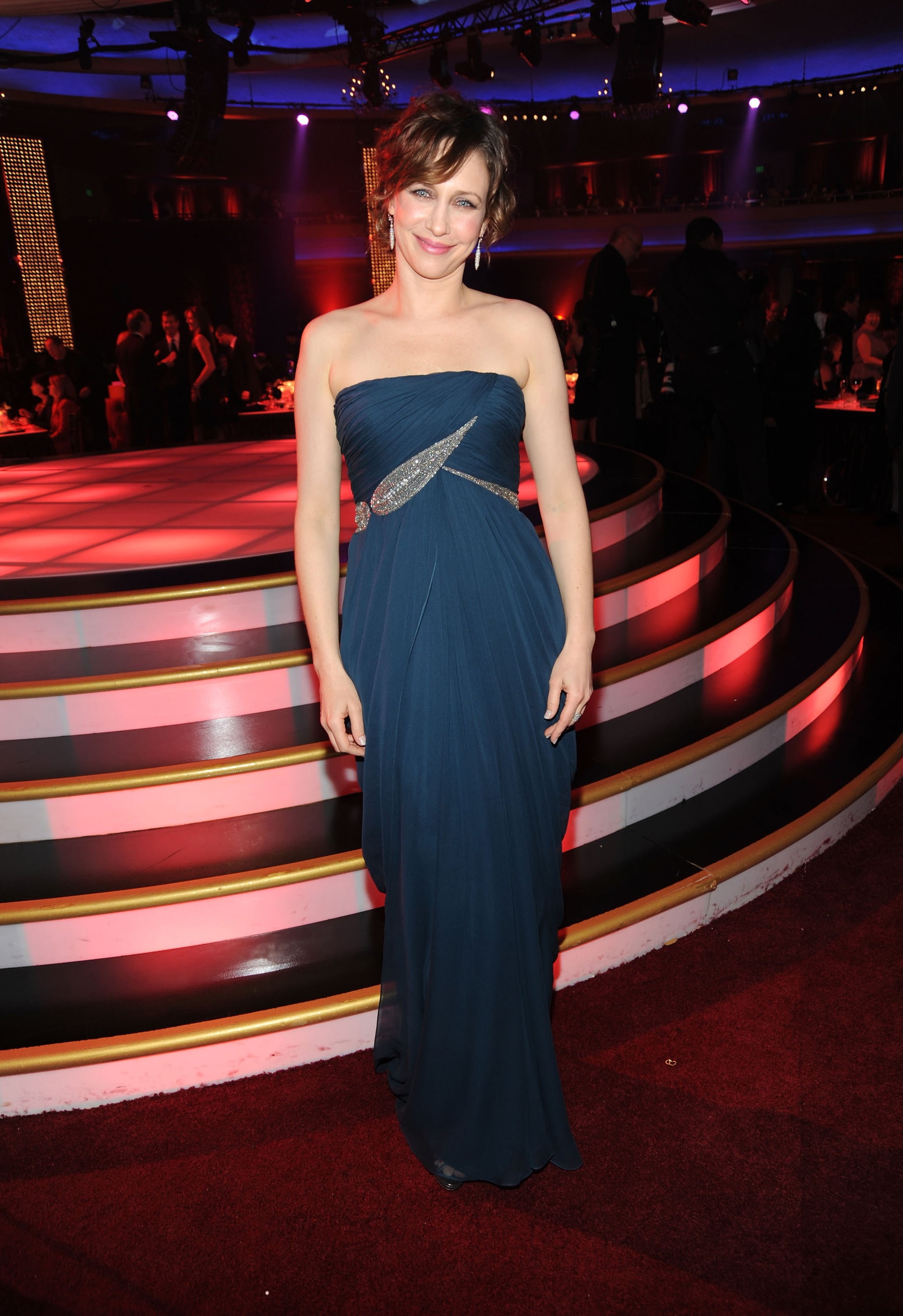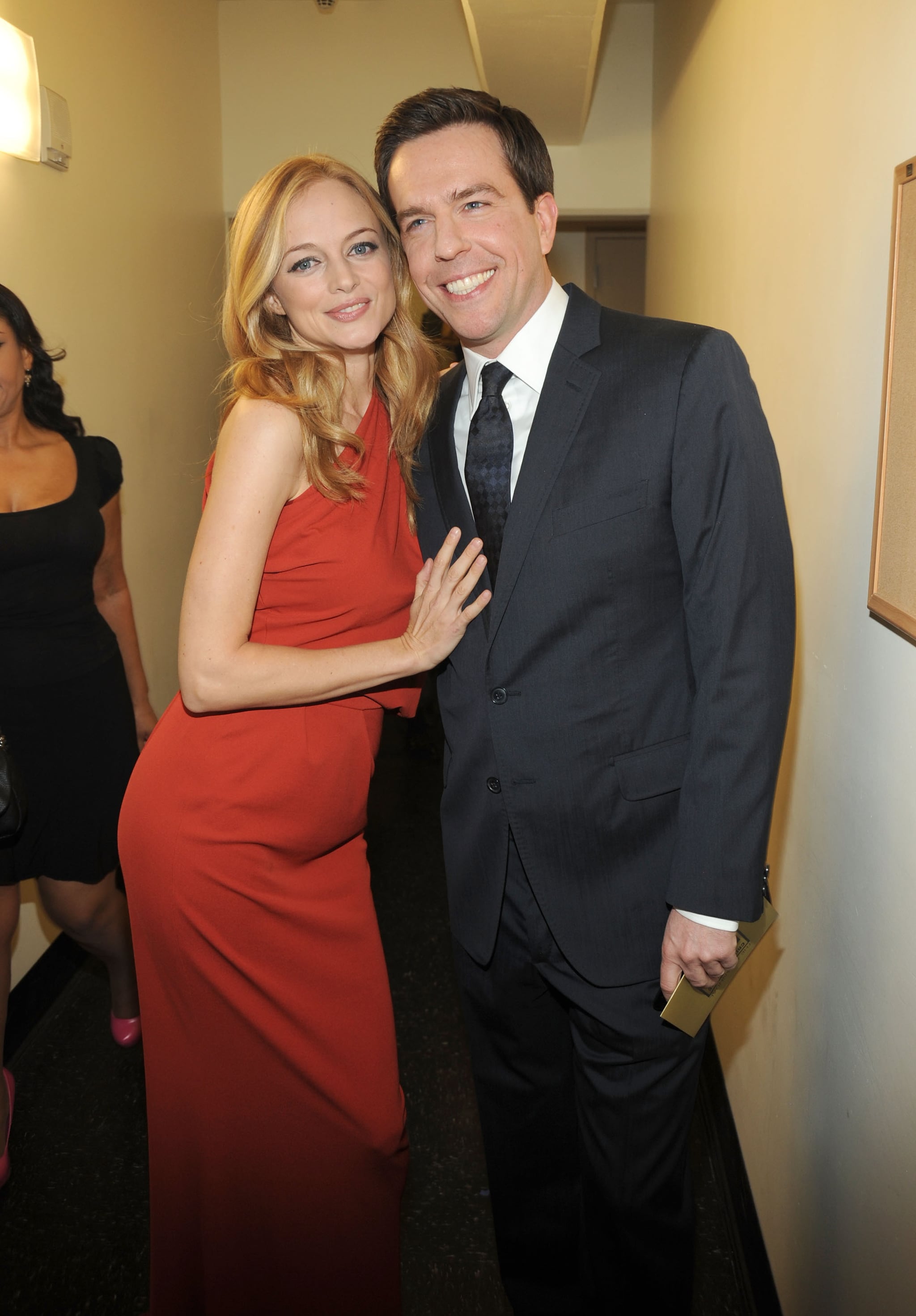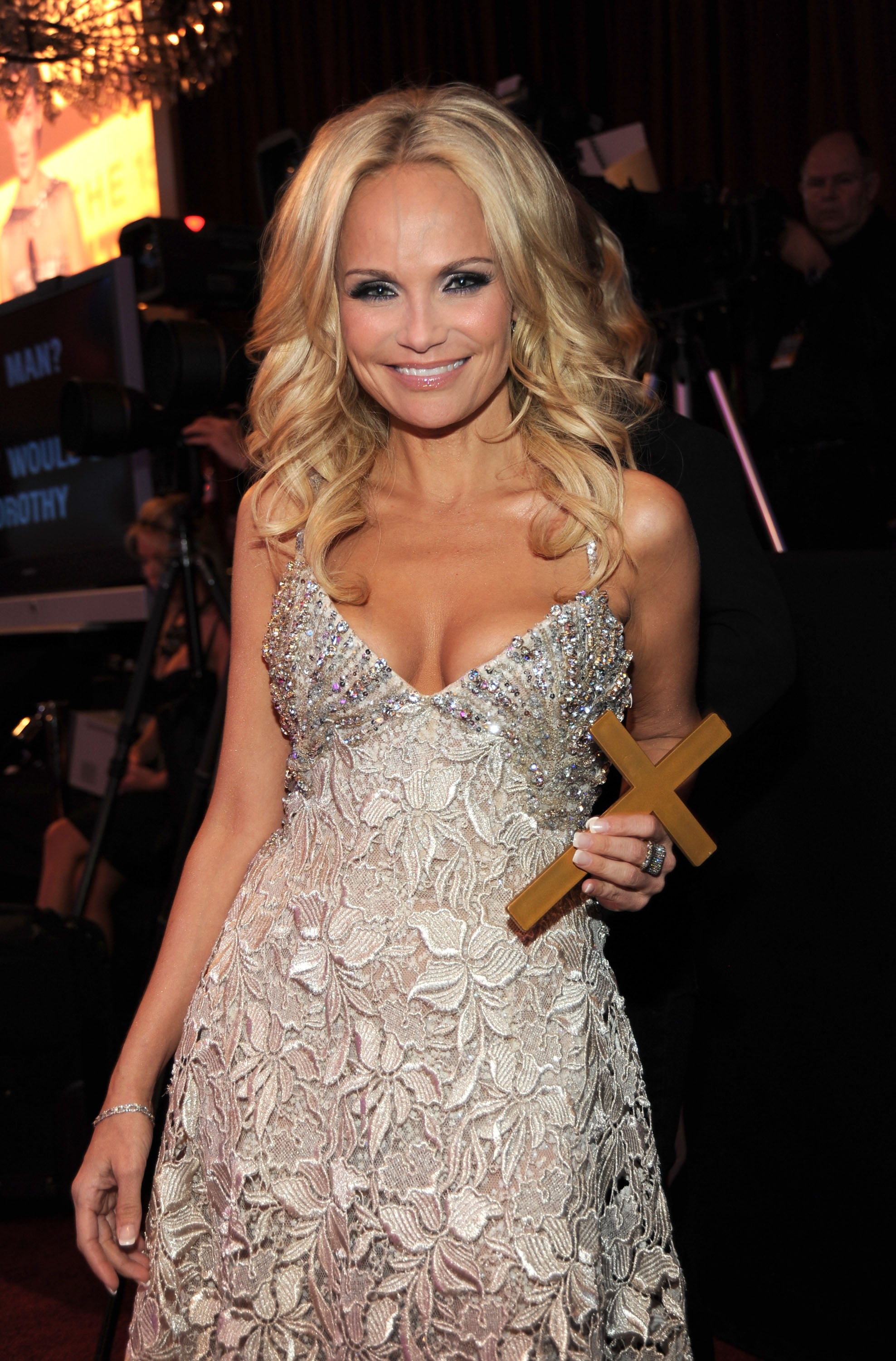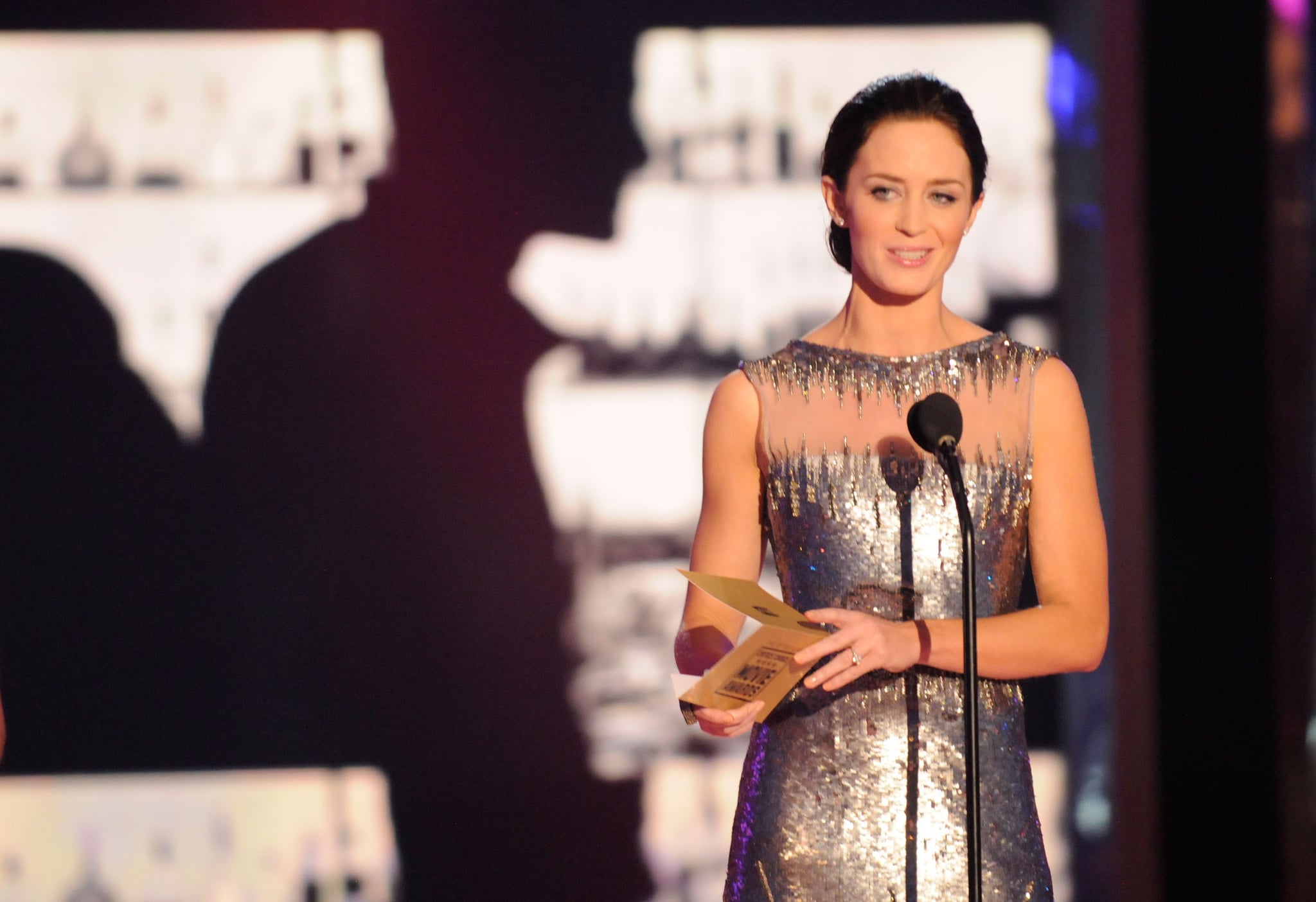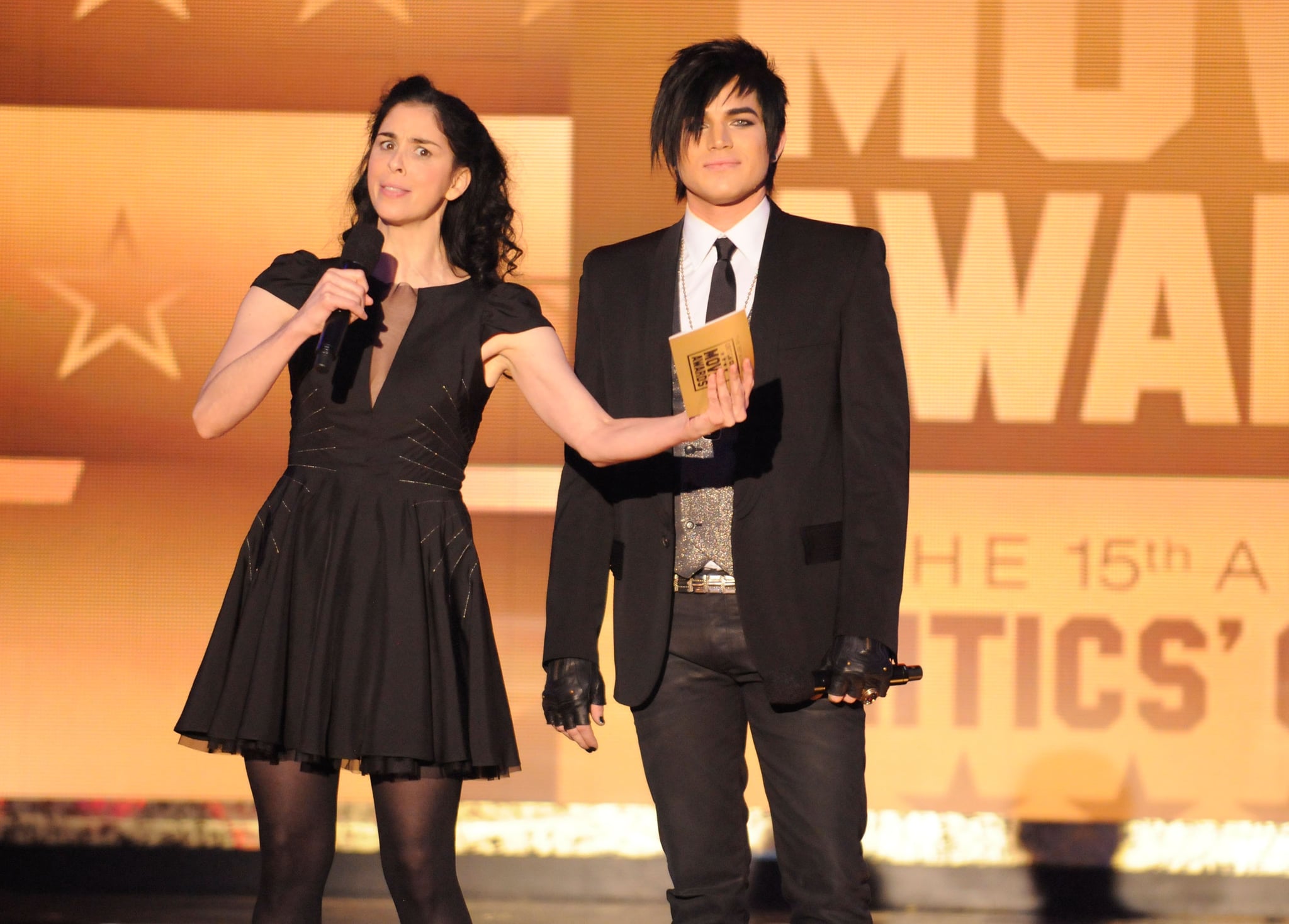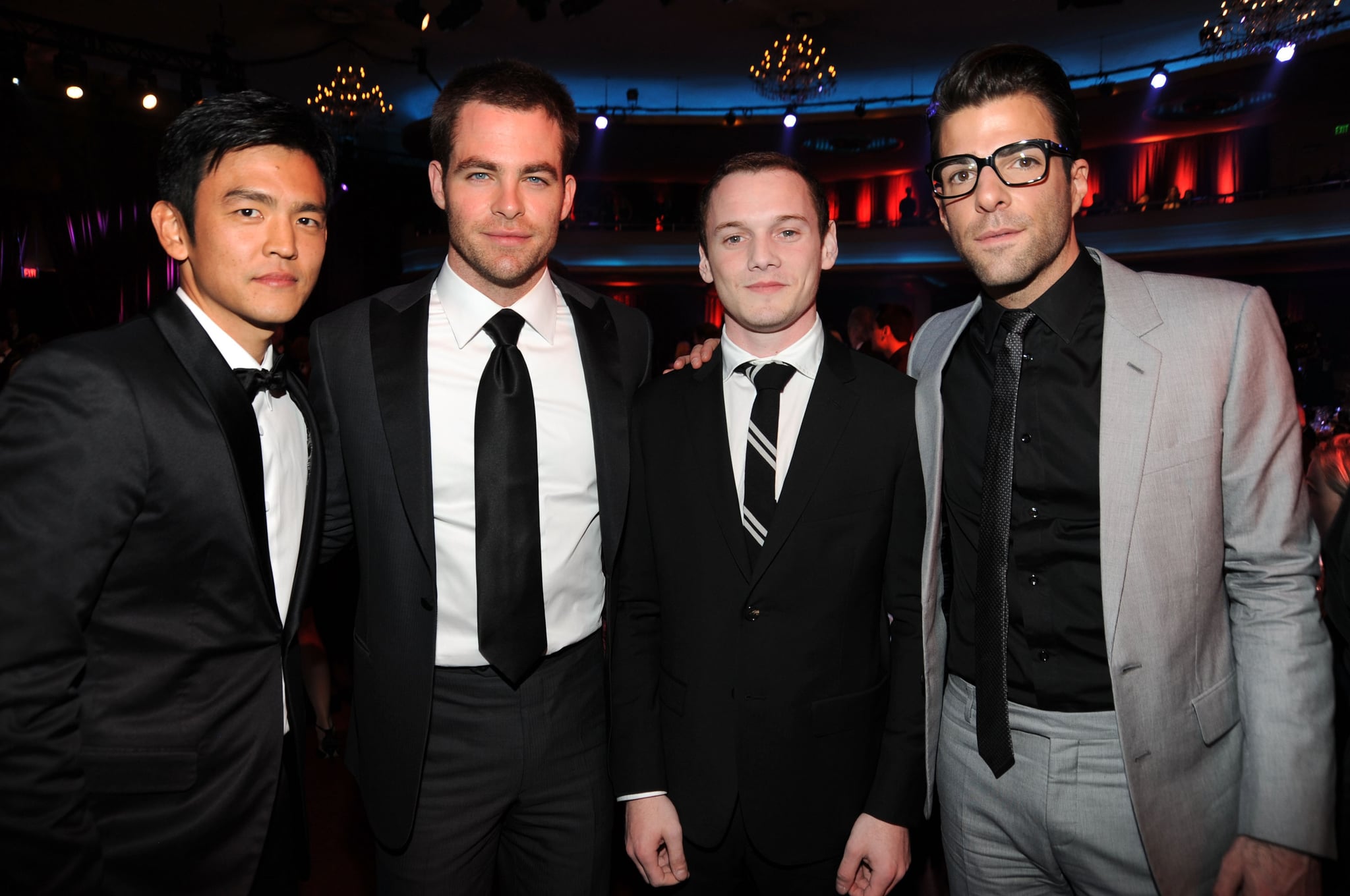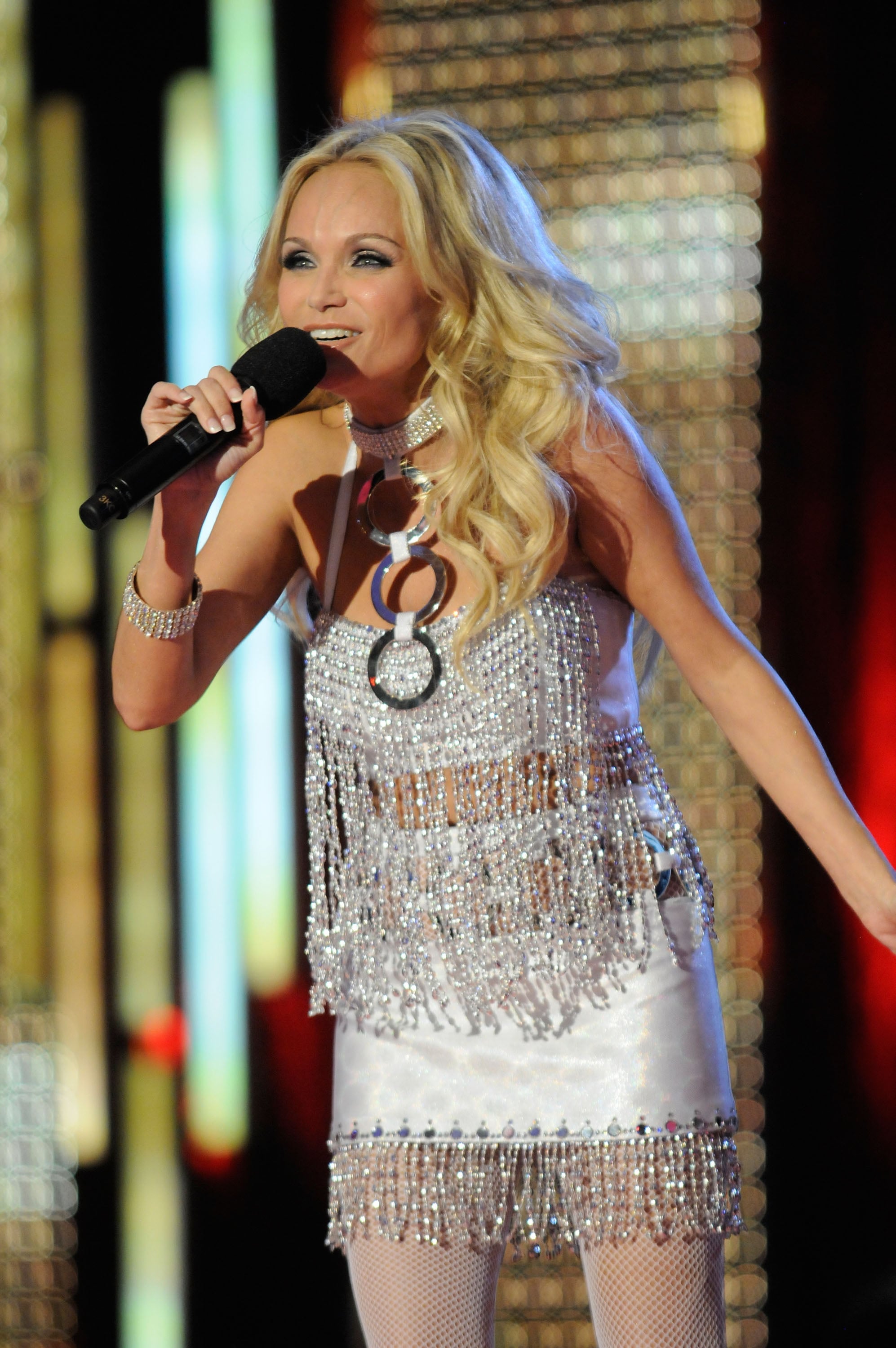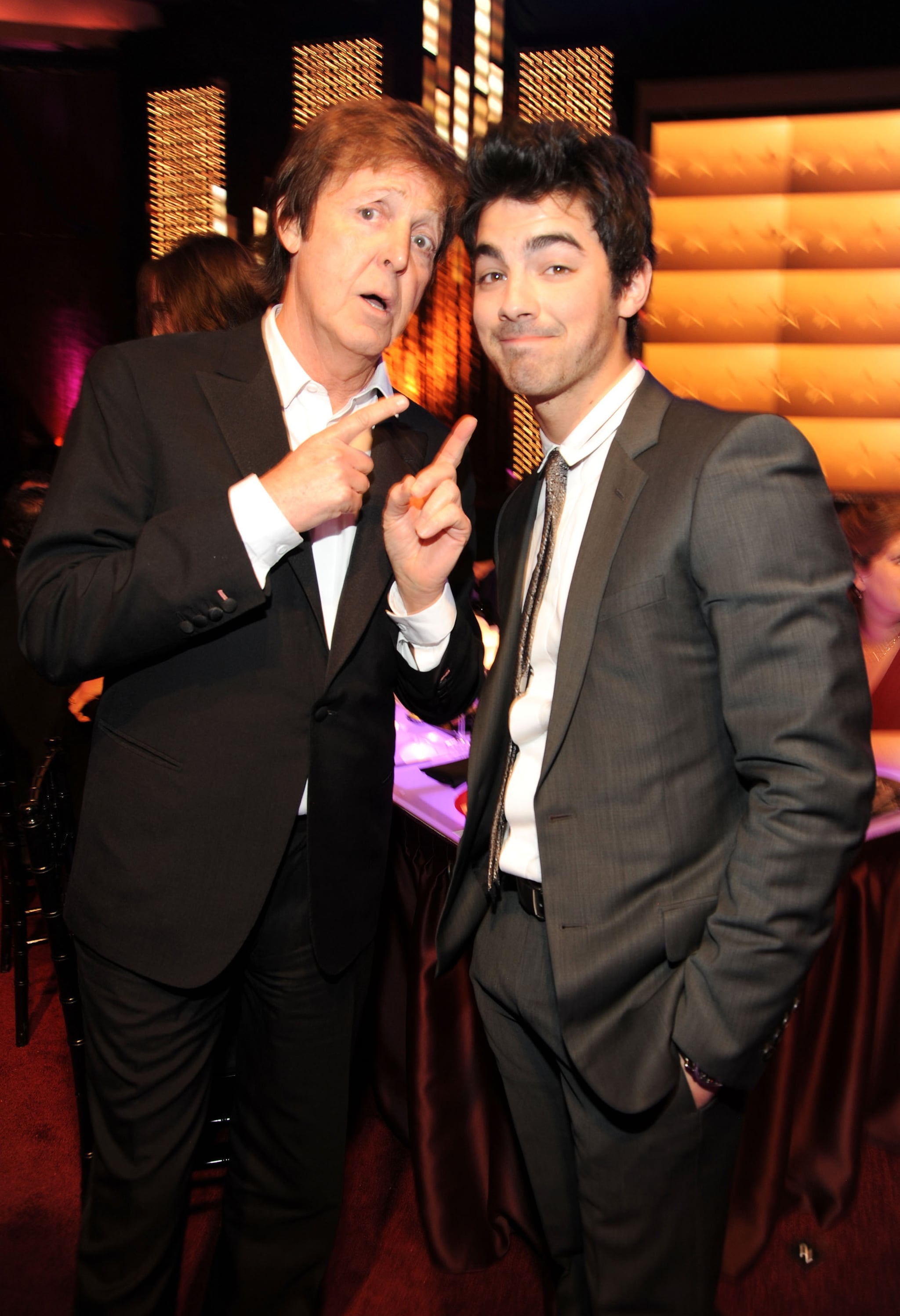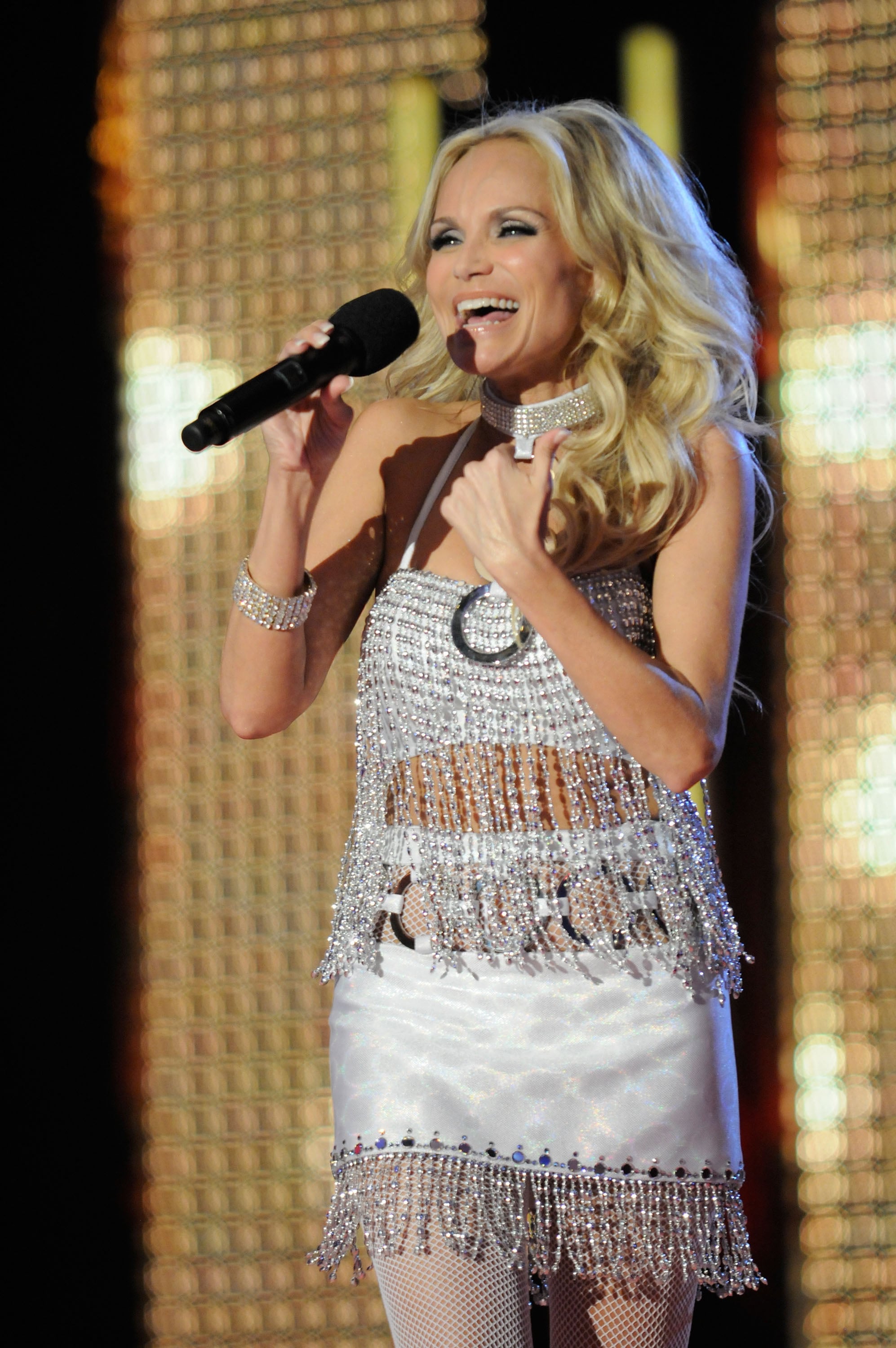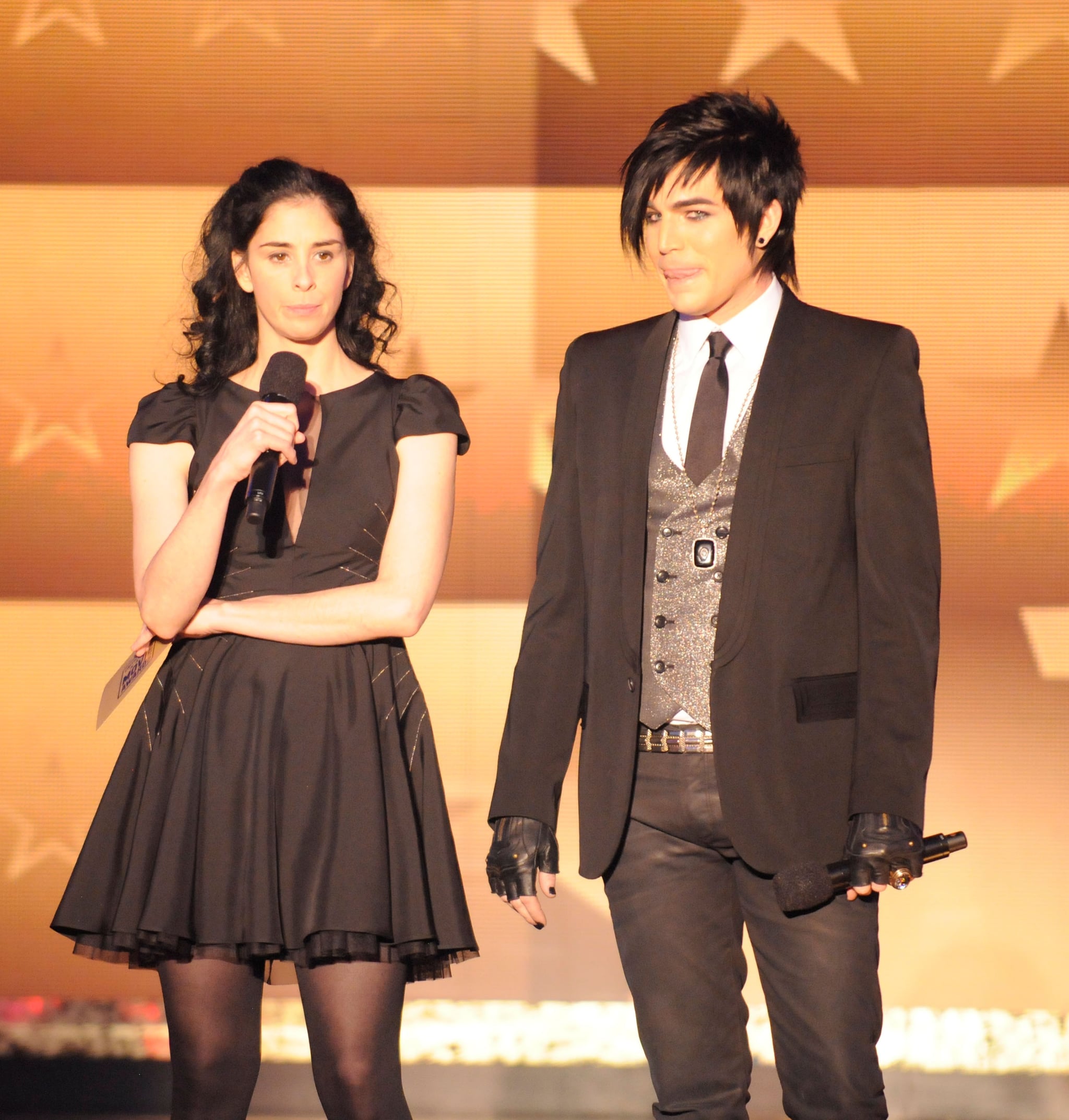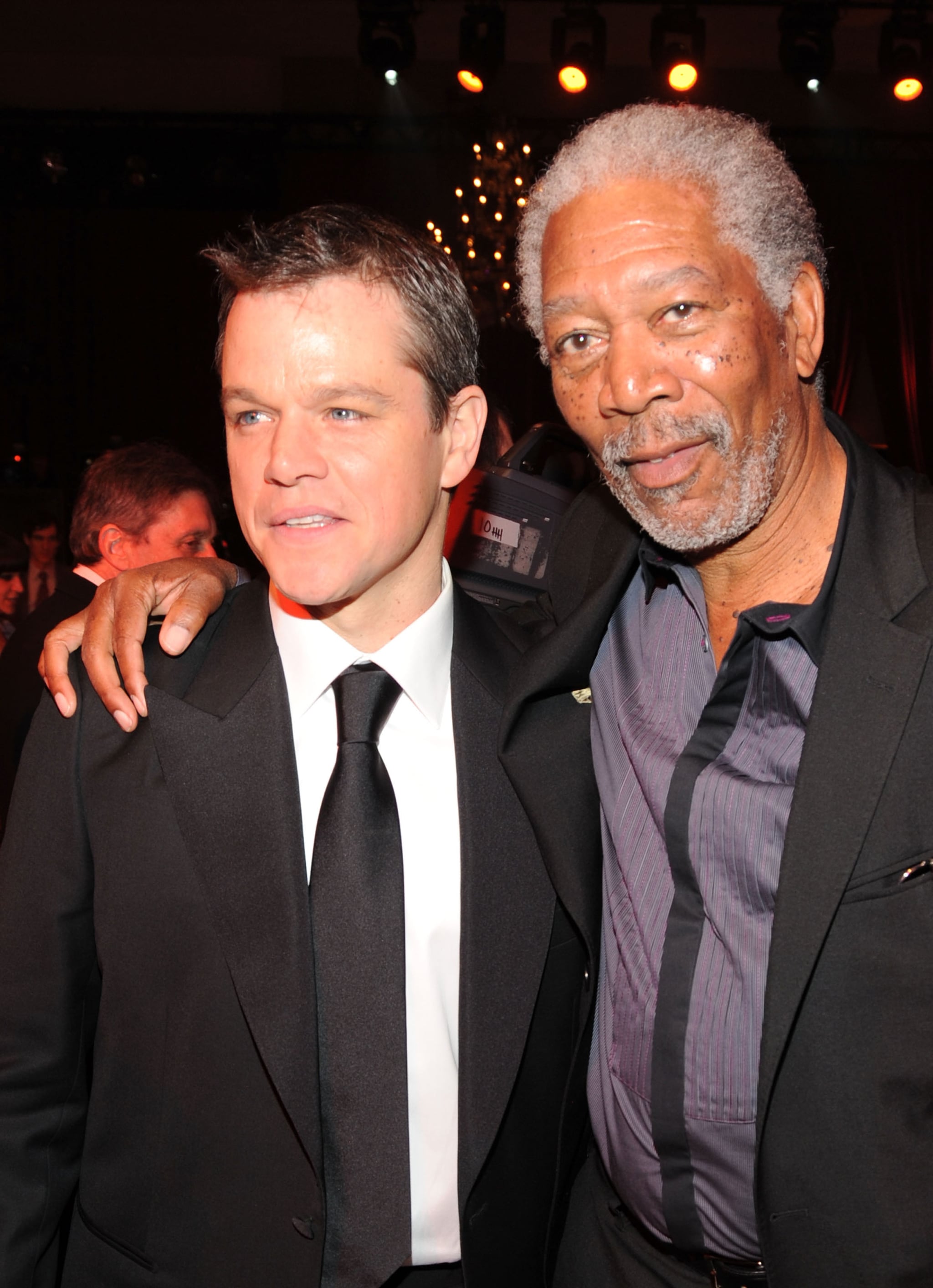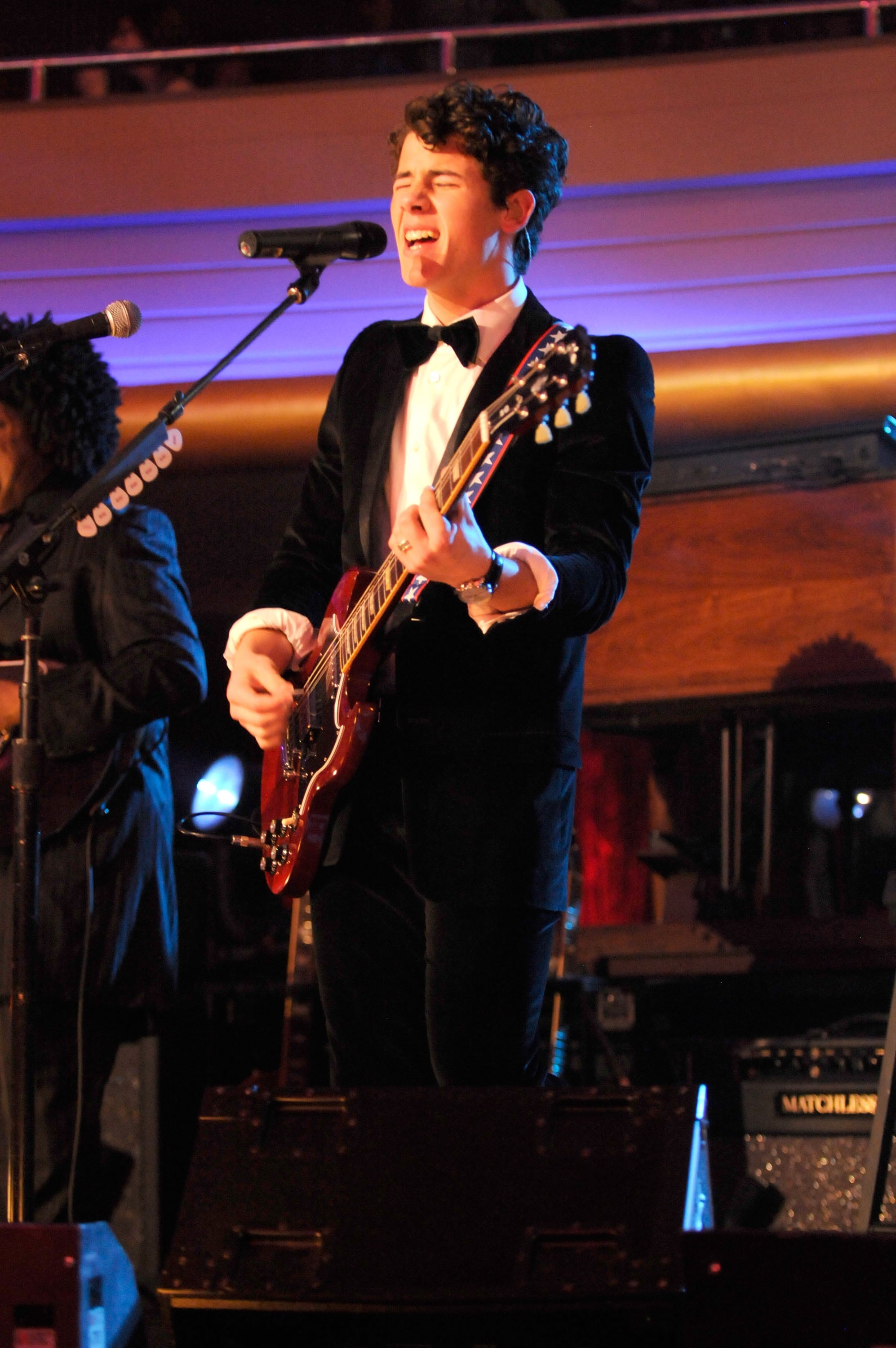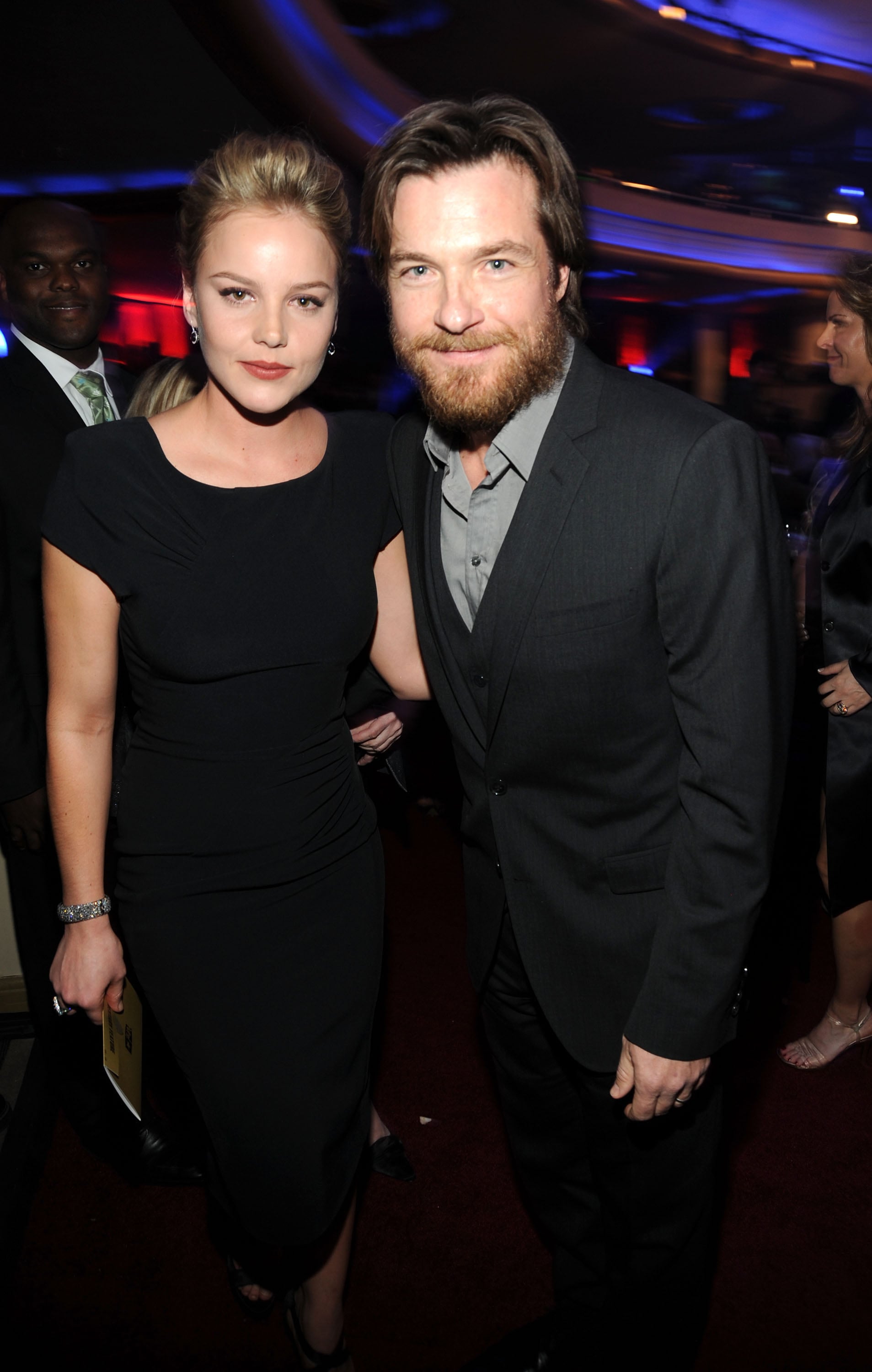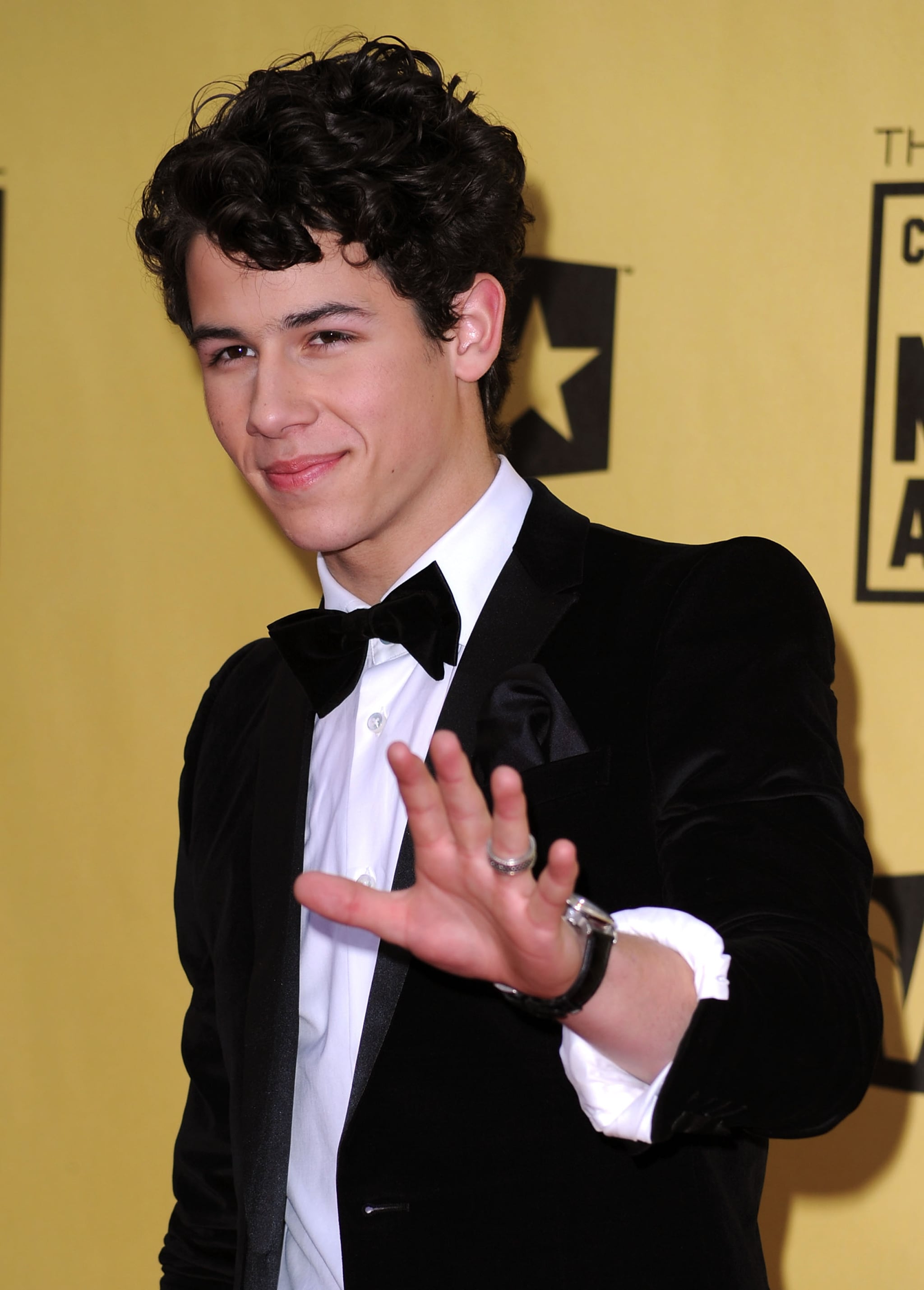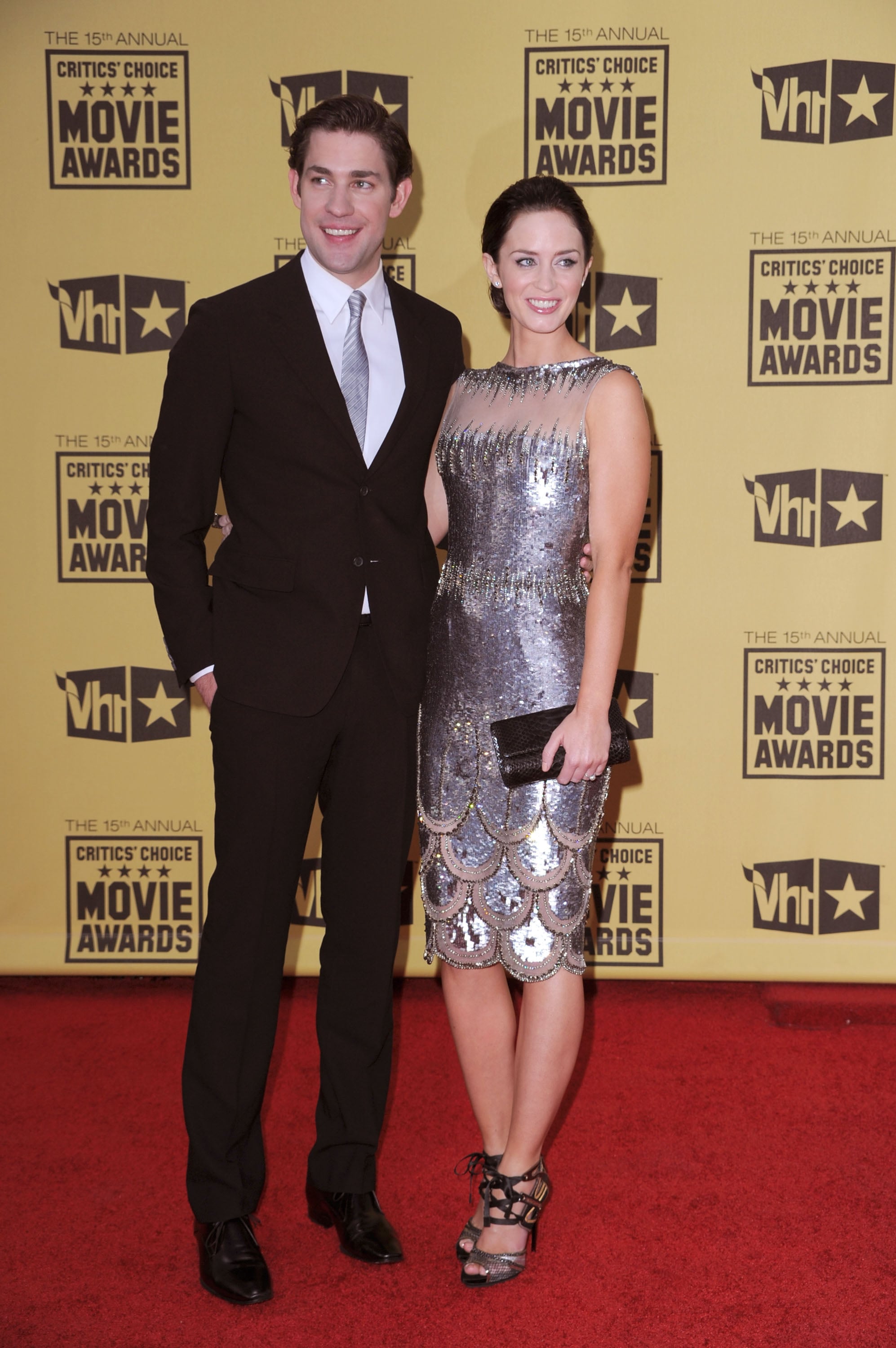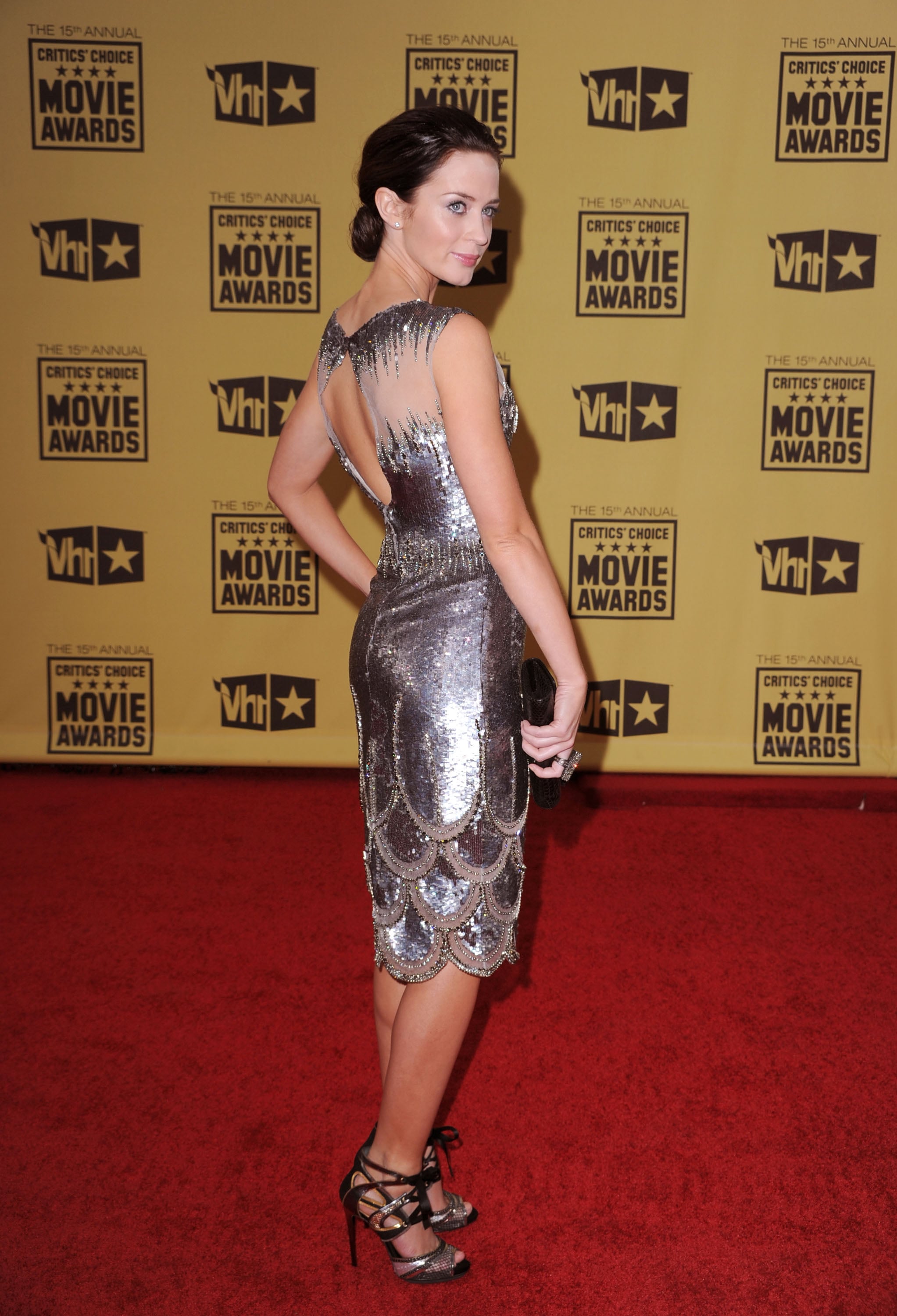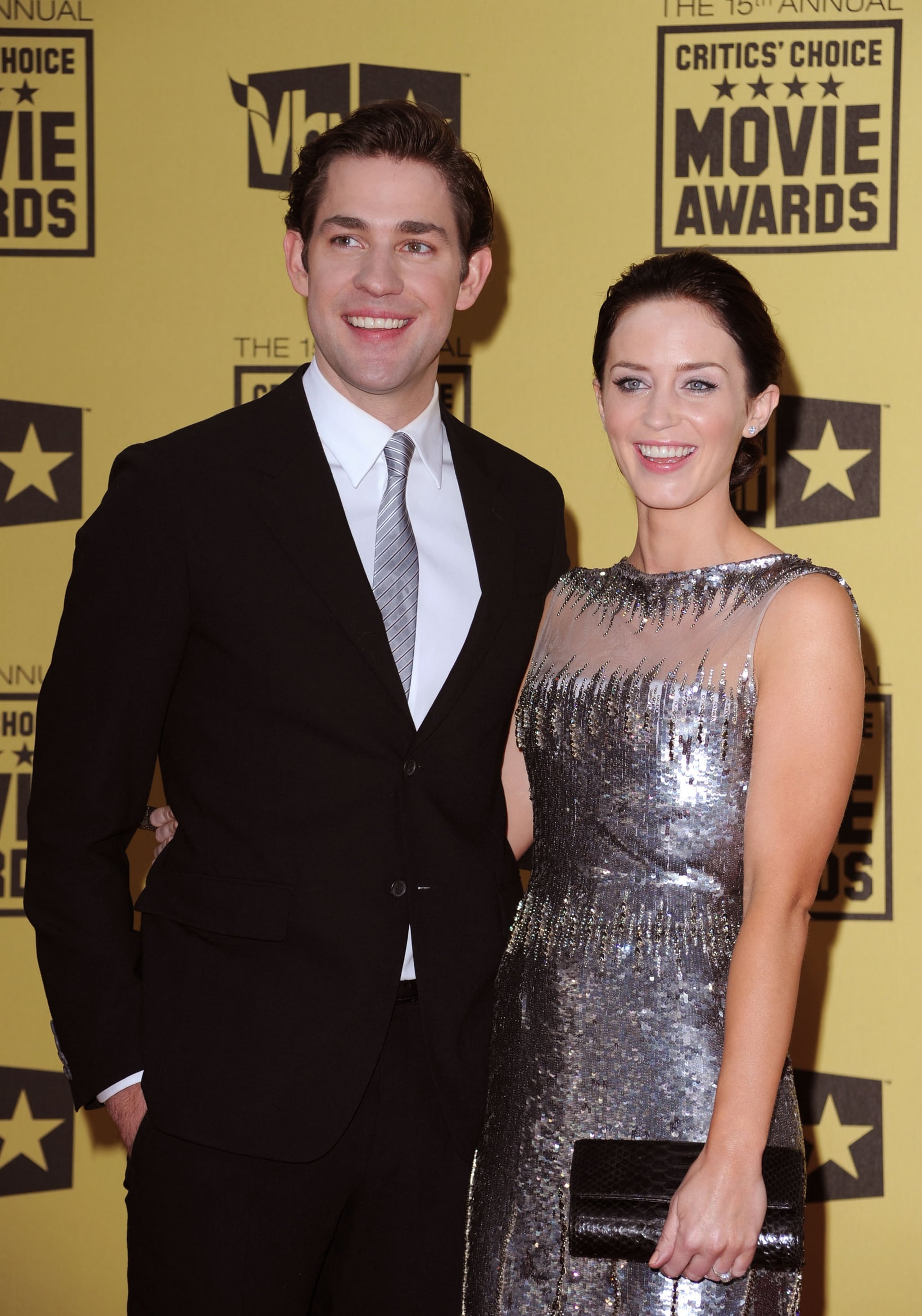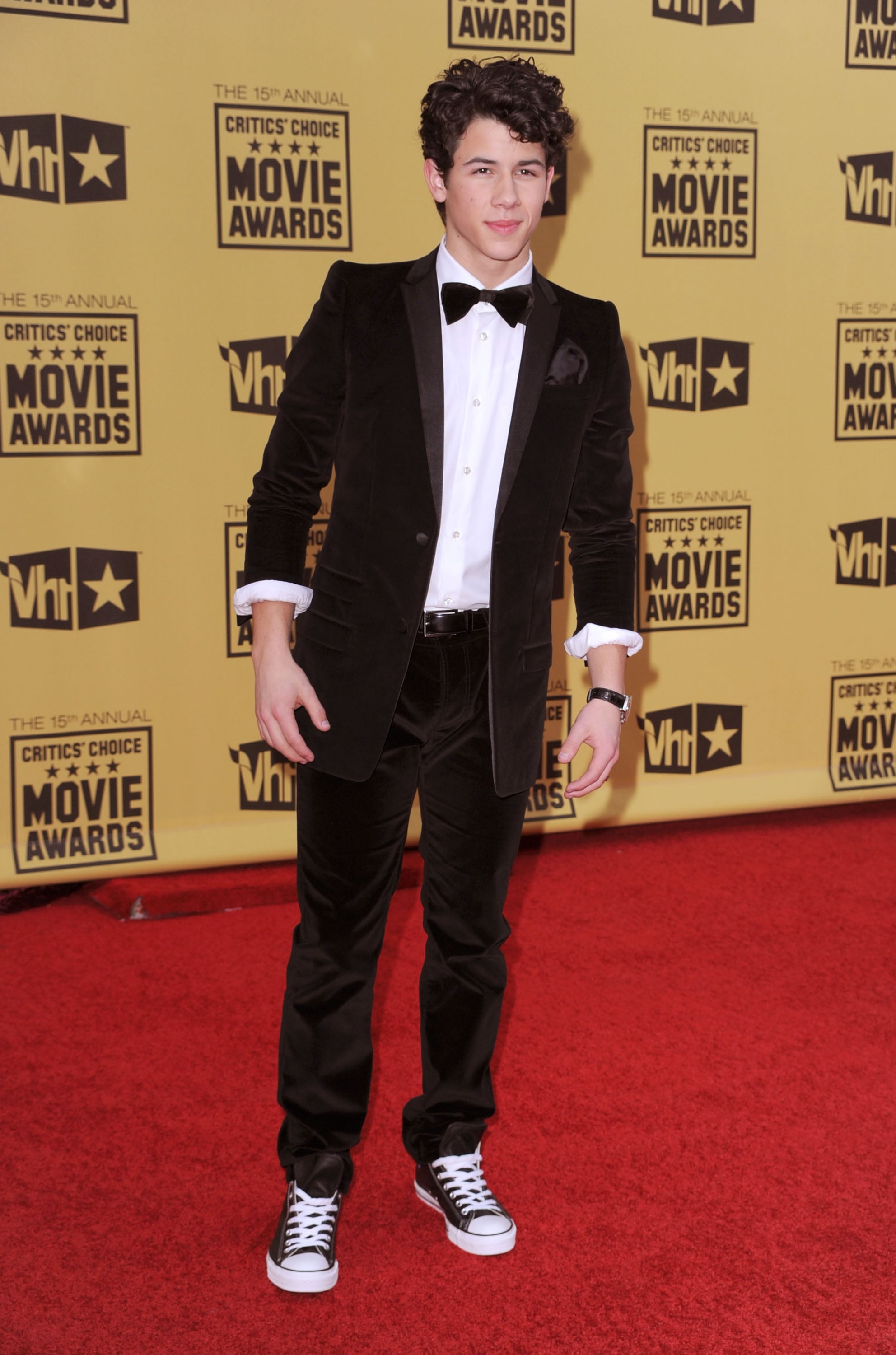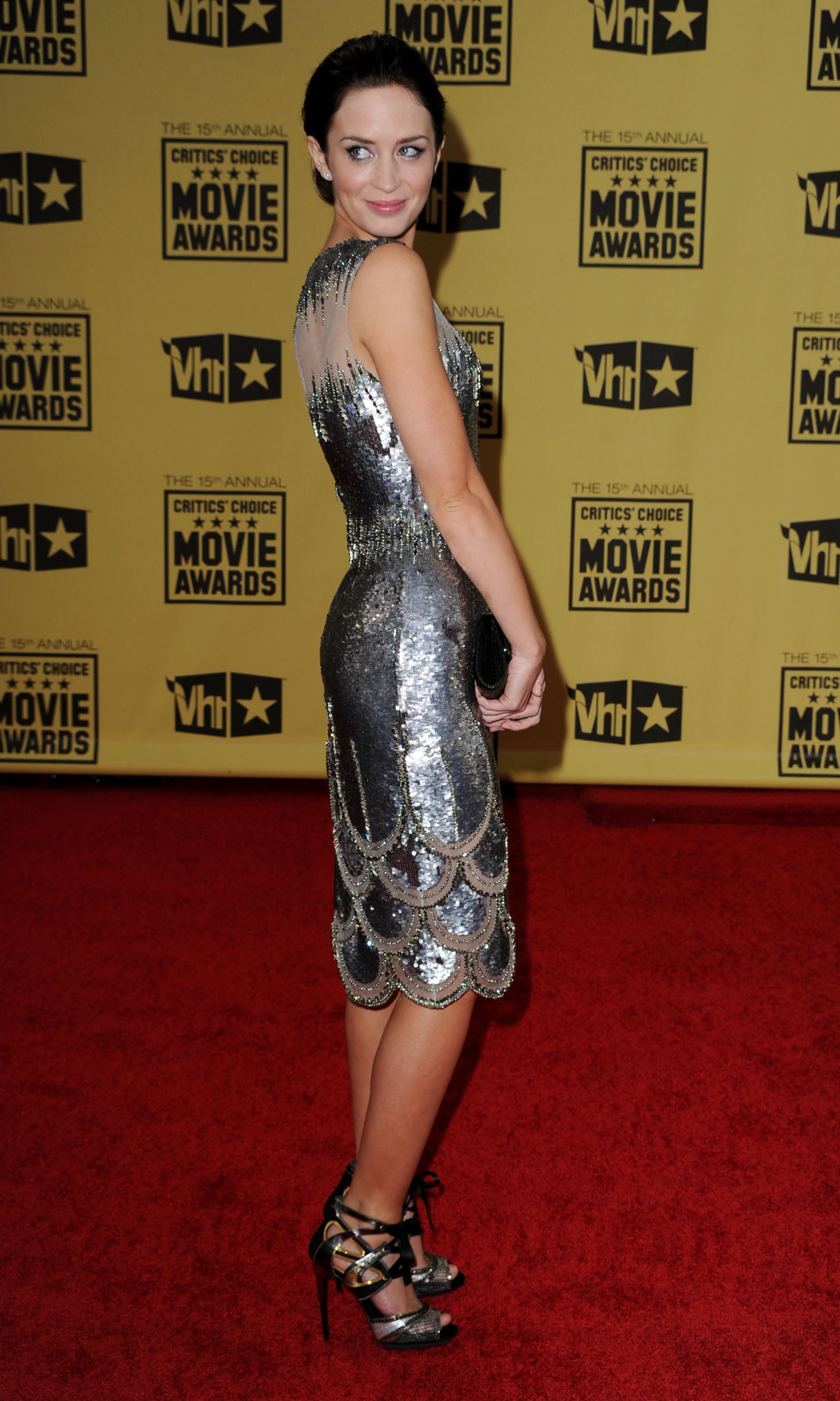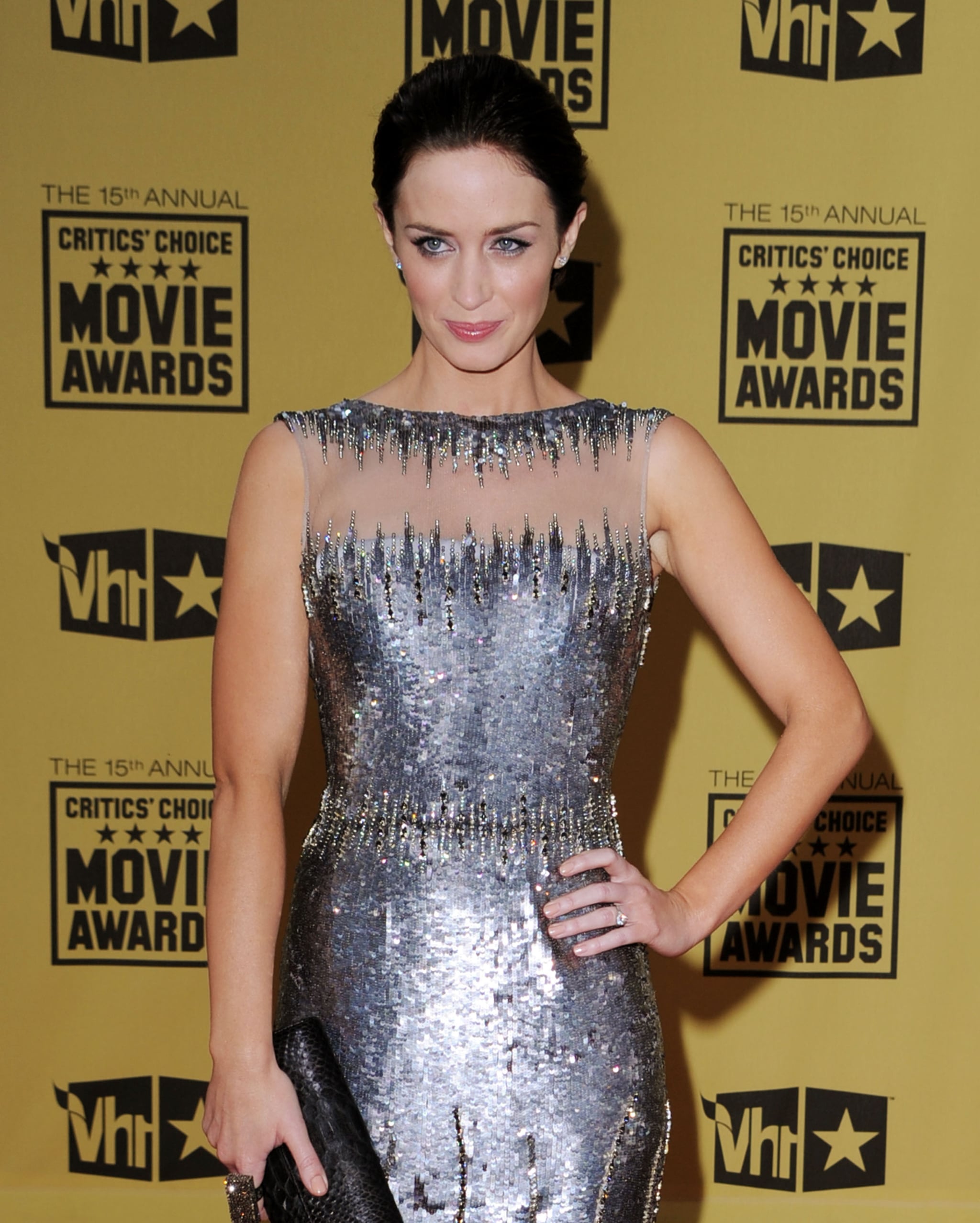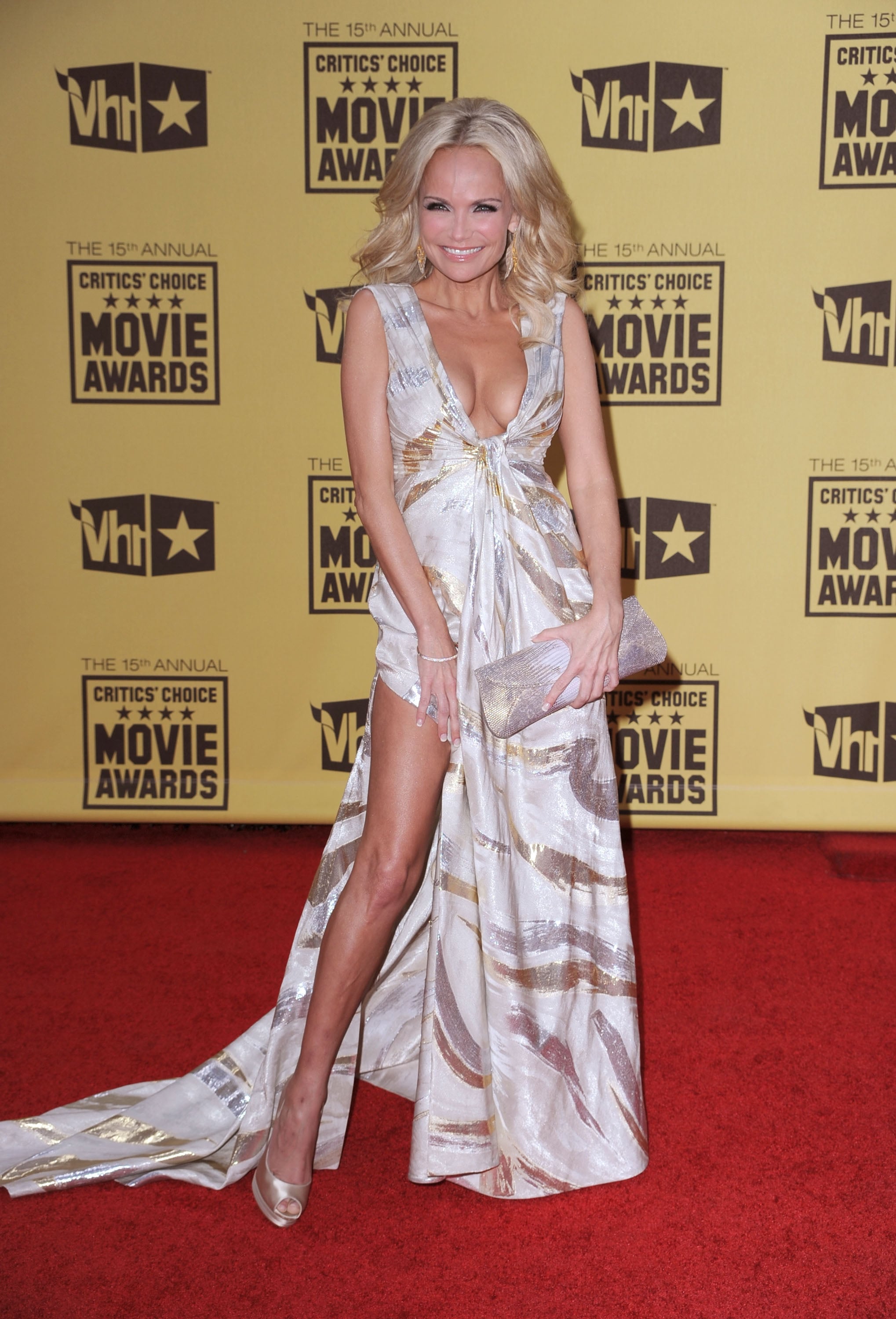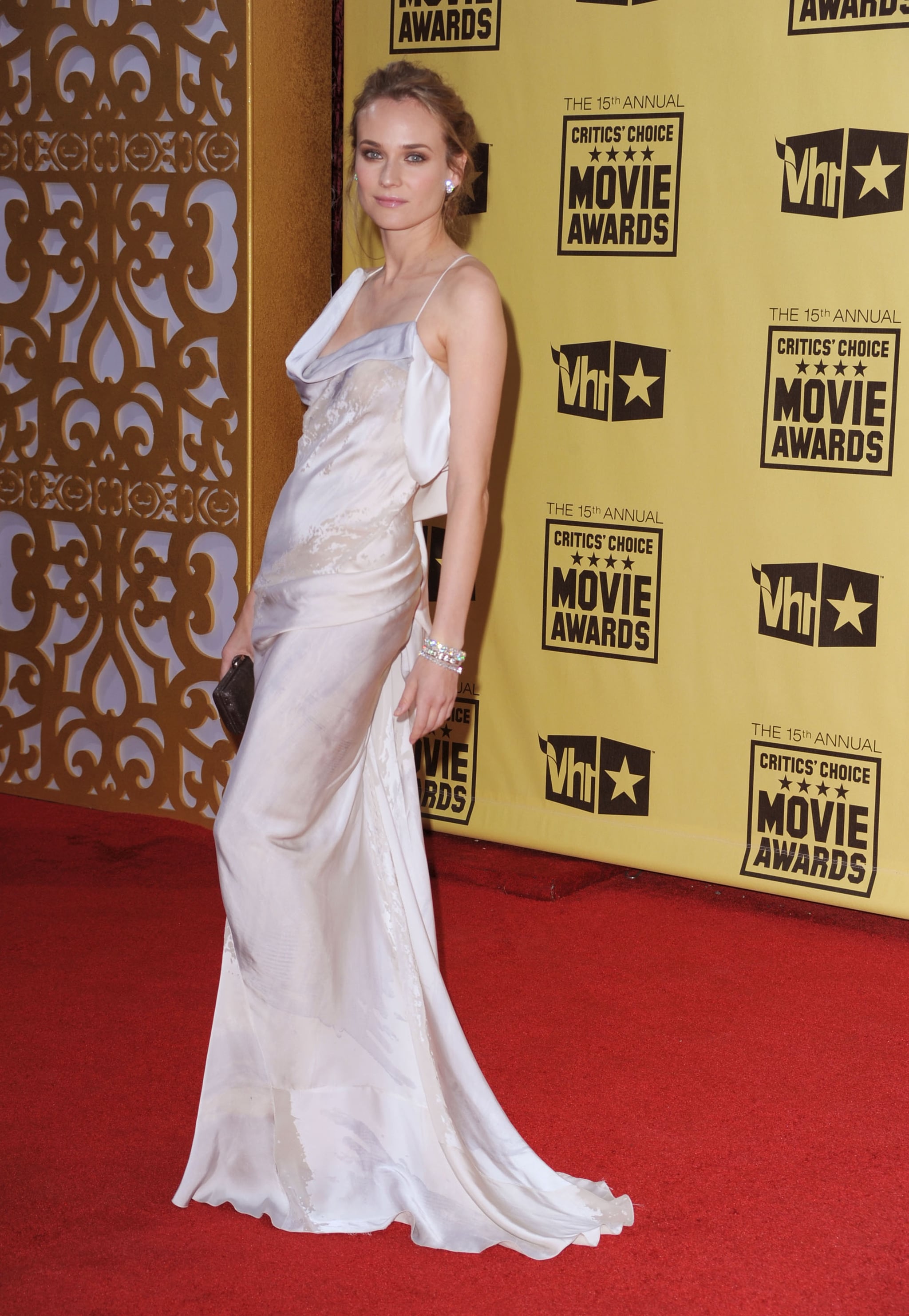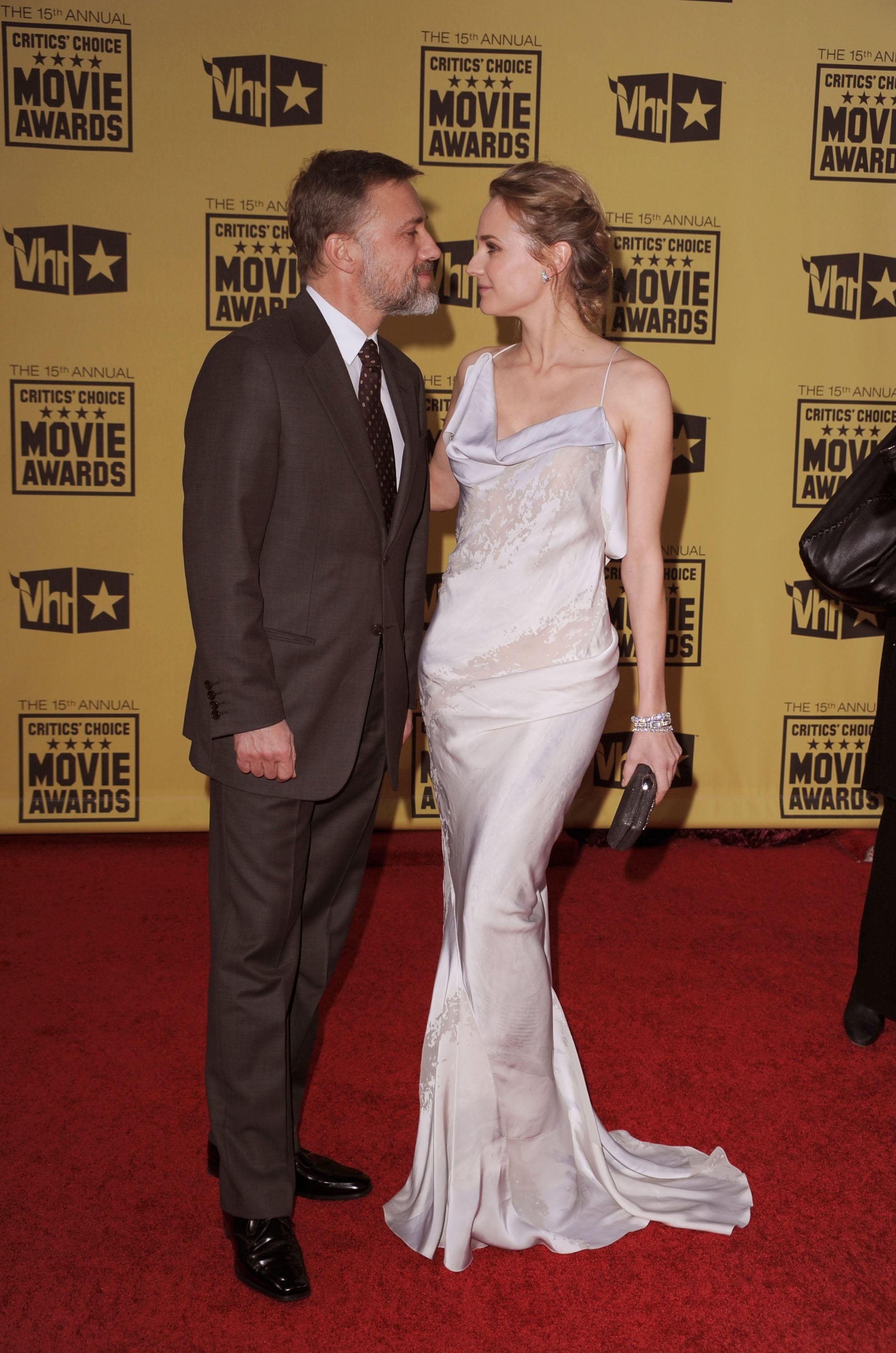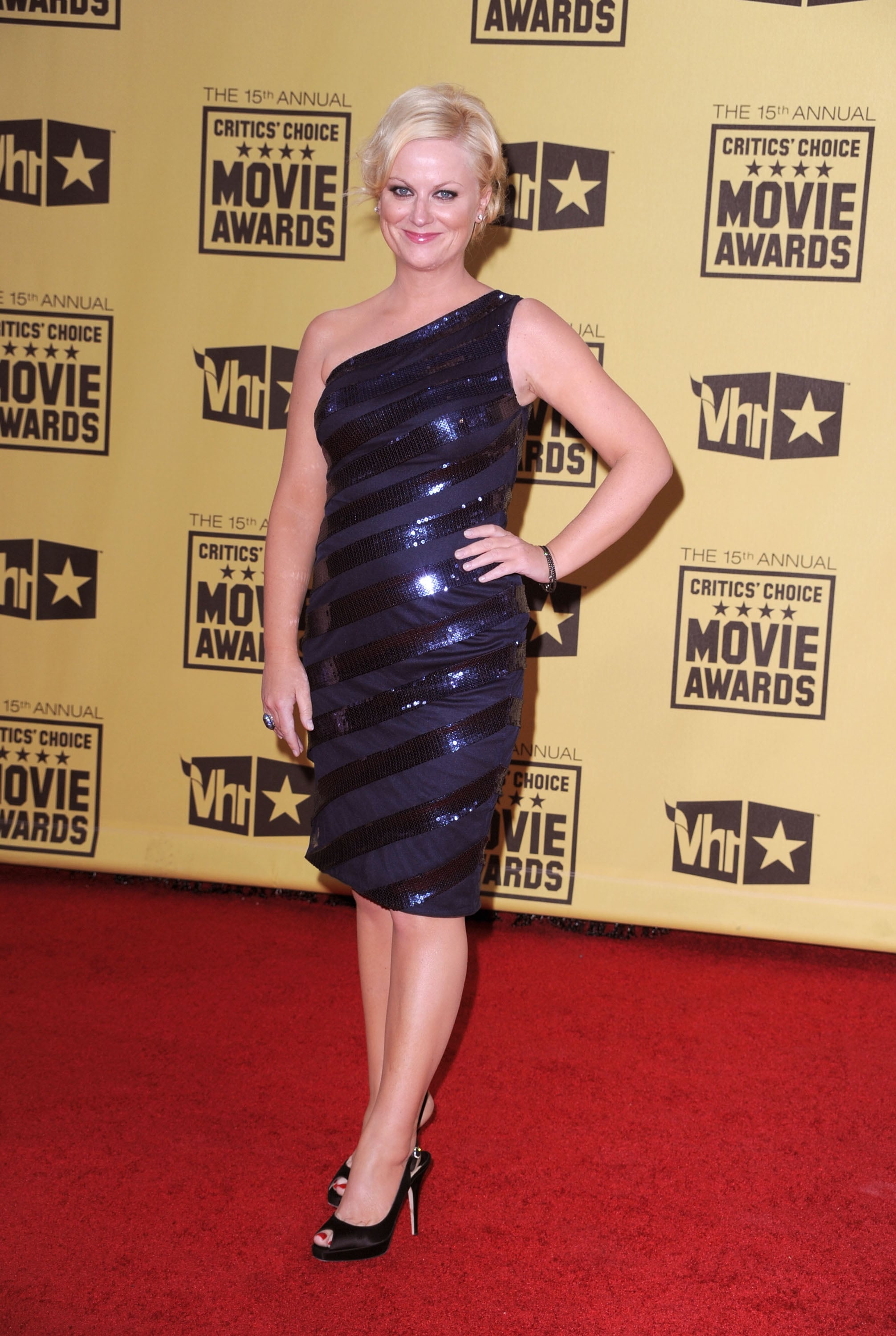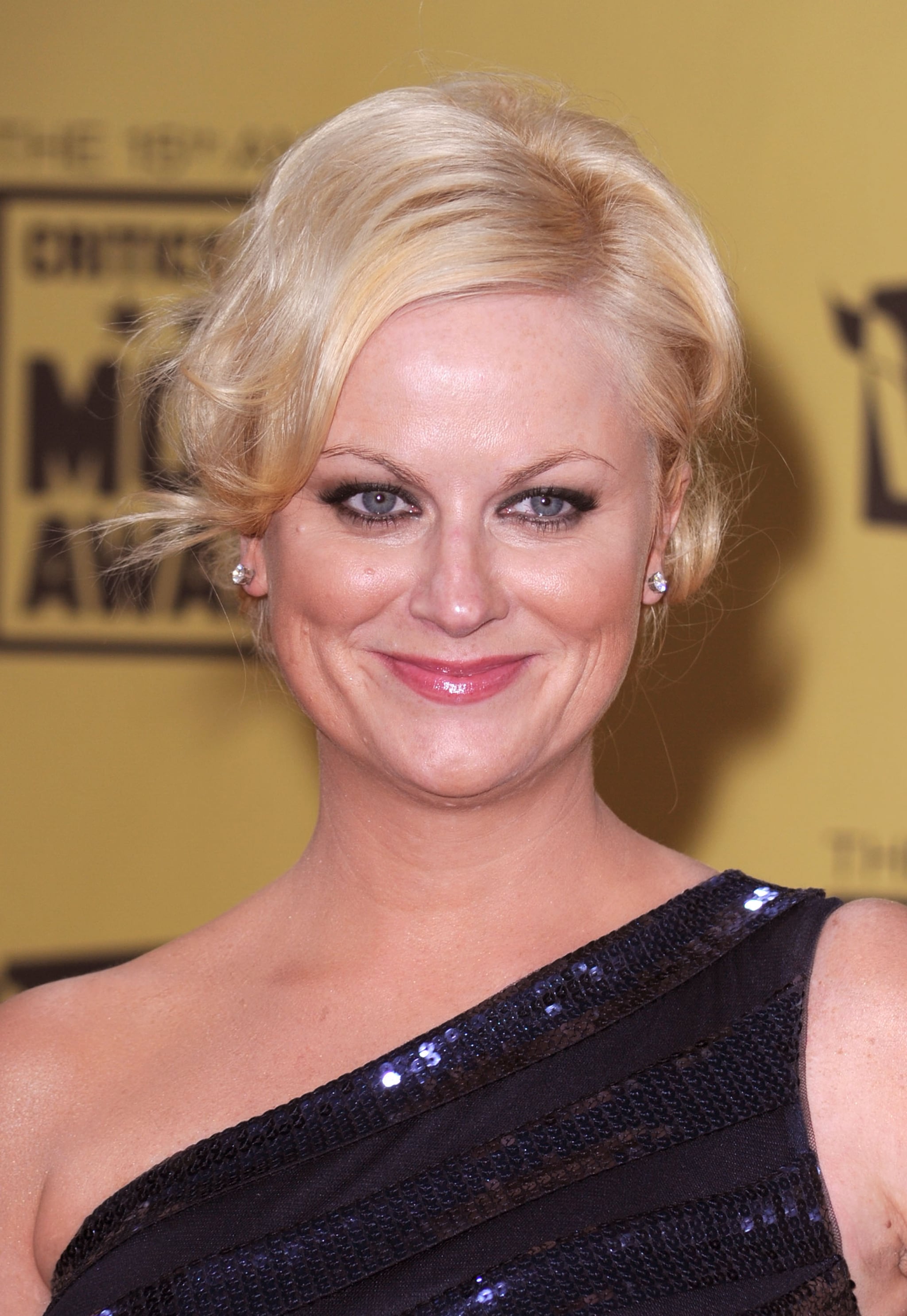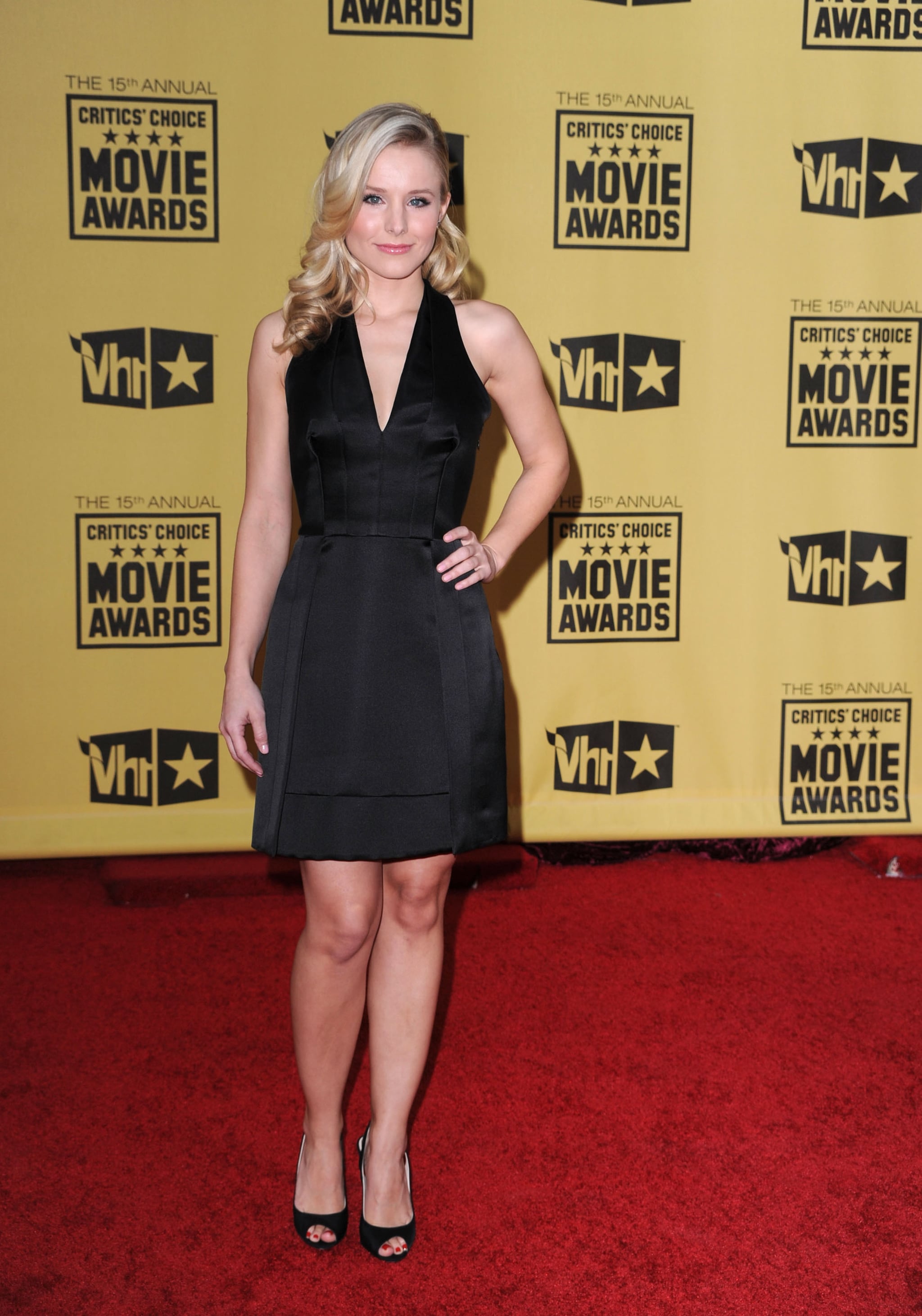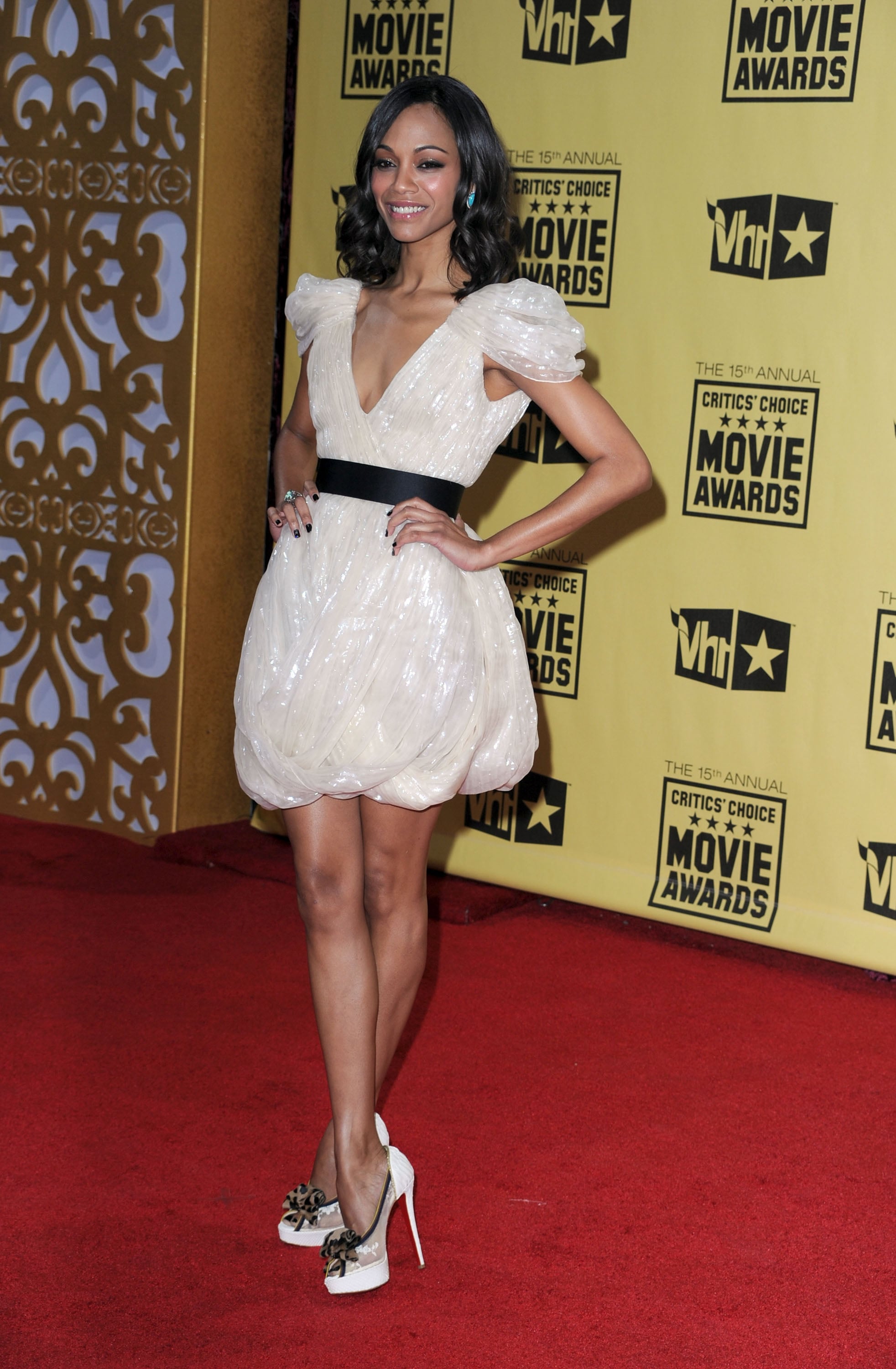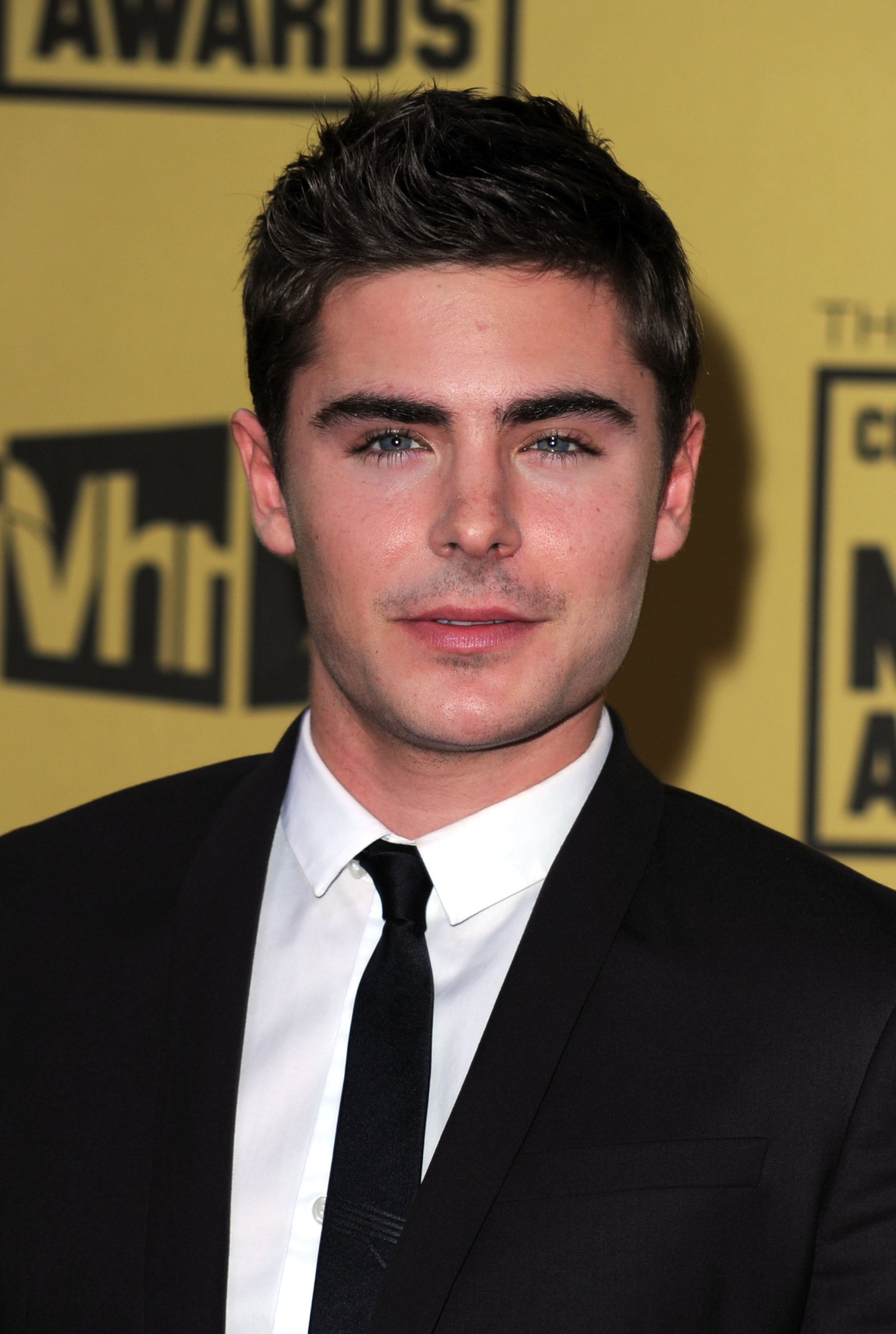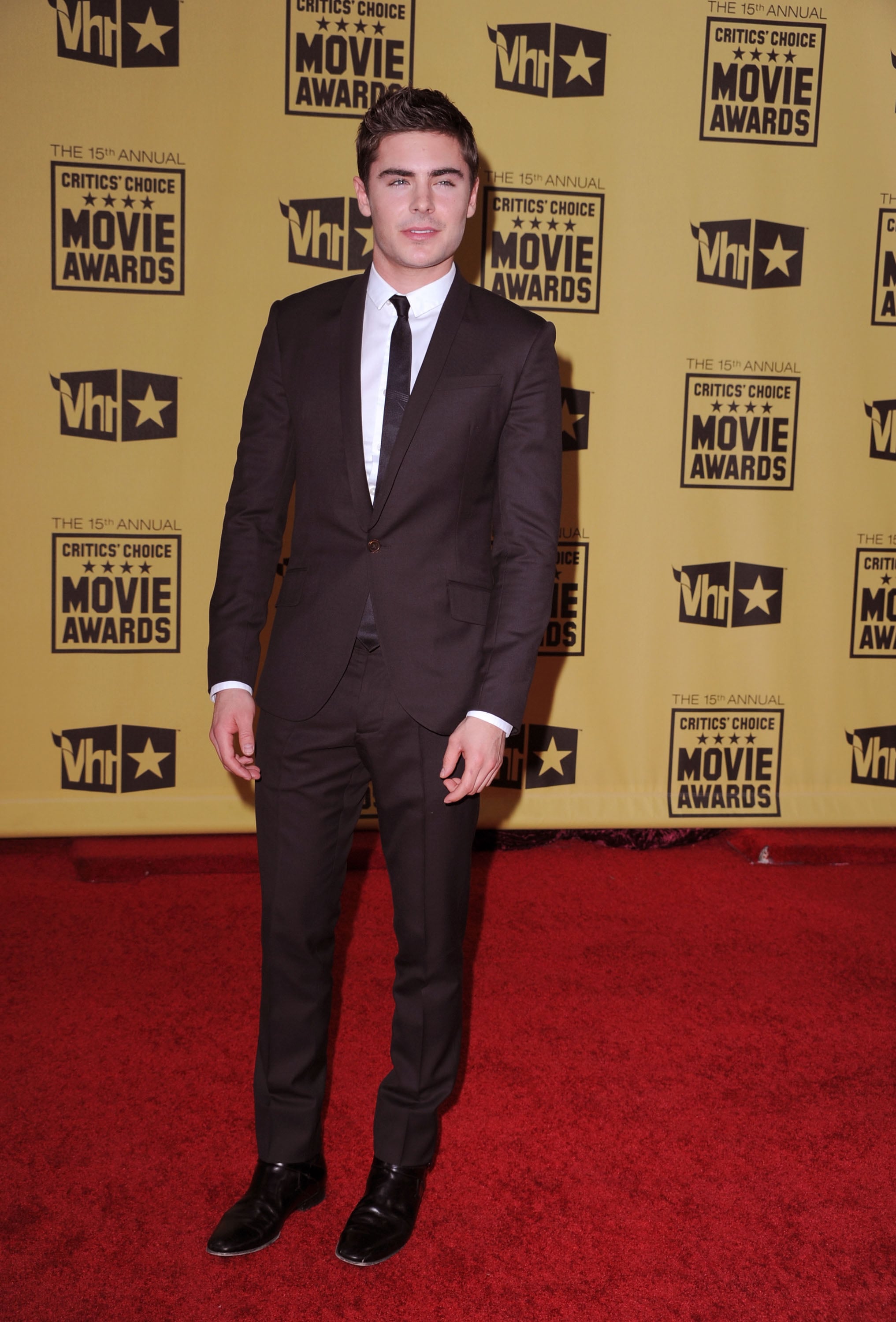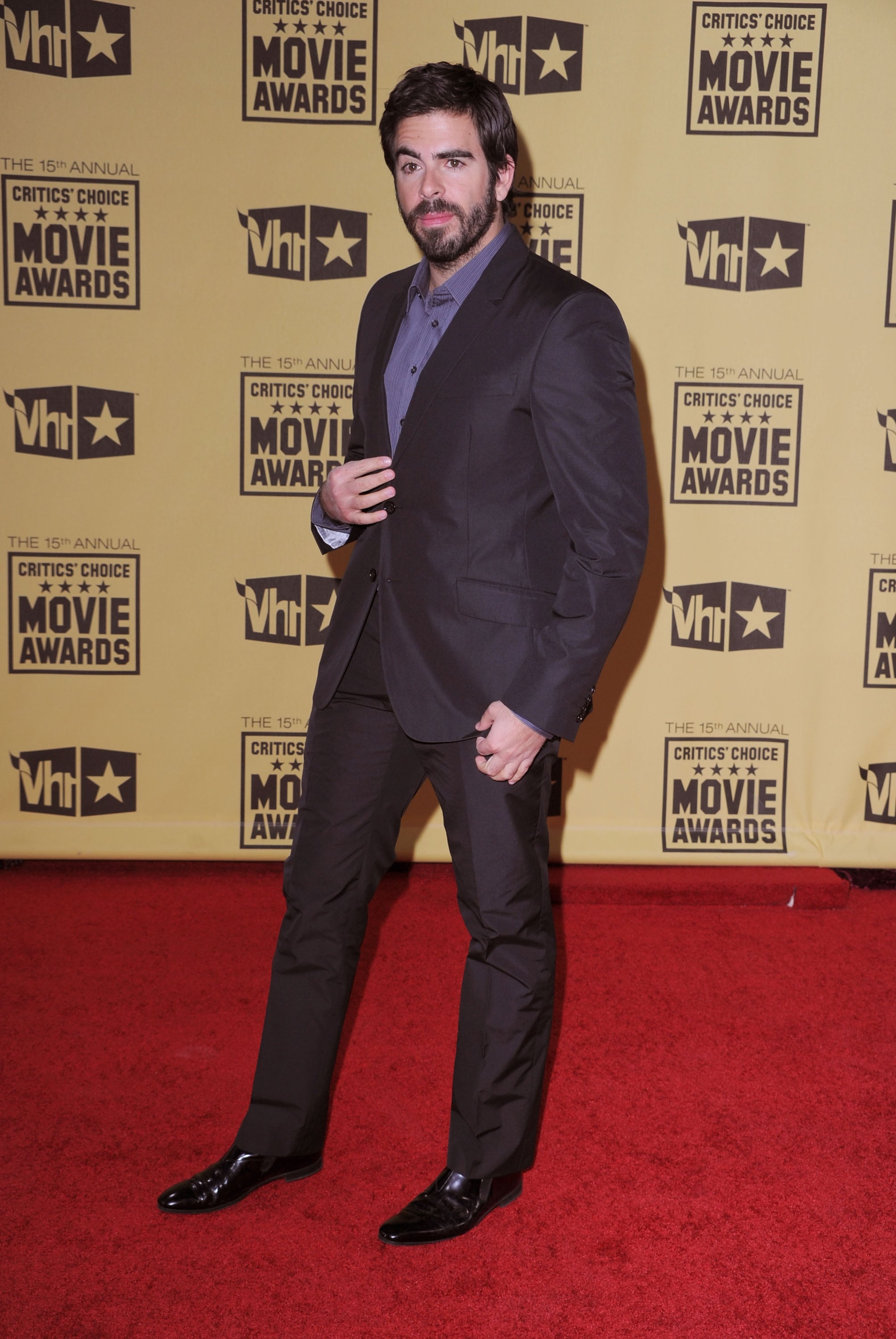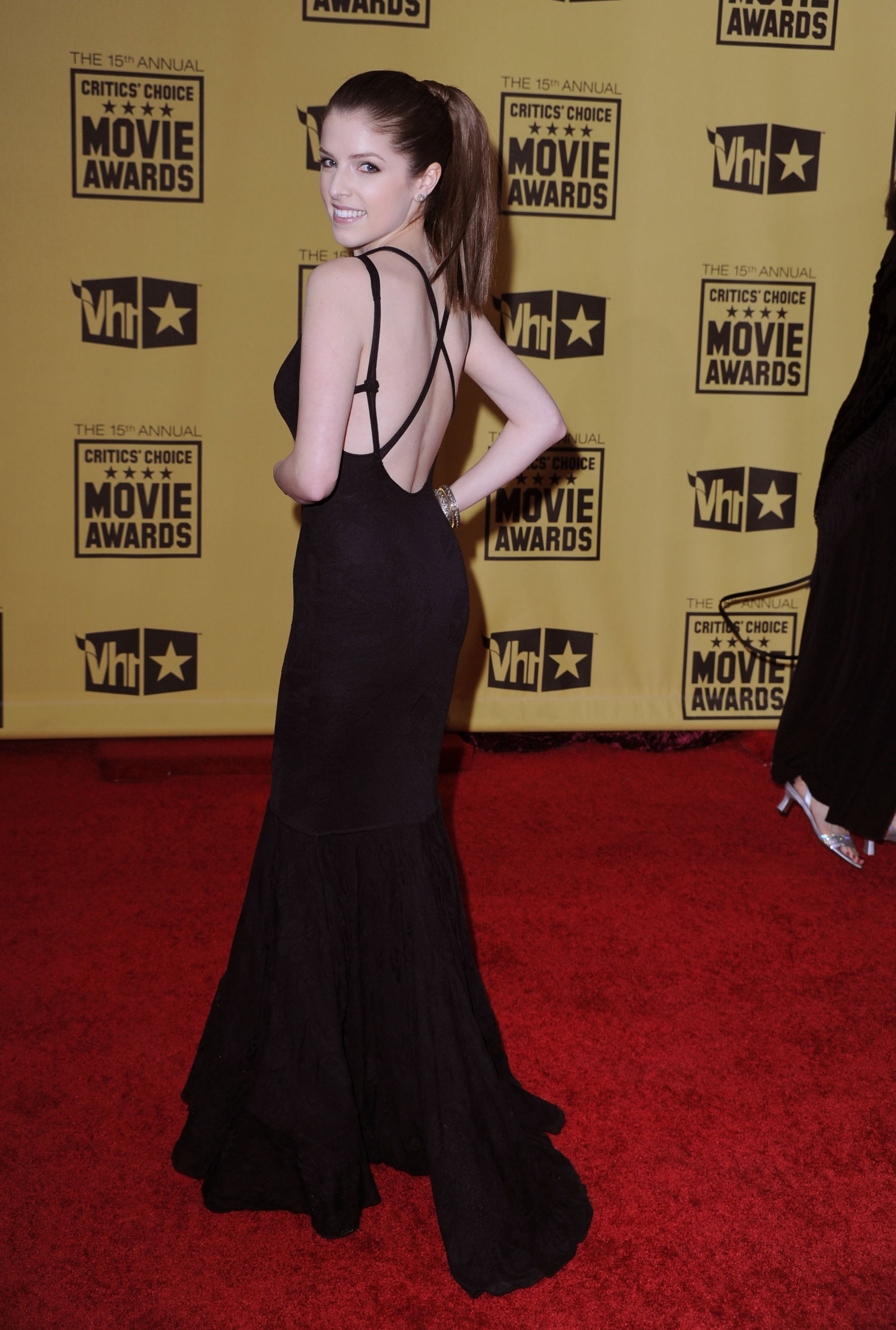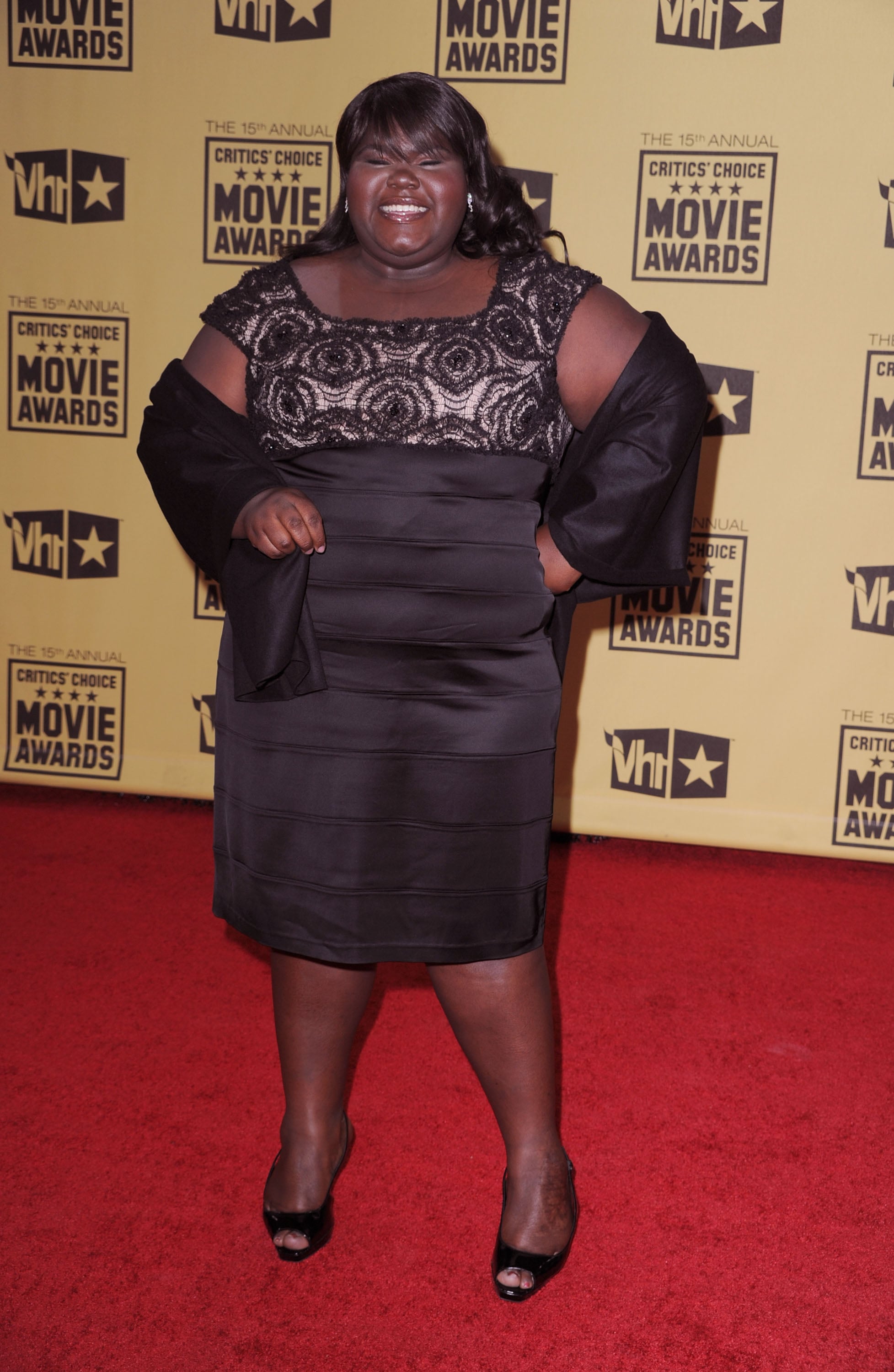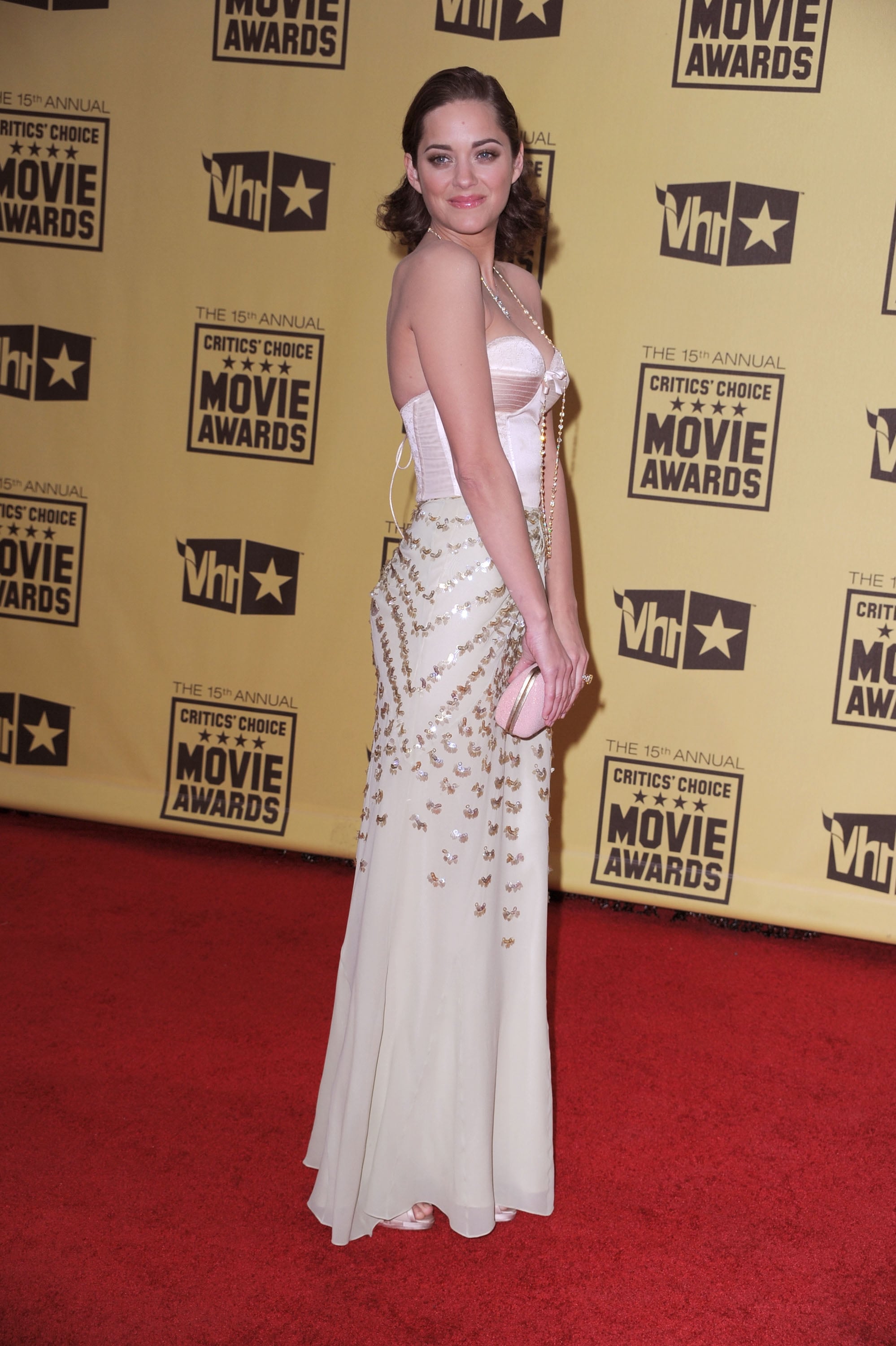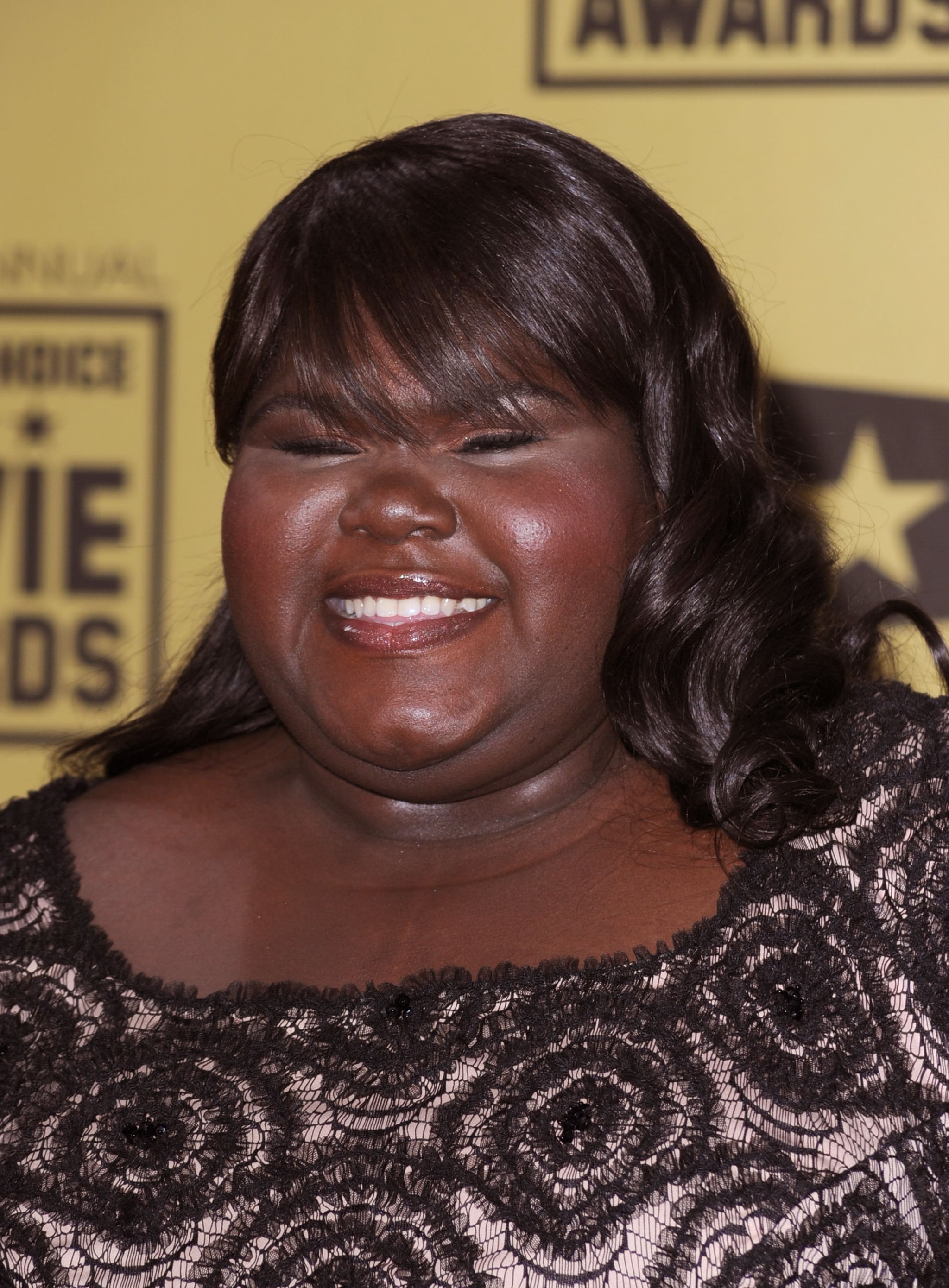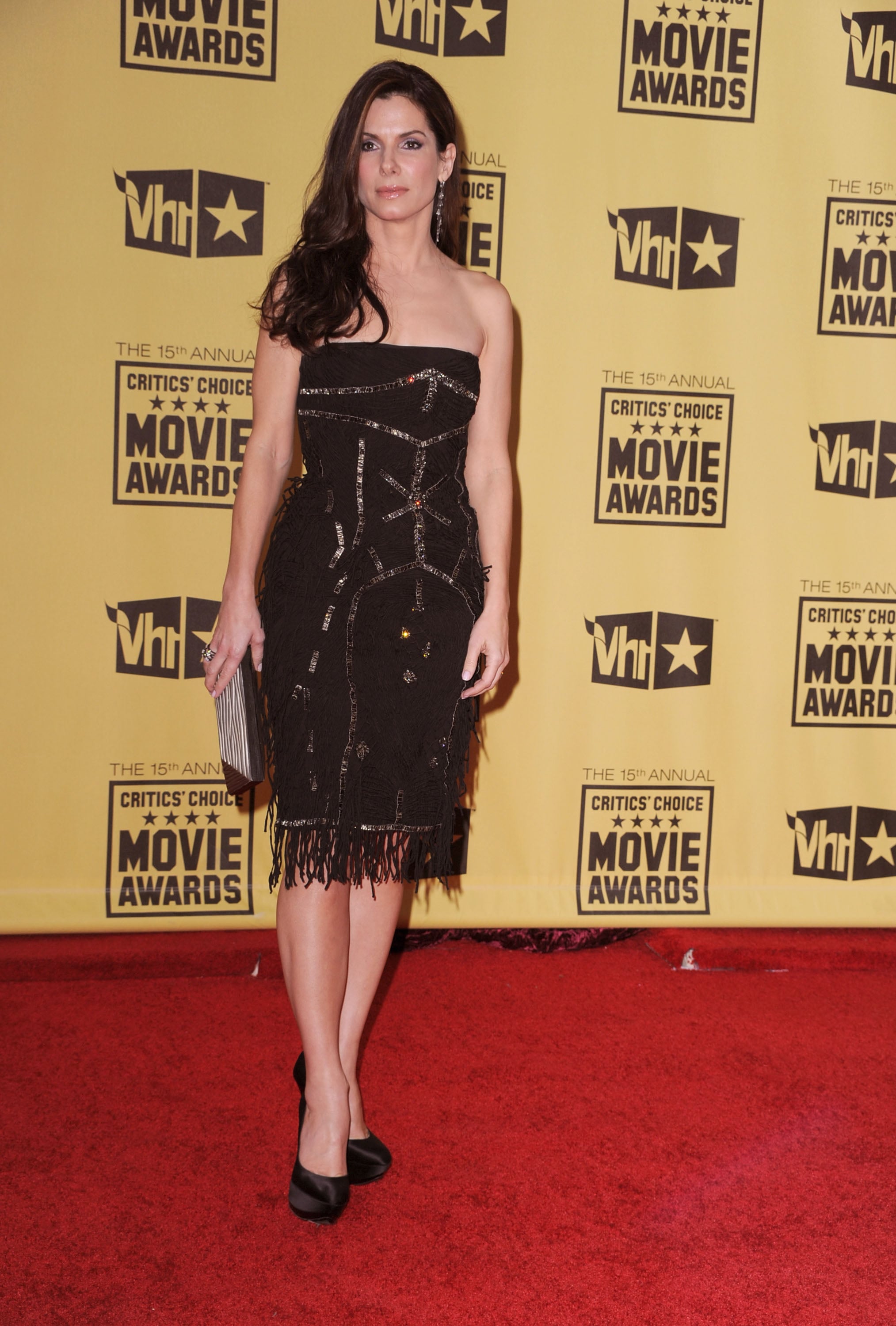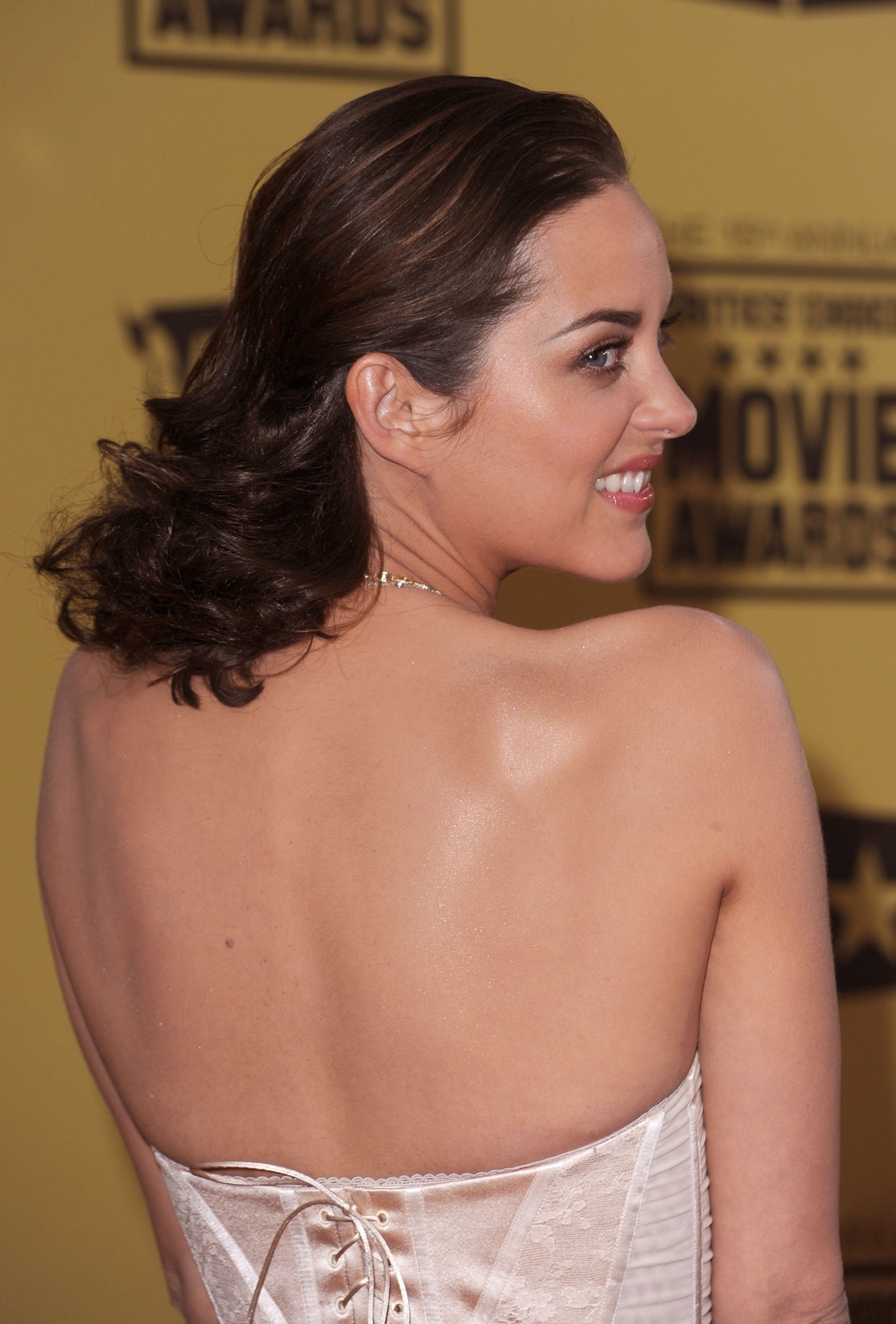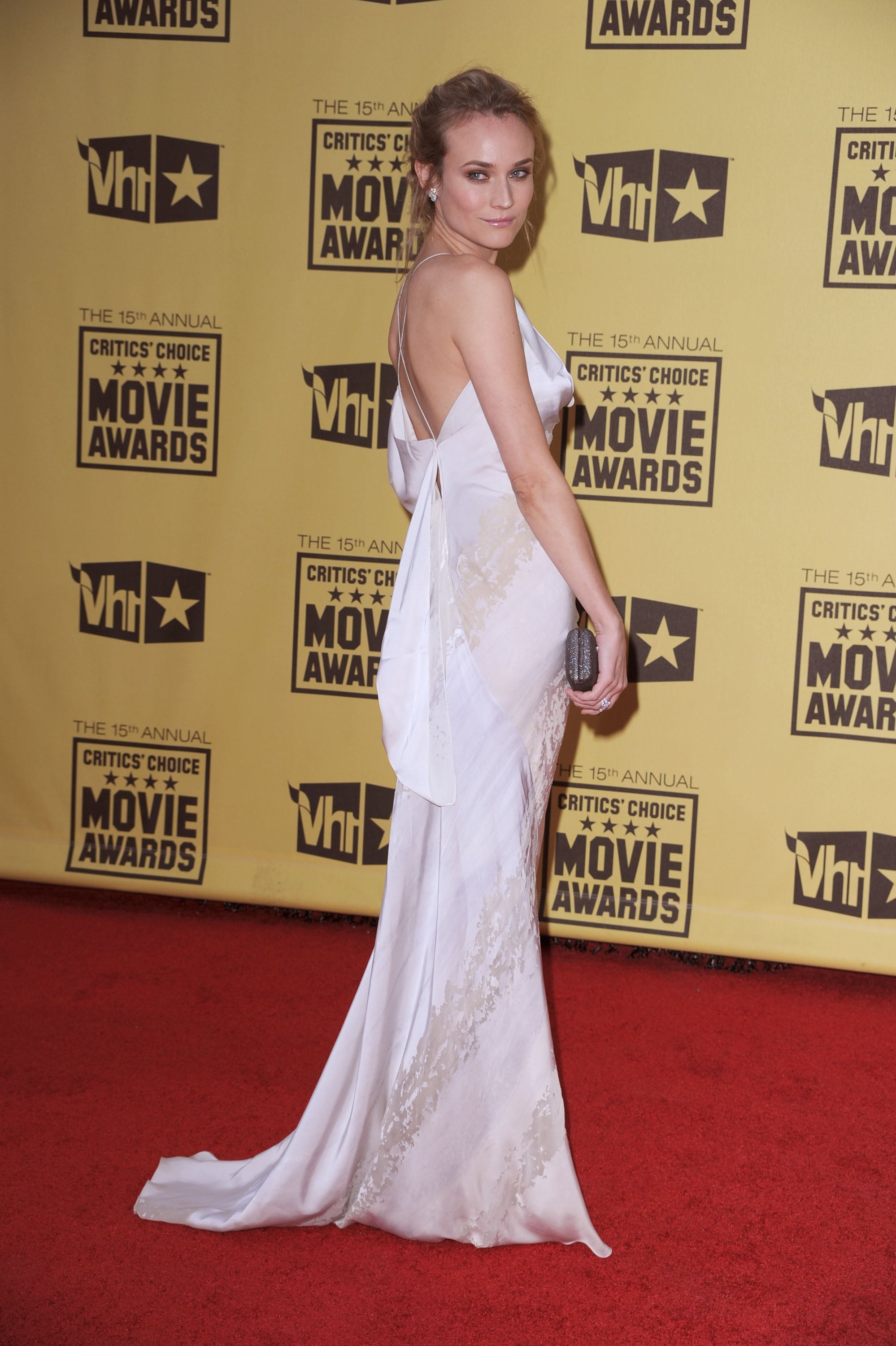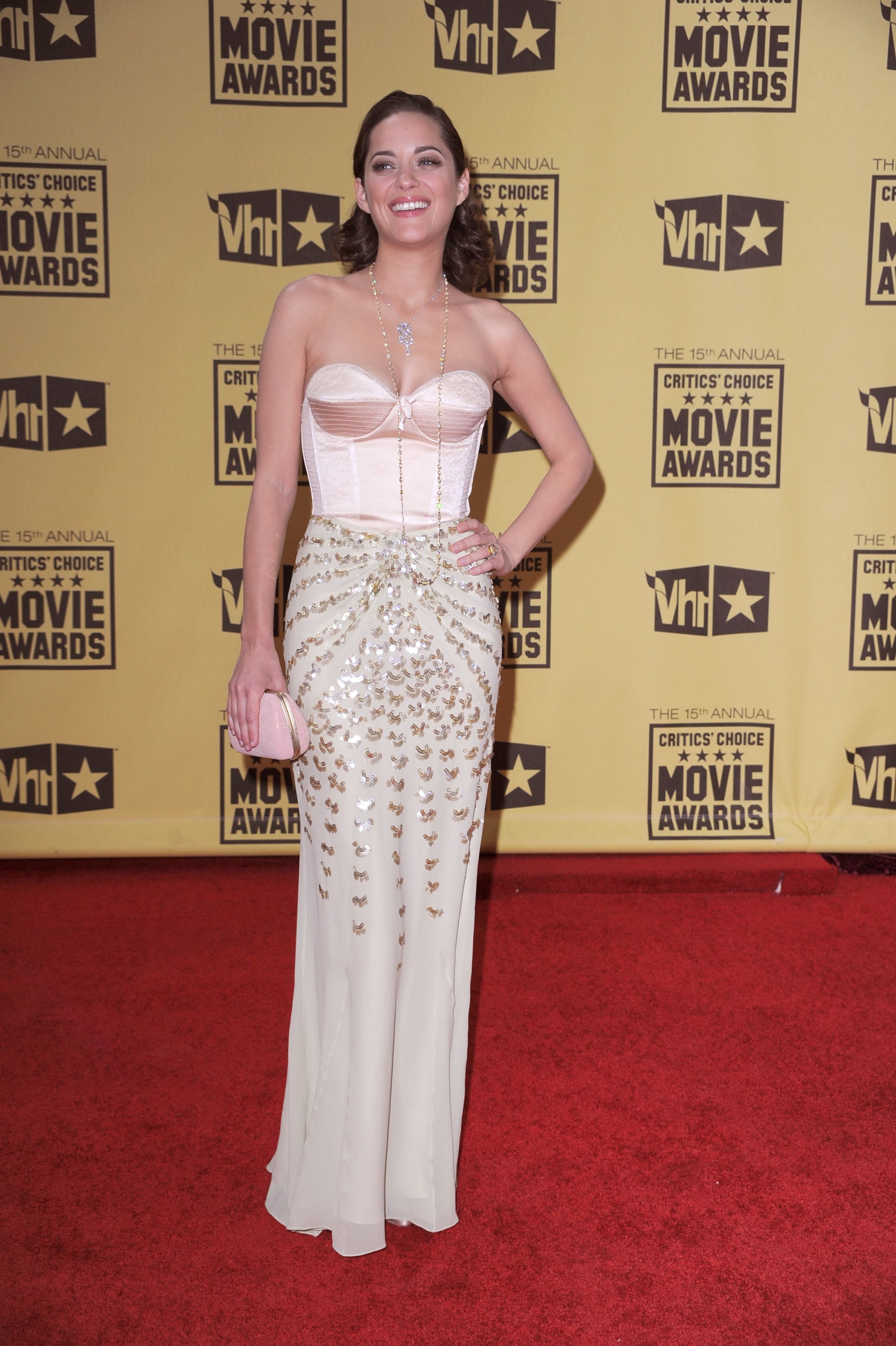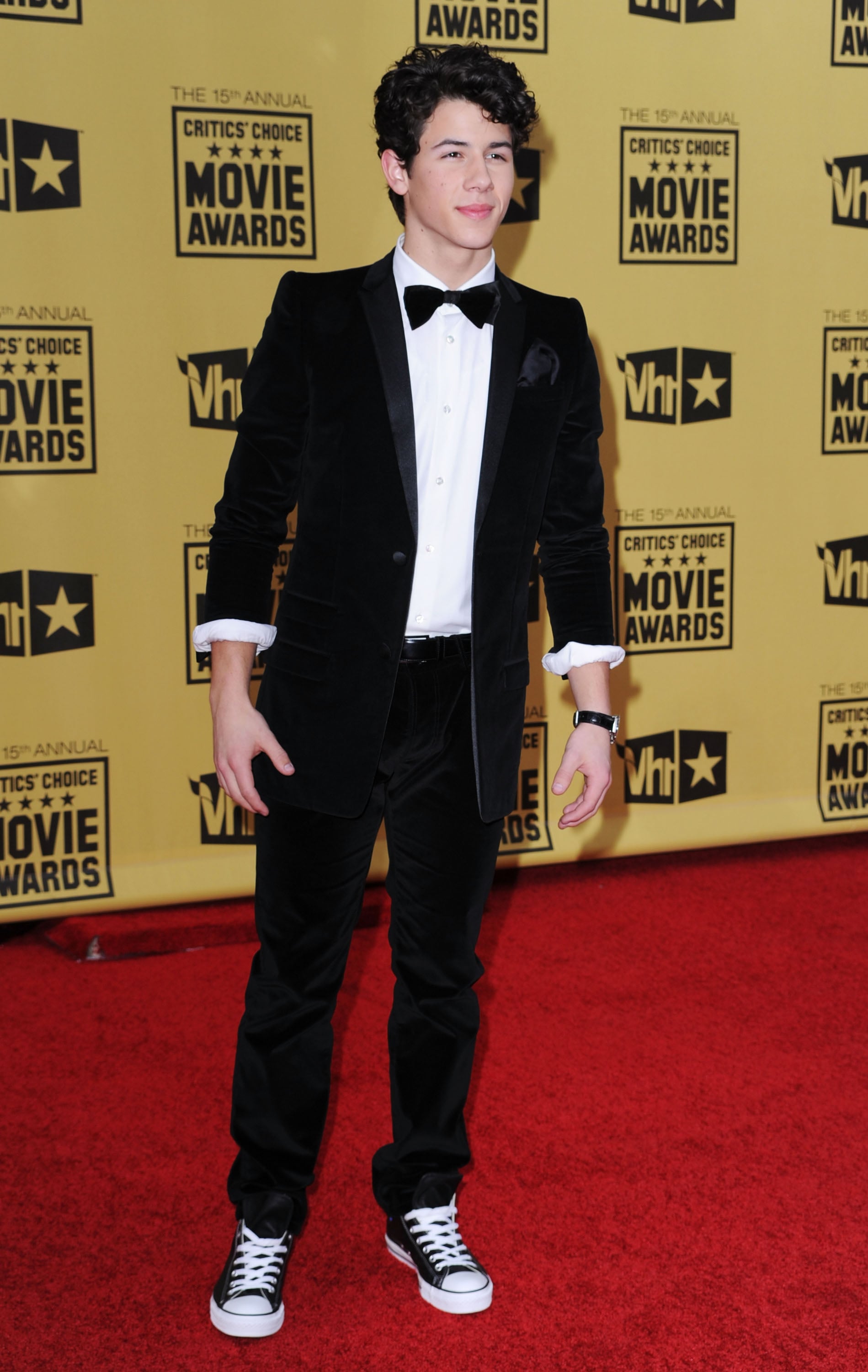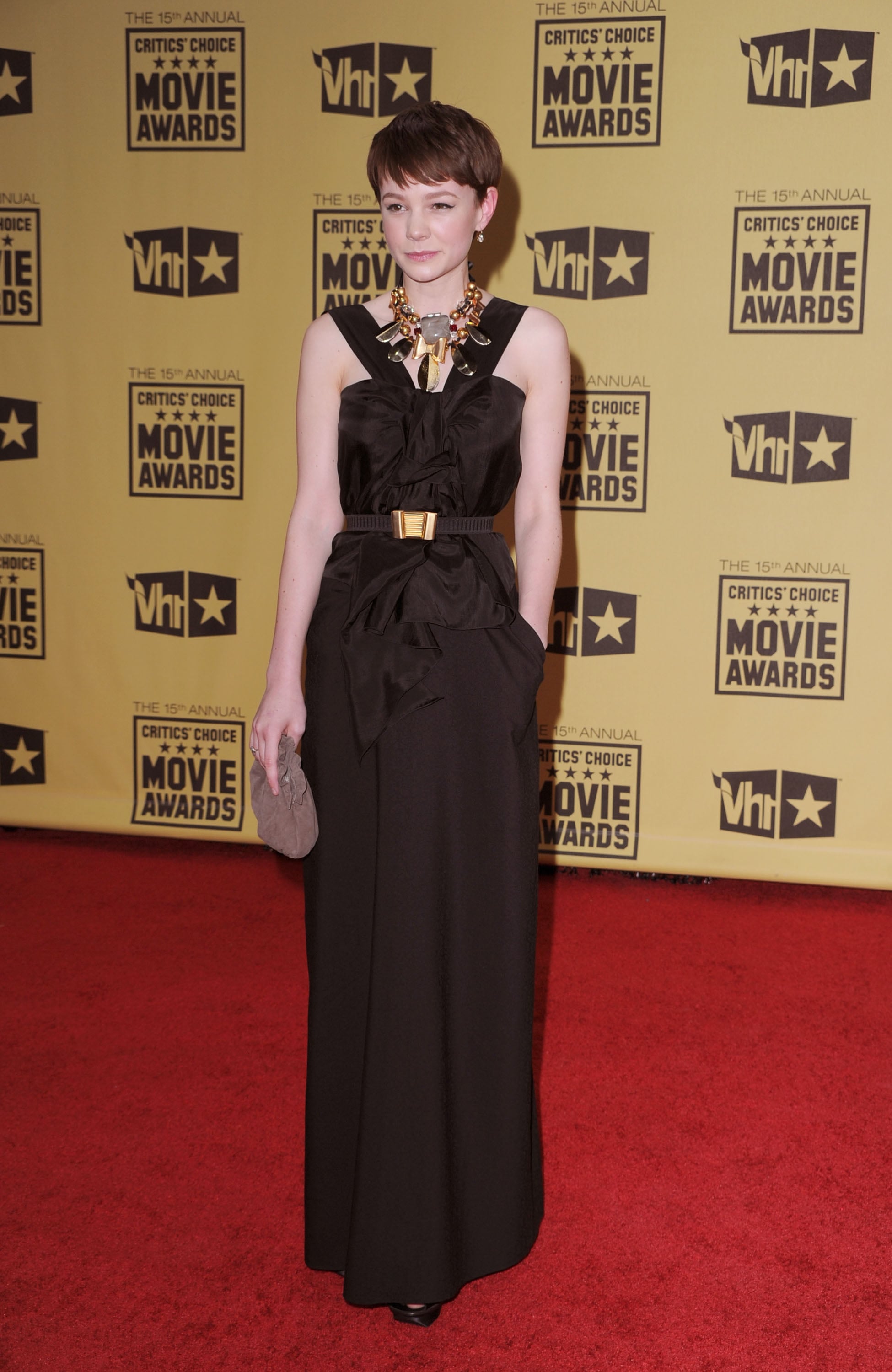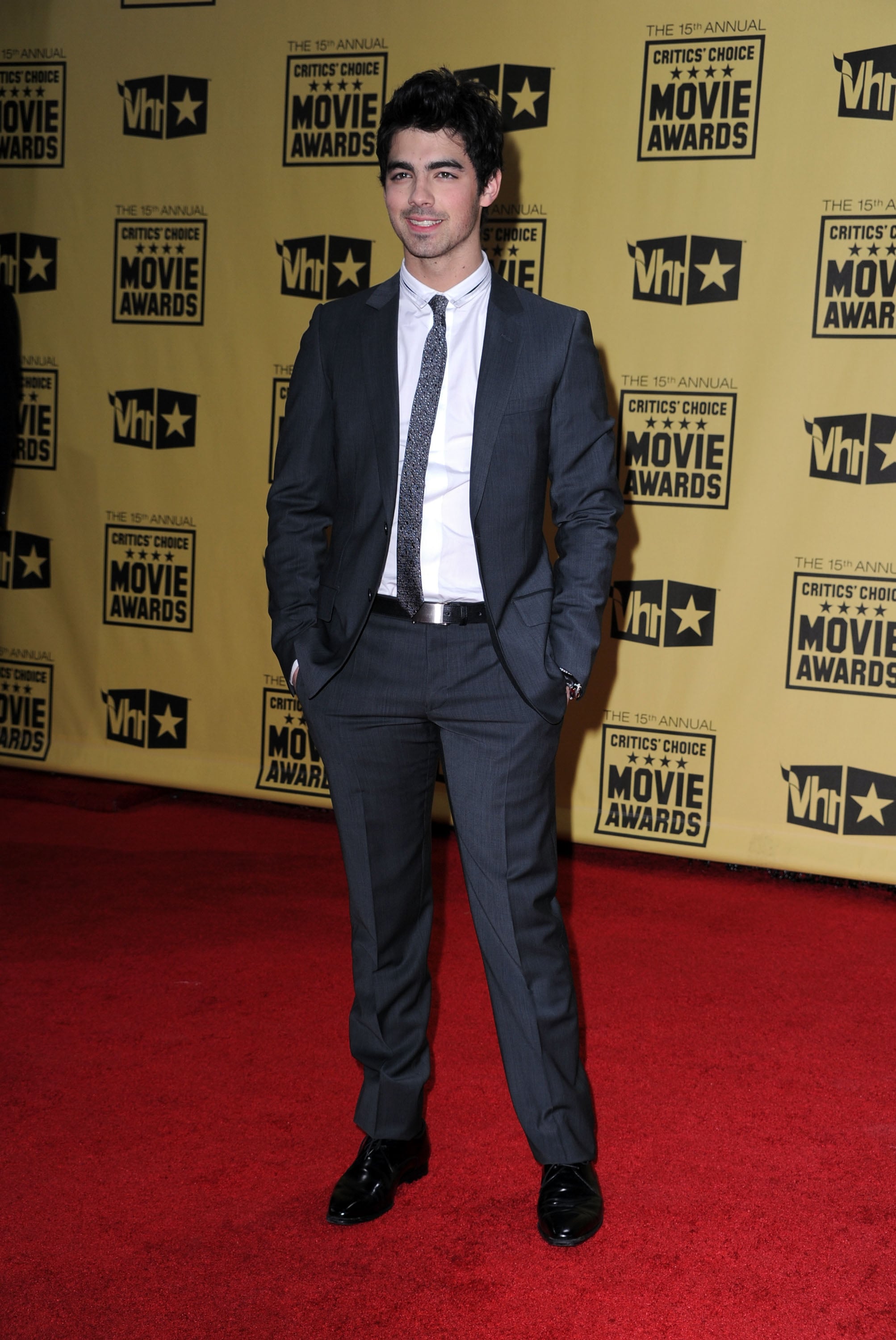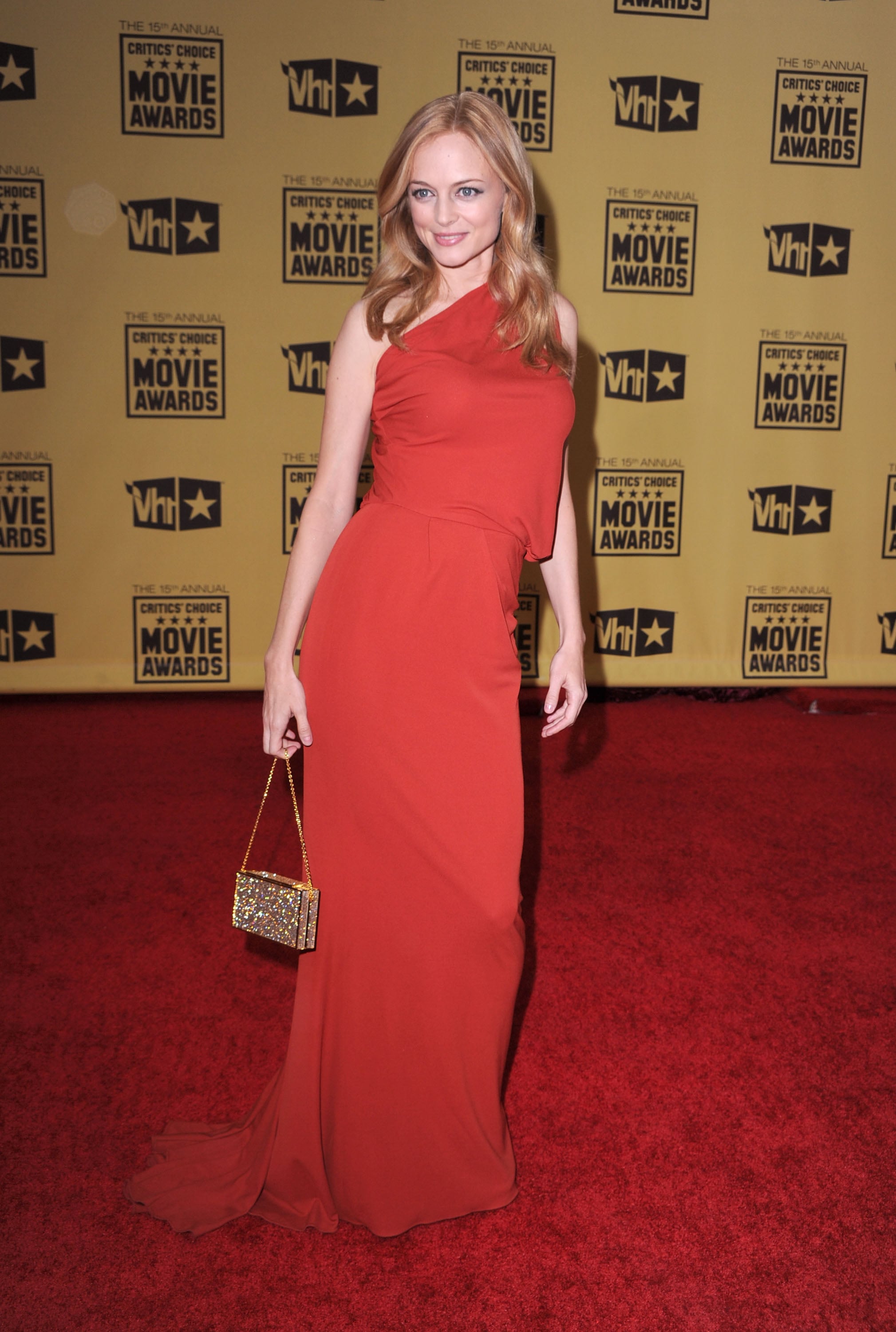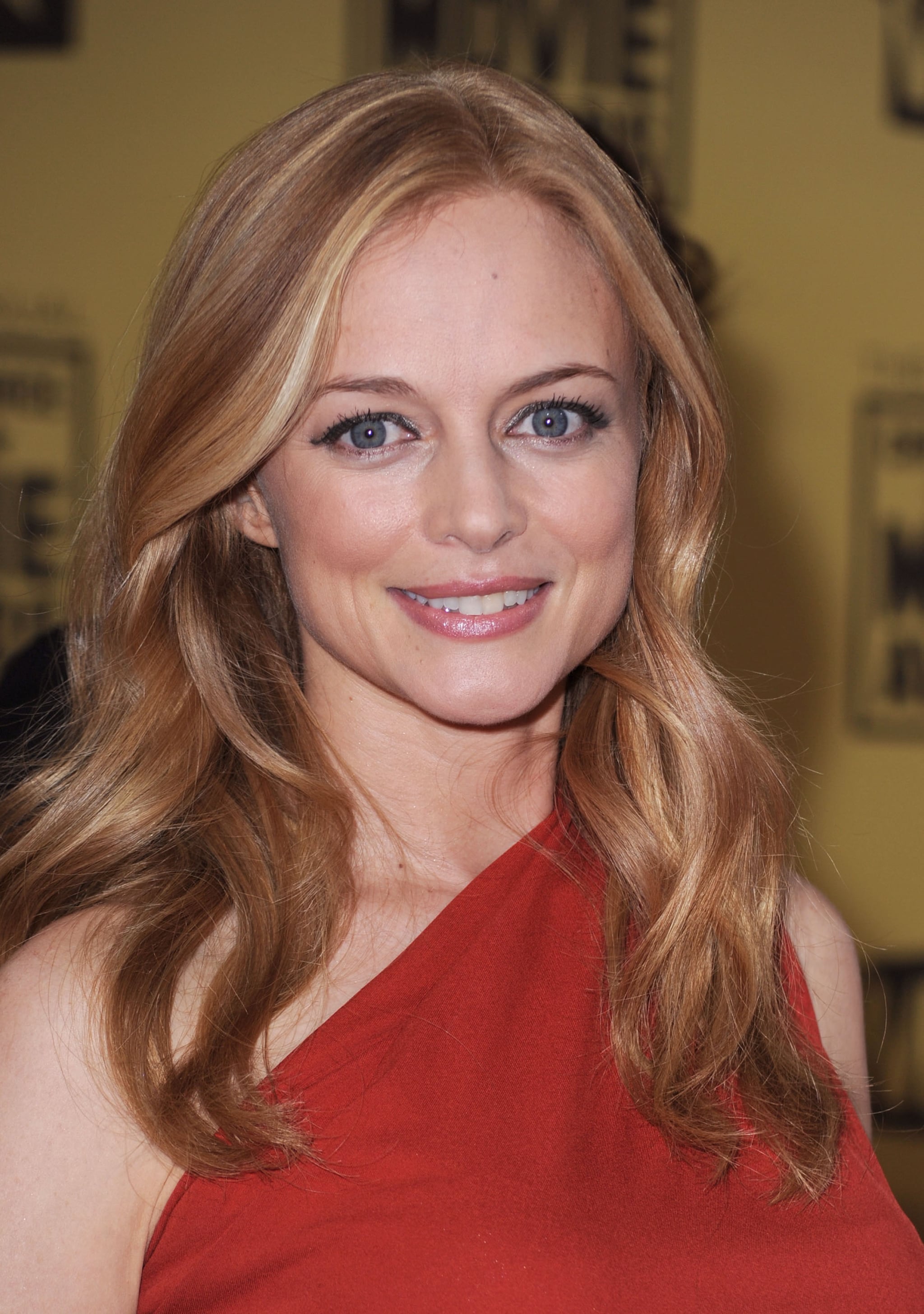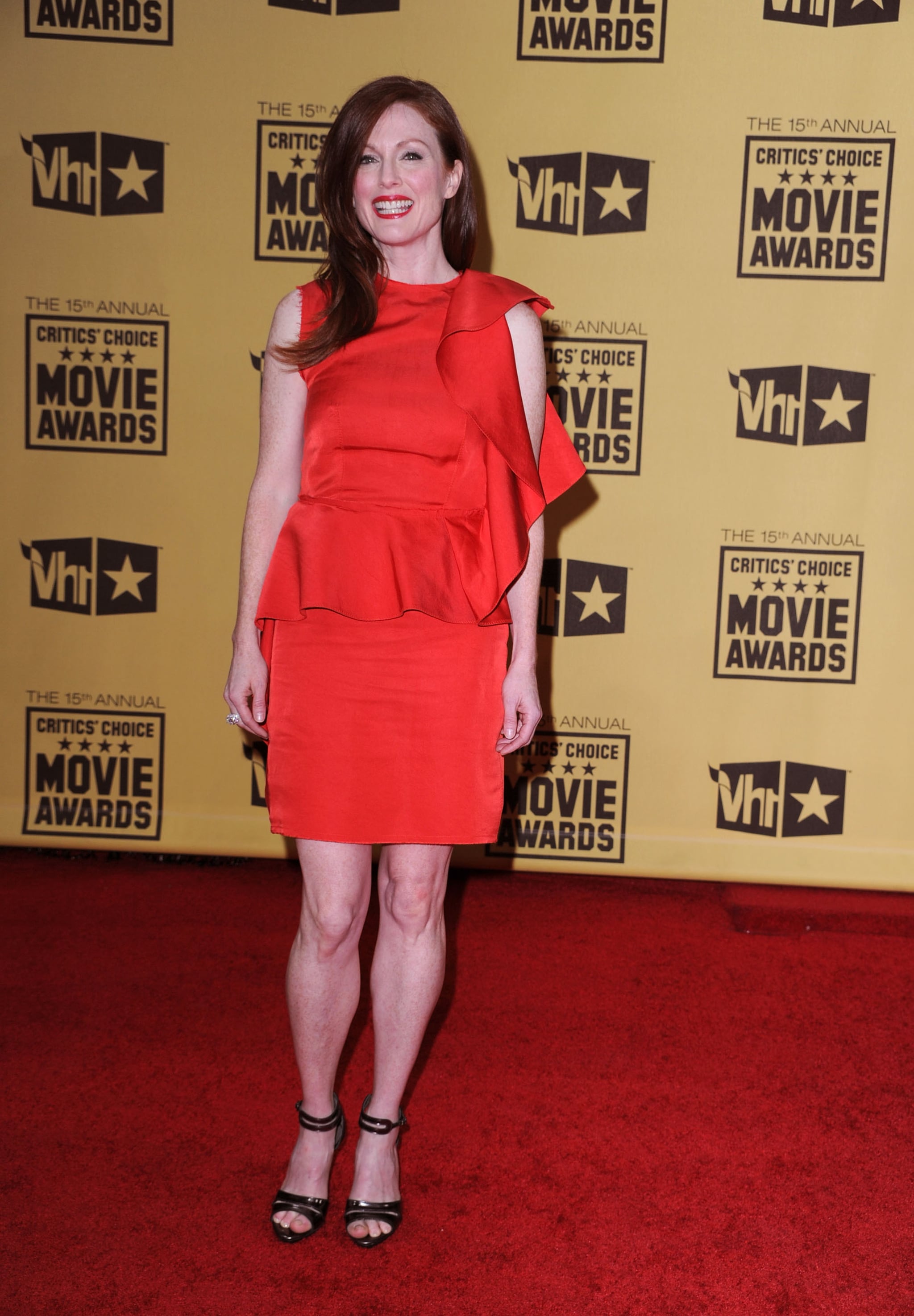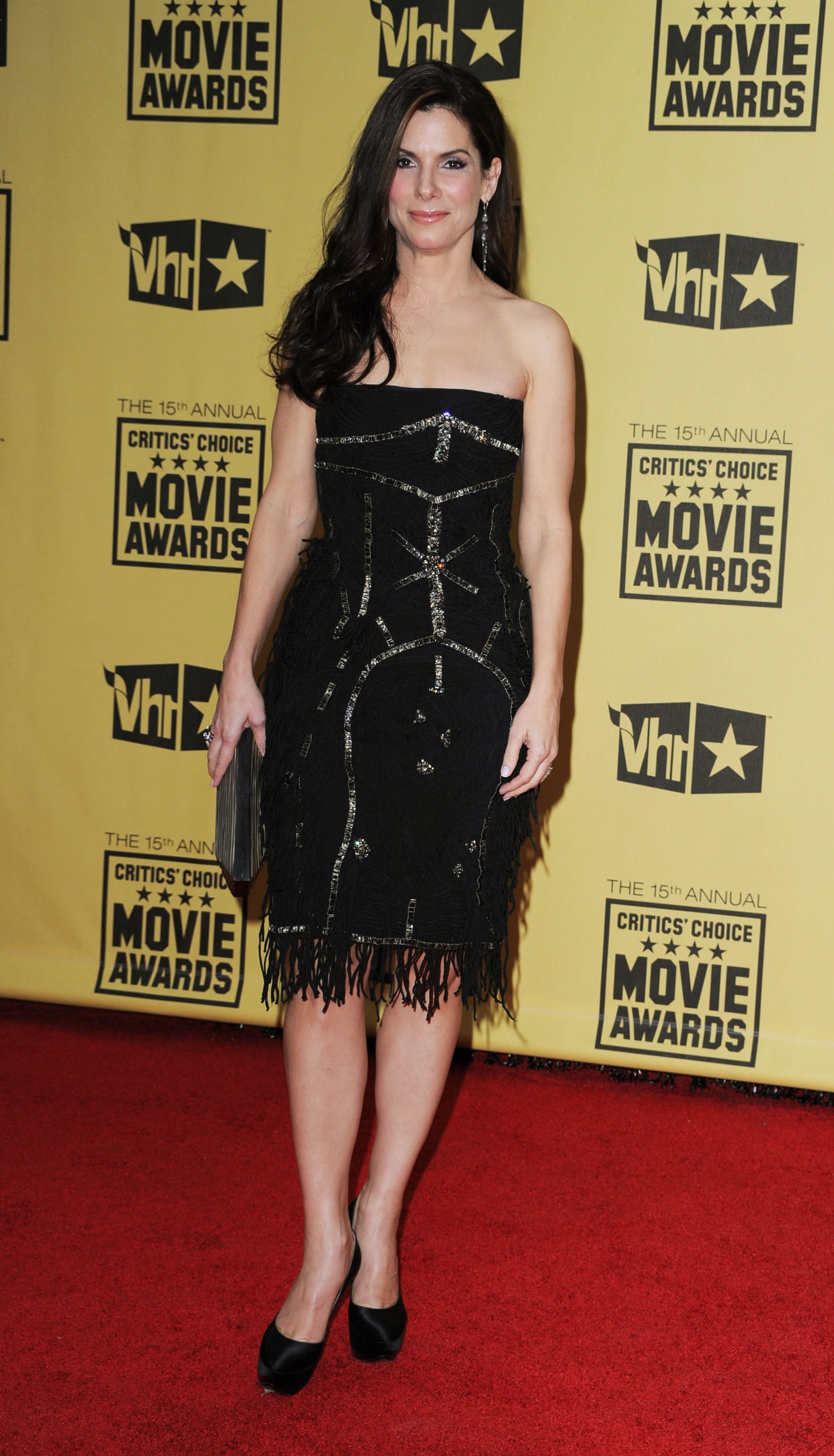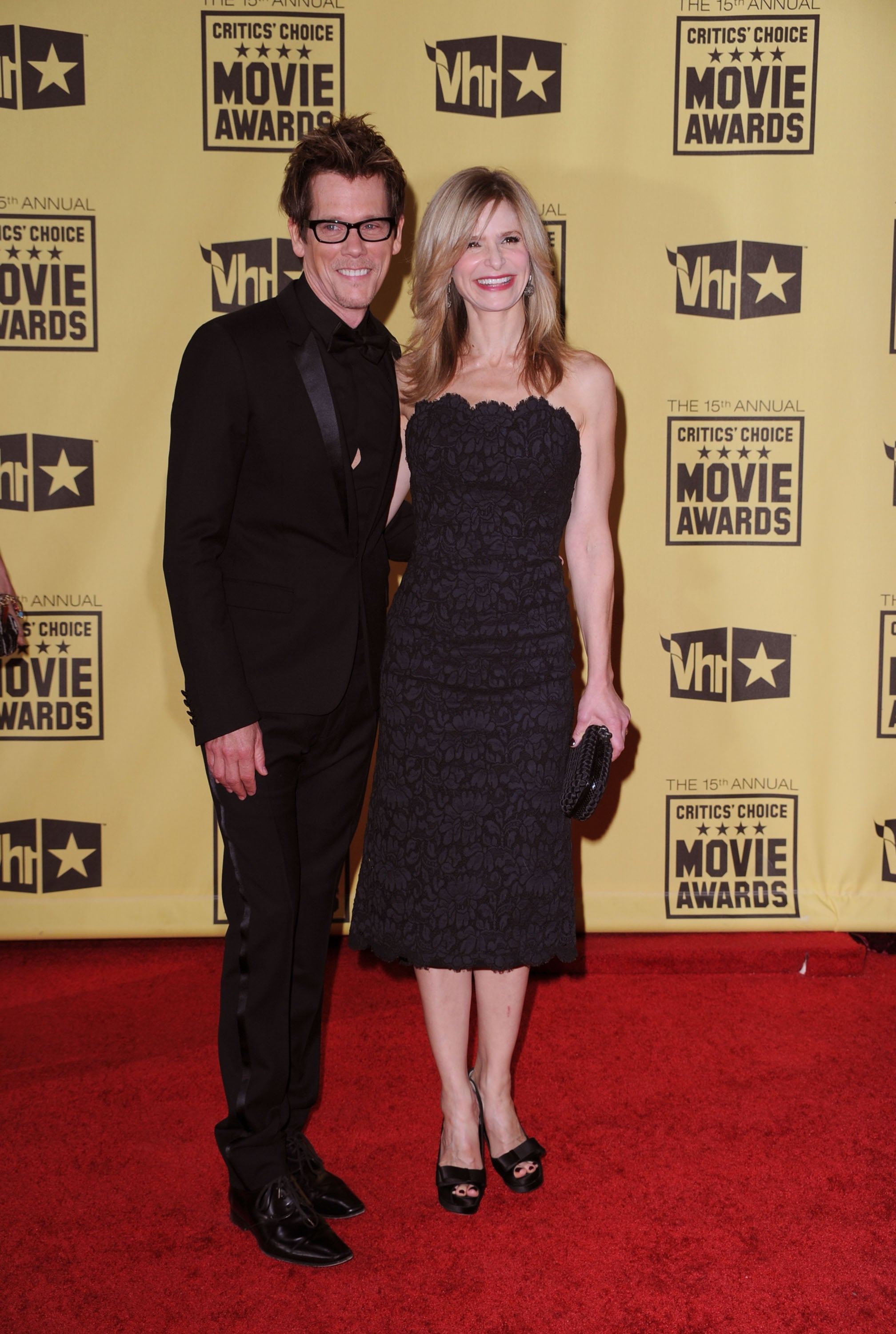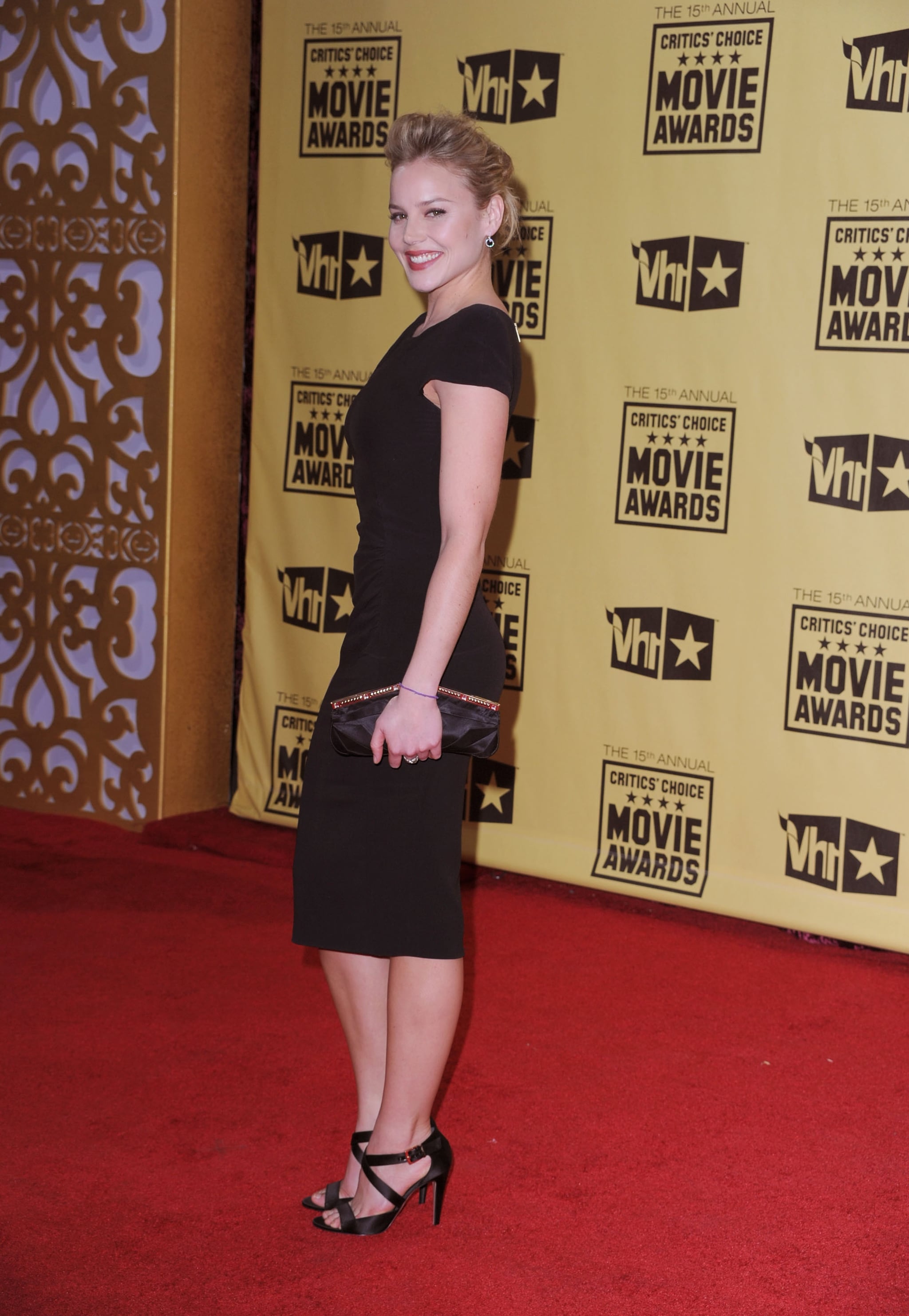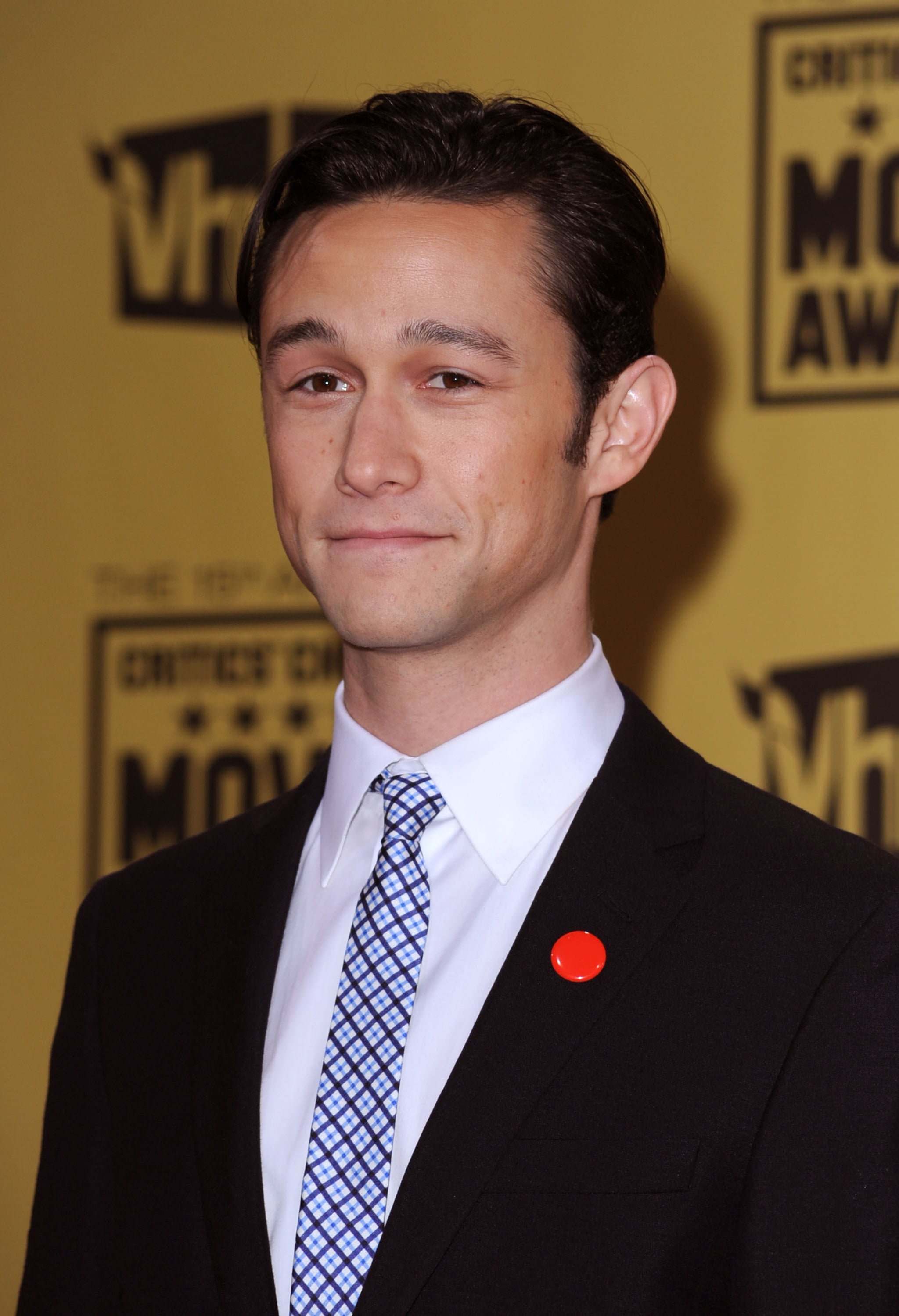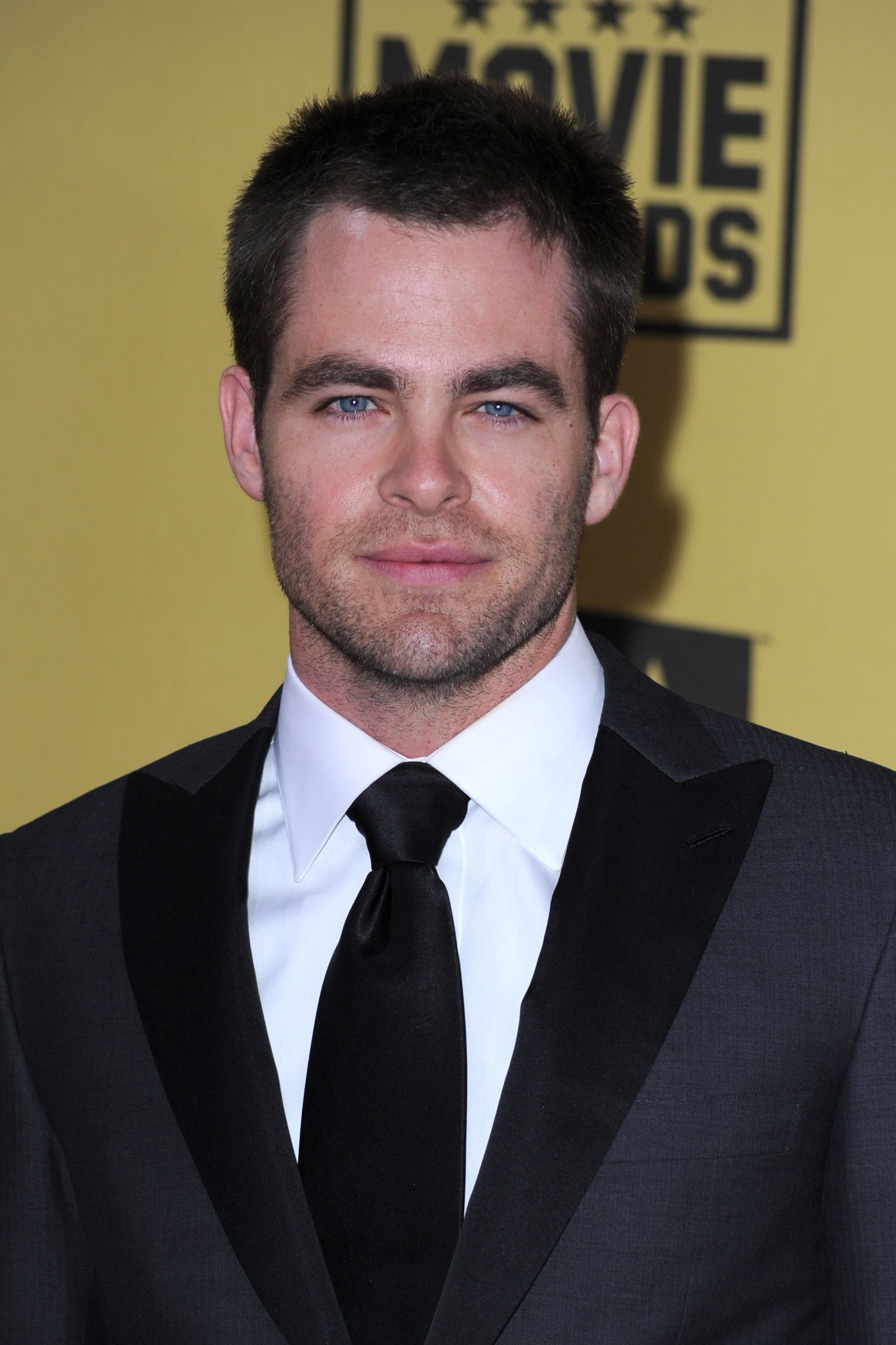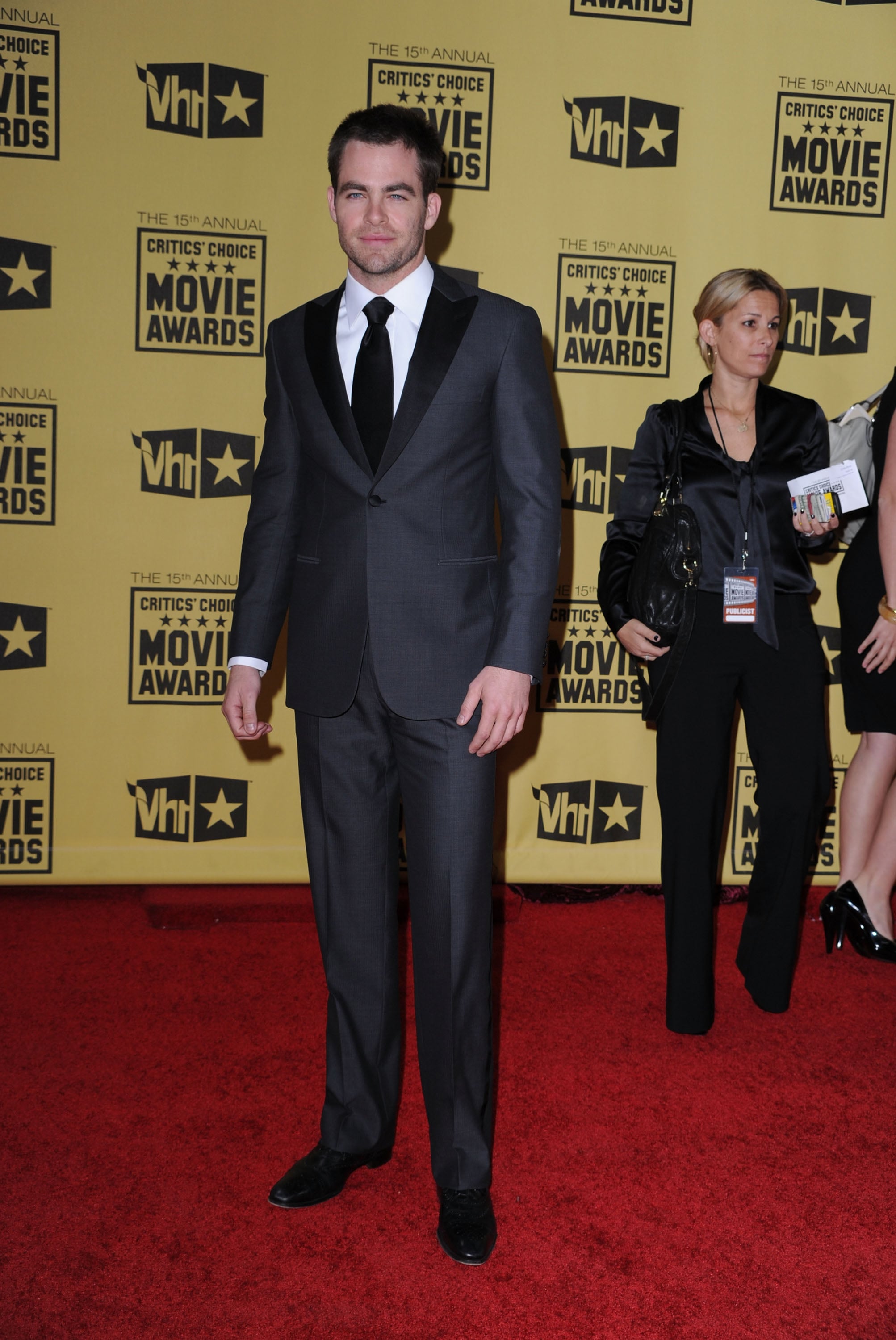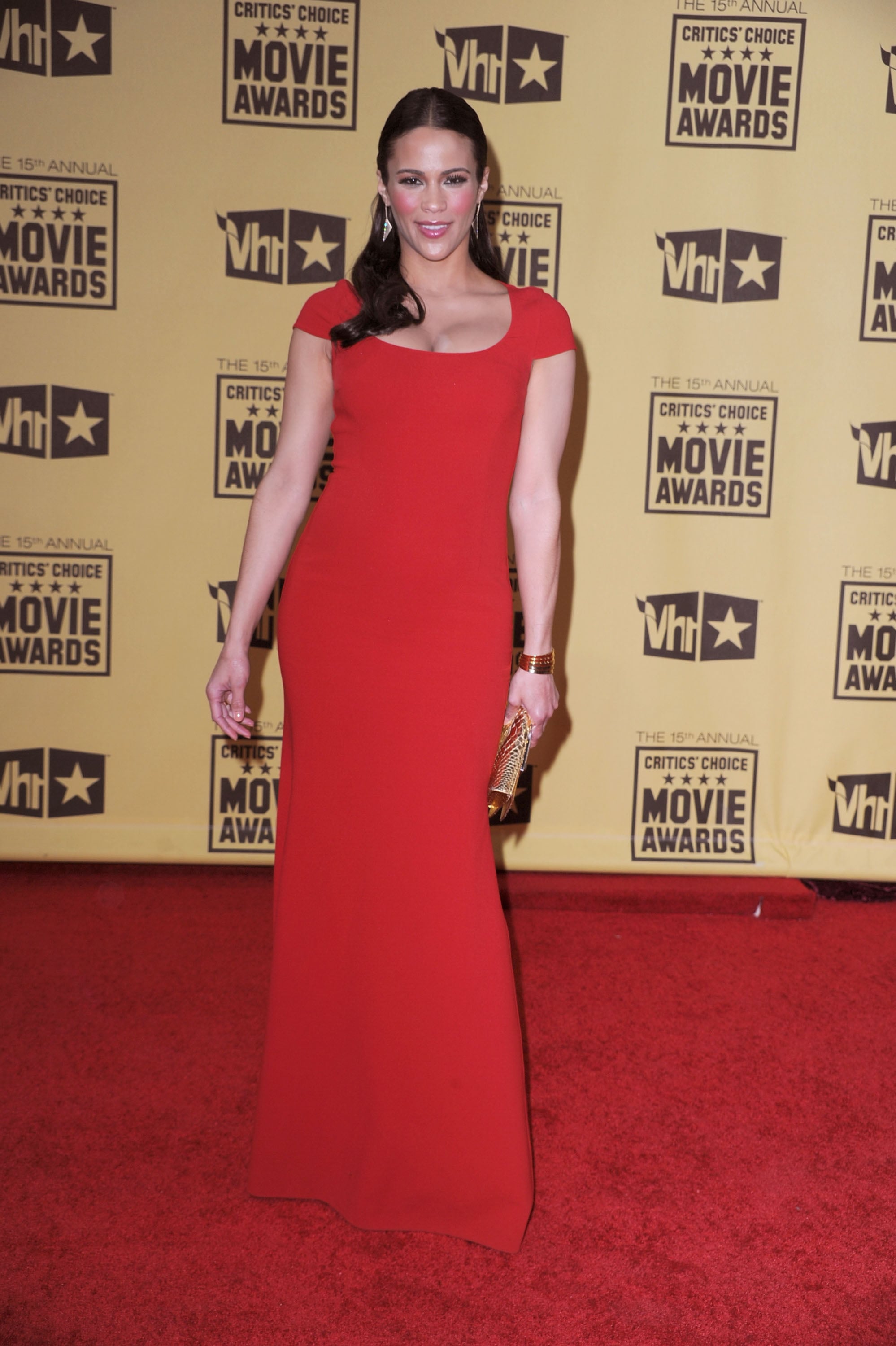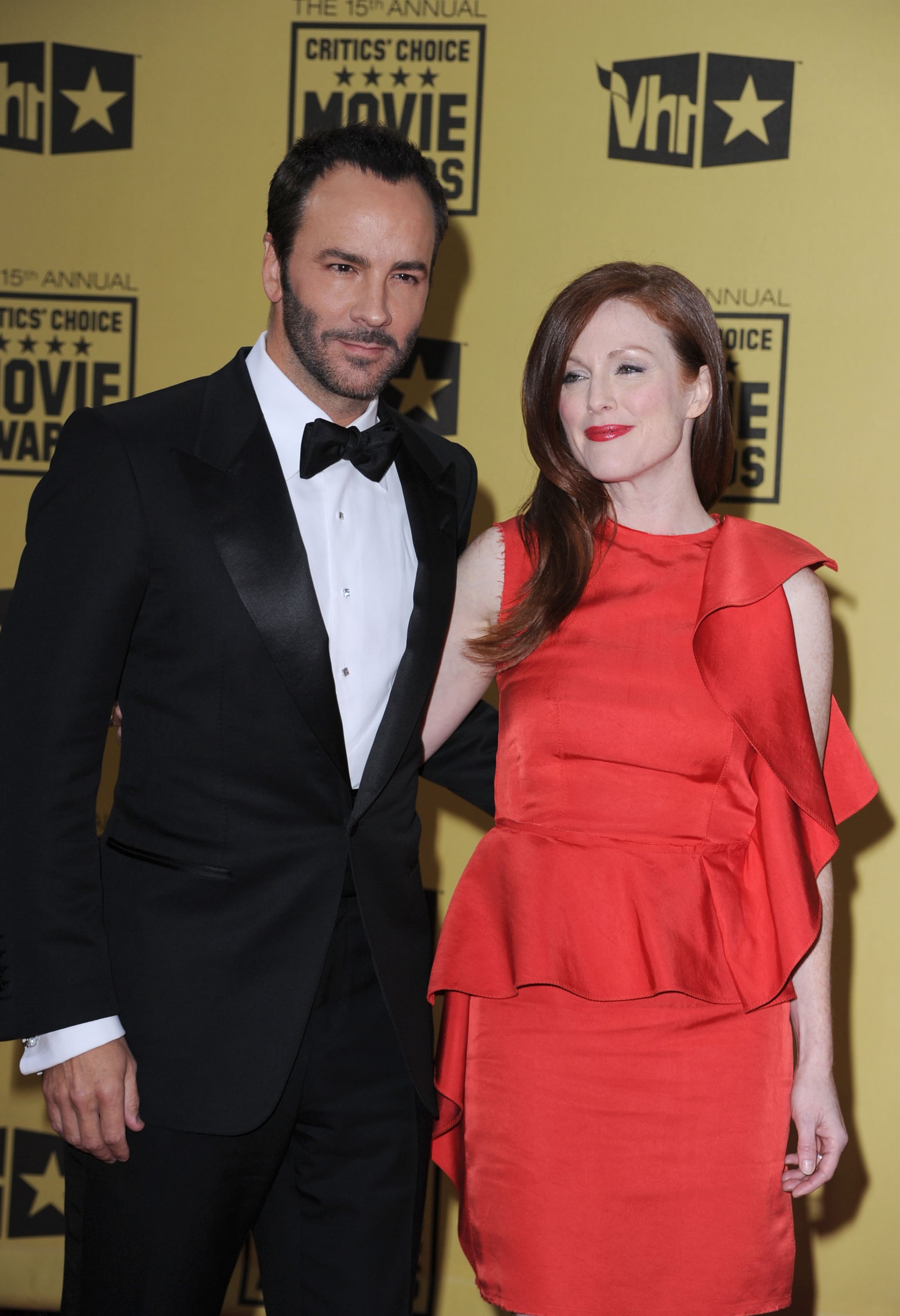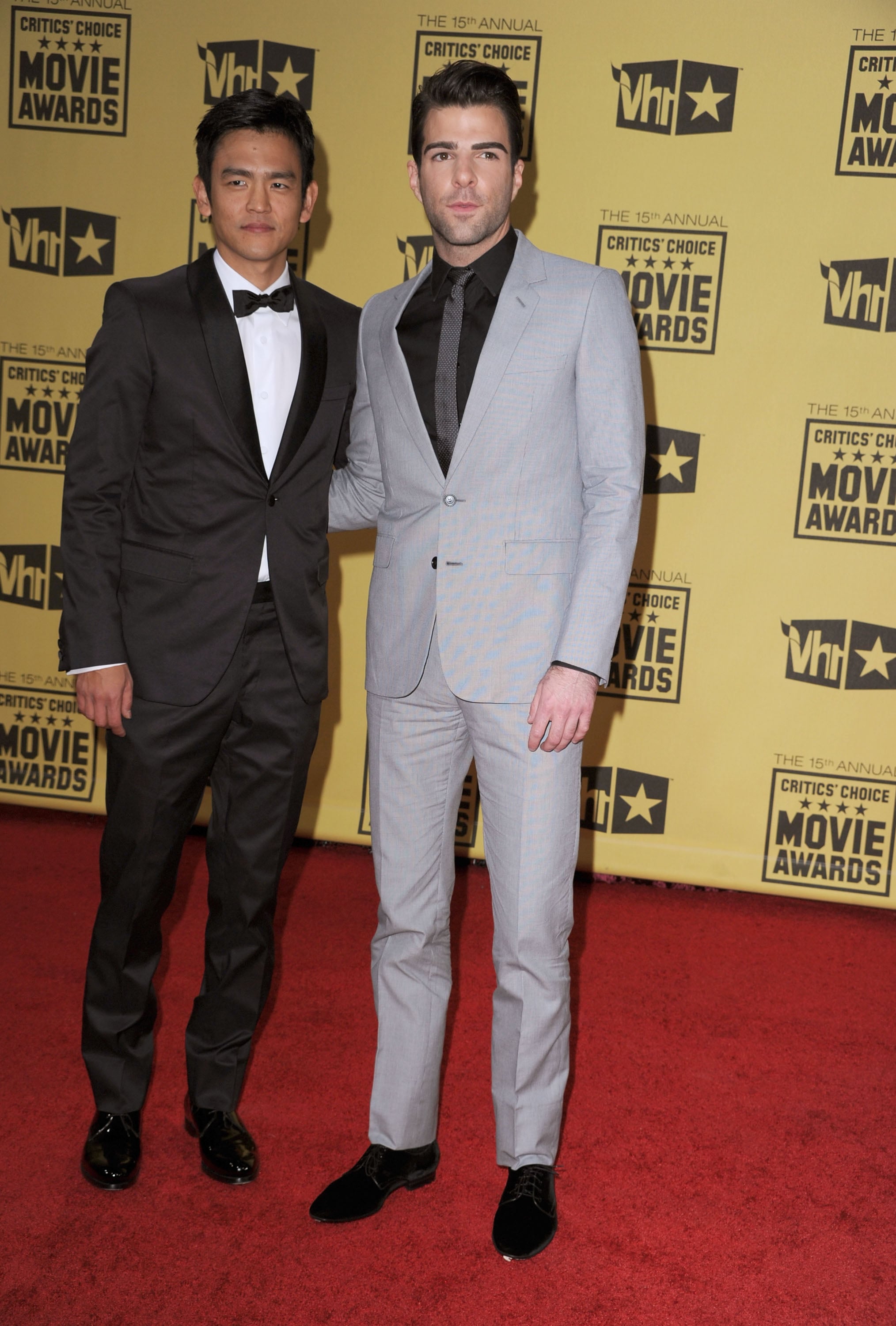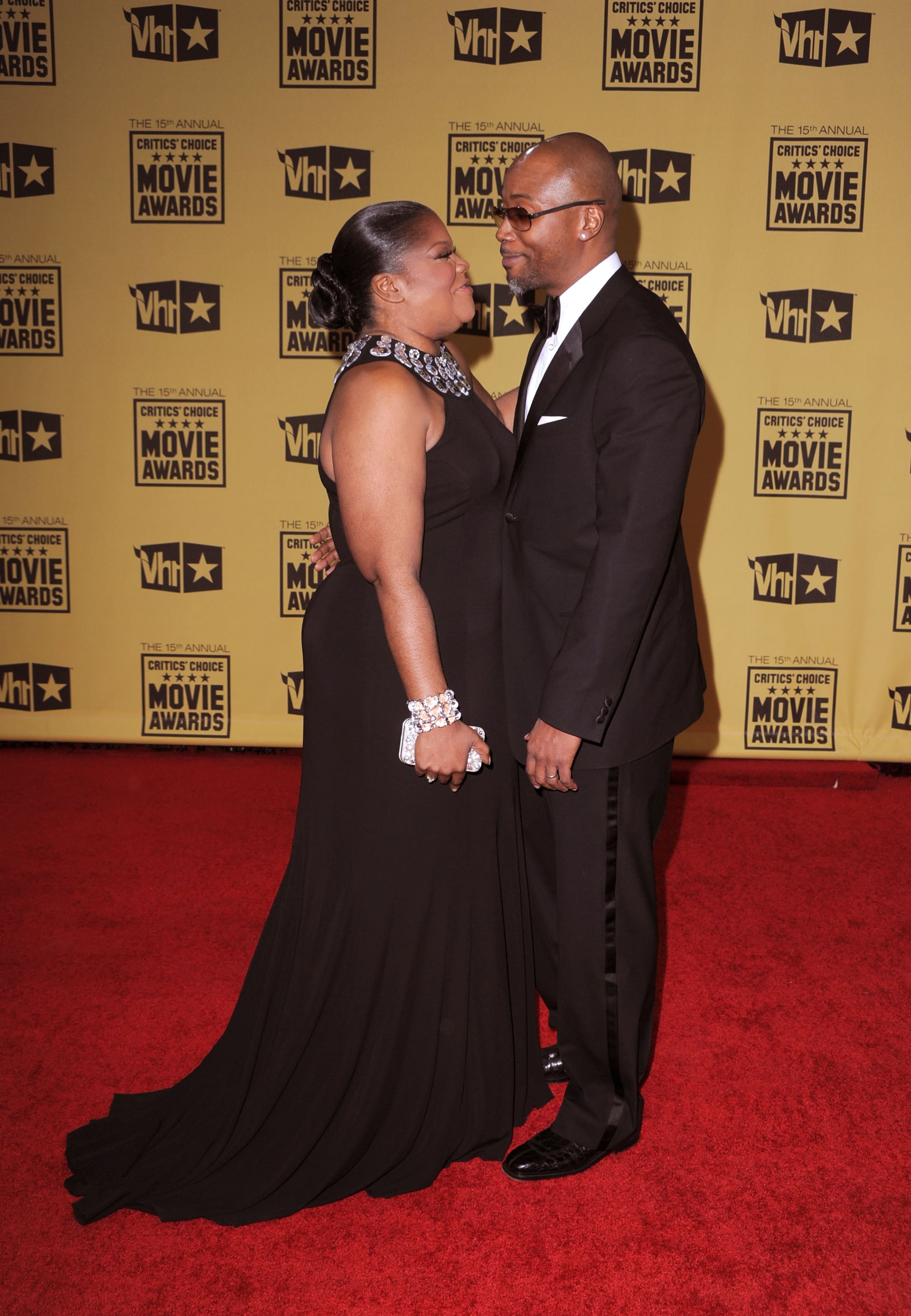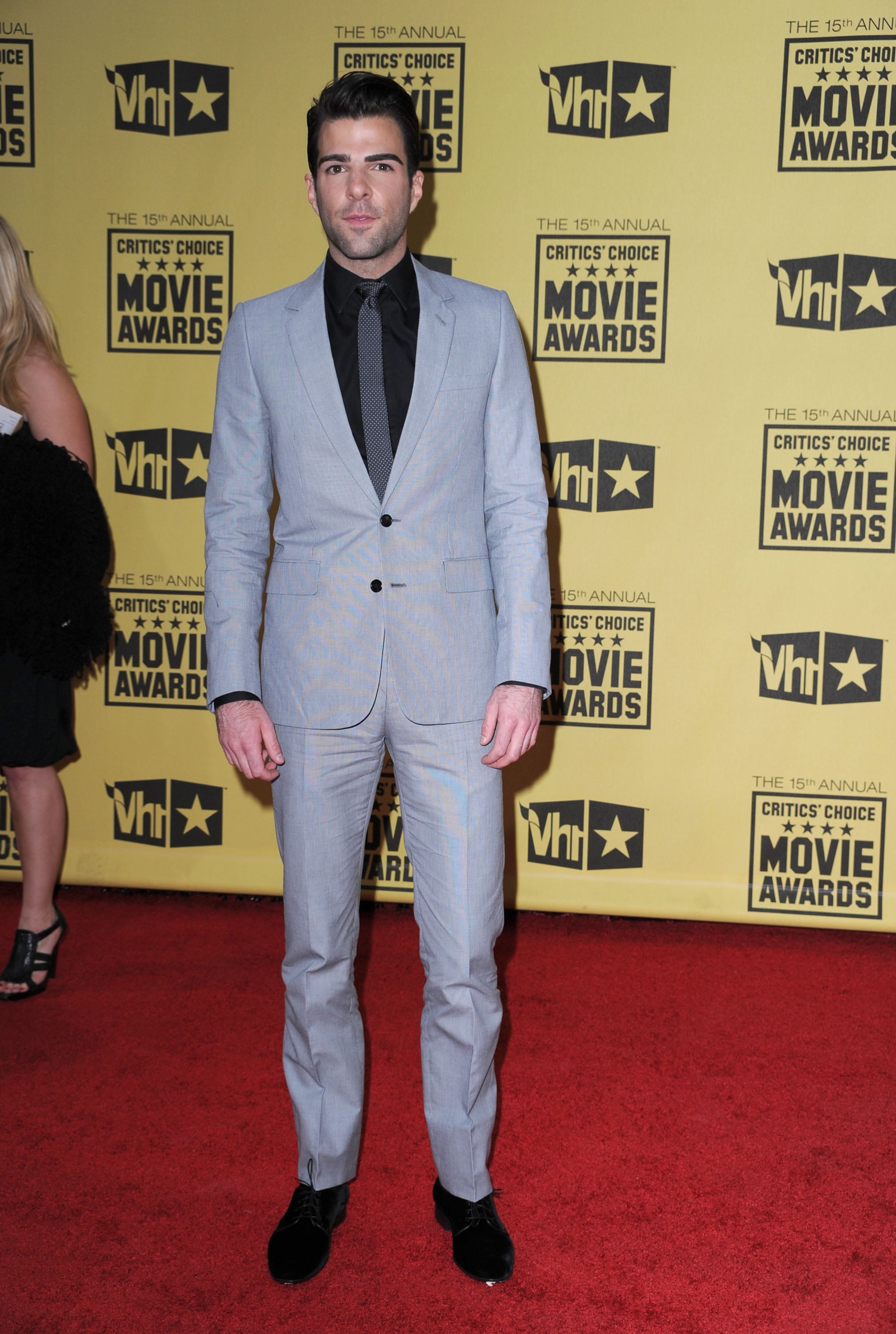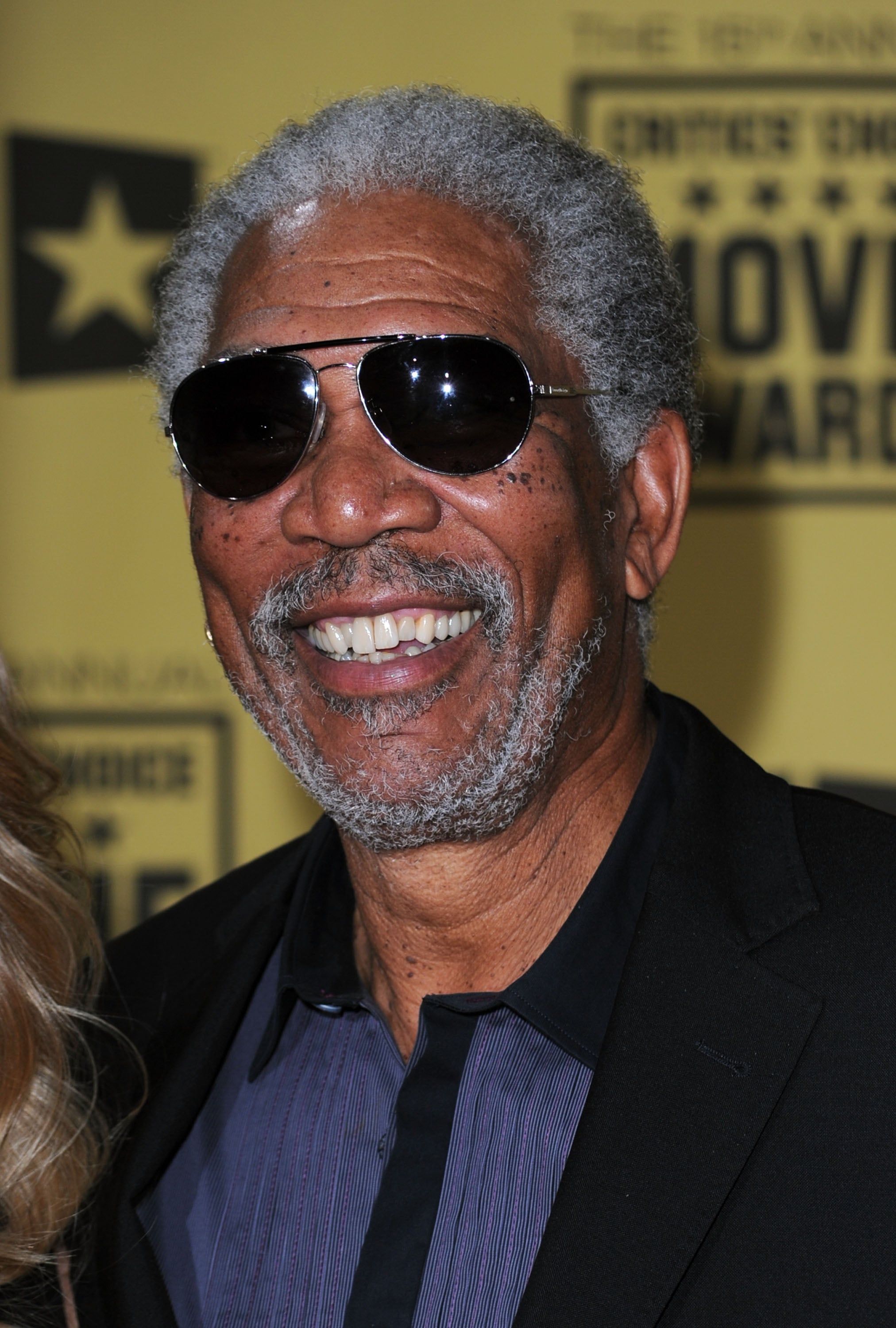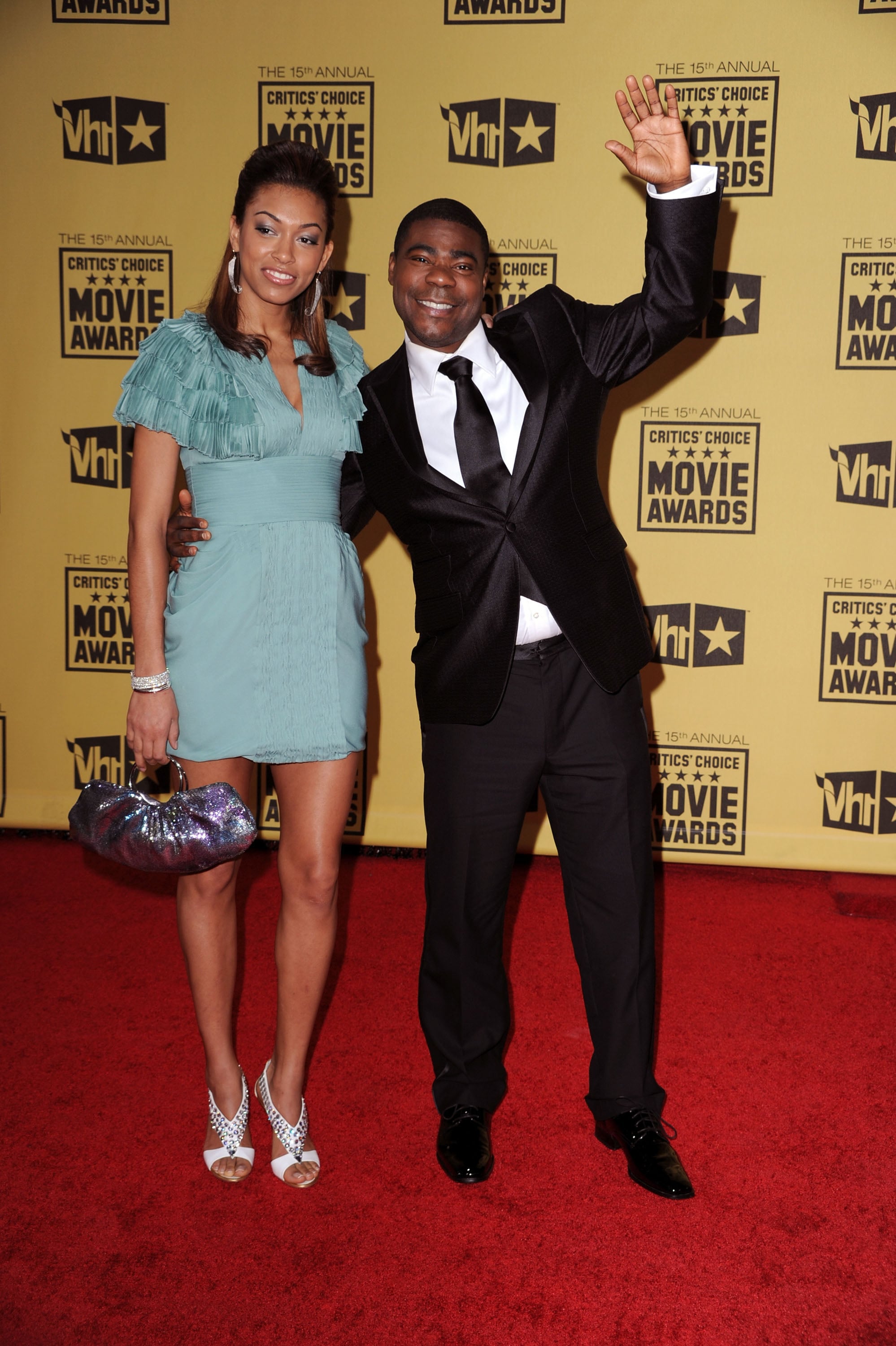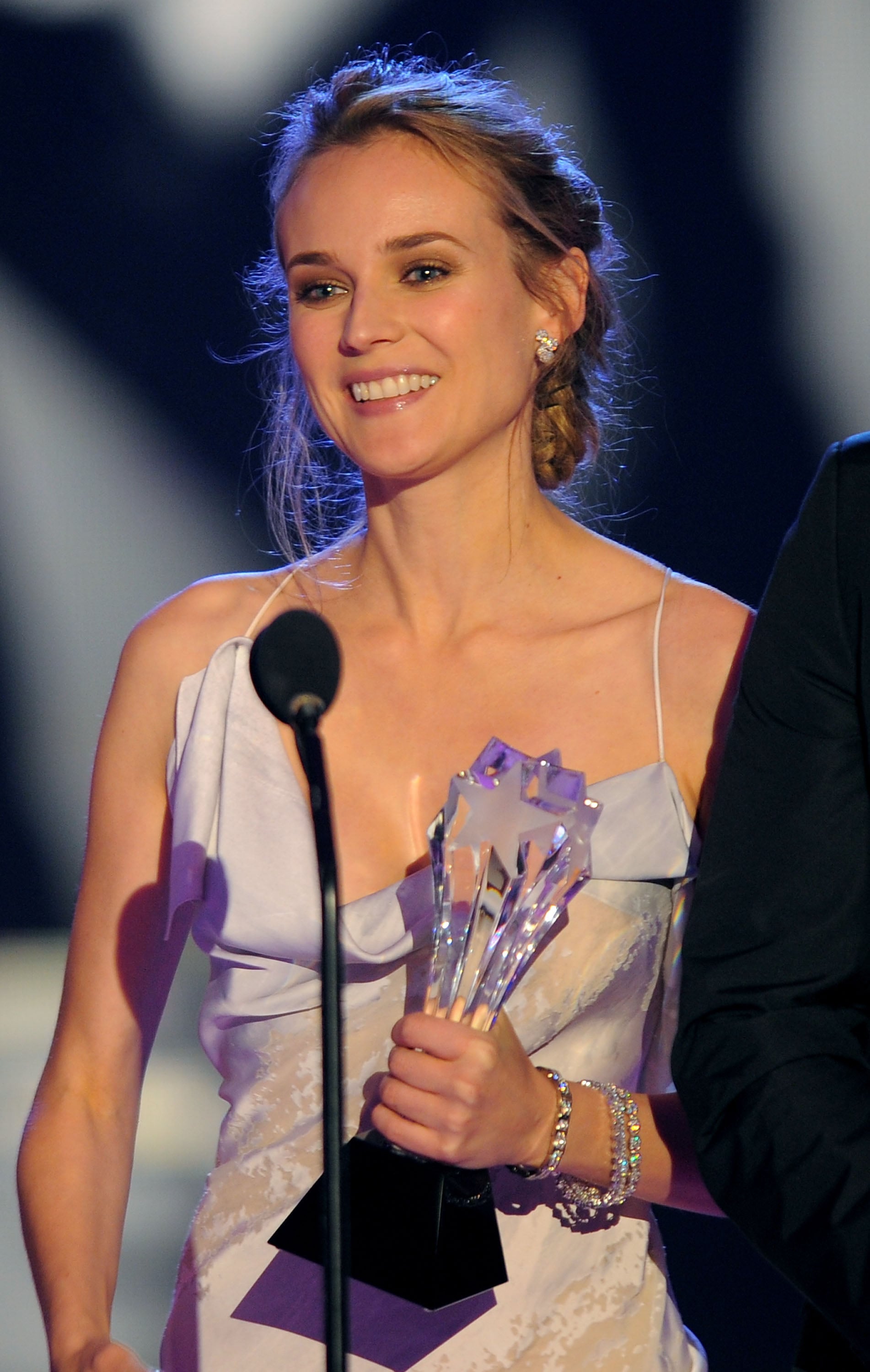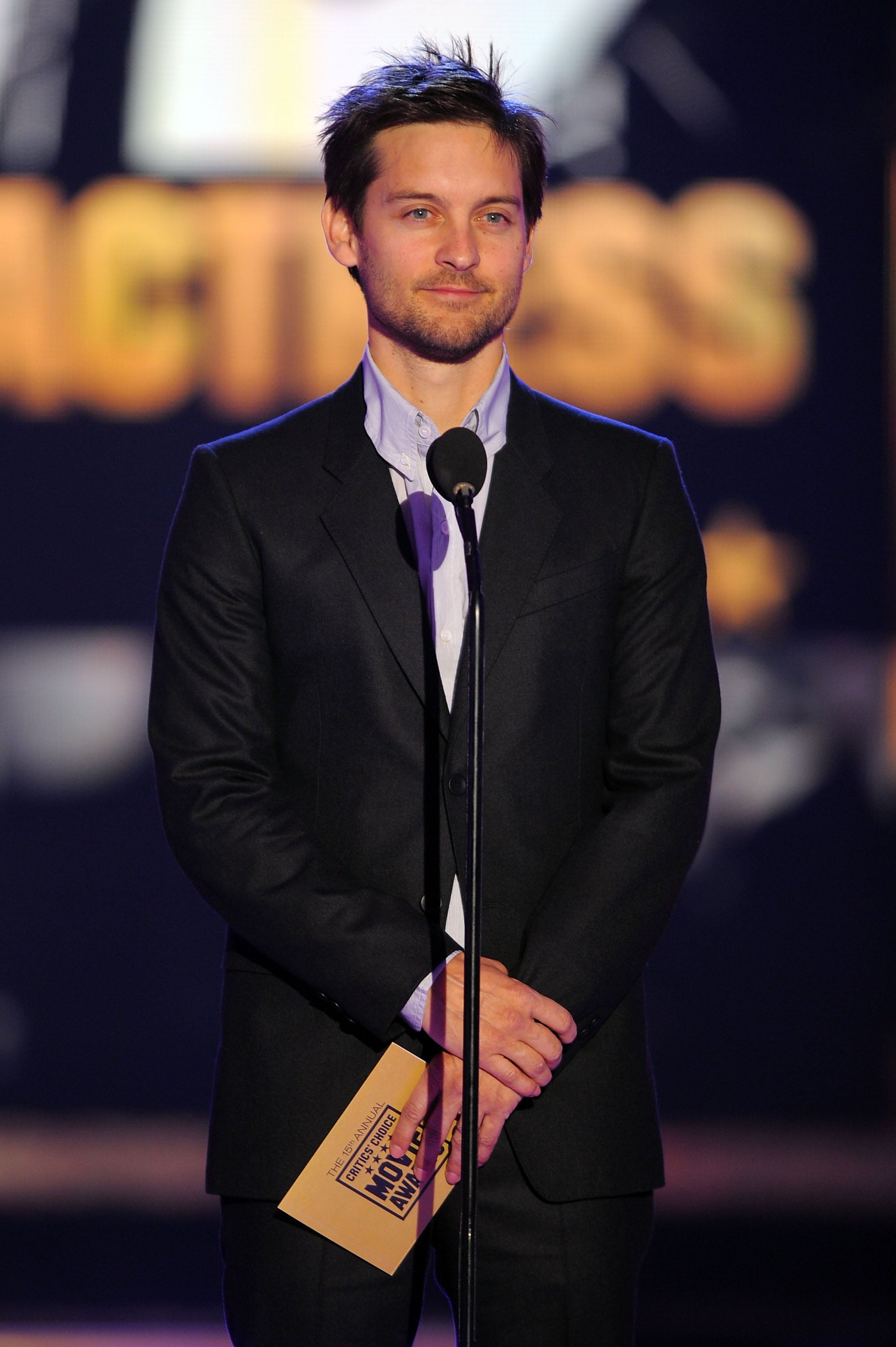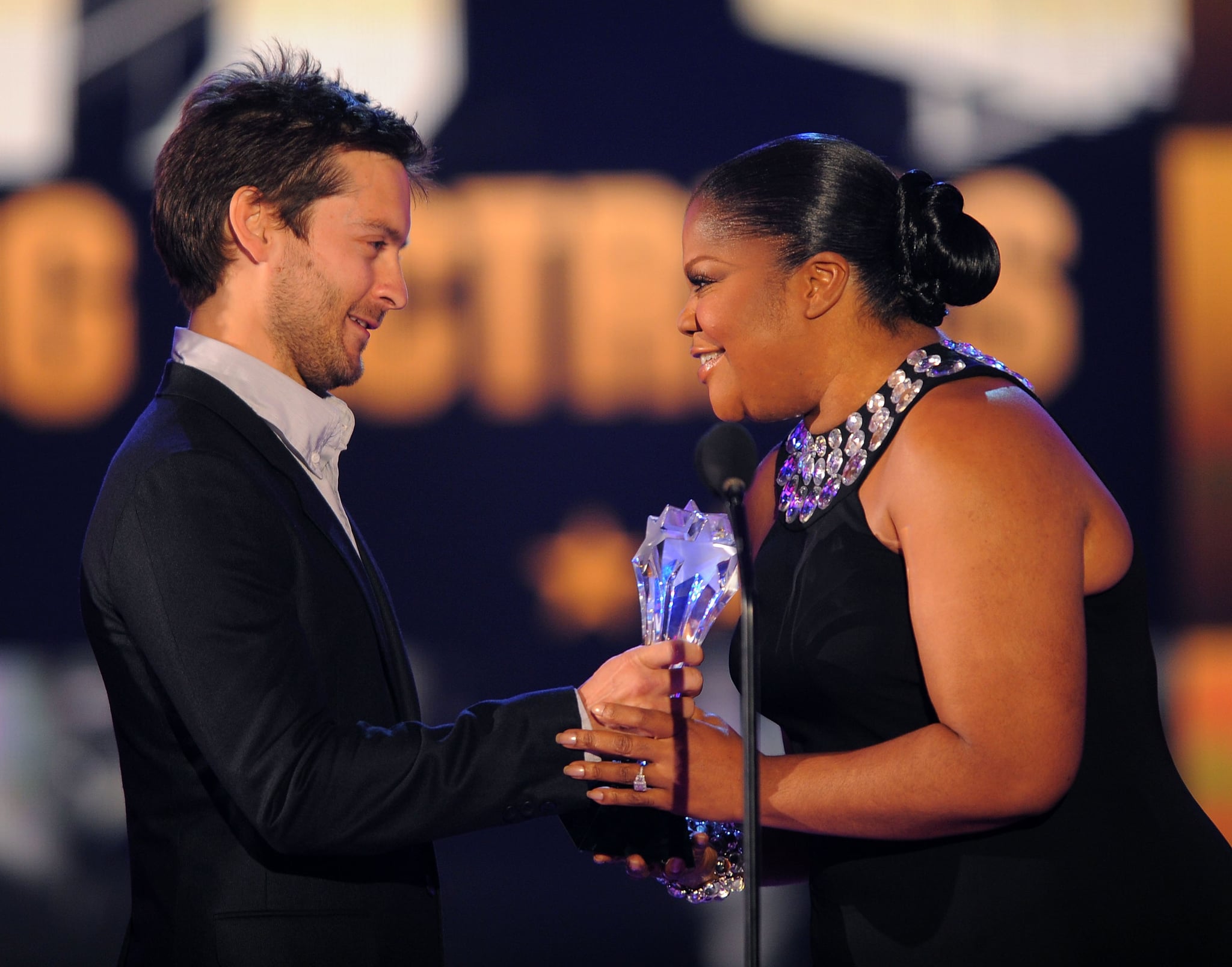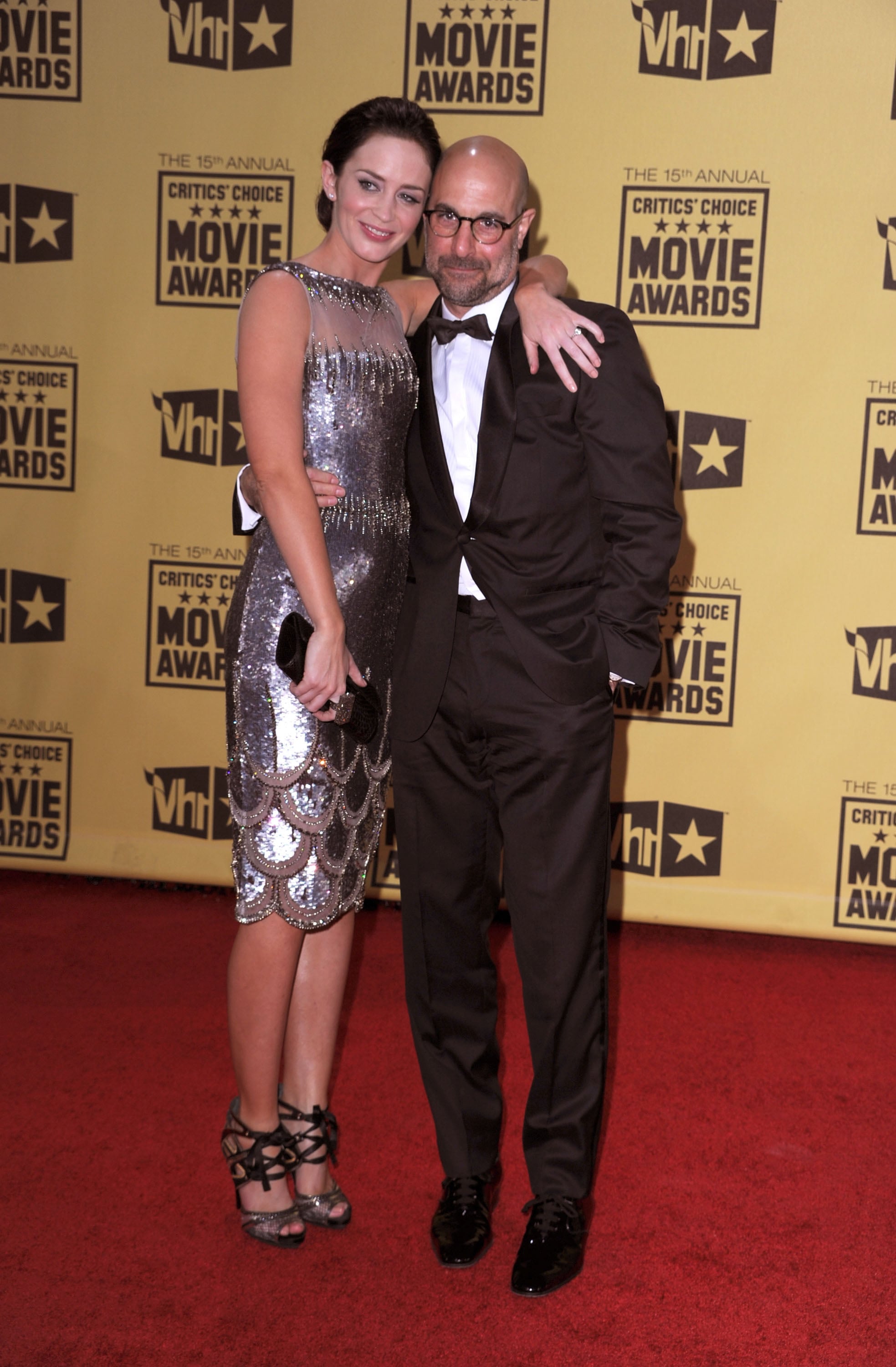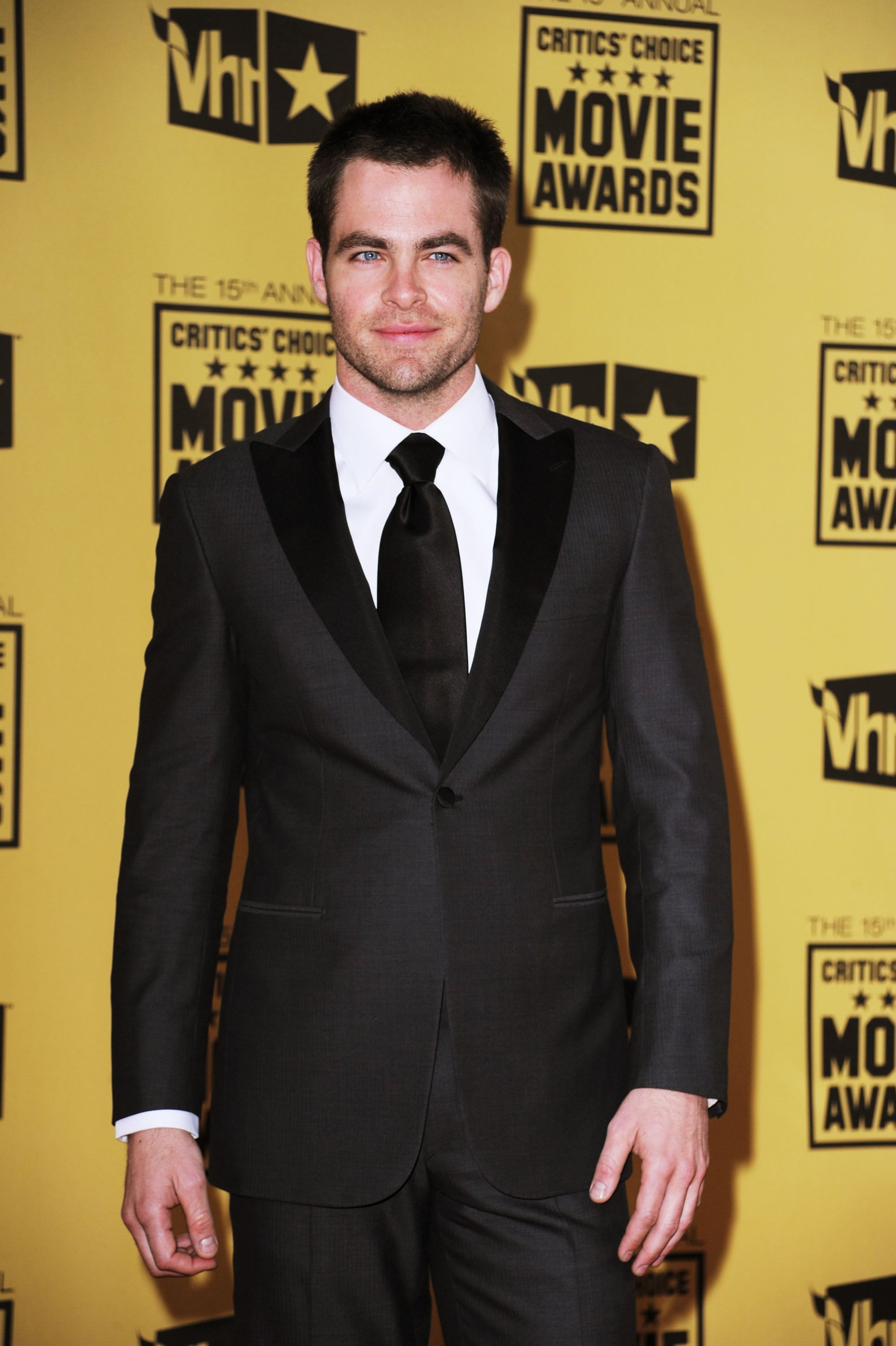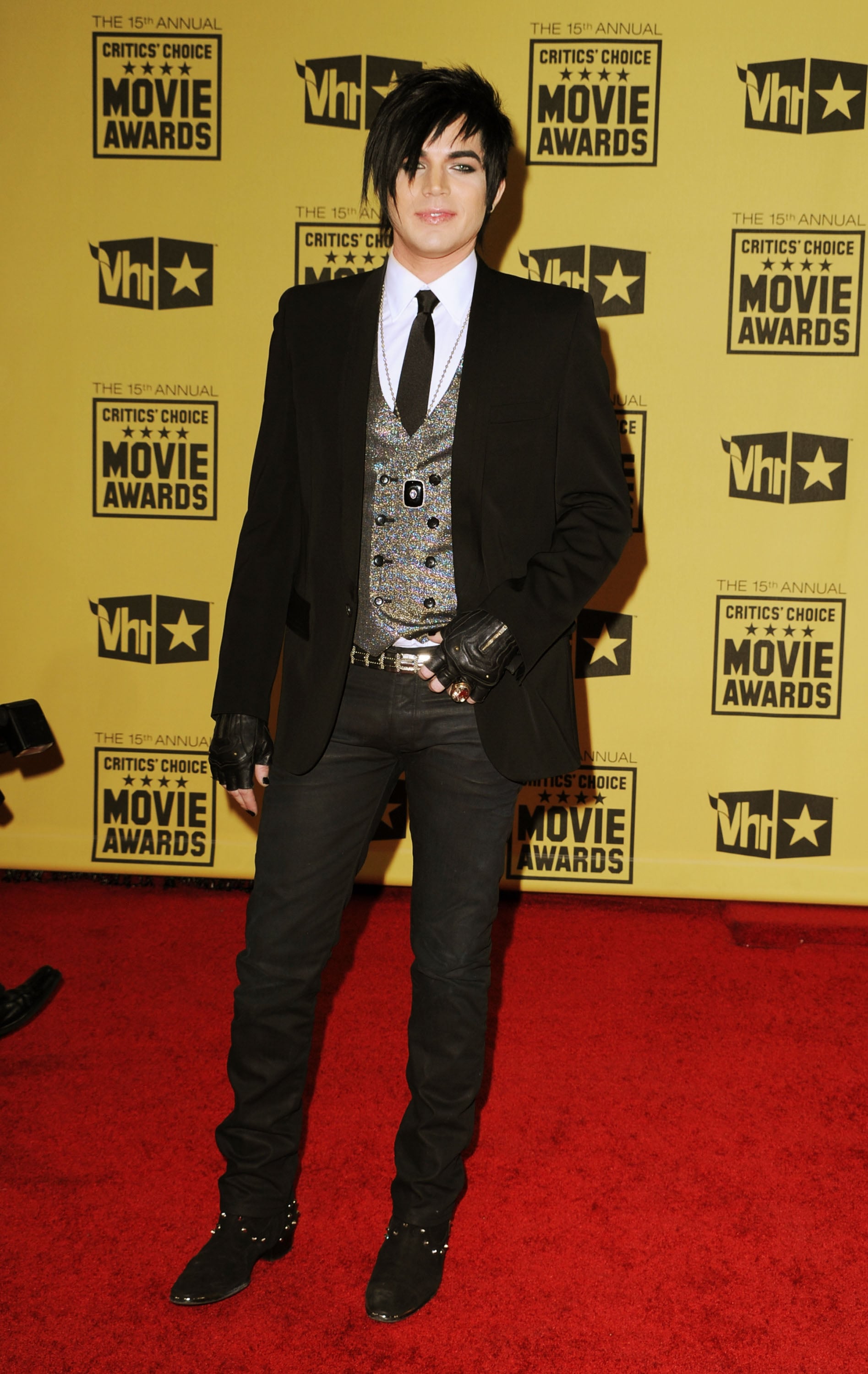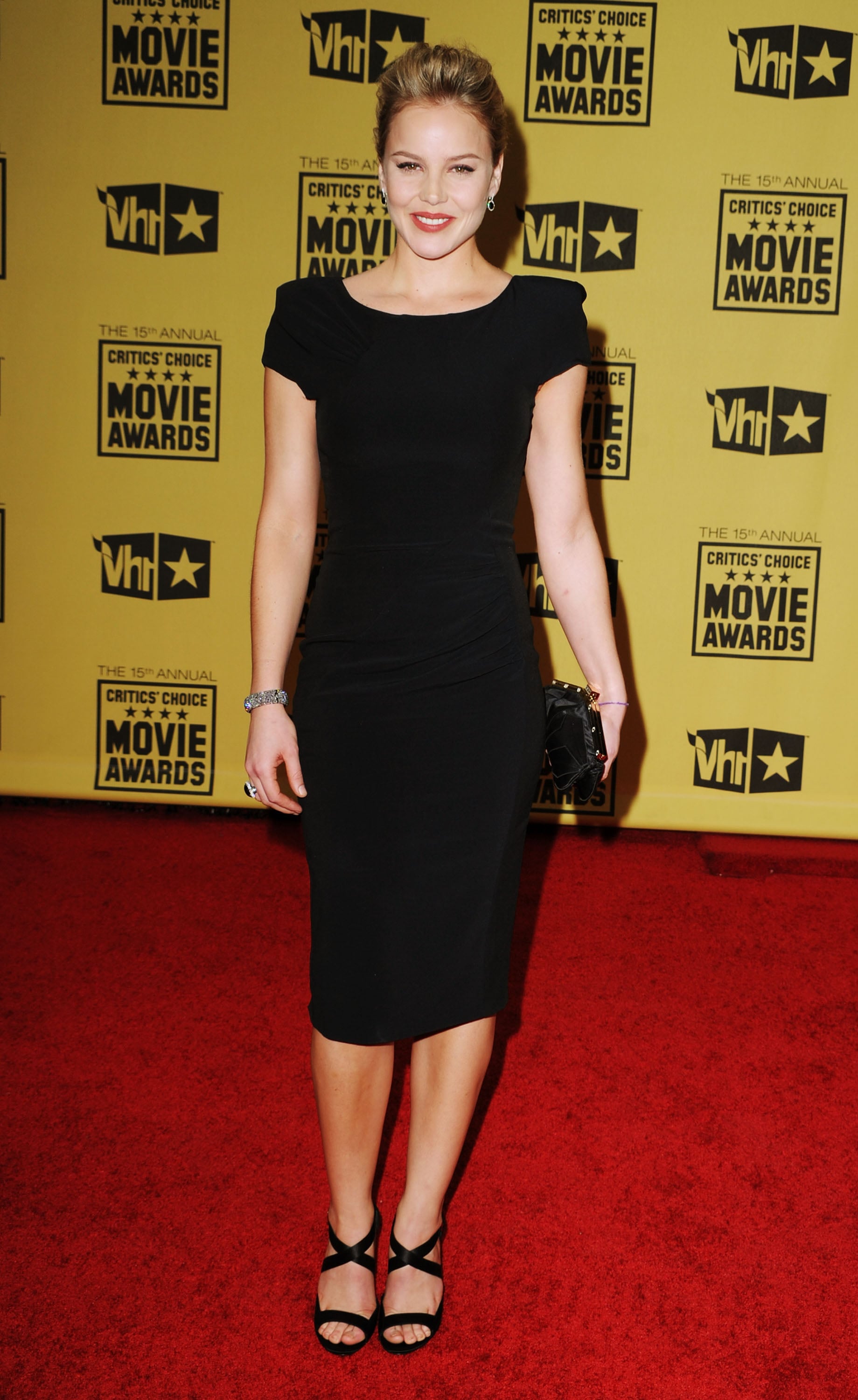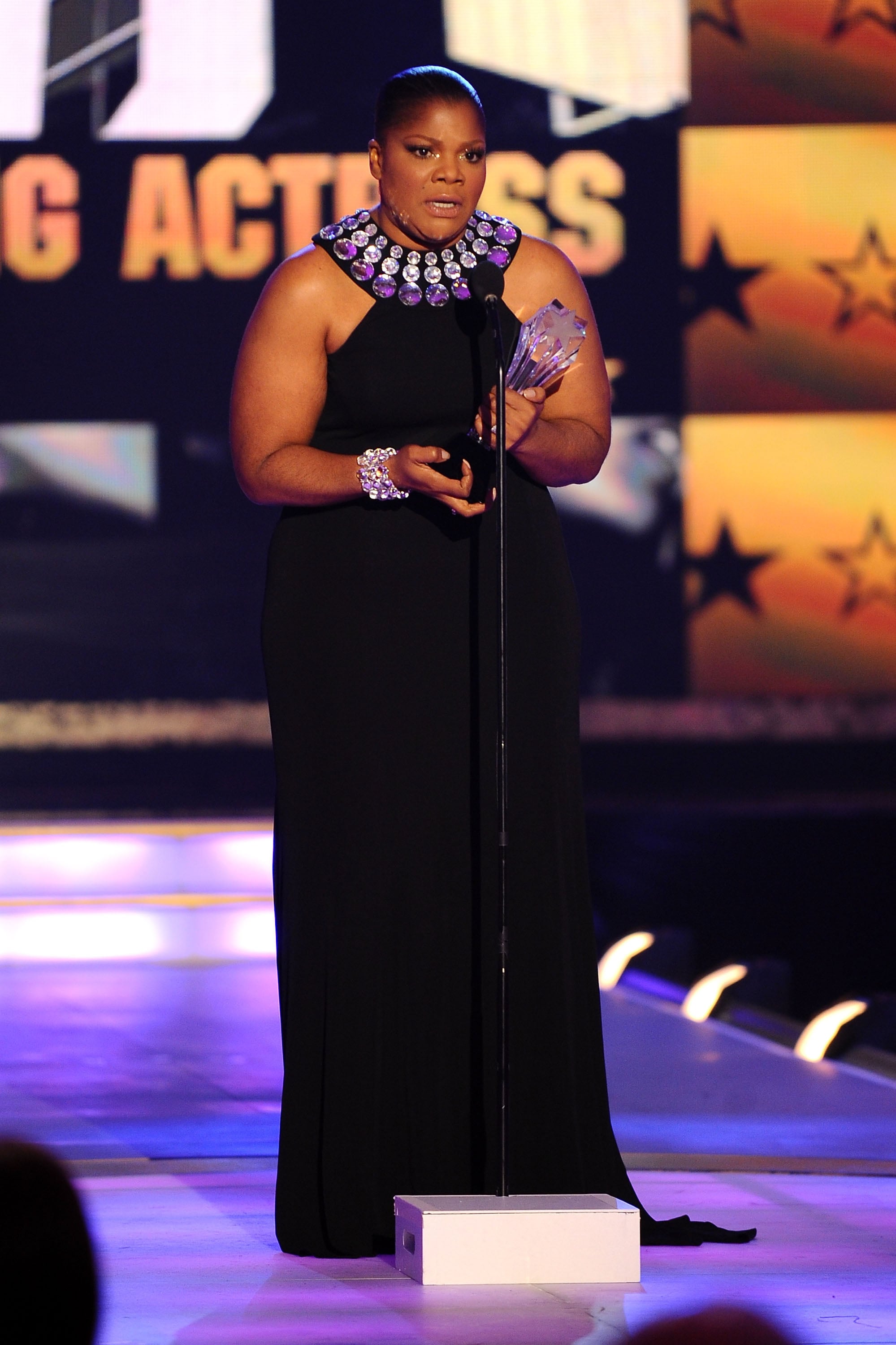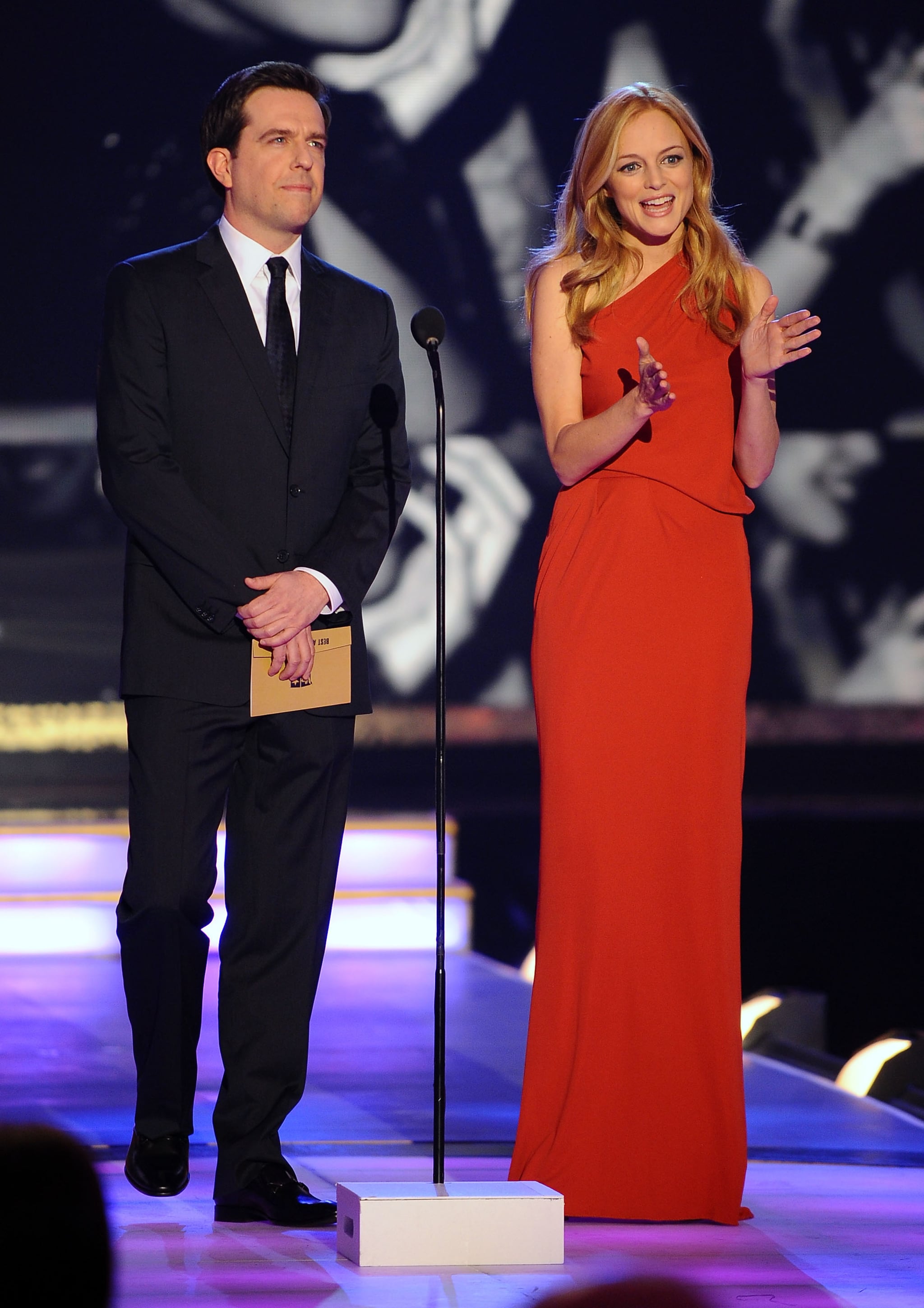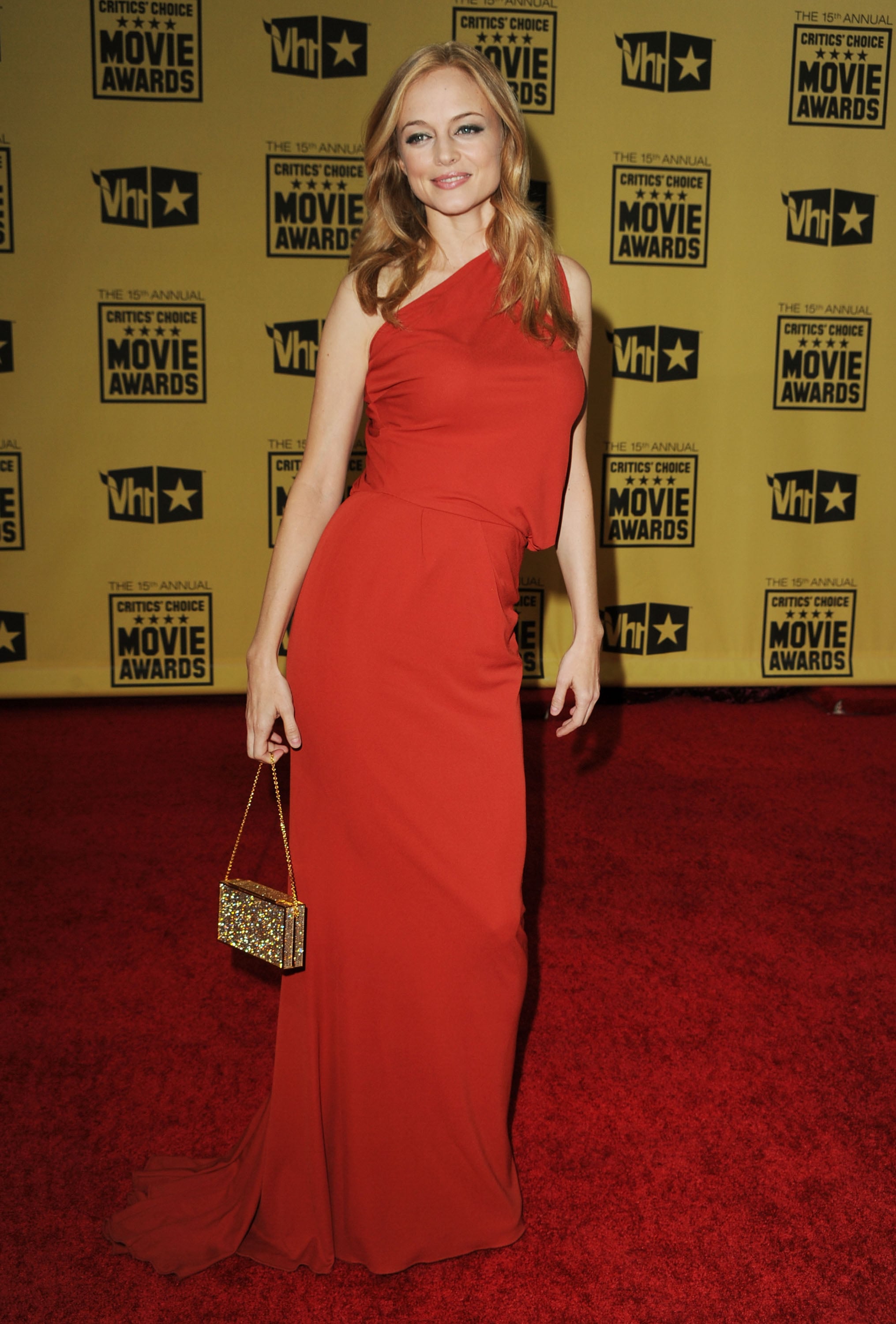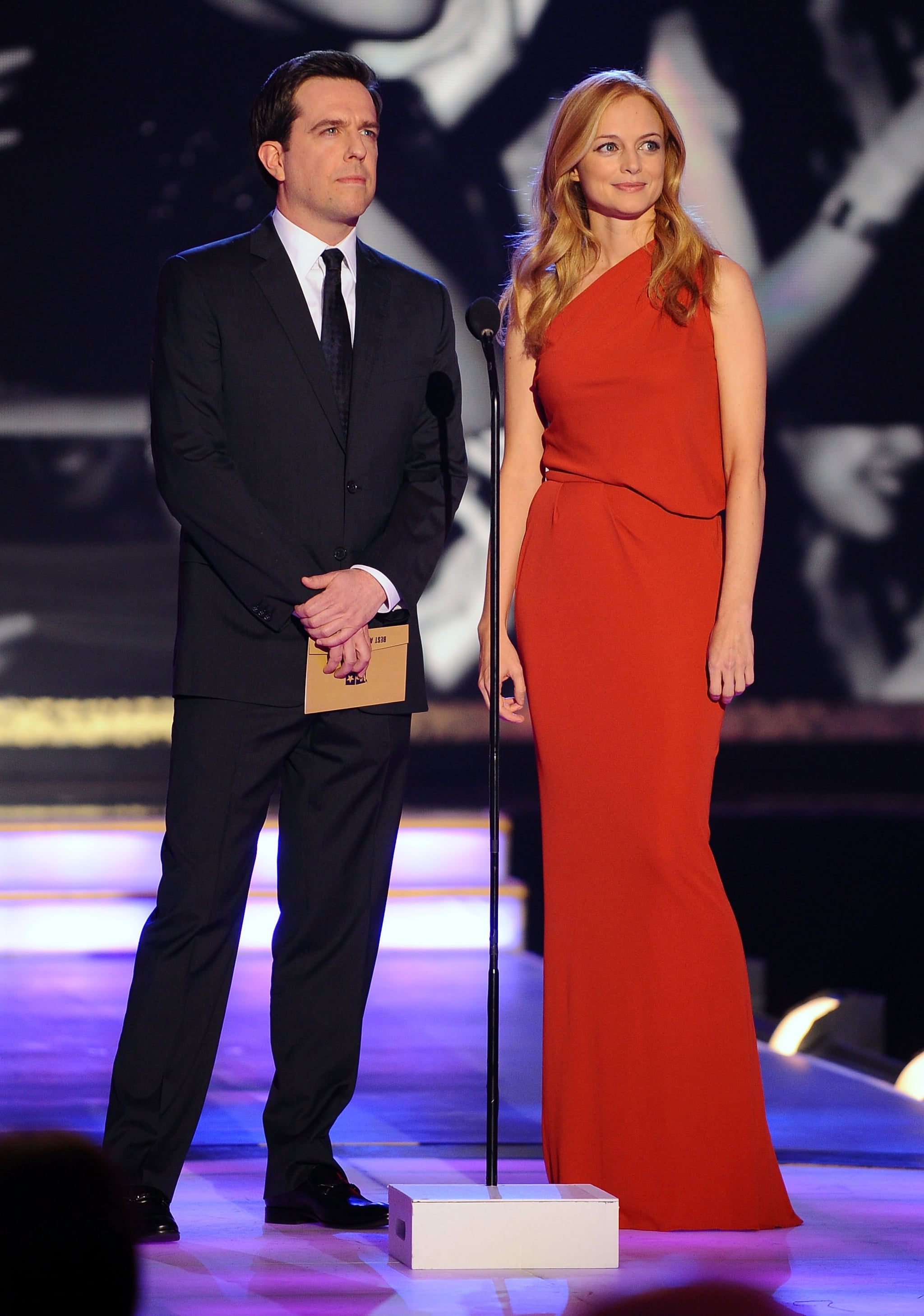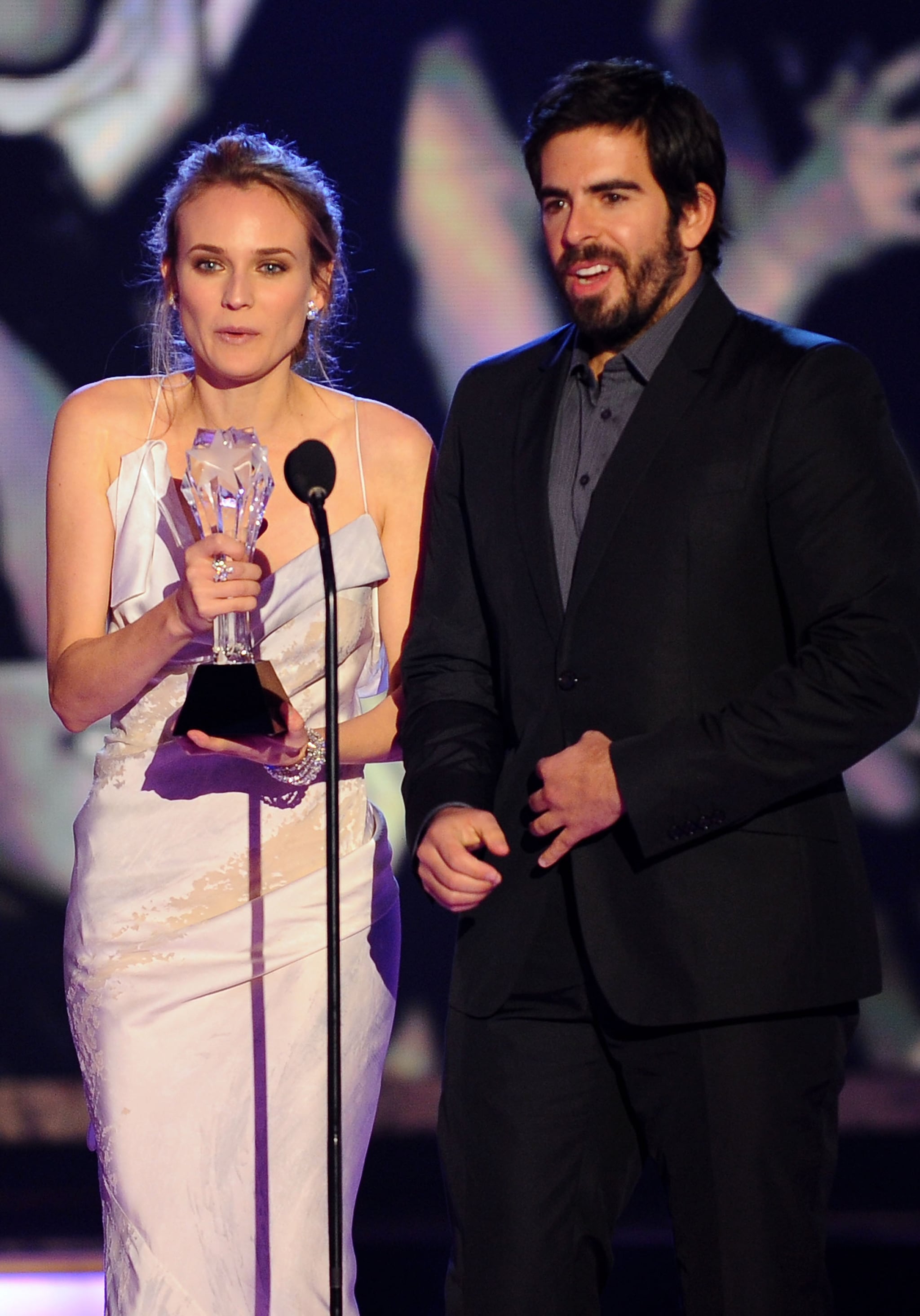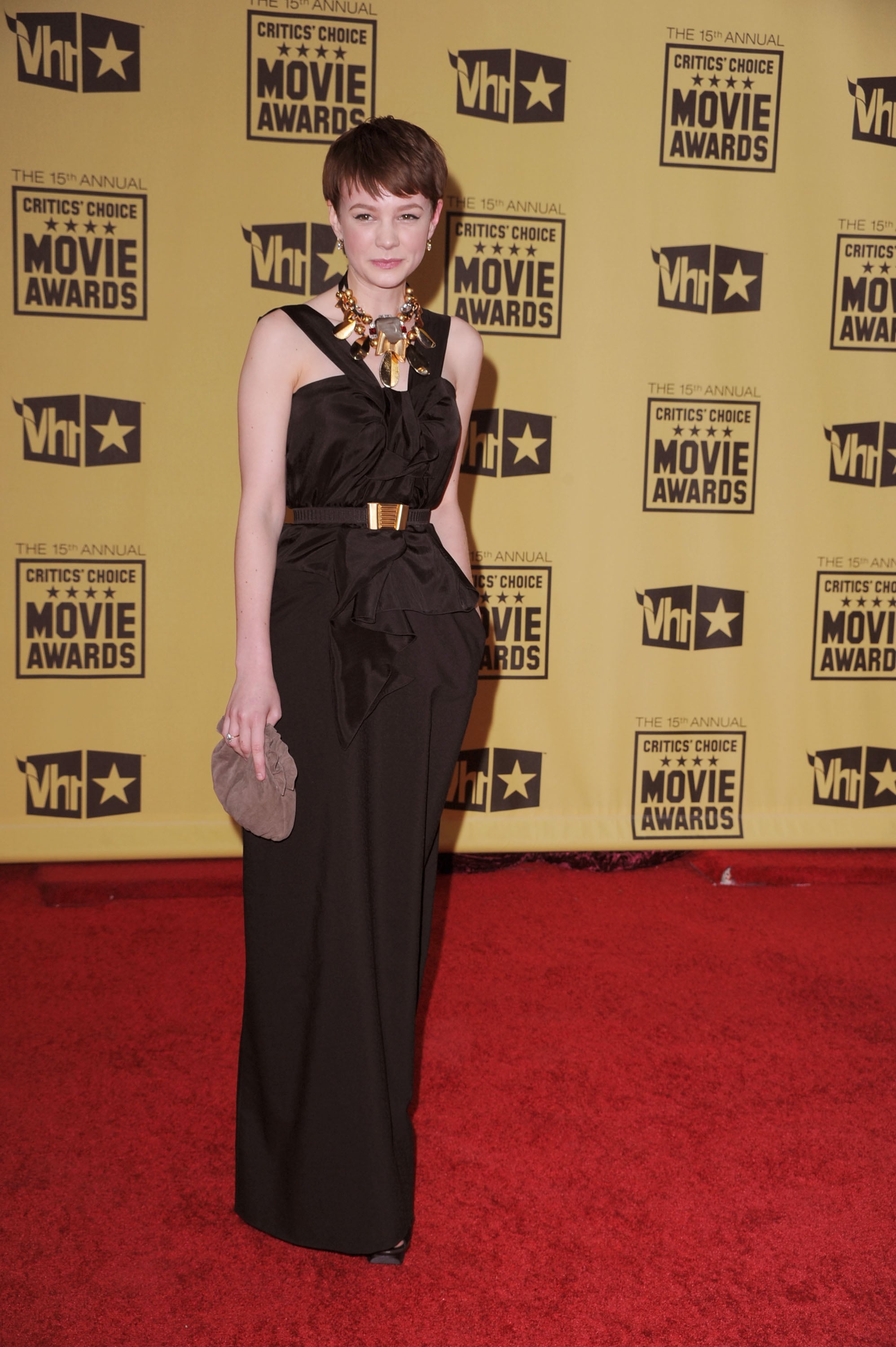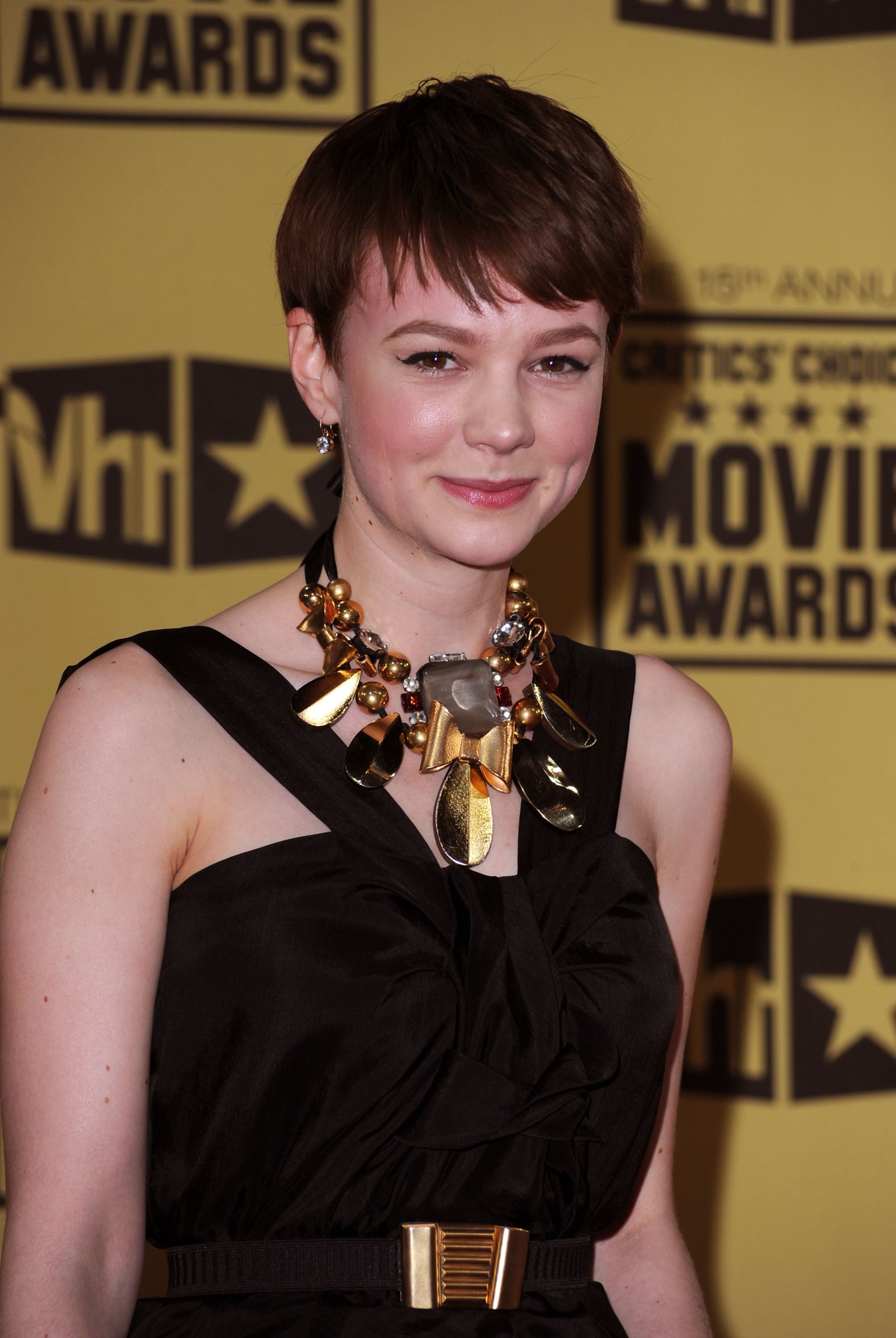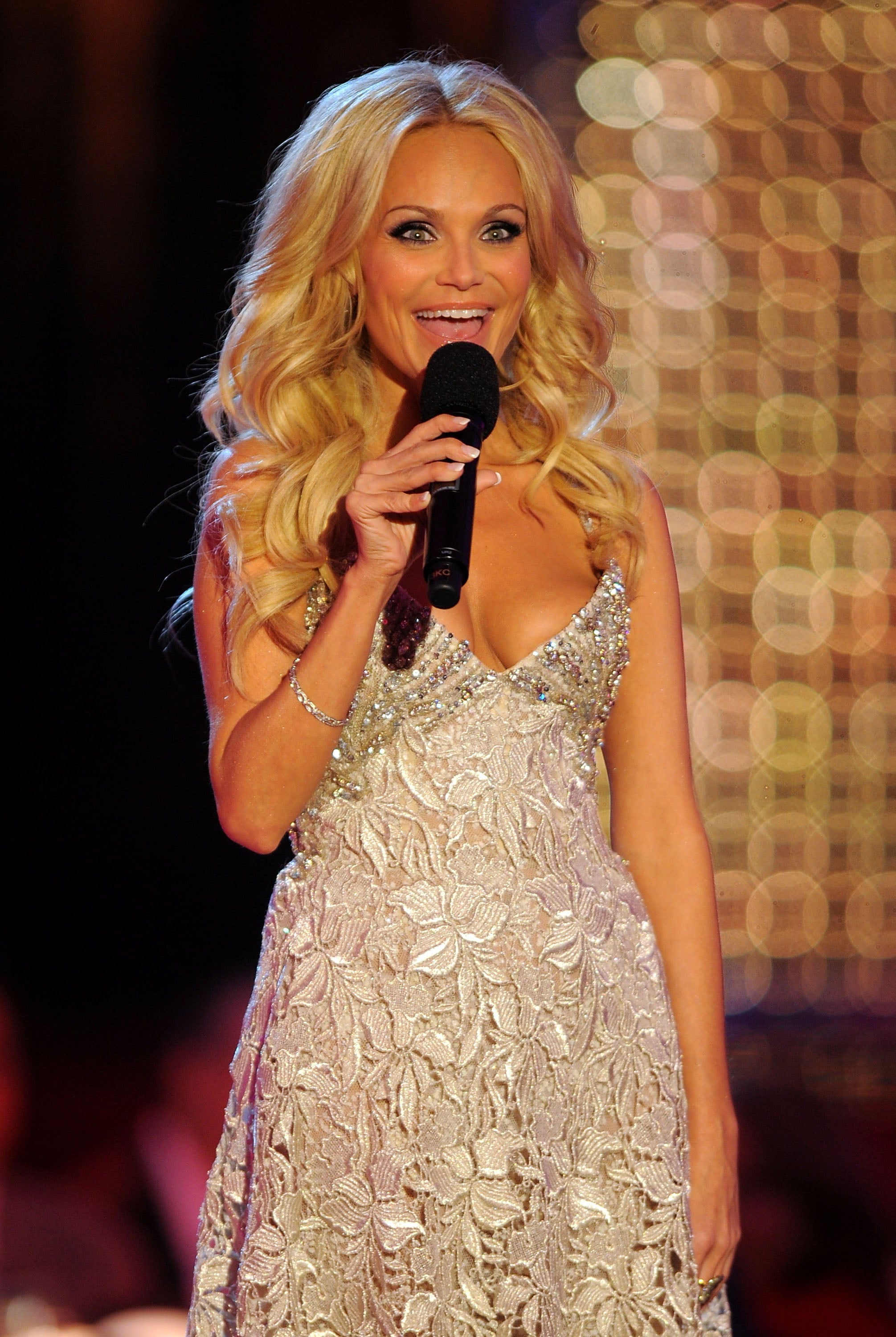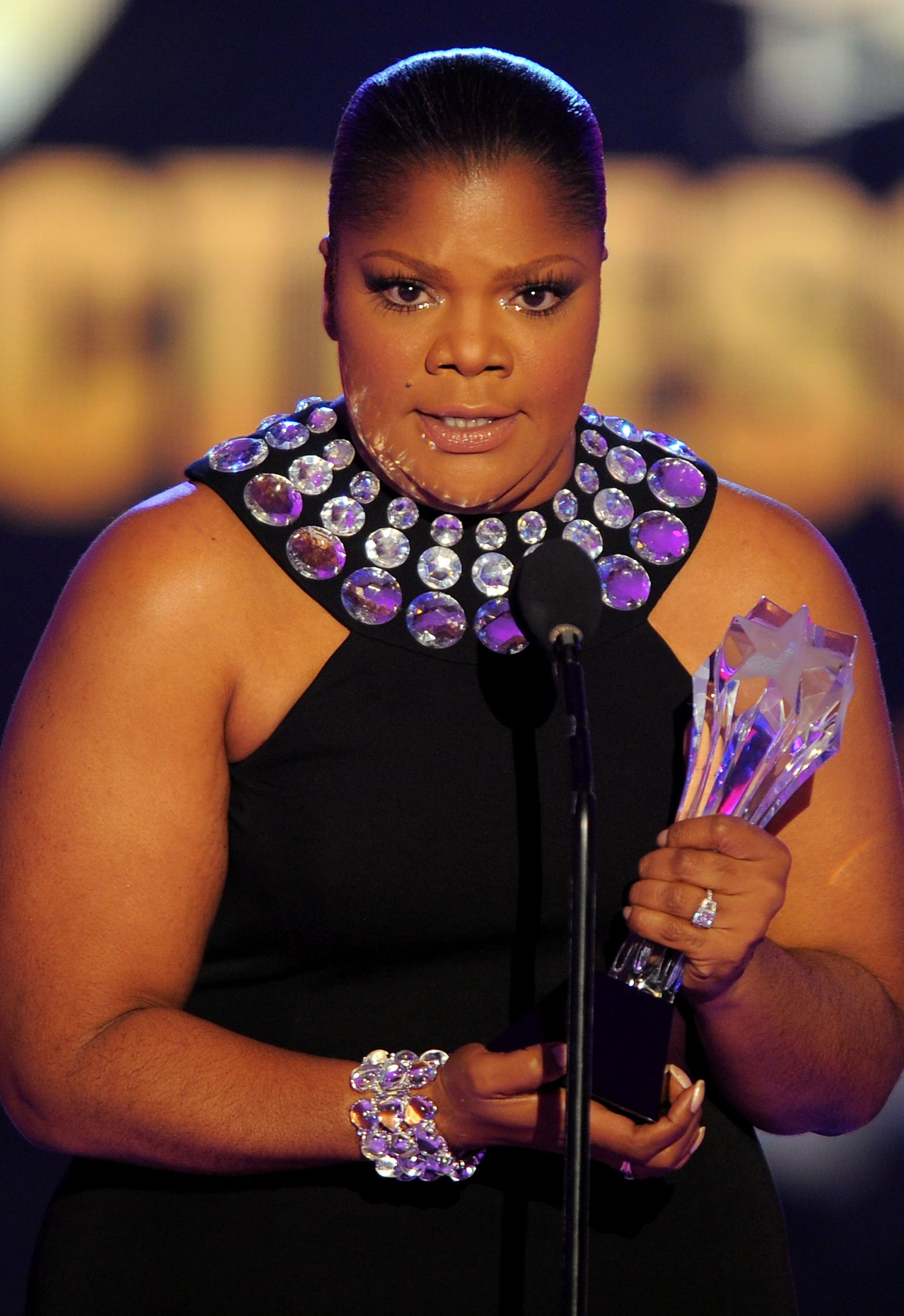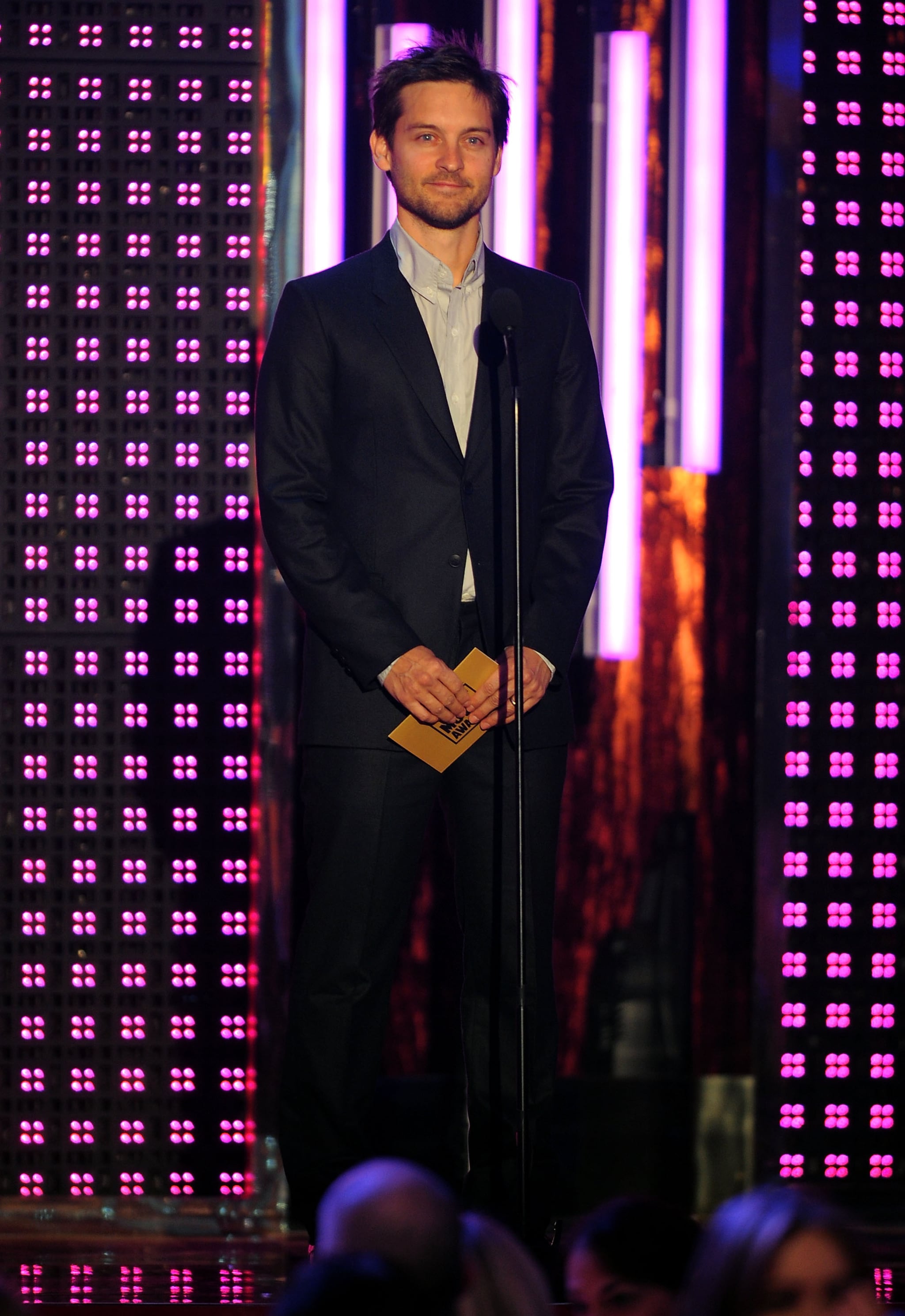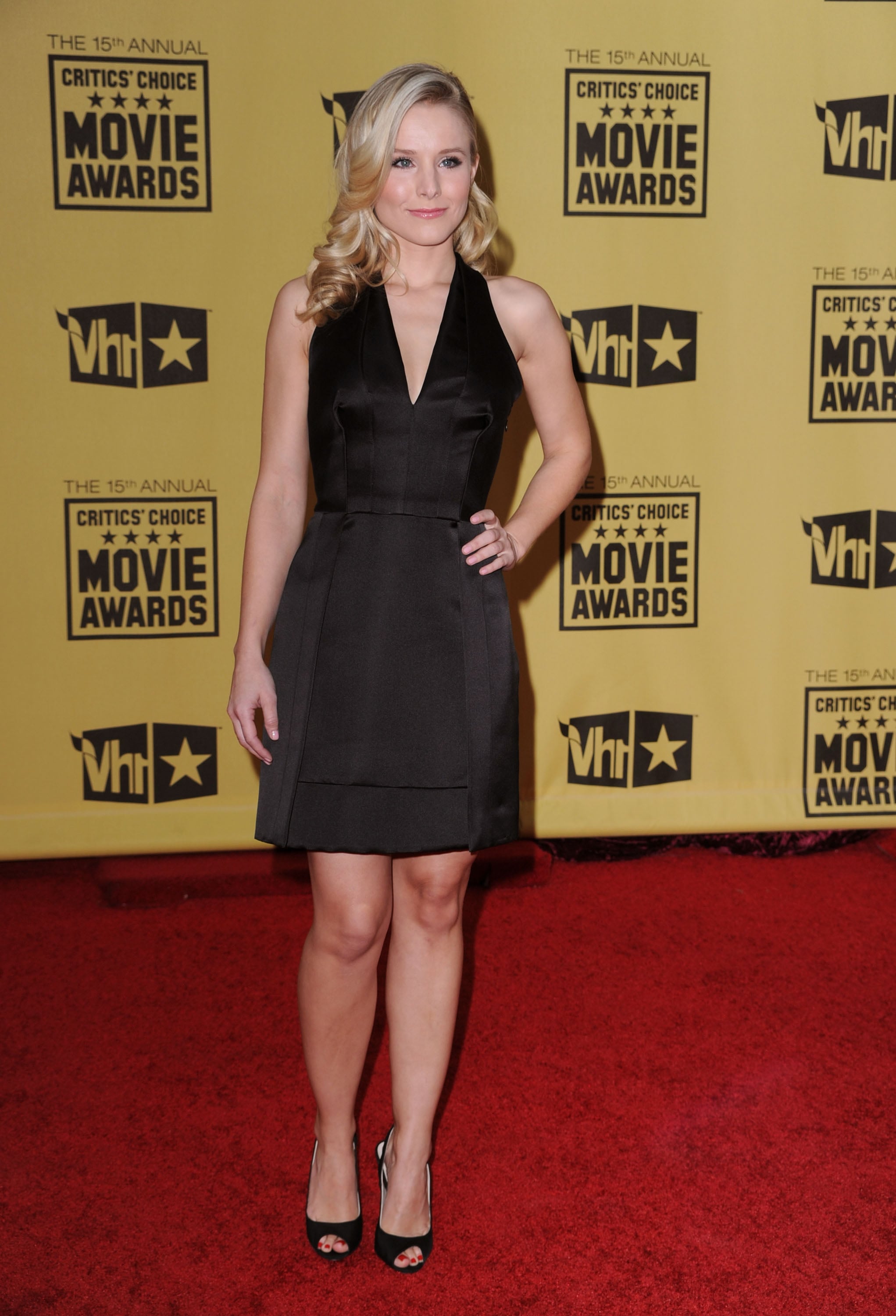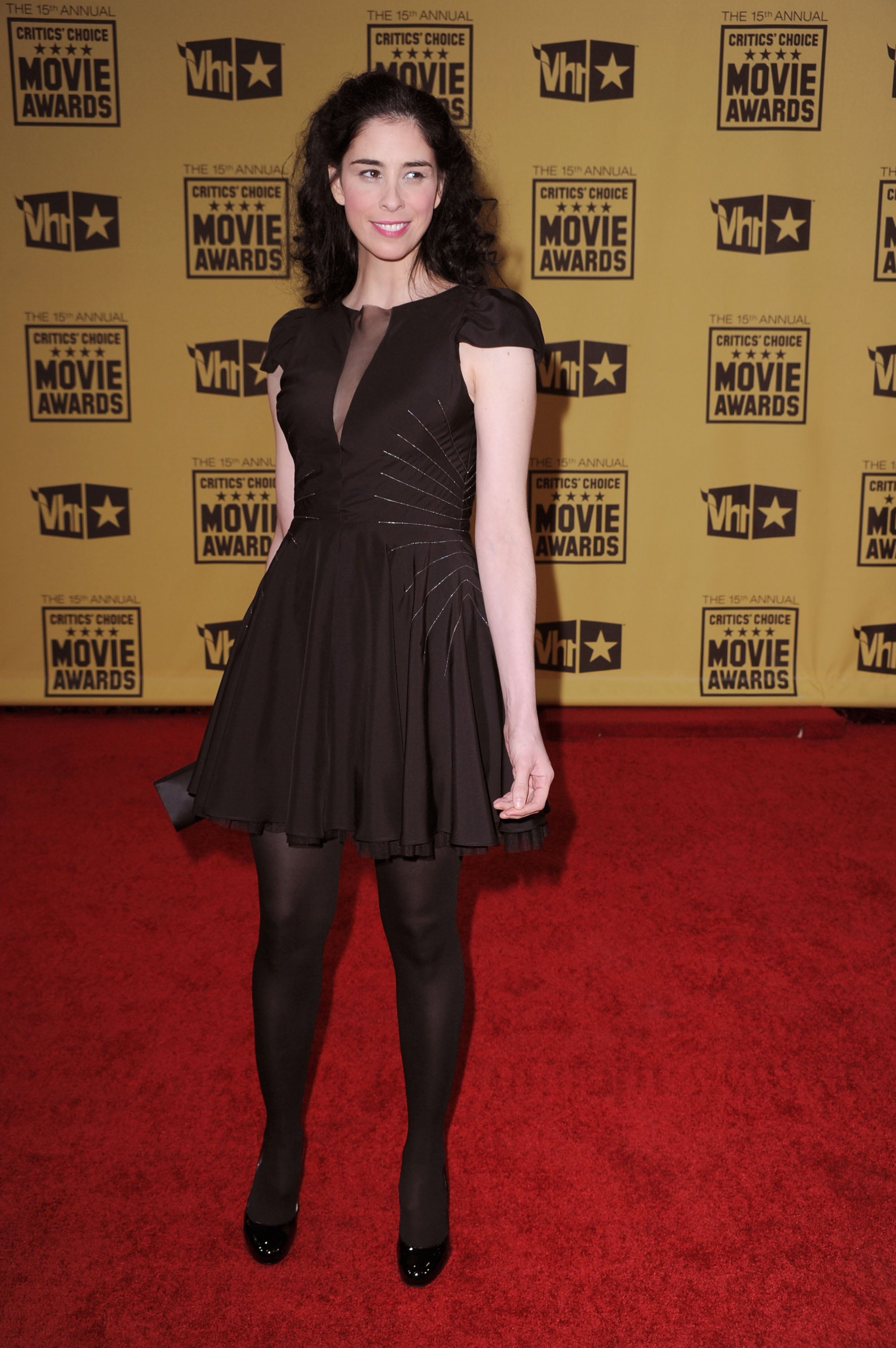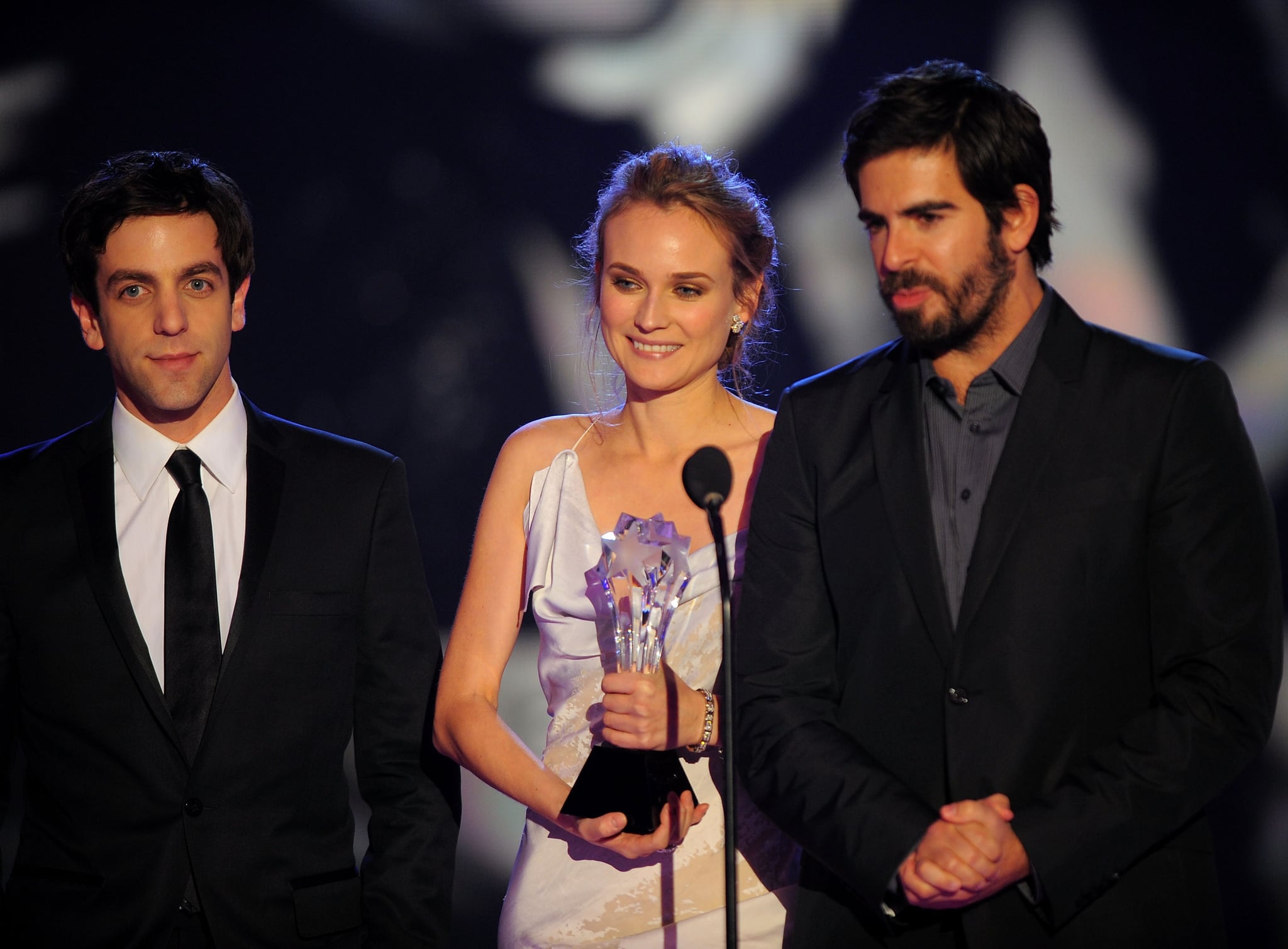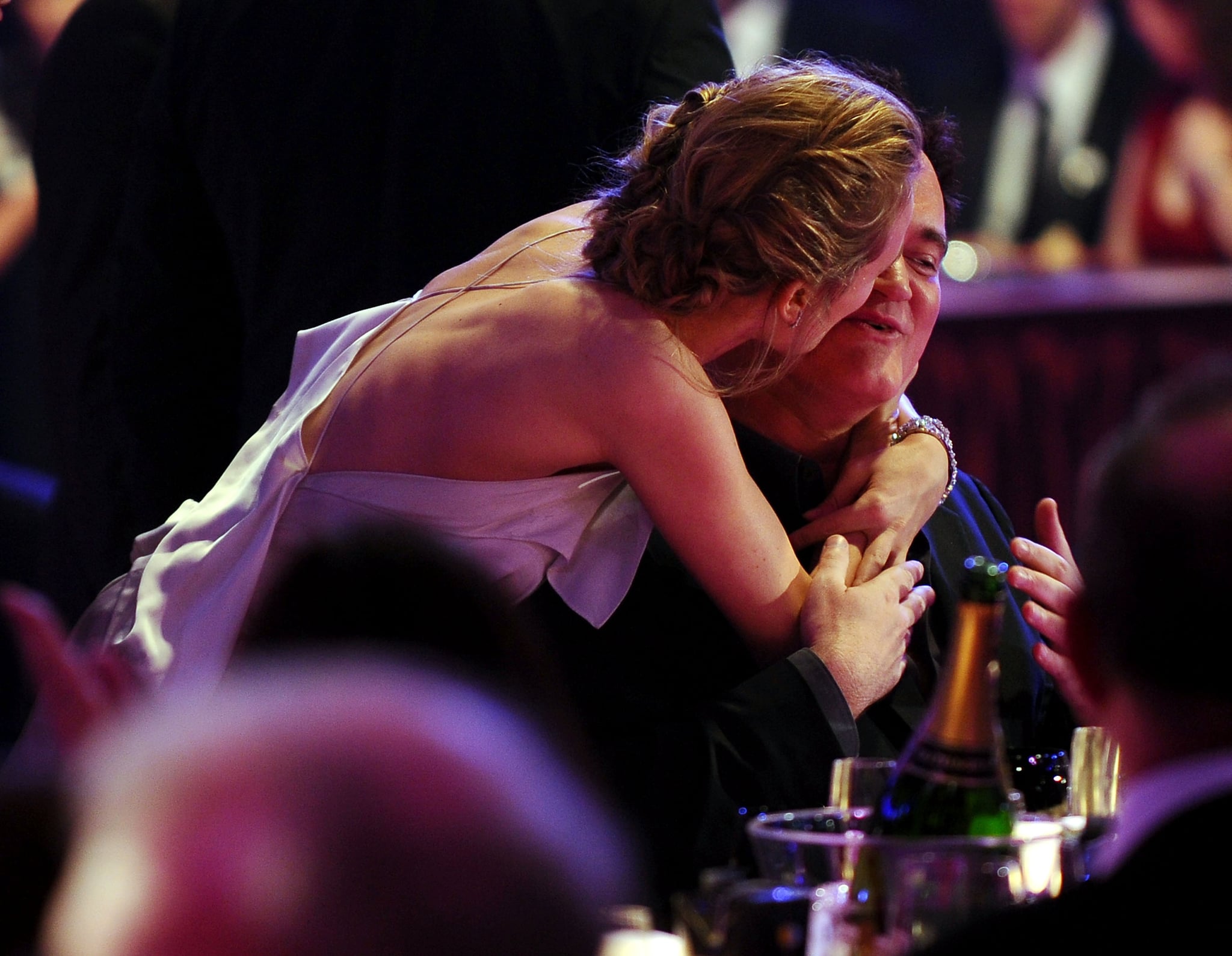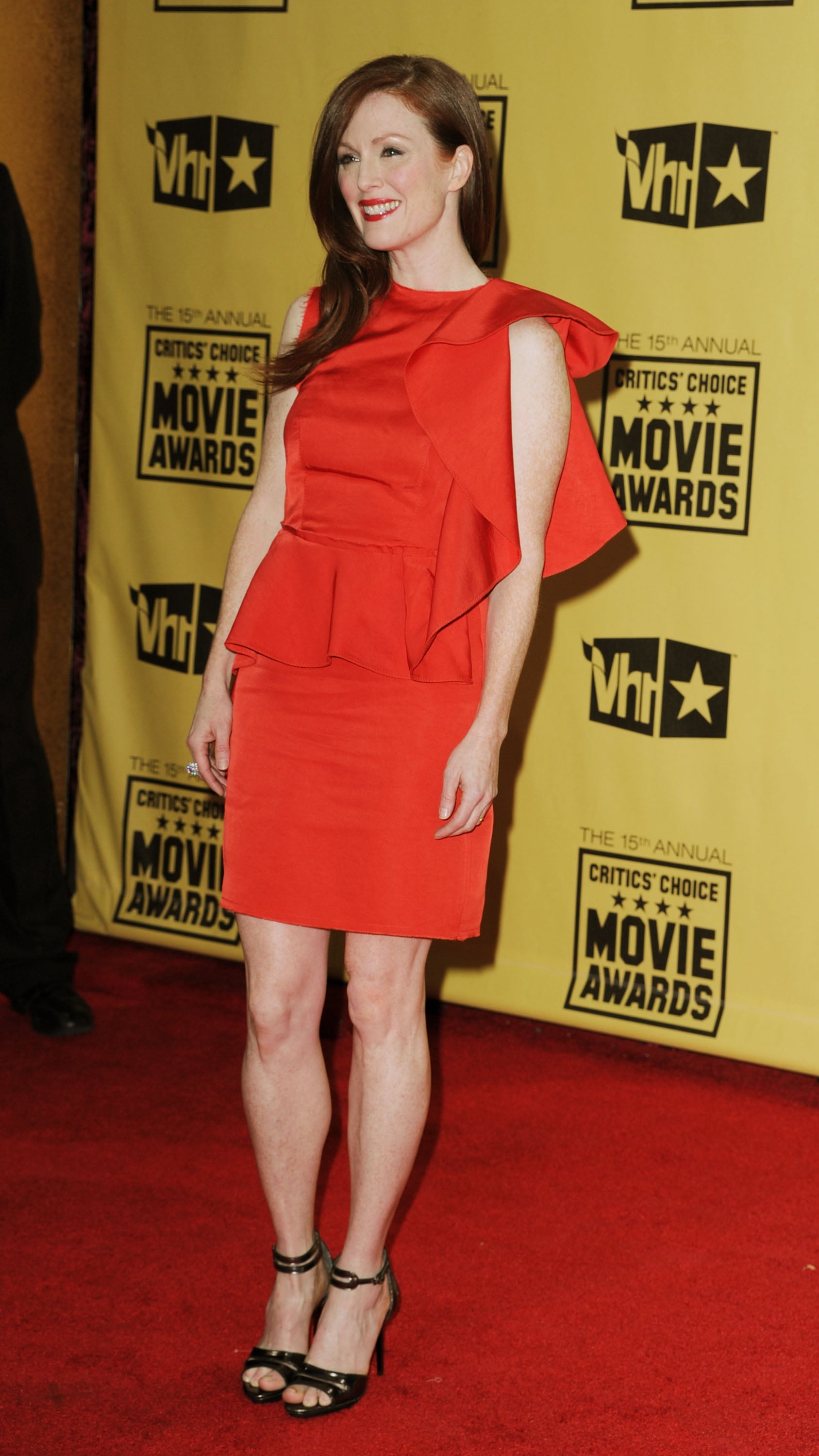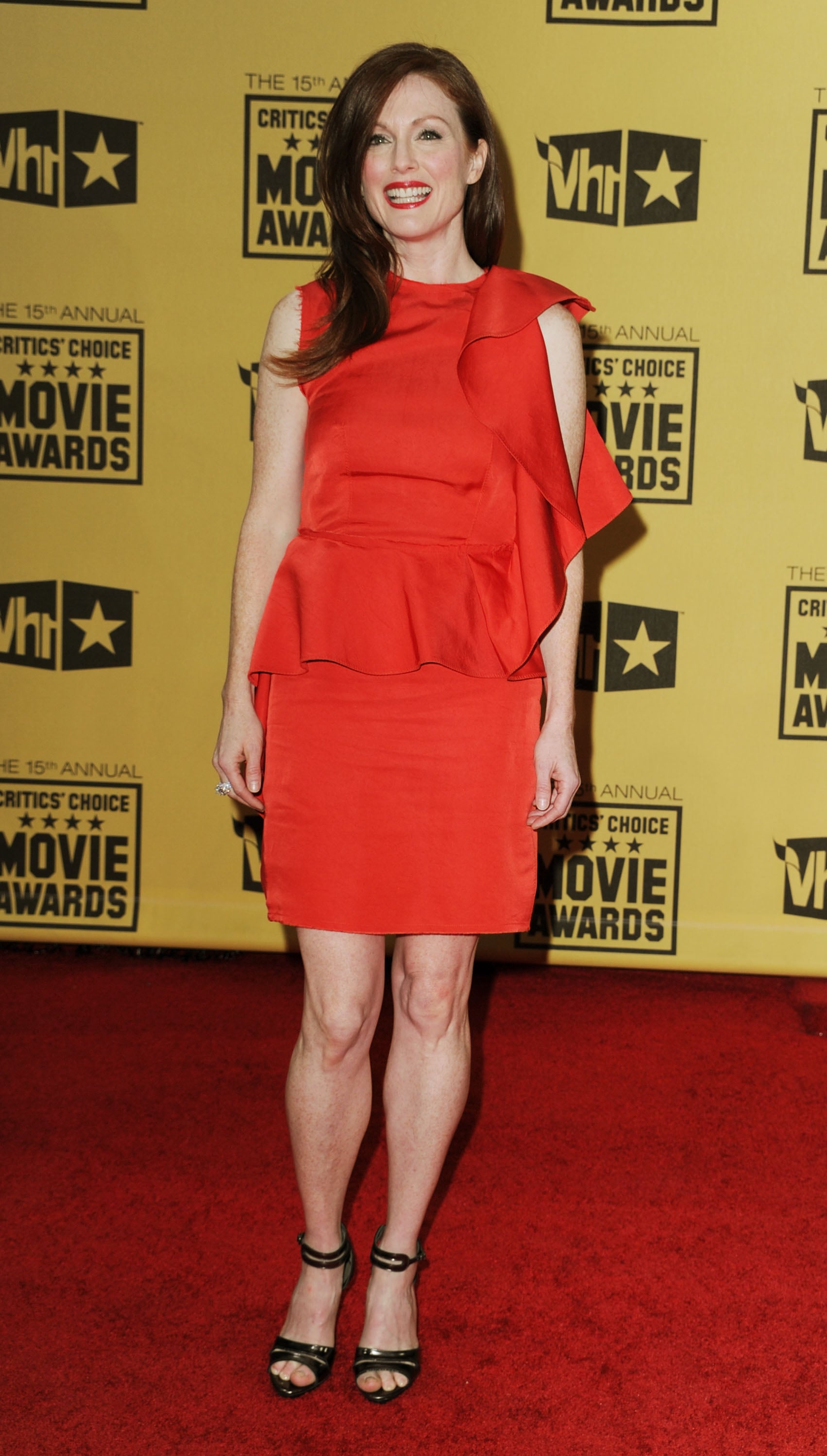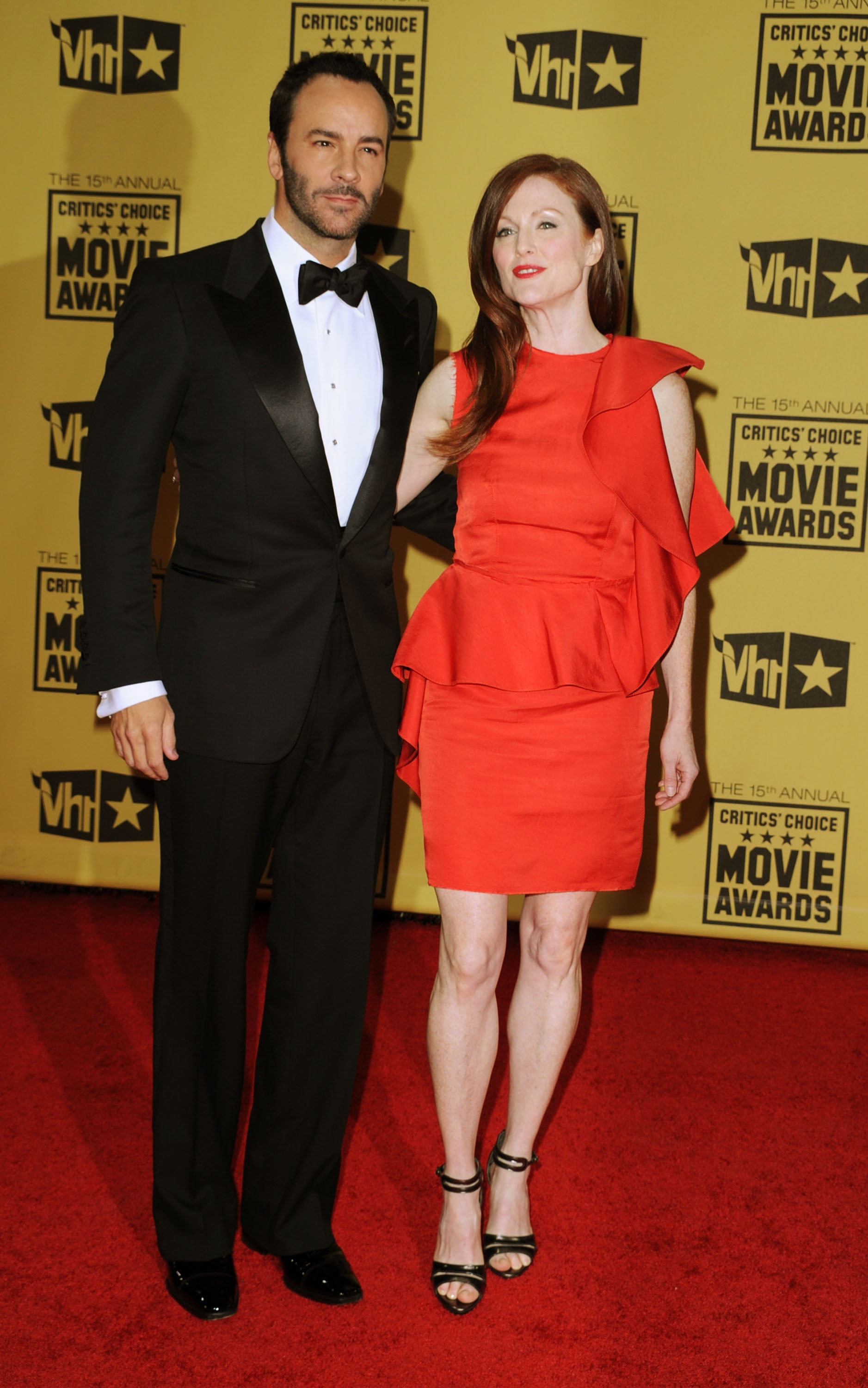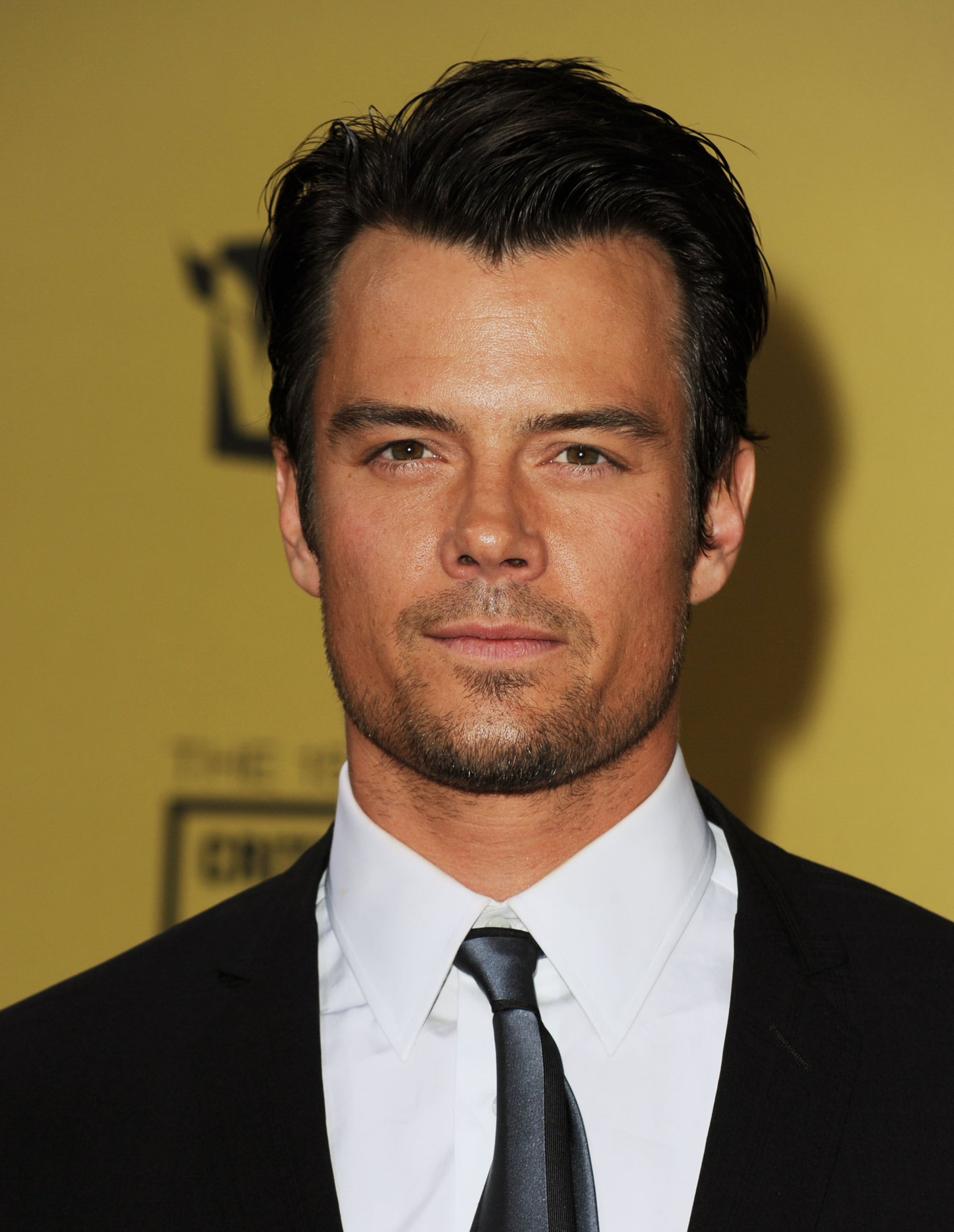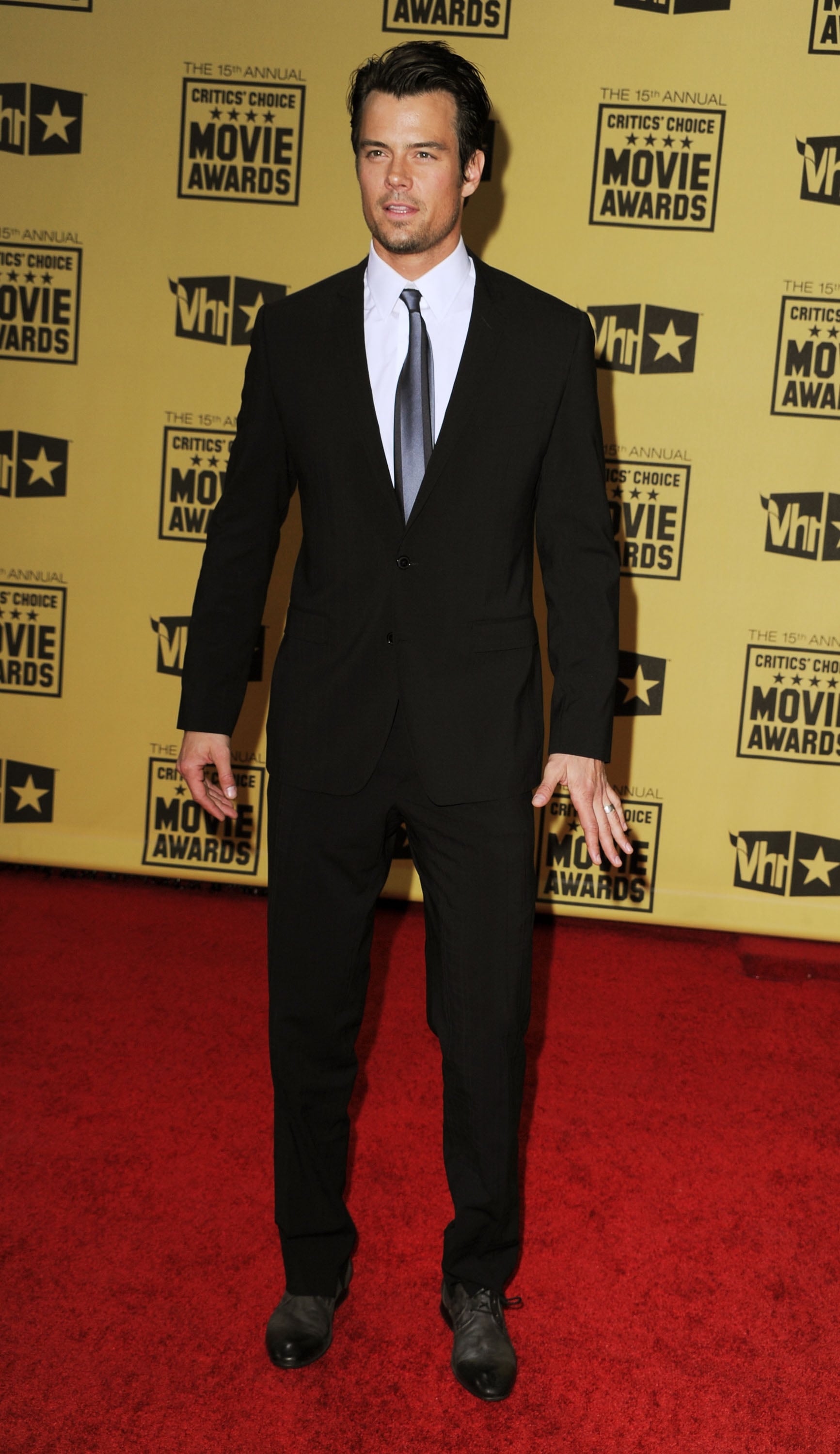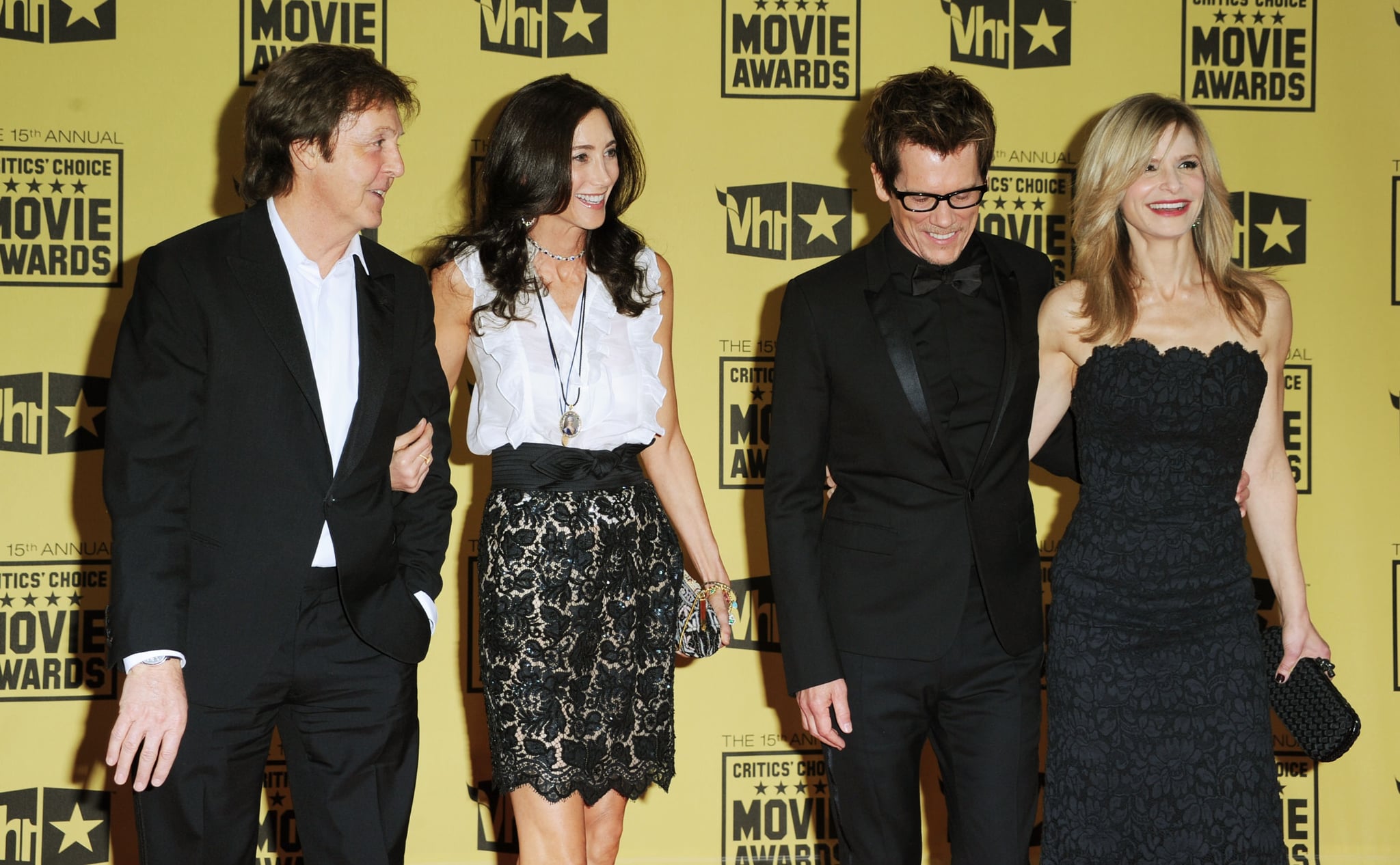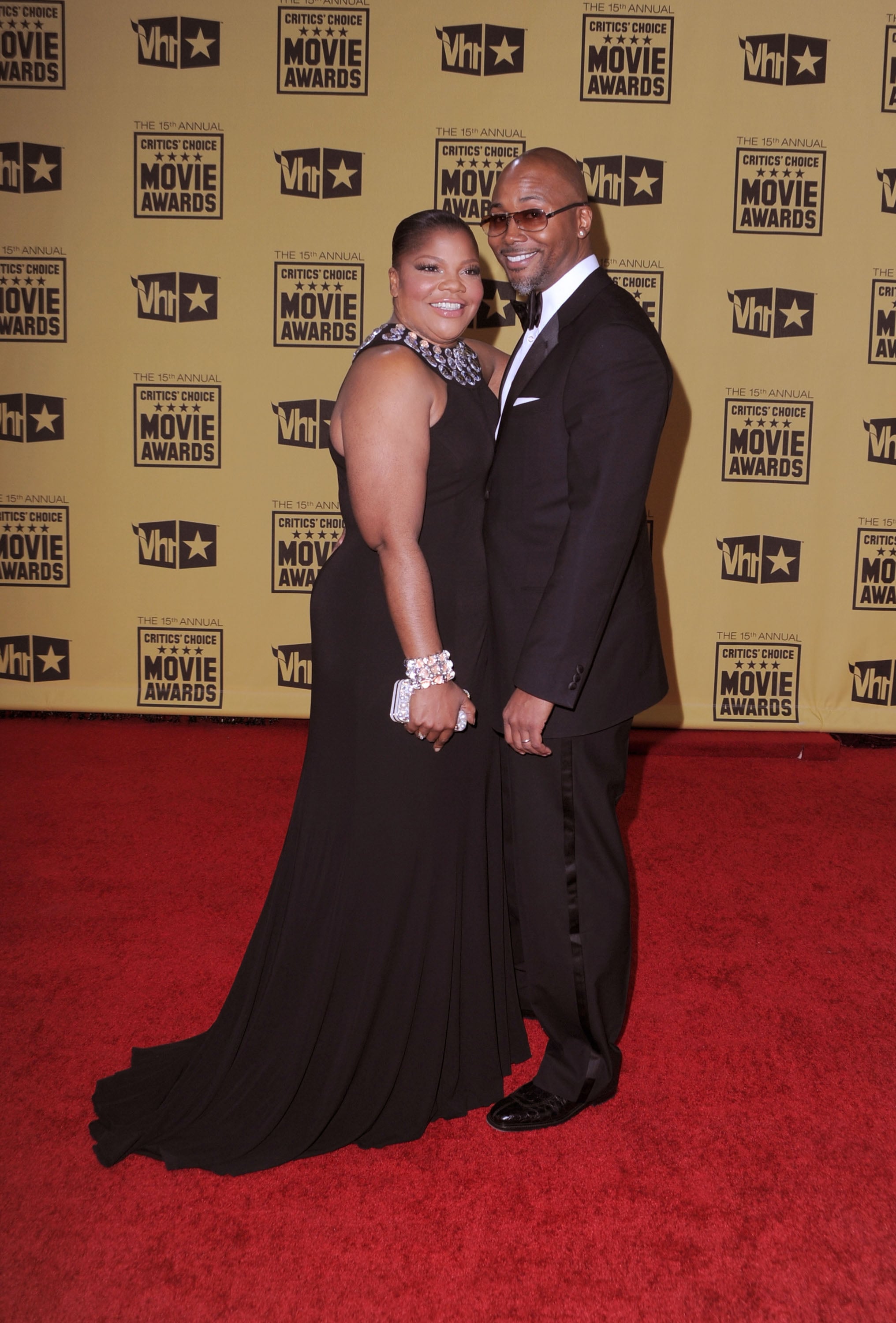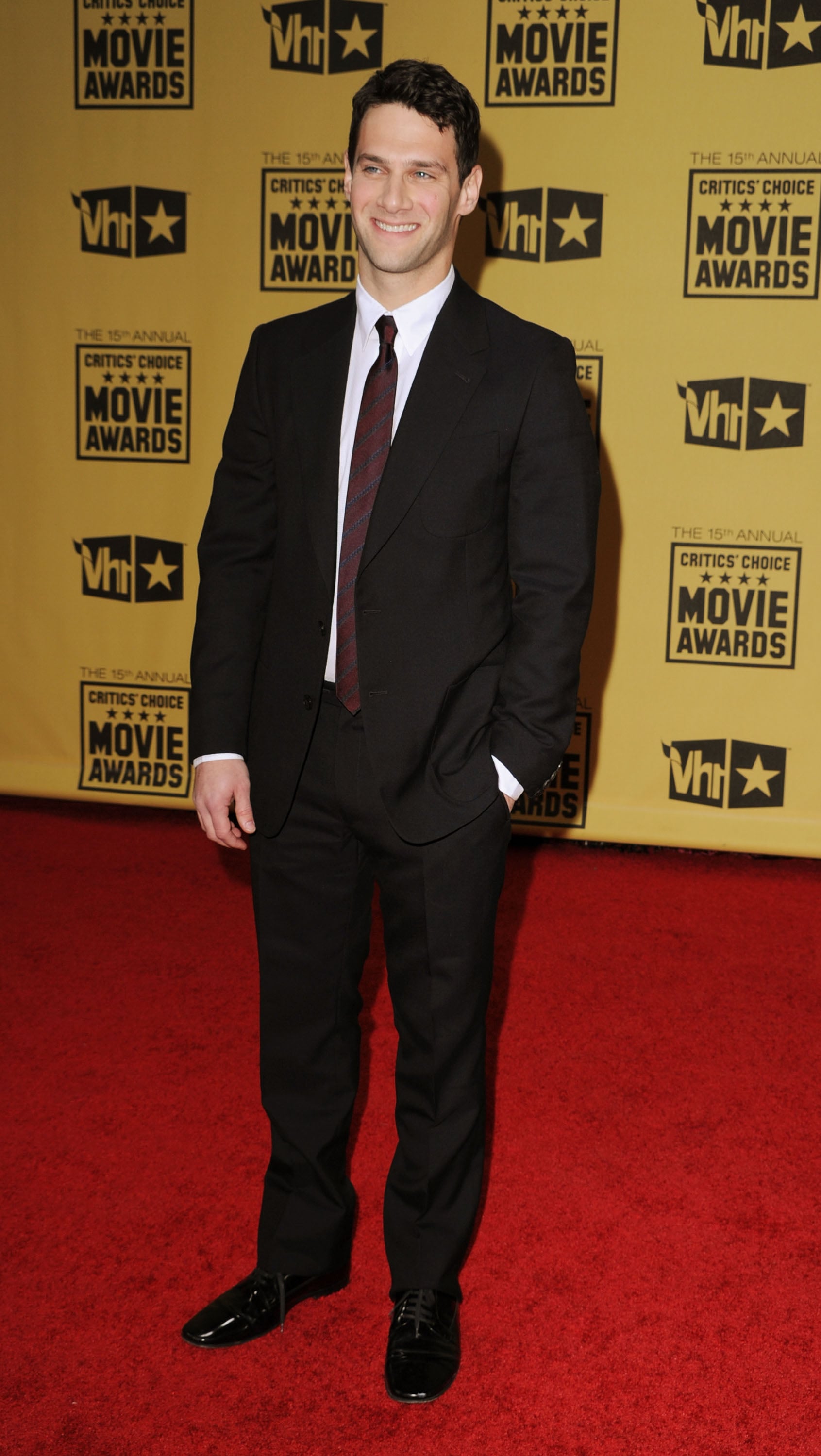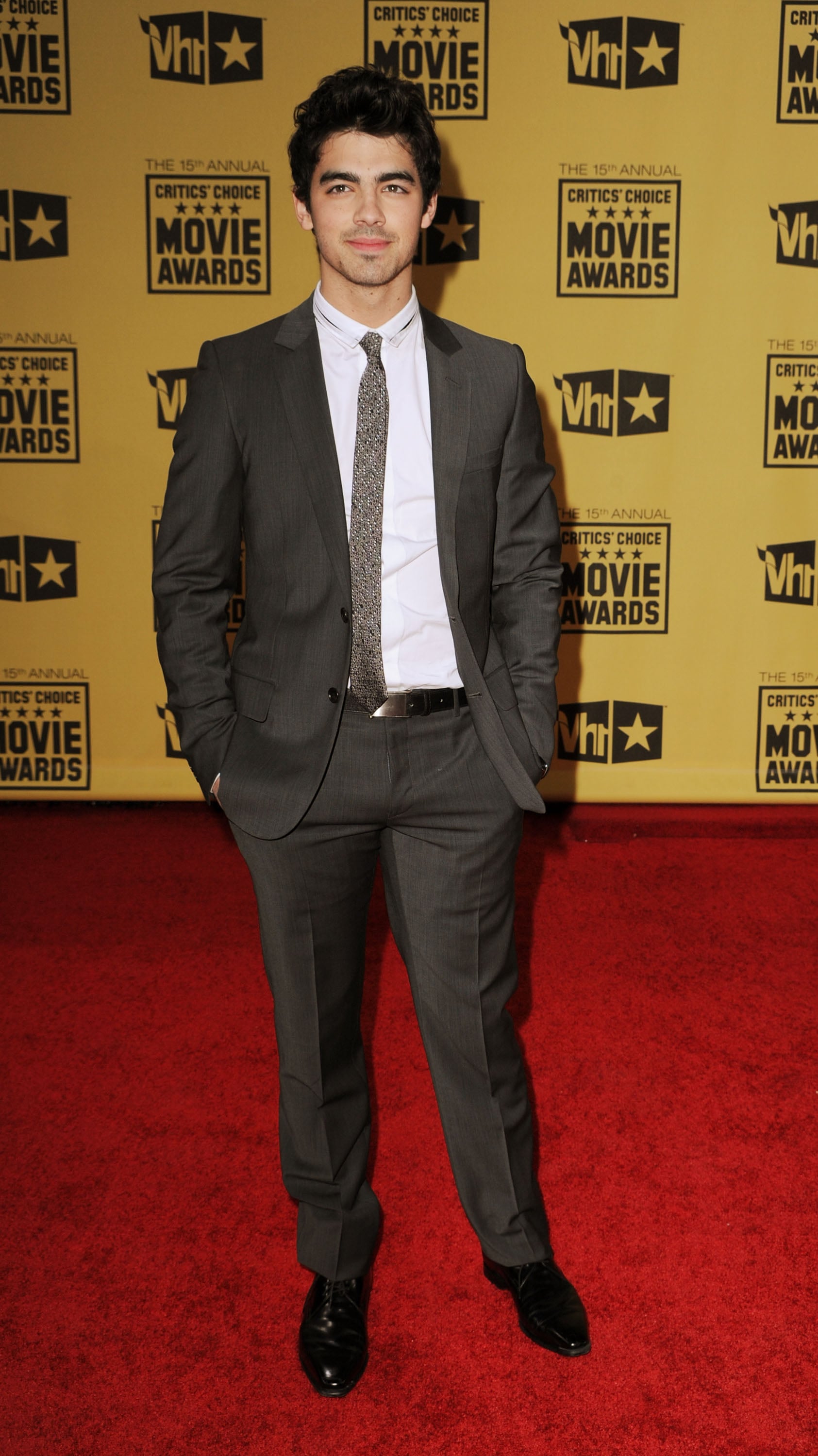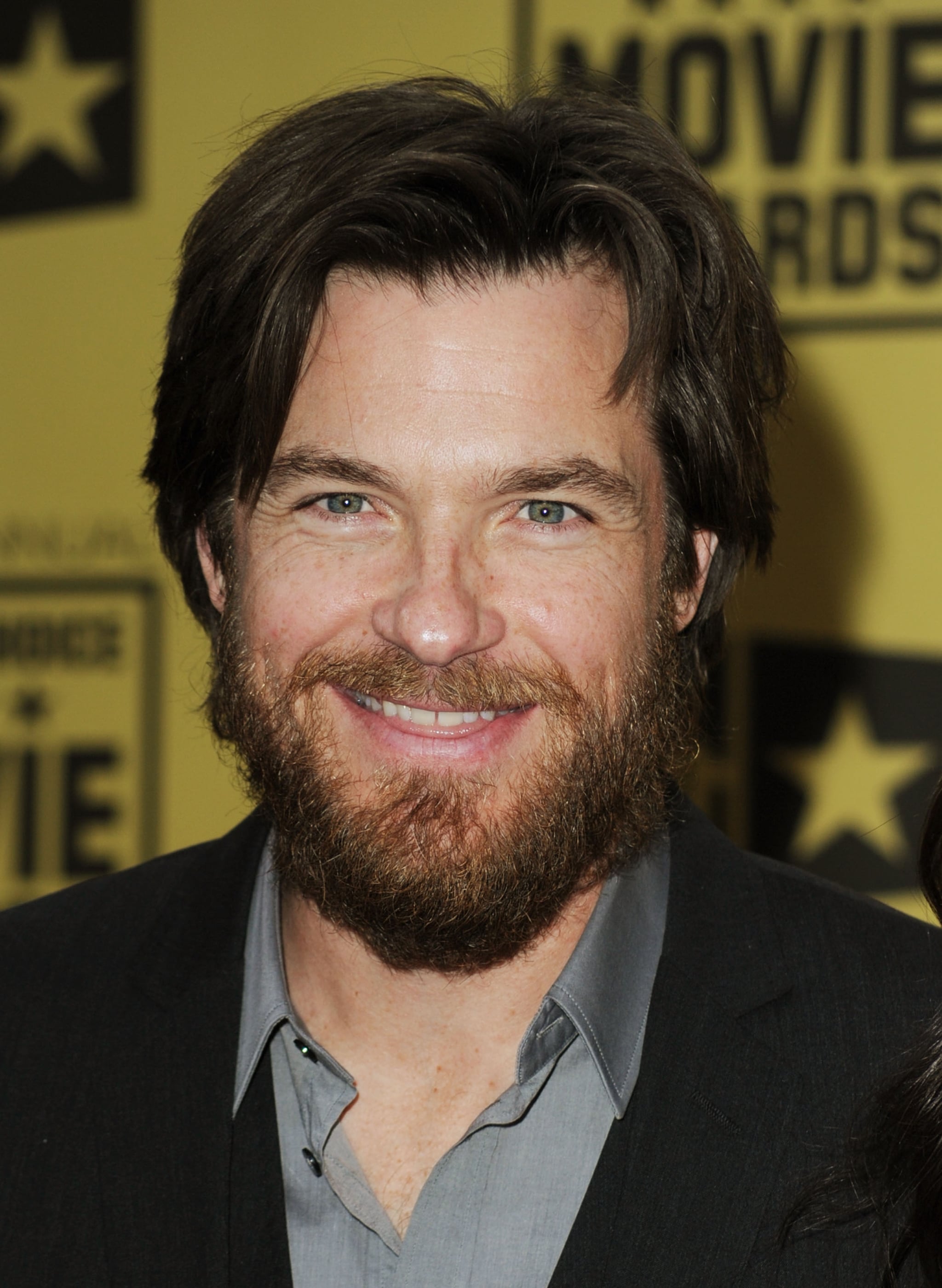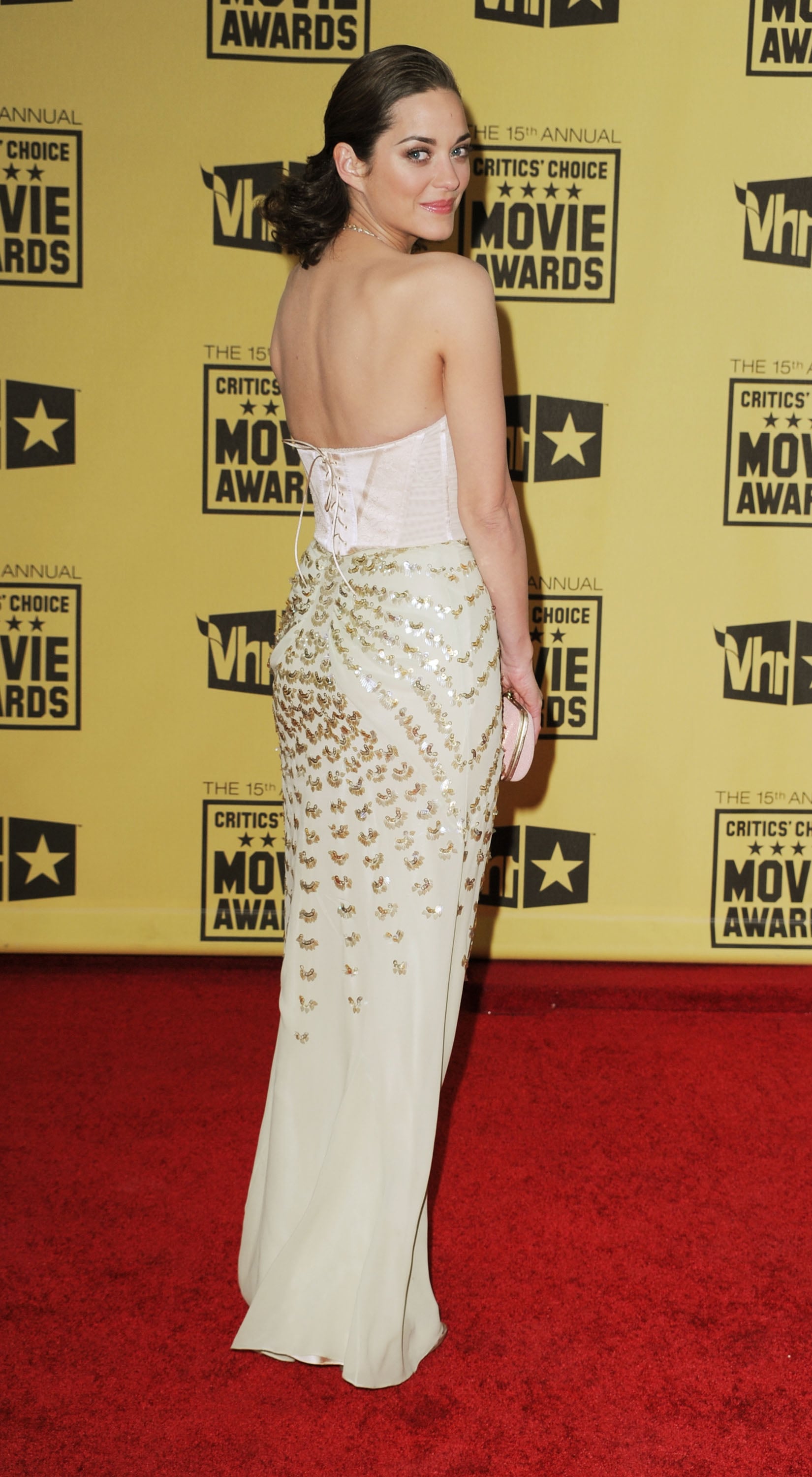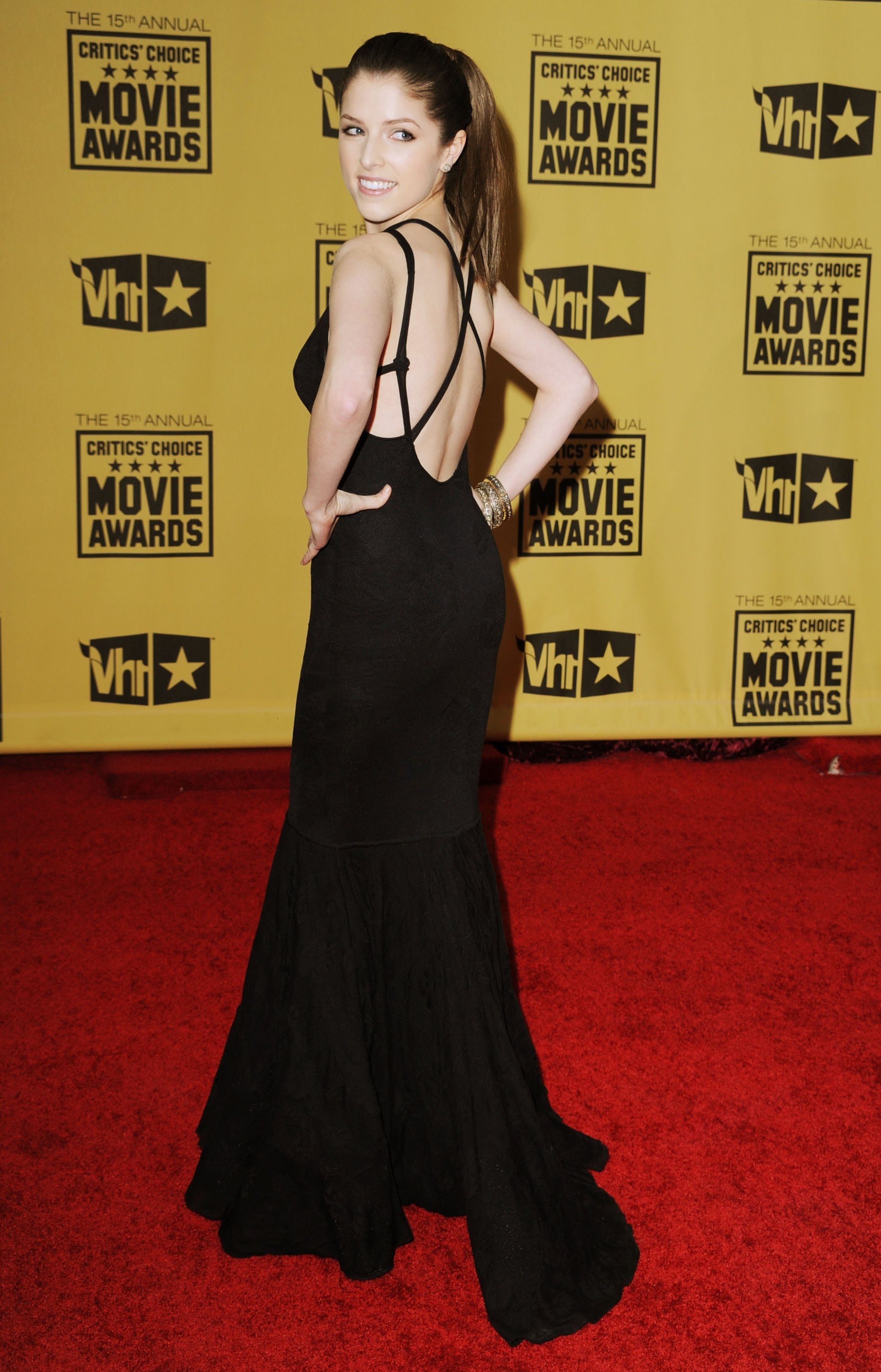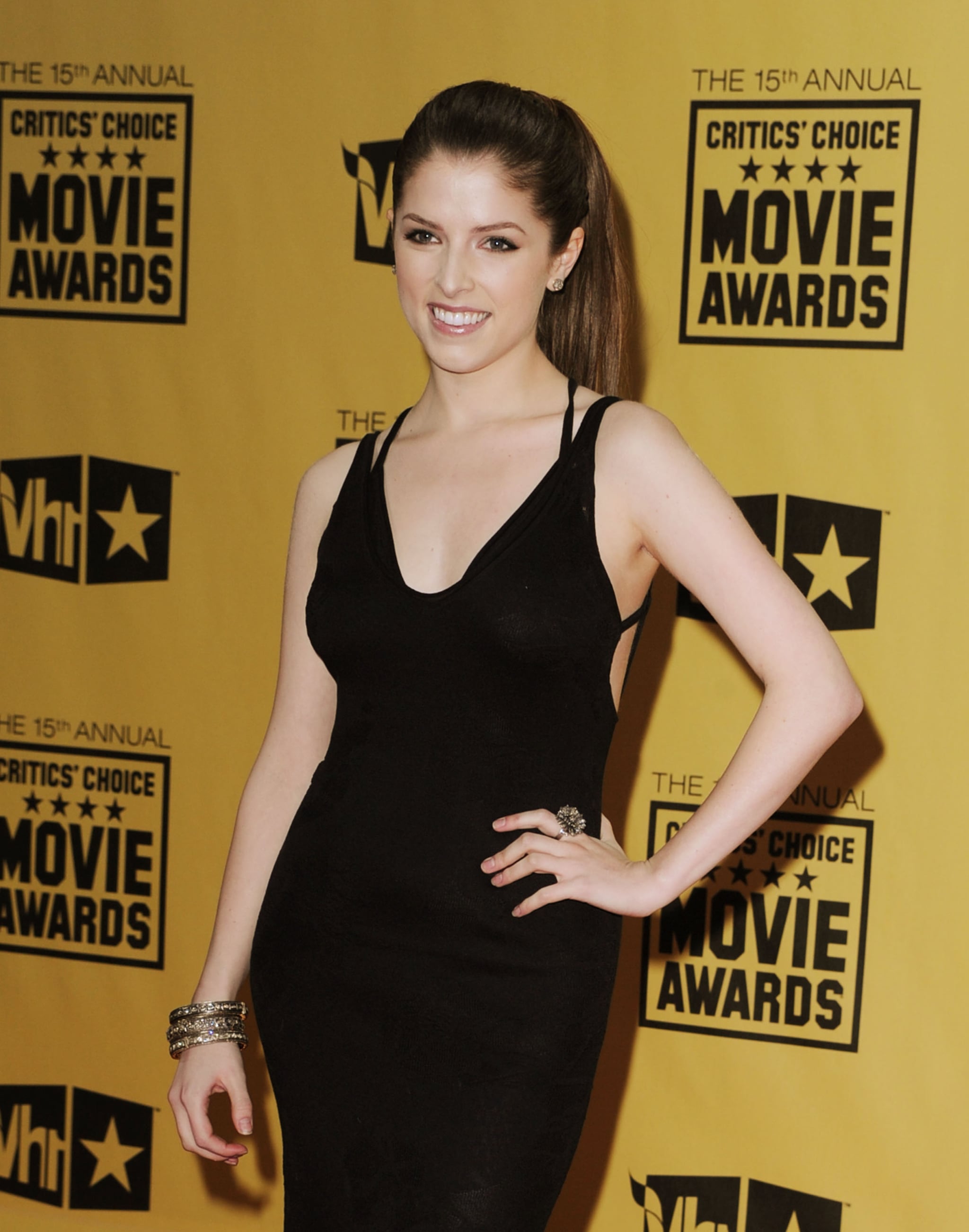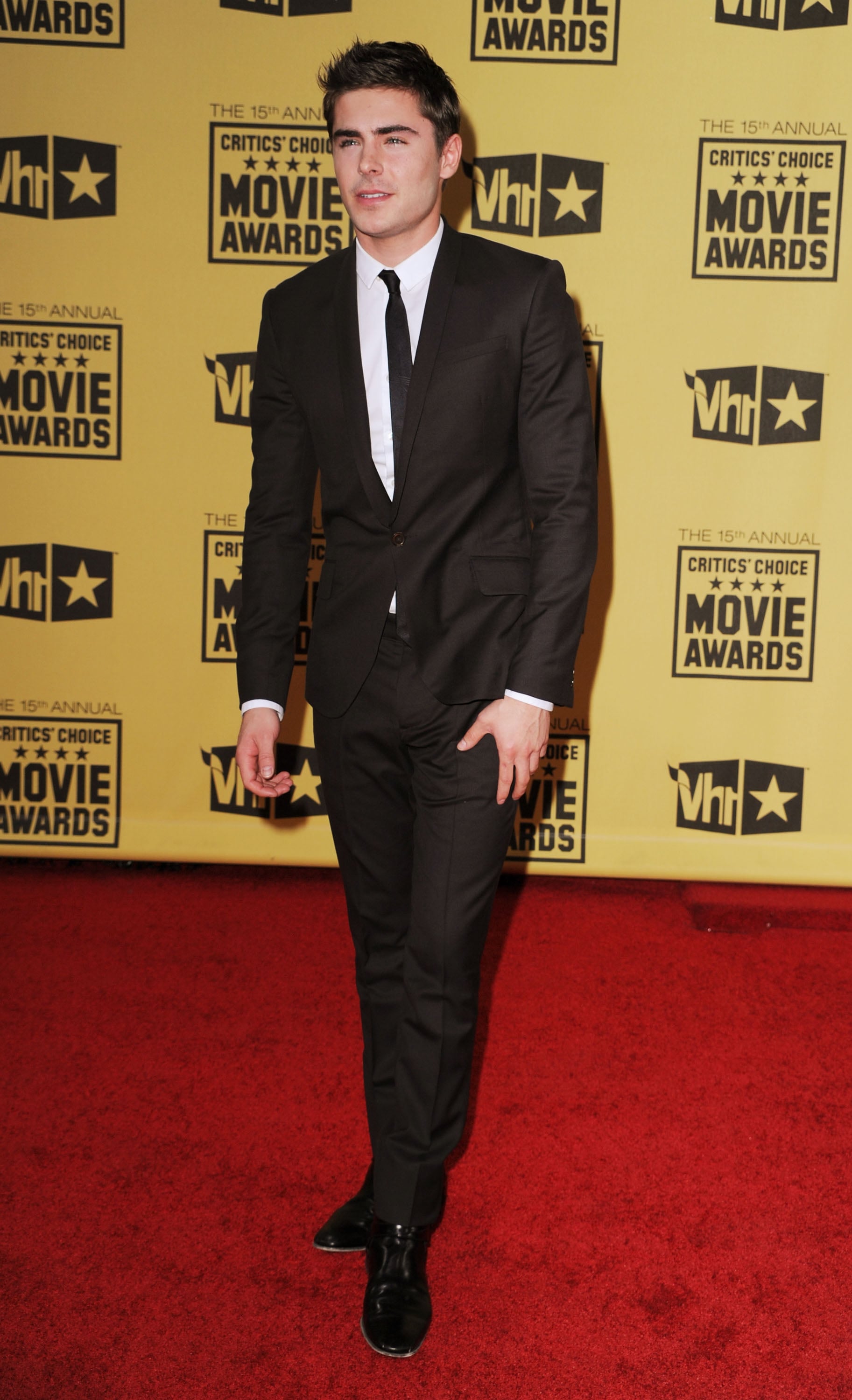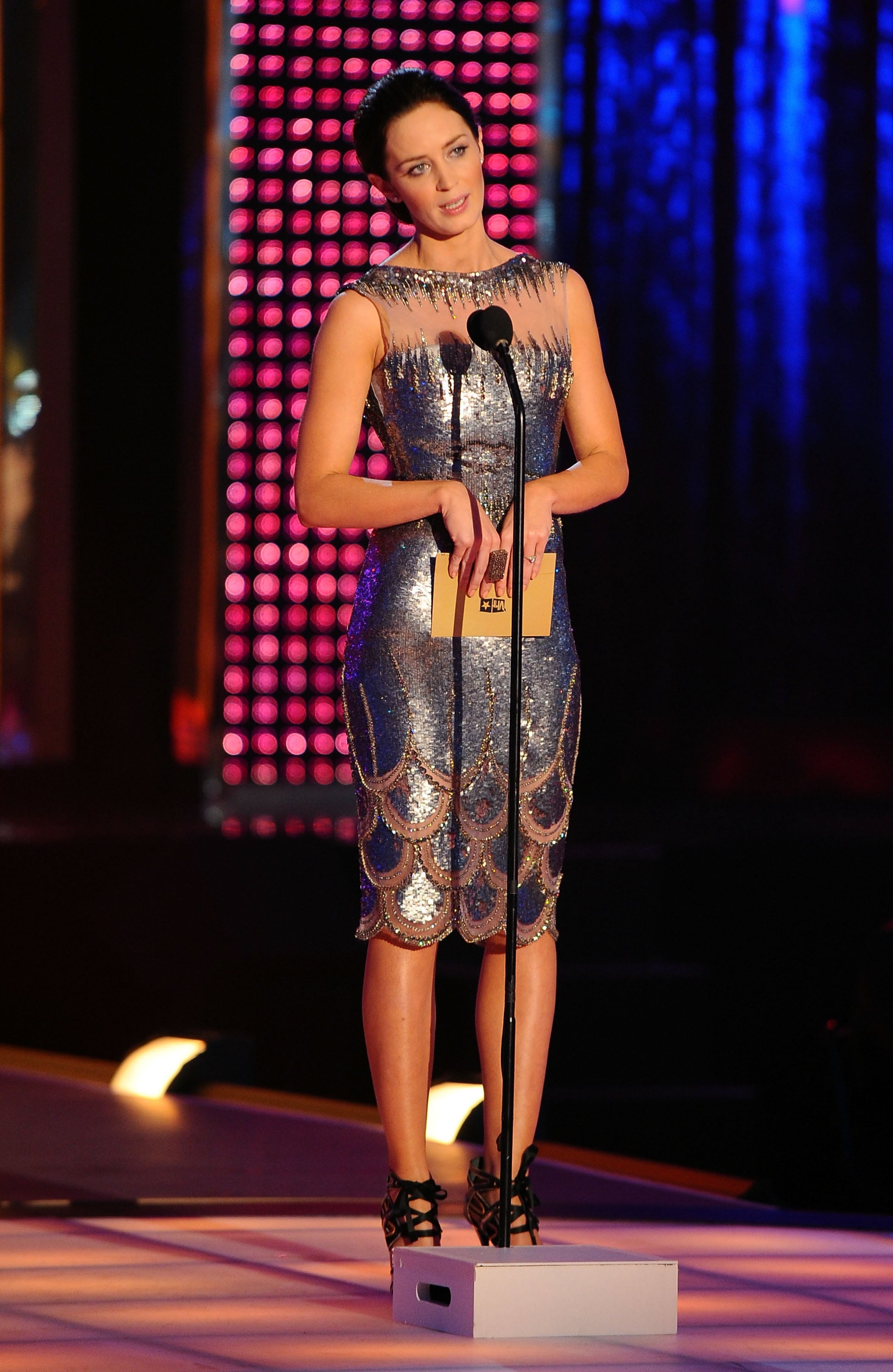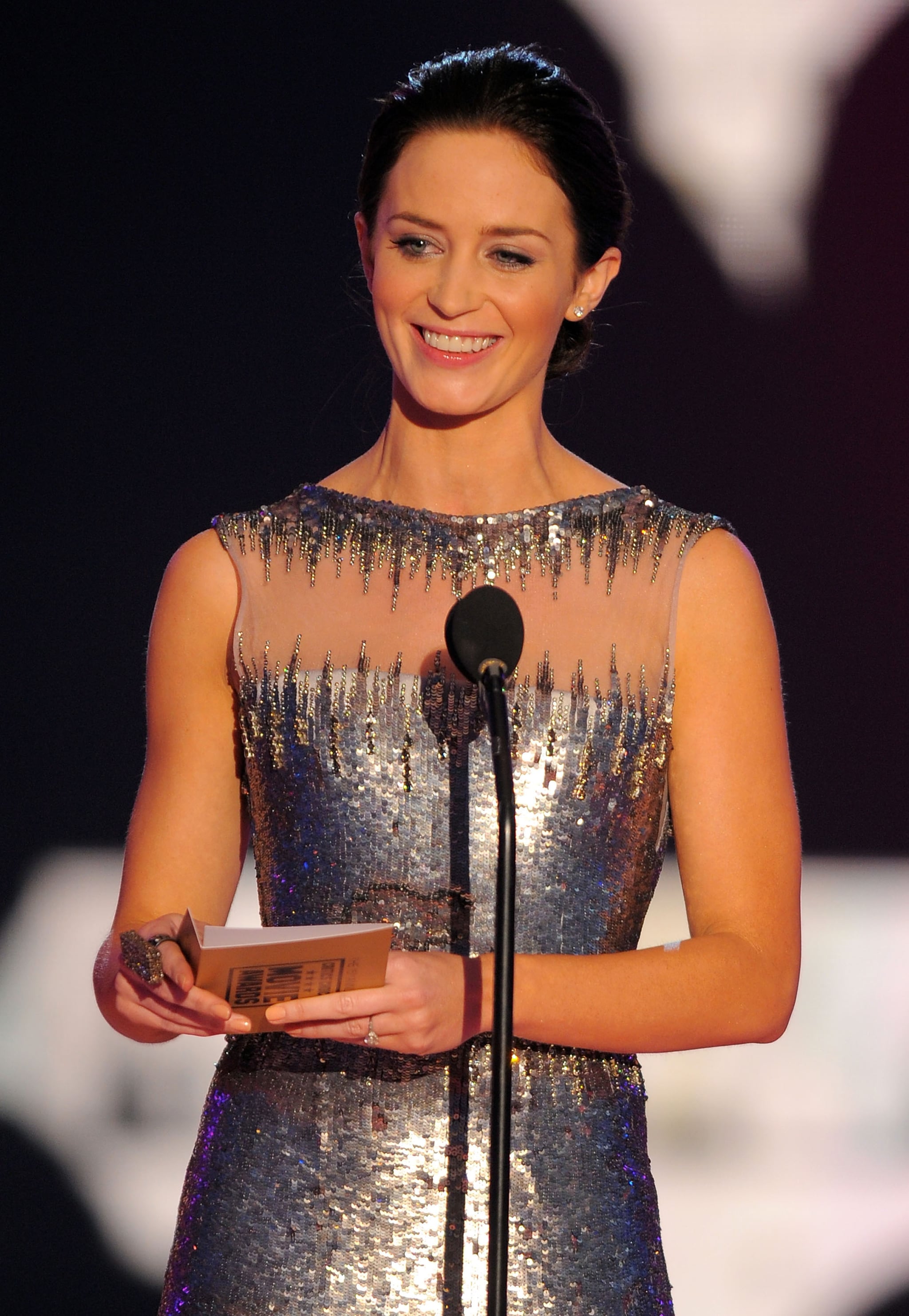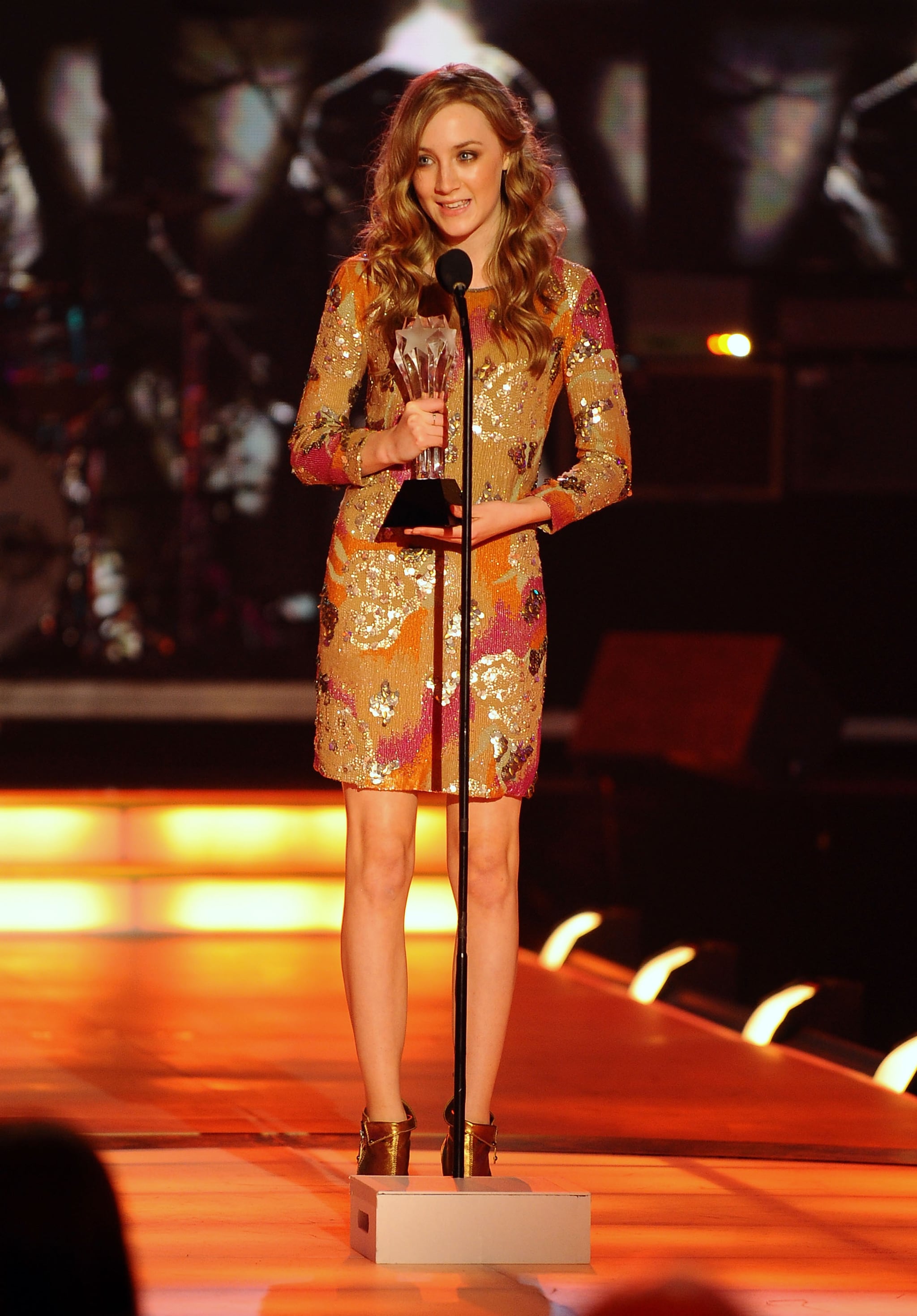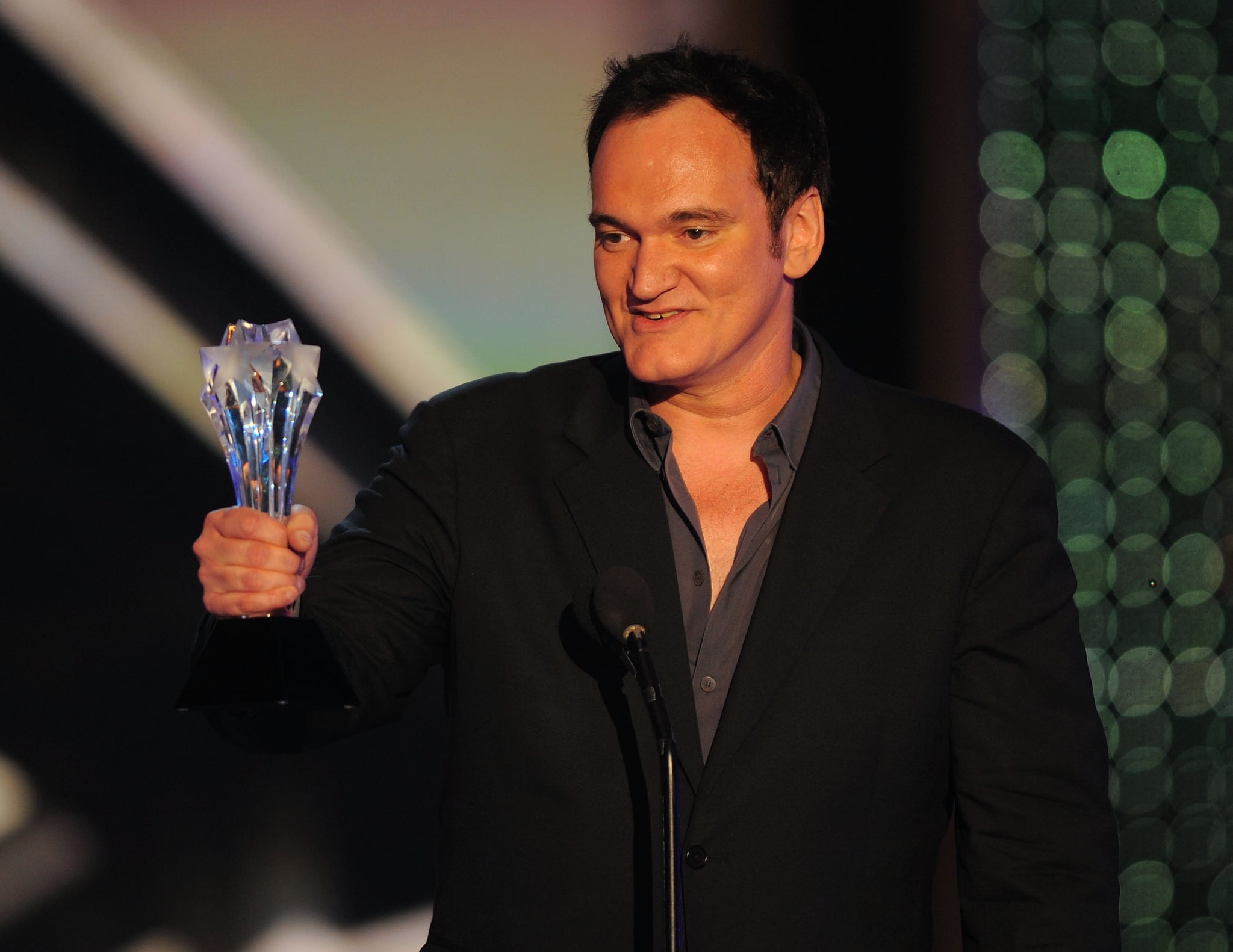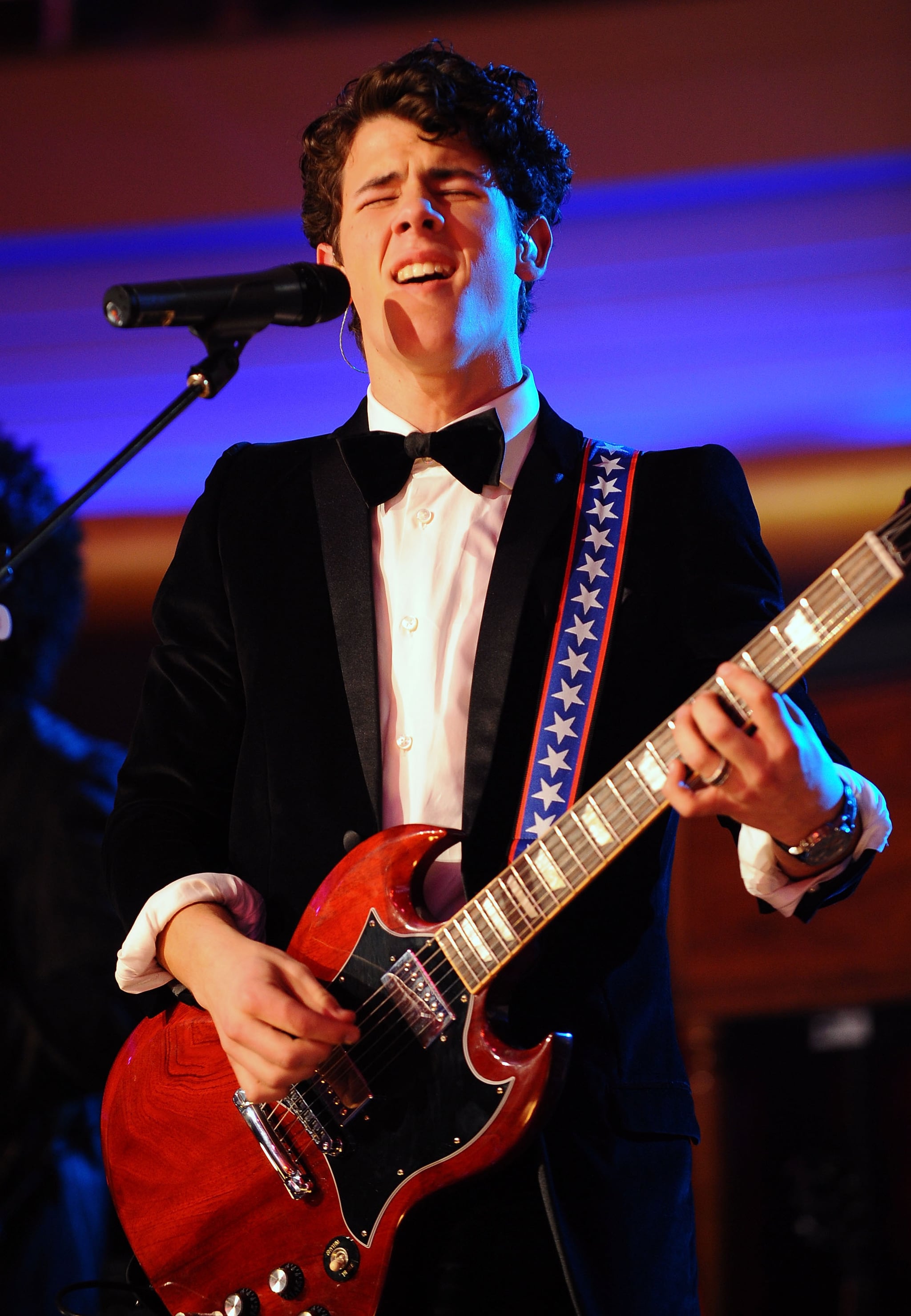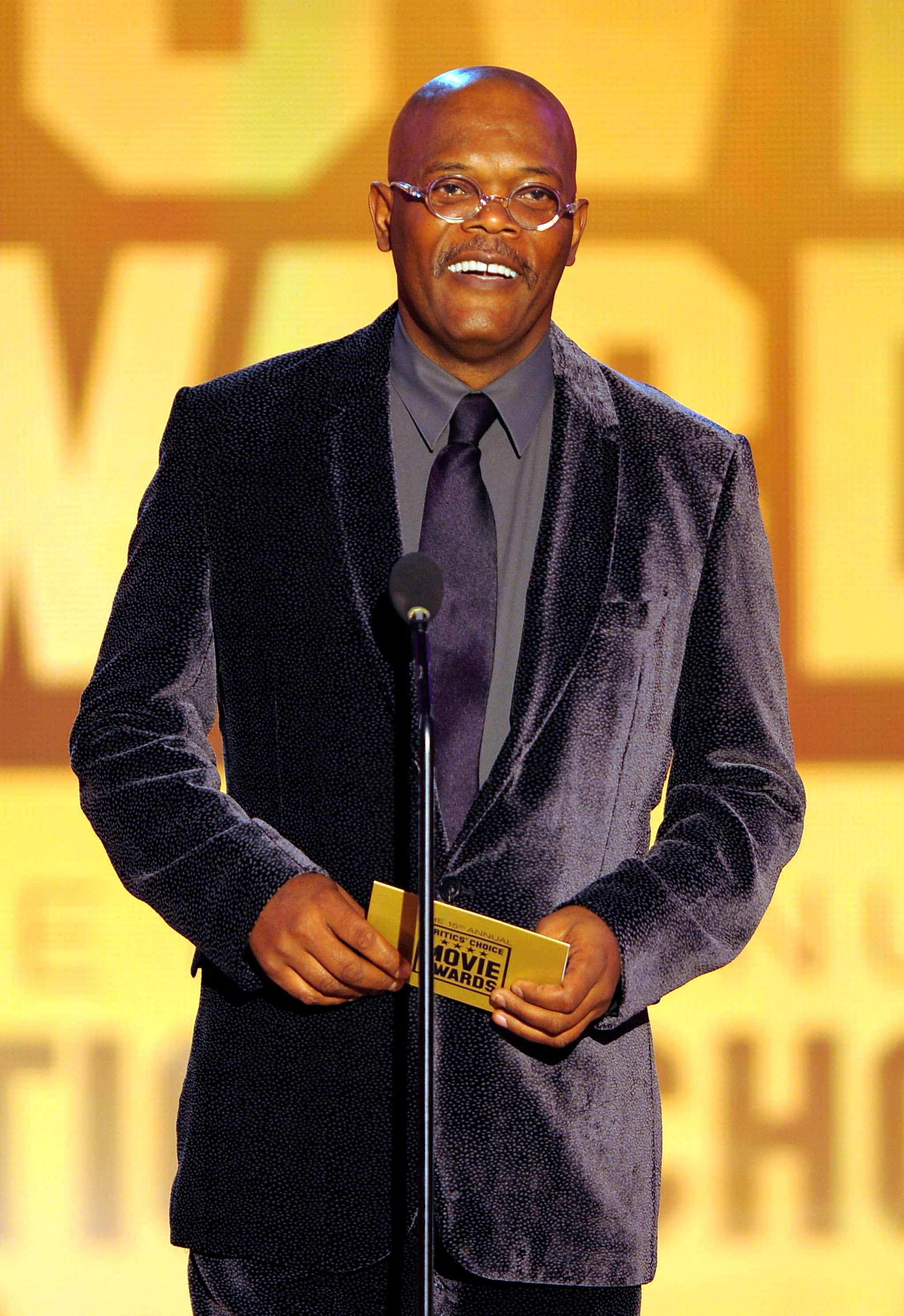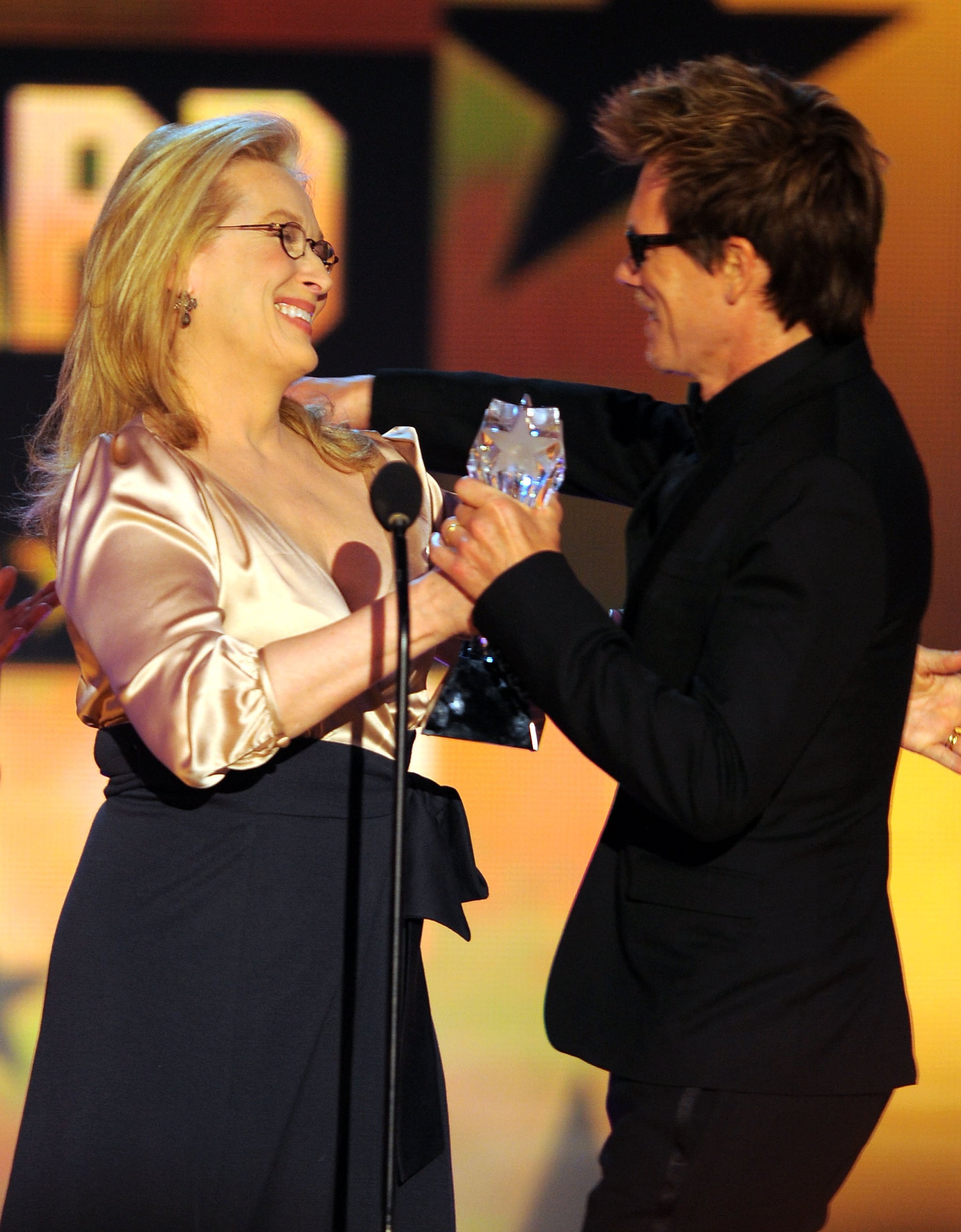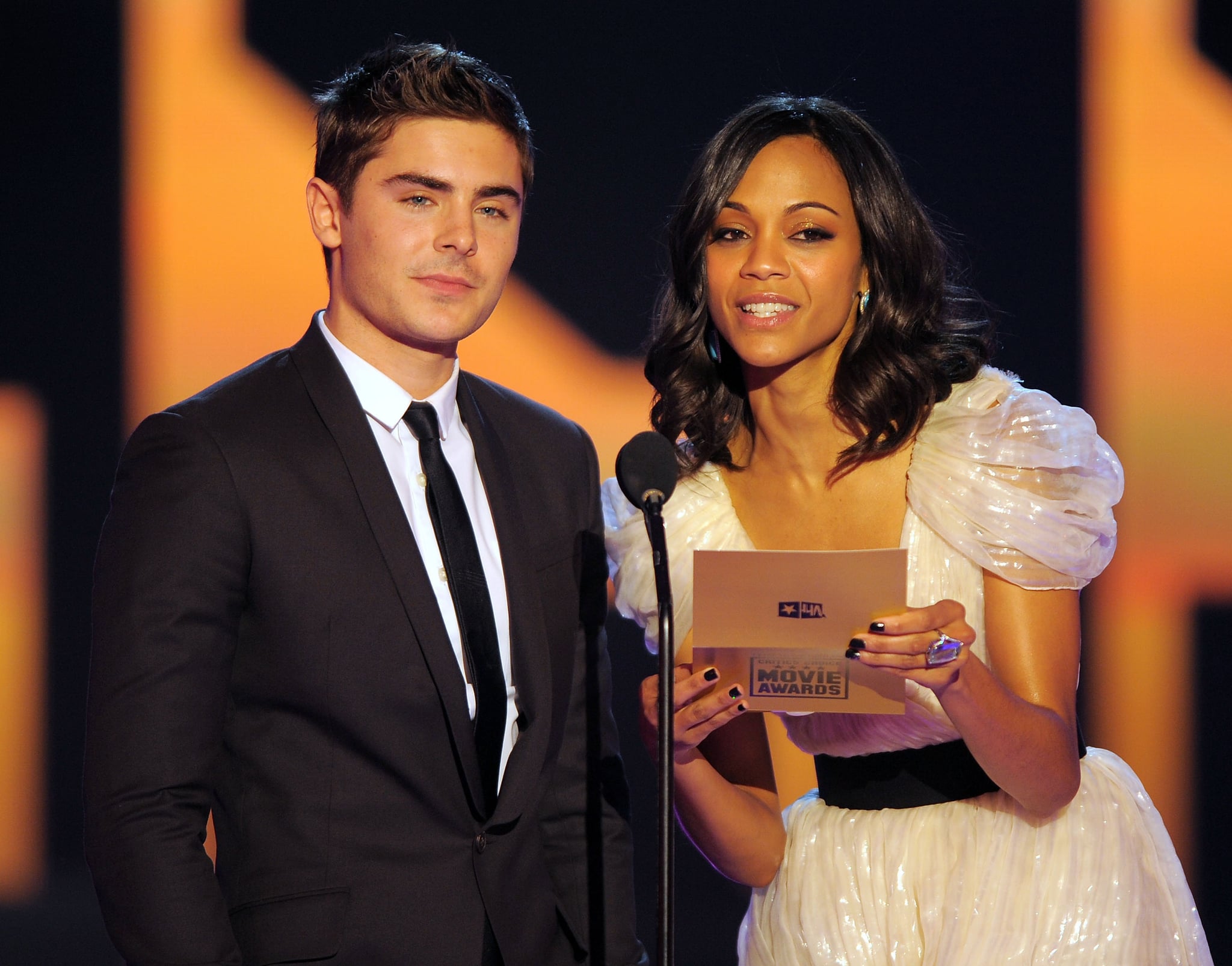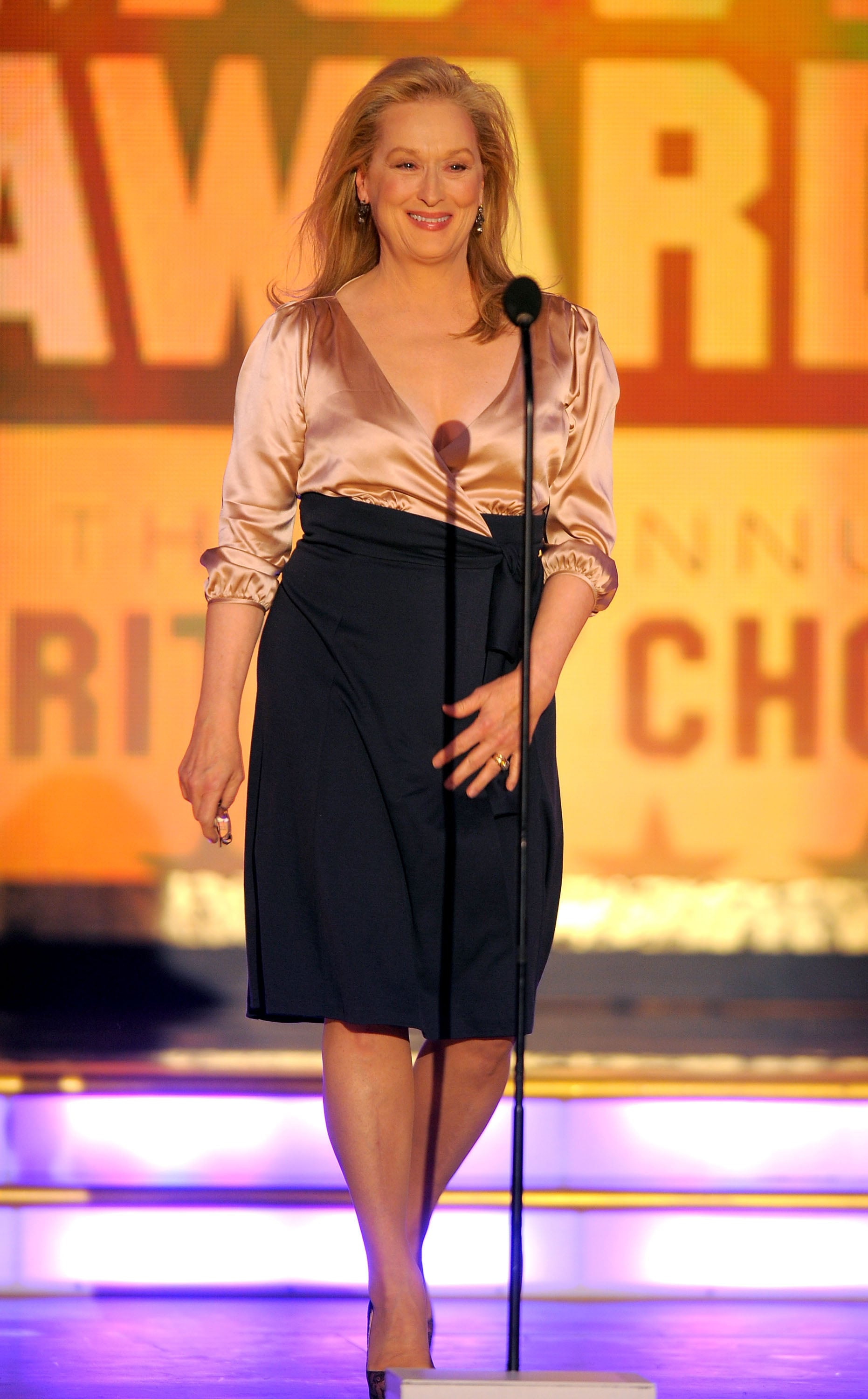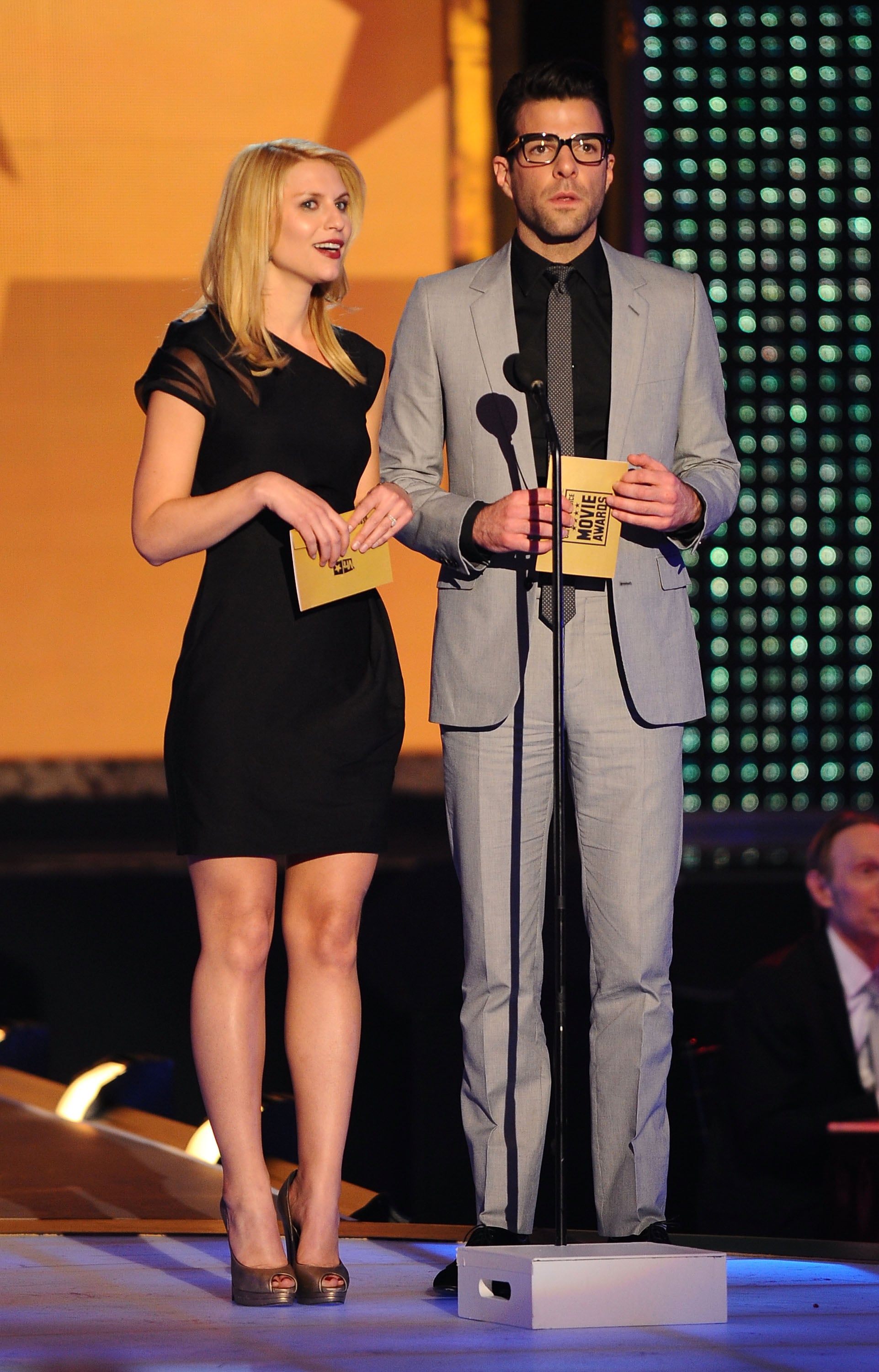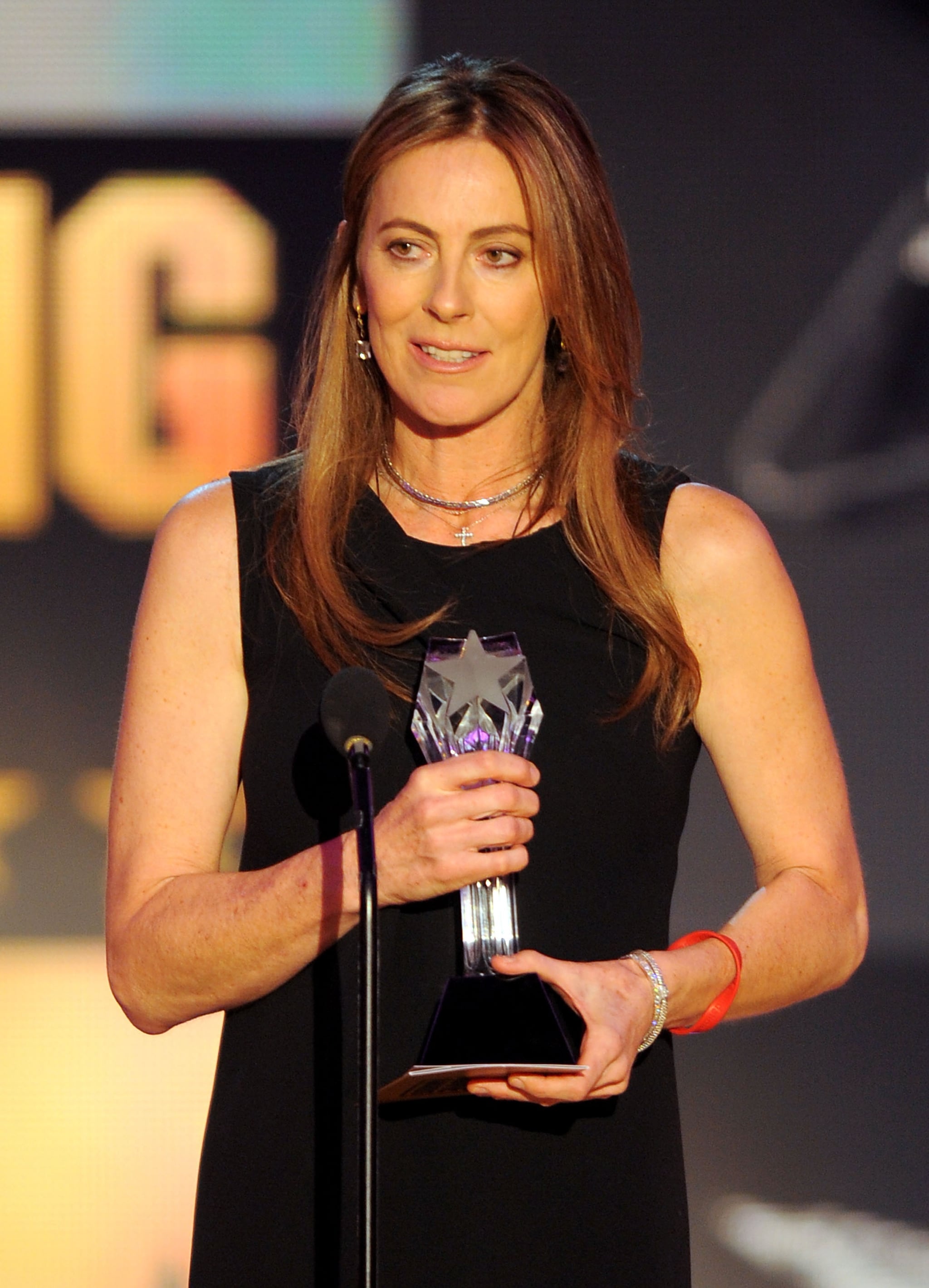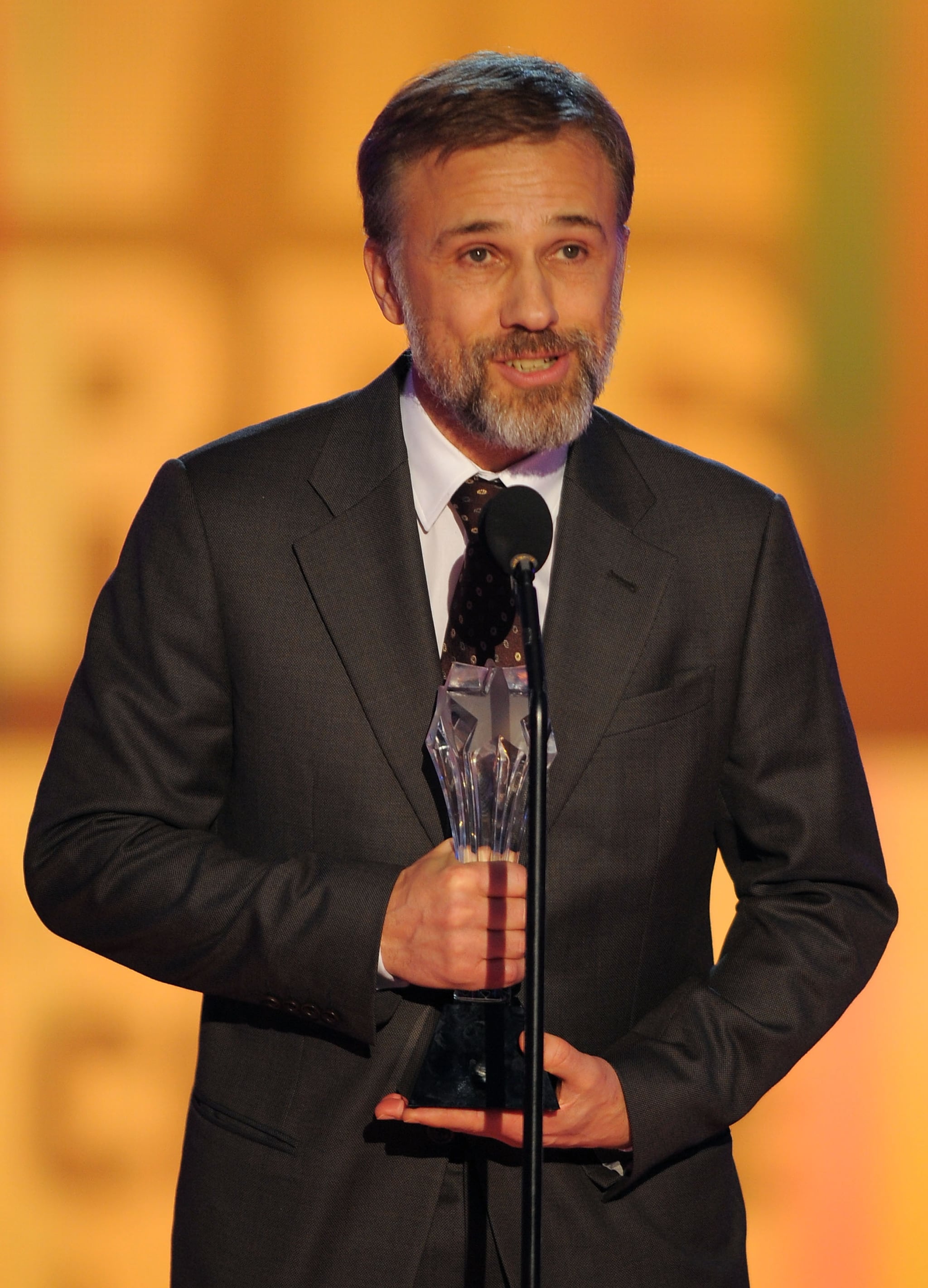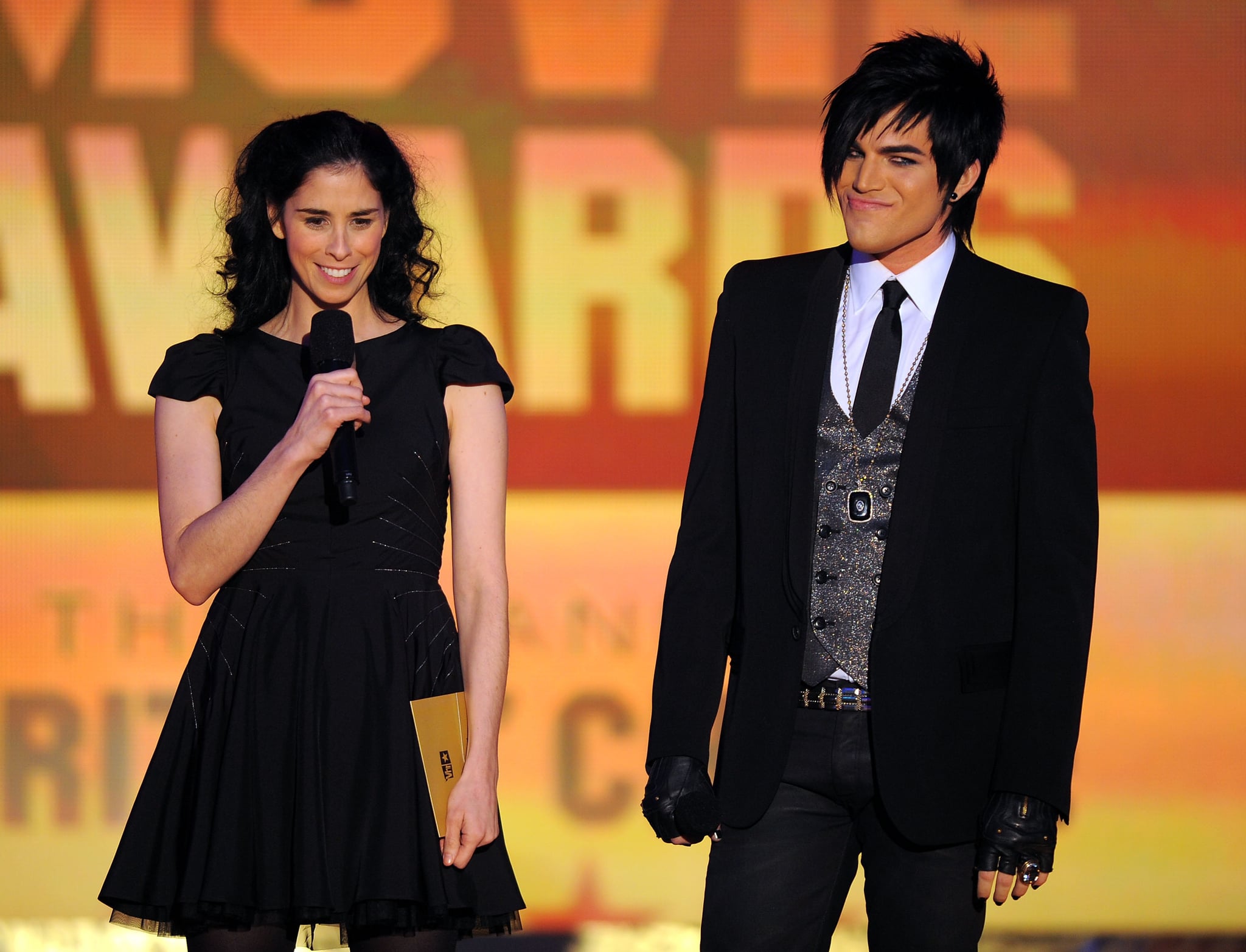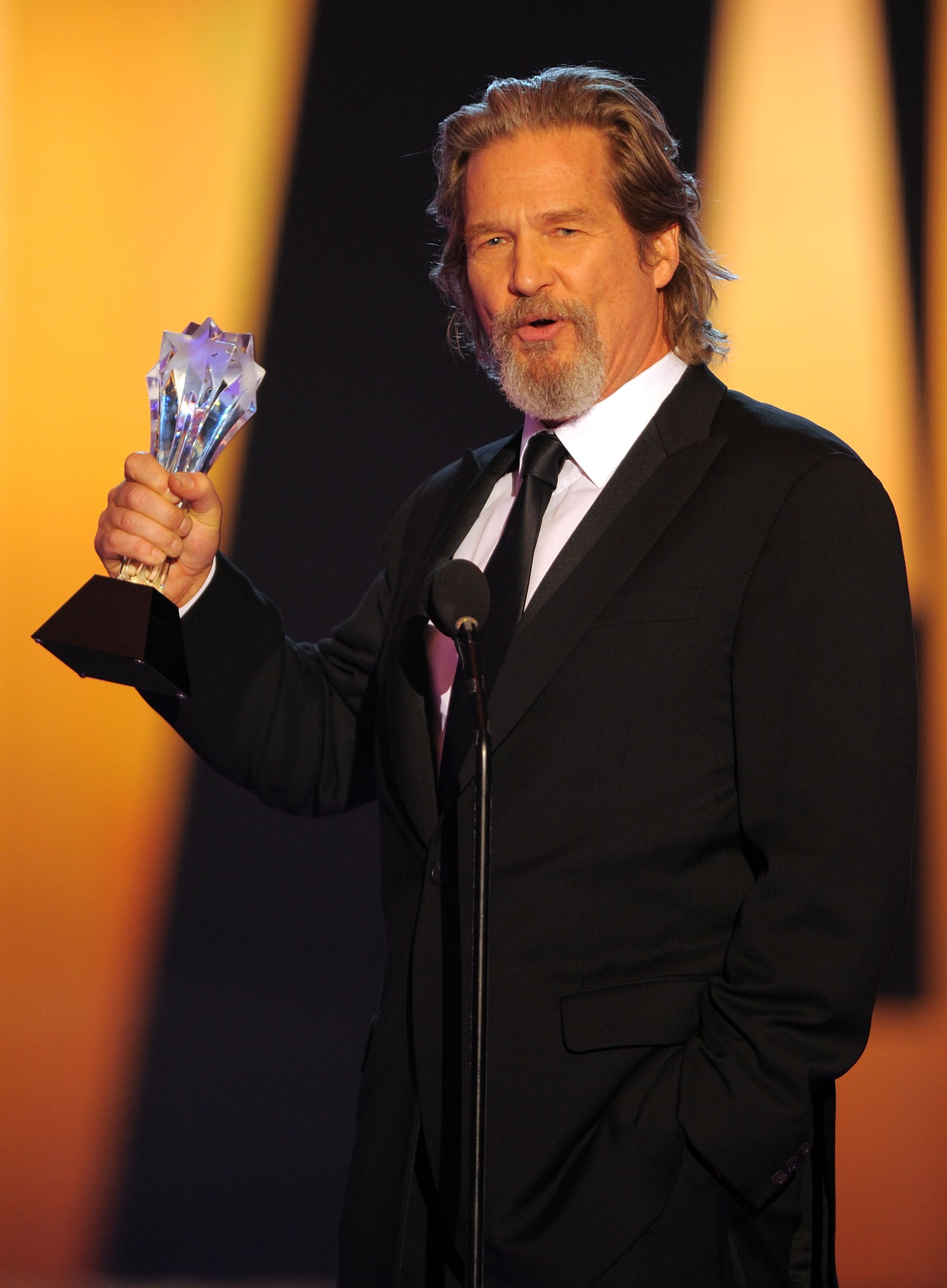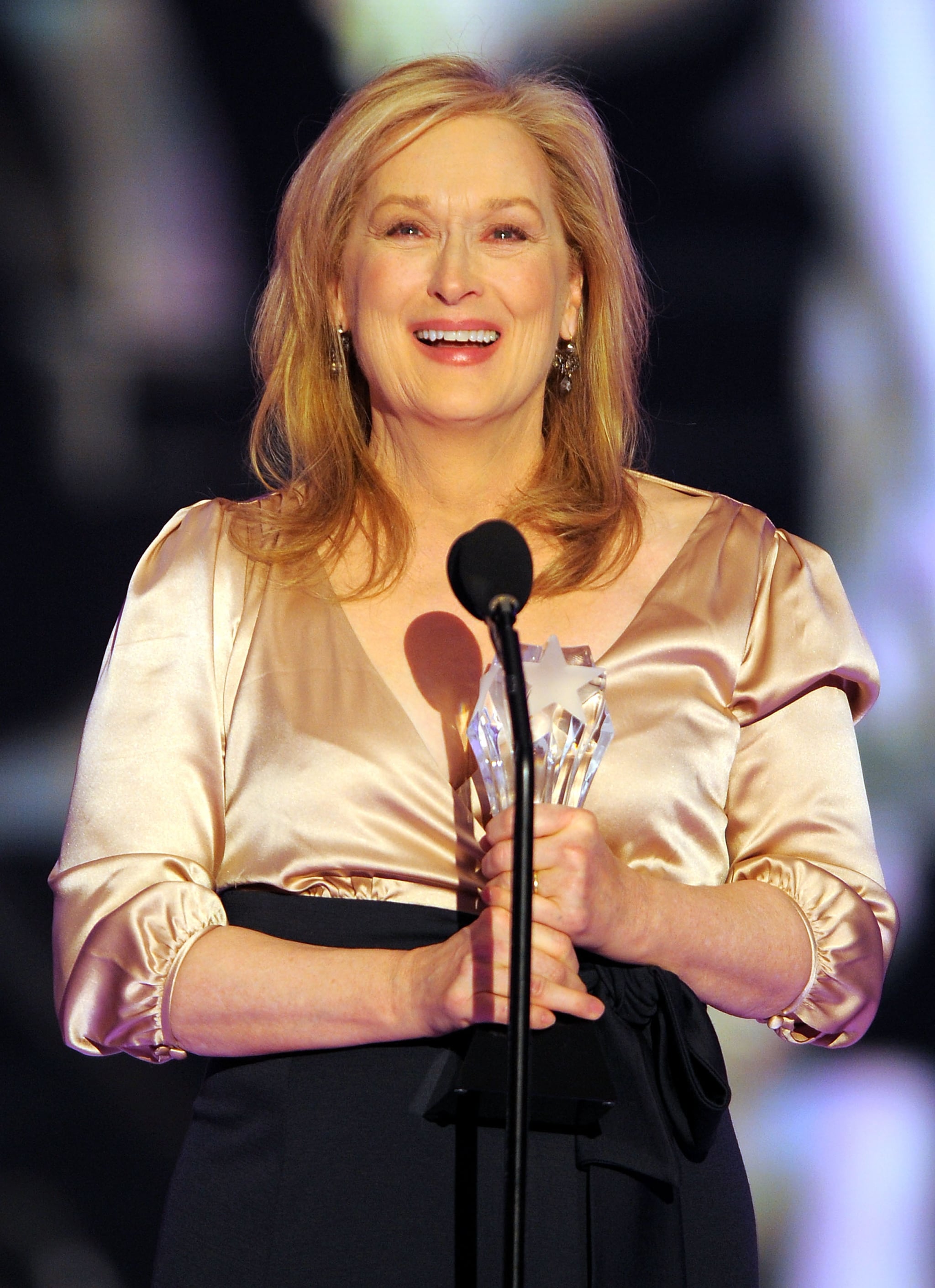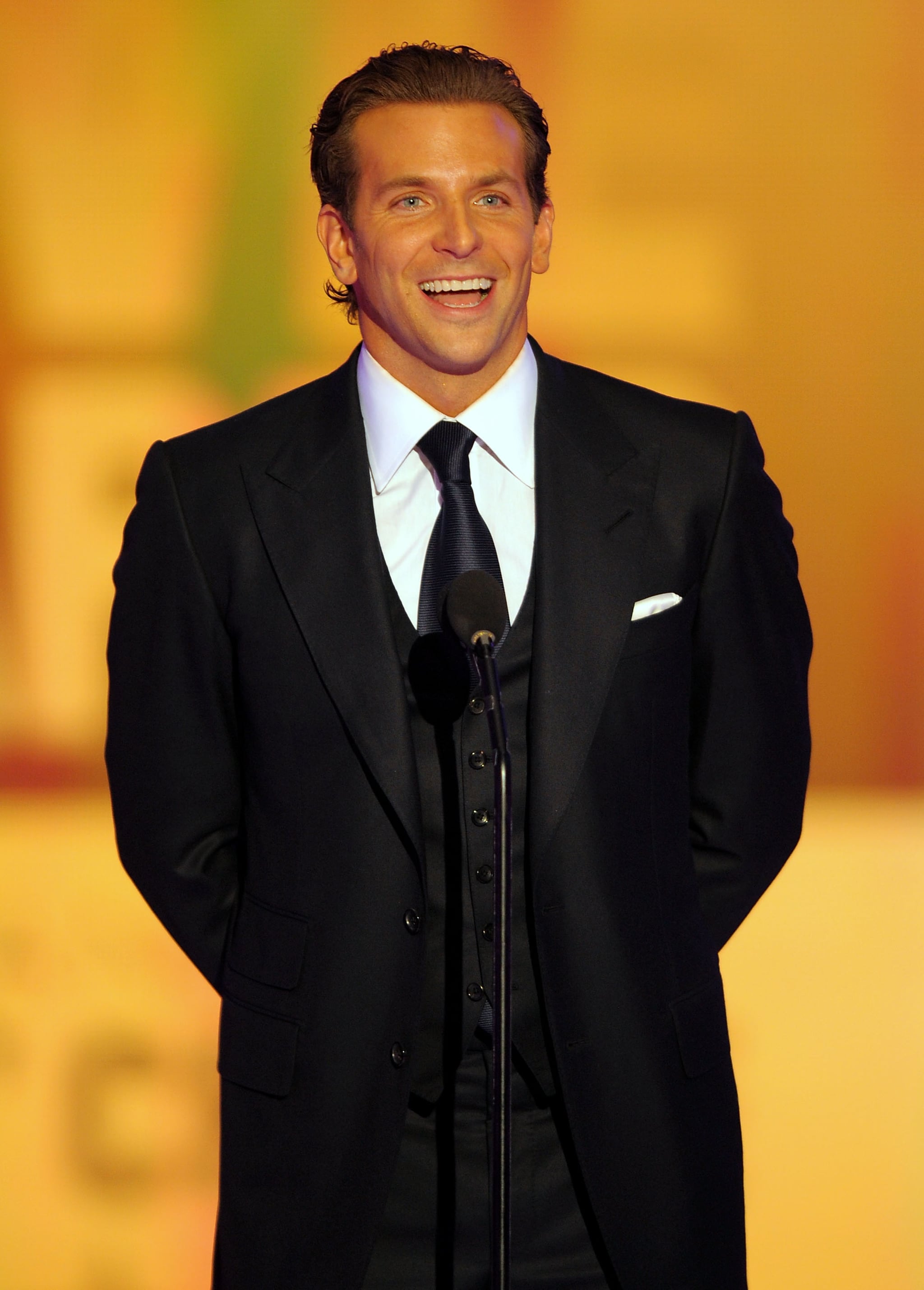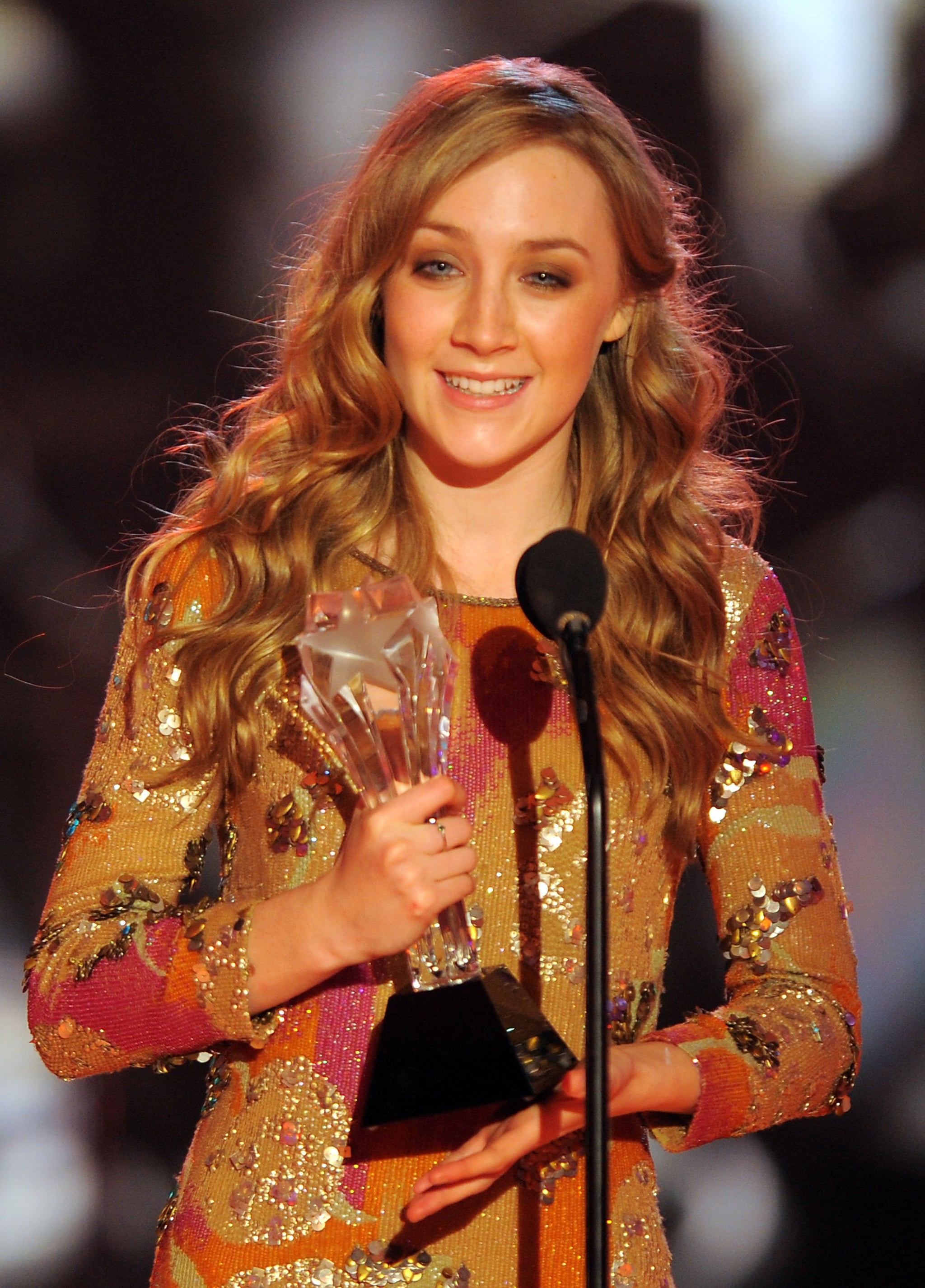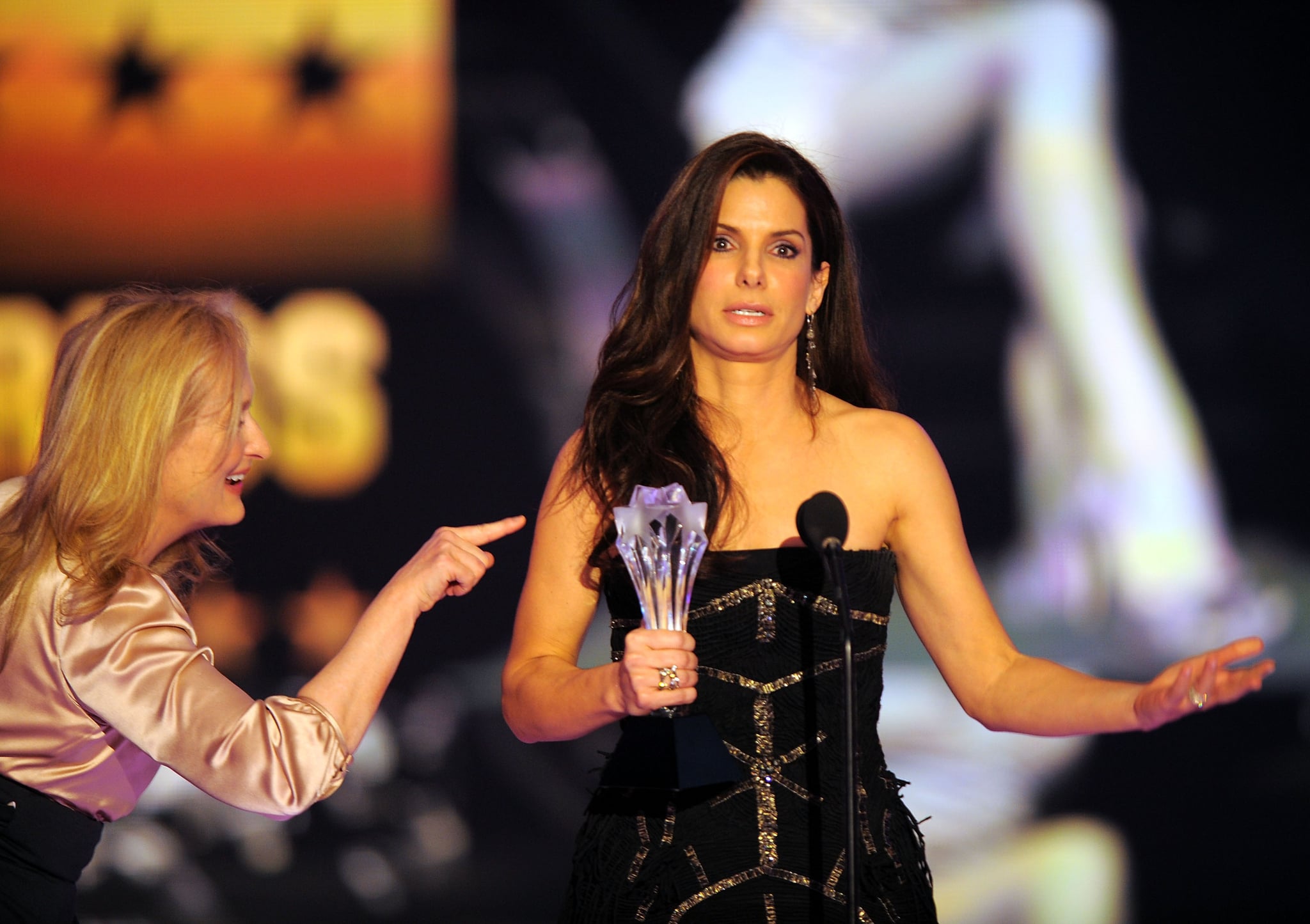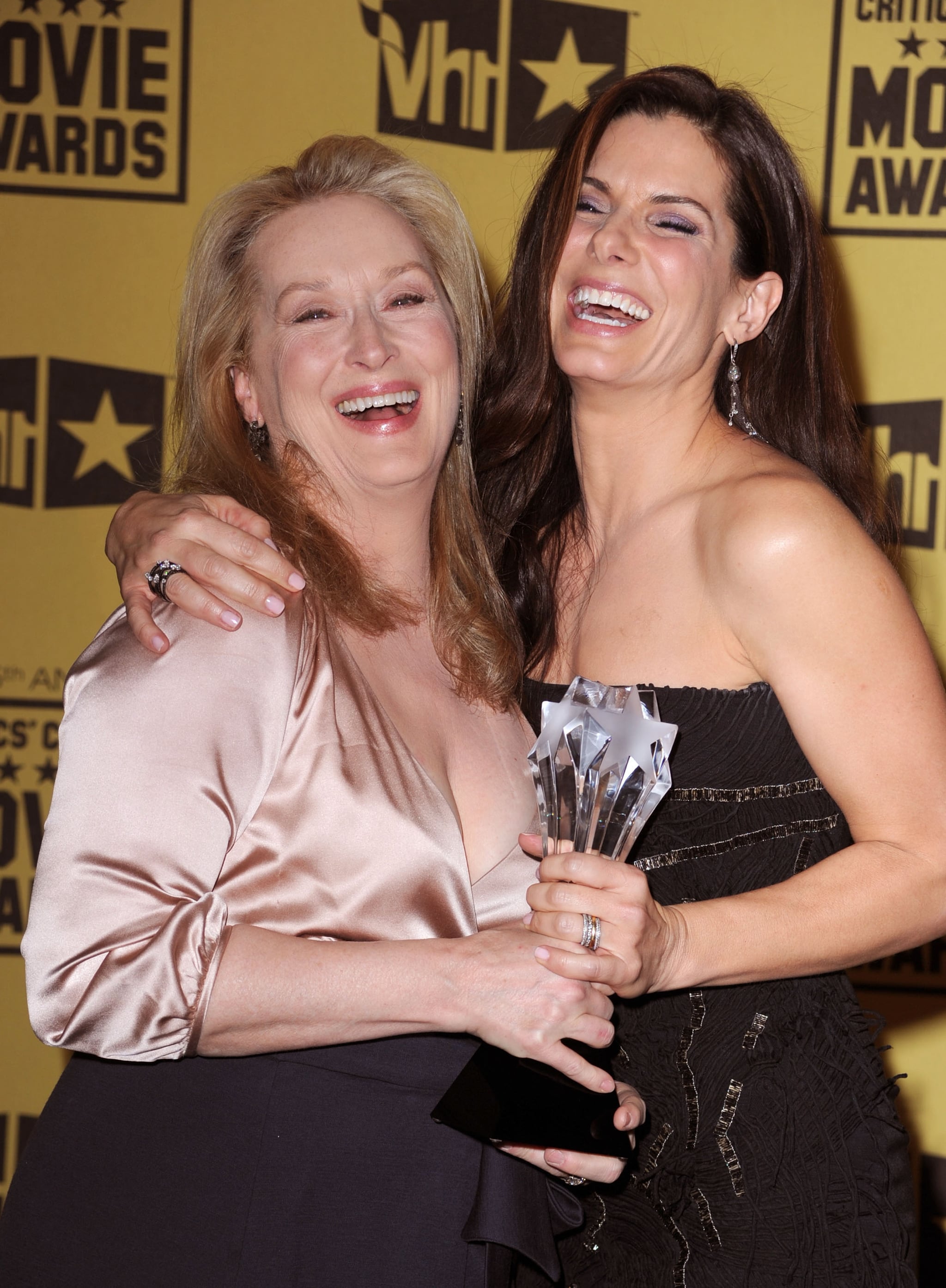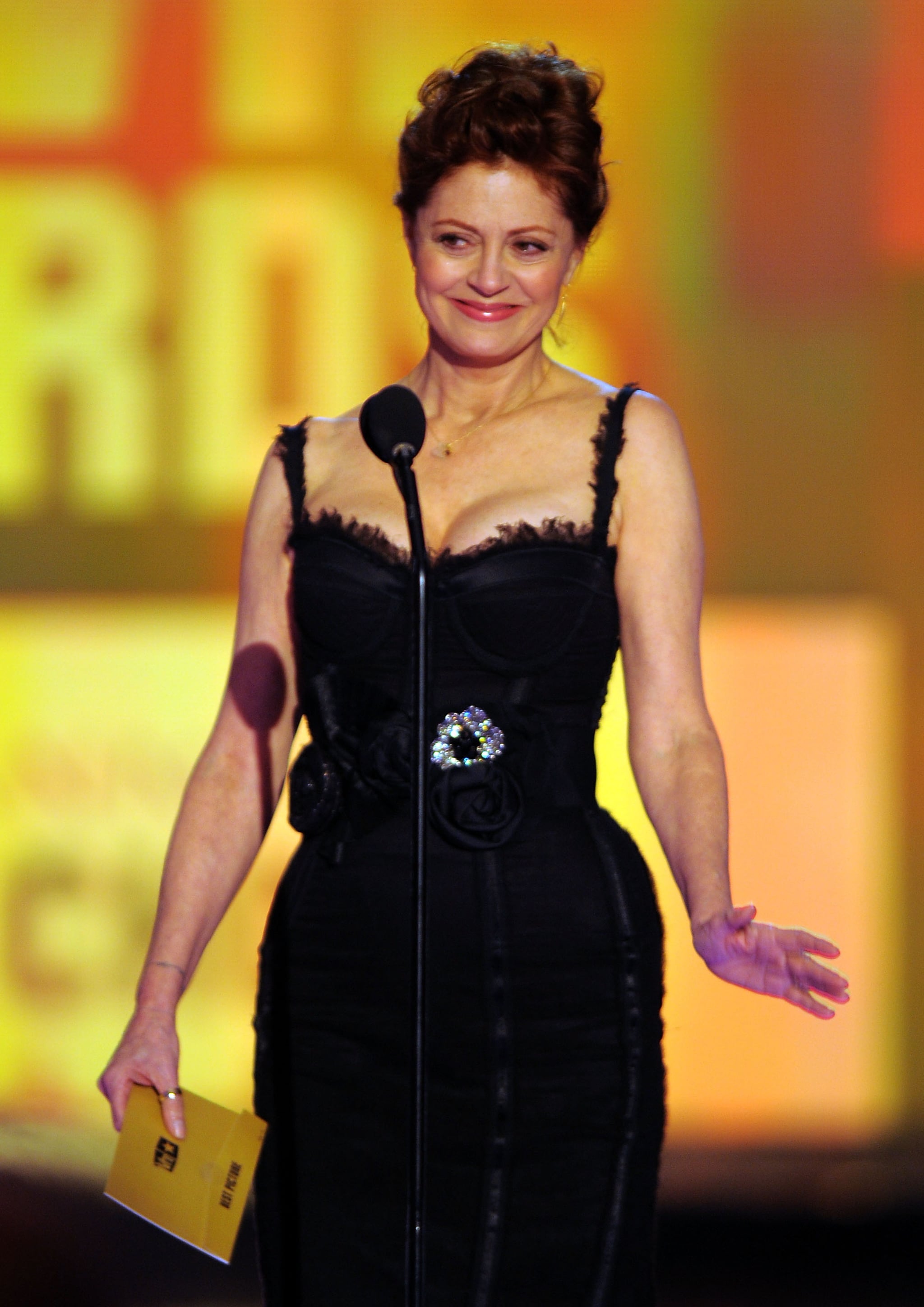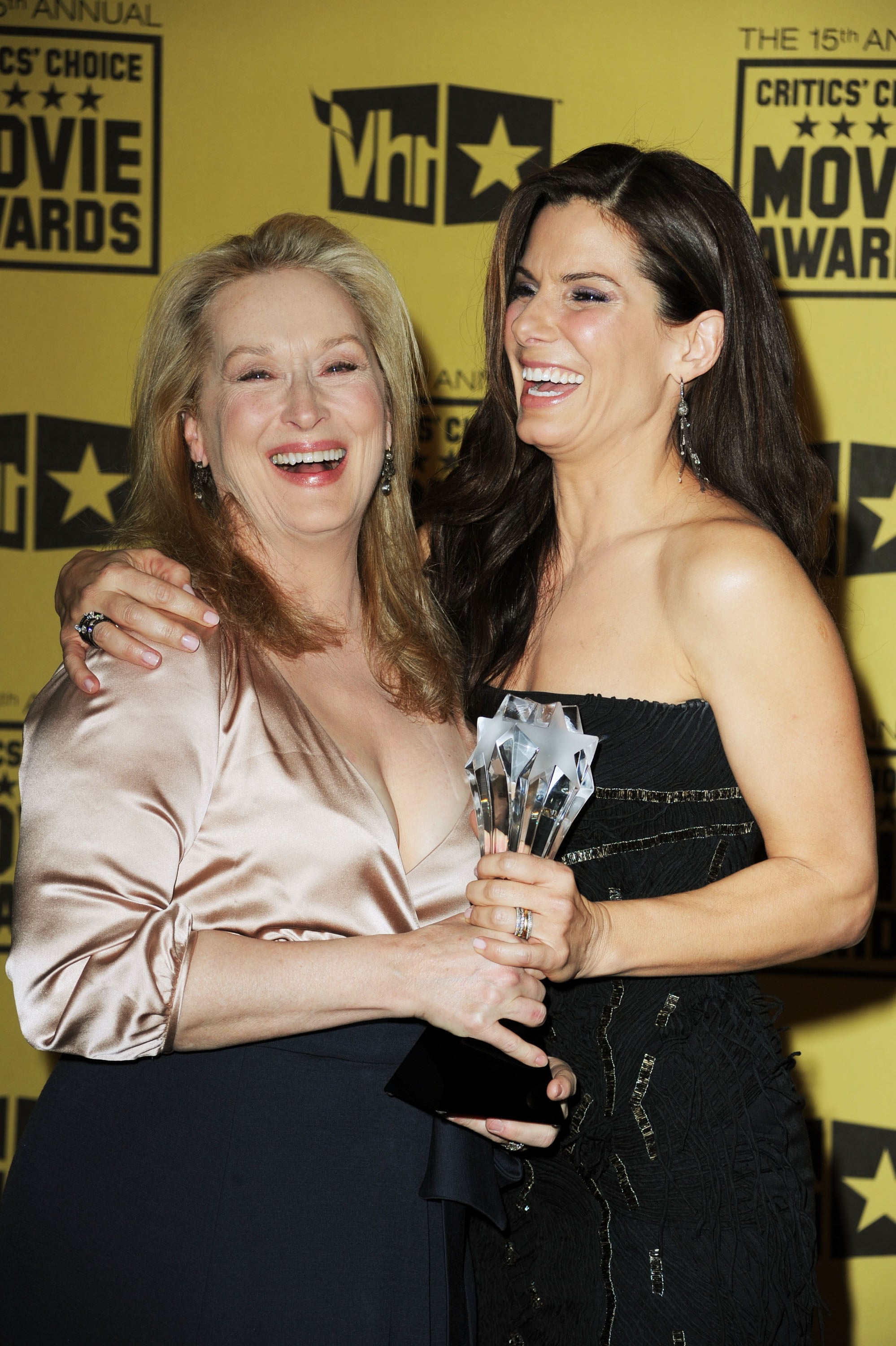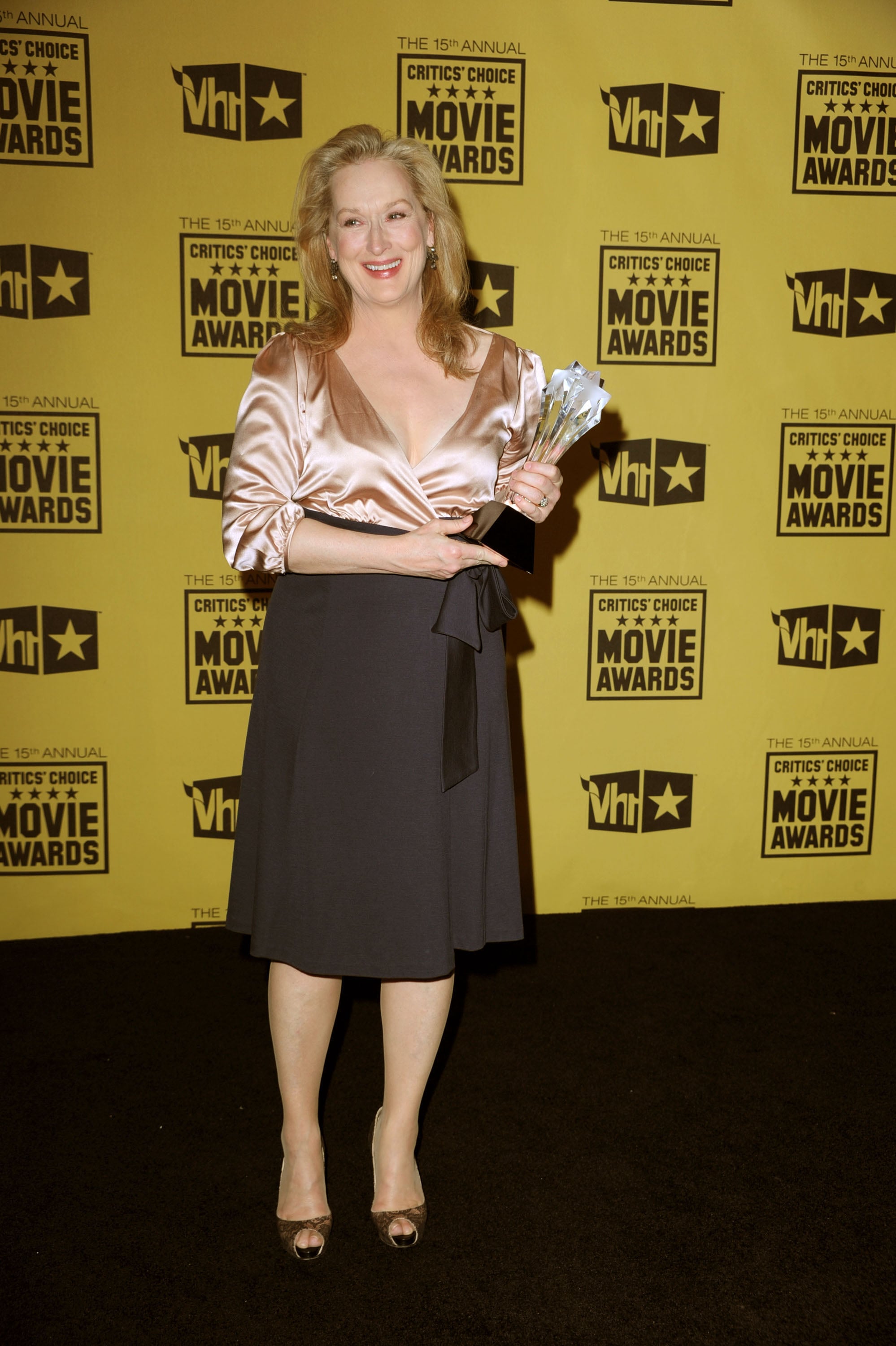 Images include: Diane Kruger, Kristin Chenoweth, Sandra Bullock, Meryl Streep, Anna Kendrick, Matt Damon, Marion Cotillard, Heather Graham, Eli Roth, Quentin Tarantino, Tobey Maguire, Zac Efron, Emily Blunt, John Krasinski, Gabourey Sidibe, Bradley Cooper, Vera Farmiga, Susan Sarandon, Jeff Bridges, Zoe Saldana, Kevin Bacon, Nick Jonas, Samuel L Jackson, BJ Novak, Saoirse Ronan, Jason Bateman, Josh Duhamel, Tom Ford, Julianne Moore, Carey Mulligan, Kristen Bell, Adam Lambert, Sarah Silverman, Abbie Cornish, Zachary Quinto, Paula Patton