Cruz Beckham Celebrates Turning 5 With Gwen Stefani, Victoria Beckham, Gavin Rossdale, Romeo Beckham, Kingston Rossdale
Cruz Karate Chops His Way Into Another Year With Victoria
Victoria Beckham got a head start on celebrating Cruz's fifth birthday on Thursday by taking her sons to the "Pirate's Dinner Adventure" near Anaheim. Cruz was decked out in some pirate gear of his own to sword fight through the meal, which also brought out the Beckhams' good friends Gordon and Tana Ramsay. Posh was even spotted drinking a mug of beer! Cruz's good times continued on Saturday, when Victoria threw him the martial arts-themed bash she had opened up about planning on The View. Cruz was in his Transformers costume on his way inside, with brothers Romeo and Brooklyn close behind.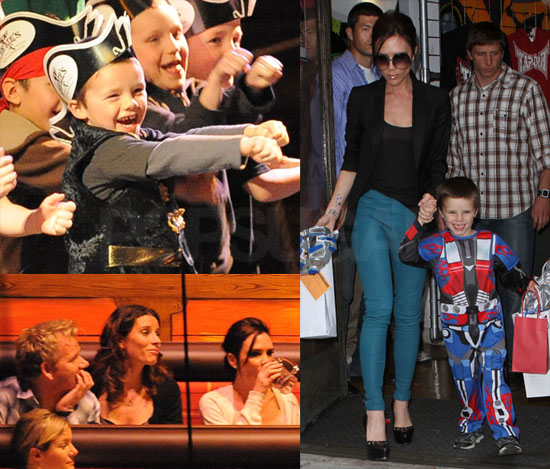 We celebrated the youngster's big day with a look back at his life, but he was all about having fun with pals Kingston and Zuma Rossdale. Gwen and Gavin were there to catch up with Victoria after both women had their own New York Fashion Week experiences. Hopefully, it was a good day for little Cruz, who enjoyed his second year in a row of hosting a star-studded karate party.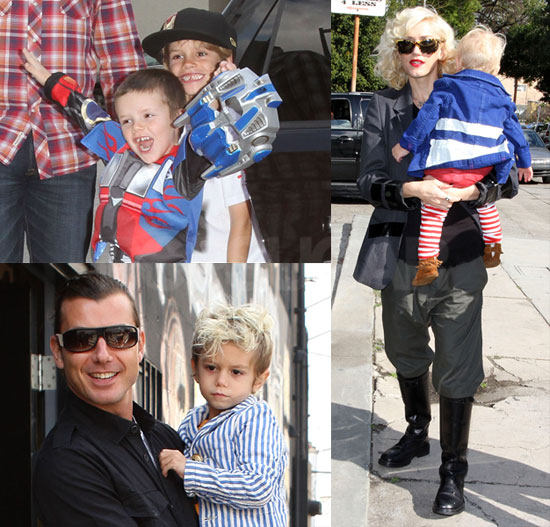 To see more from Cruz's big day, just
.