DJ AM and Travis Barker Critically Injured in a Plane Crash
Last night DJ AM and Travis Barker were both critically injured in a Learjet crash in South Carolina after playing a show in Columbia, SC earlier in the evening.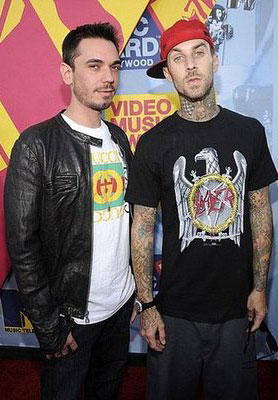 The air traffic controllers saw sparks as the plane was taking off and it went off the runway onto a nearby road where a witness saw flames bursting from the scene and two men (DJ AM and Travis Barker) attempting to extinguish the fires on themselves. The plane had a total of 6 passengers and the other four were killed. The witness said there was no way to help the others on the plane who have now been identified as: pilot Sarah Lemmon, co-pilot James Bland, and Barker's assistant and bodyguard, Chris Baker, and Charles Still. The local news has video of the wrecked plane. DJ AM and Travis Barker are currently in stable condition and being treated for severe burns.