Dakota Johnson Filming Fifty Shades of Grey
Where's Christian? Dakota Johnson Shows Skin on Set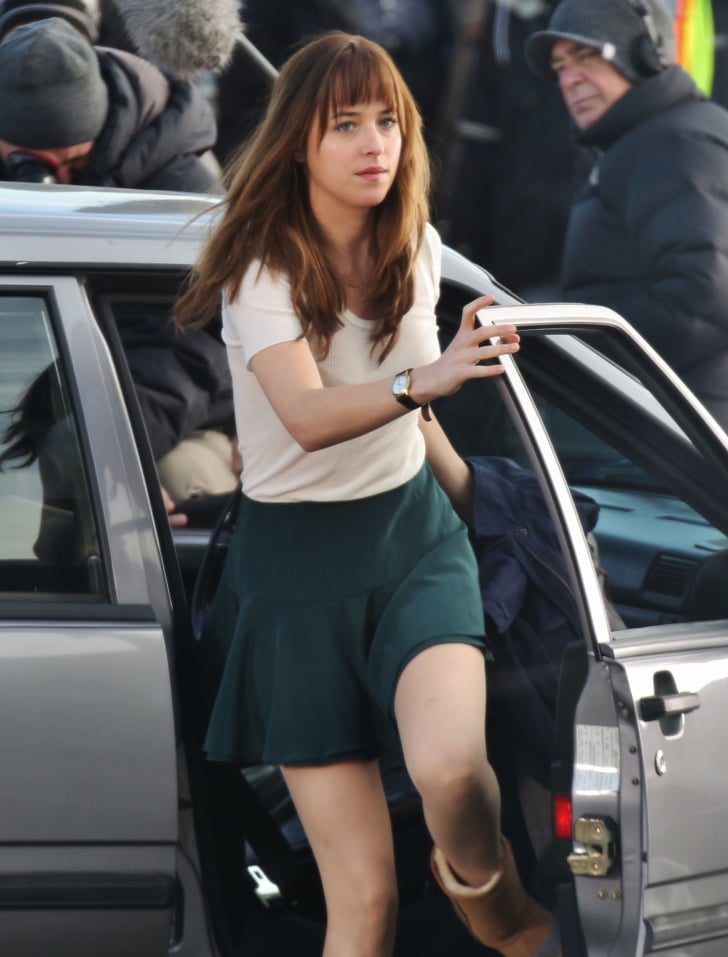 Dakota Johnson put her legs on display on the set of Fifty Shades of Grey in Vancouver, British Columbia, Canada, on Thursday. The actress wore a short skirt, Ugg boots, and a massive backpack while she filmed a drop-off scene in a car. Jamie Dornan, aka Dakota's Christian Grey, was not on the set while Dakota was filming, but the two have already gotten in time together for the film. Jamie and Dakota filmed their first scene together for Fifty Shades of Grey over the weekend, where the two chatted over coffee at a café.
Fans will likely see much more of Dakota and Jamie on the set of the flick in the coming months, and the two already channeled their characters for the cover of a recent issue of Entertainment Weekly. The movie's release date was pushed back to February 2015 after it was delayed due to casting changes several months ago when Charlie Hunnam abruptly left the role of Christian Grey due to scheduling conflicts.
After the jump, see more shots of Dakota Johnson filming Fifty Shades of Grey.