The Damon/Affleck Annual 4th of July Tradition
On Thursday Ben Affleck and Matt Damon headed to Vegas to participate in the 3rd annual Ante Up for Africa celebrity poker tournament. They kicked off their holiday weekend the same way last year and instead of the Hawaii vacation from the year before that they continued the family celebration in LA this time. Matt, Luciana and Gia were spotted leaving the Beverly Hills Hotel to join the family you most wanted to celebrate the 4th of July with. Jennifer skipped out on Vegas to keep things routine for Violet at preschool and by weekend's end, Ben was back to his usual coffee run while Jen found time to go hiking with a girlfriend. Sounds like a fun-filled, perfect way to give back and celebrate with friends and family.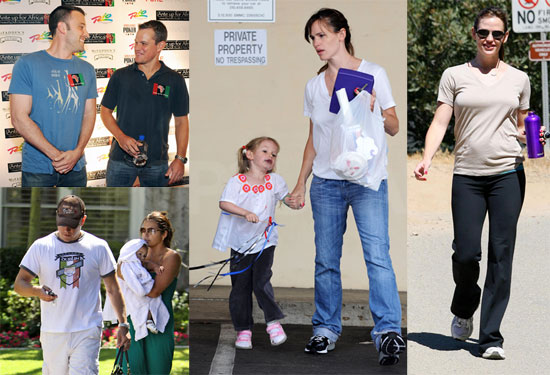 To see more of the Afflecks and Damons just
.